Broughton Spurtle
hyperlocal news, views and features
Breaking news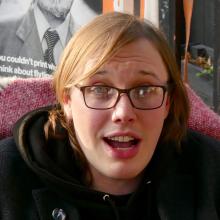 Typewronger Books – the typewriter repair service, micro-bookshop, events space, and now independent publisher – is one year old today. 
Spurtle congratulated proprietor and human dynamo Tom Hodges outside the Croall Place police box this afternoon, where he had been entertaining well-wishers with fizz, unusual reading and general bonhomie since 11am and will continue until 6pm. 
Hodges has possibly the loudest voice and sunniest...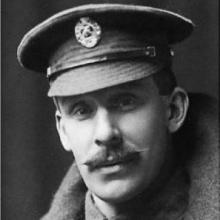 The Lord Provost, Frank Ross, unveiled a commemorative flagstone this morning to honour the bravery of a First World hero. 
Sapper Adam Archibald, was born at 24 Shaw's Street in 1879, and later lived at Balfour and Hillhouse Streets. He was awarded the Victoria Cross by King George V in May 1919.
His citation read: 
On 4 November 1918 near Ors, France, Sapper Archibald was with a party building a floating...