Broughton Spurtle
hyperlocal news, views and features
Breaking news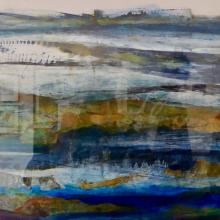 Paperwork 5 is the fifth, annual, joint exhibition by three artists with quite different but complementary styles. 
It's an independently minded collaboration marked by thoughtful attention and skilled application. Mounted in a Howe Street basement, it remains a space for quiet consideration, a satisfying respite from the clamour uphill. 
Ruth Thomas produces drawings, paintings...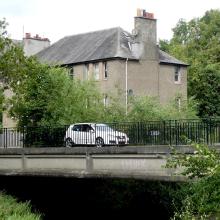 TLC FOR THE PRESTRESSED 
After a hard day's splashing about in the rain, do you sometimes feel you could do with your post-tensioned tendons being grouted, your bearings replaced, and/or your deck waterproofed?
If the answer to any of these questions is yes, then you may begin to understand what it feels like to be St Mark's Bridge at the moment.
The crossing over the Water...