Broughton Spurtle
hyperlocal news, views and features
Breaking news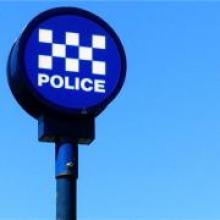 INDECENCY OFFENCE ON GEORGE STREET 
Police in Edinburgh released a press release this morning. We reproduce it below unedited and in full.
Police in Edinburgh have released an image of a man that officers wish to trace in connection with an investigation into an indecency offence in the city centre.

The incident happened at around 11.30am on Saturday 26th...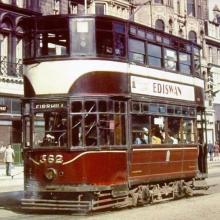 ALARMING SMASH AT YORK PLACE. — A collision between a 3-ton motor lorry and a tramcar at the crossing of York Place, Edinburgh, and Broughton Street, caused some alarm yesterday forenoon. 
While the lorry, belonging to the A.C.S. Motor Company, was turning from York Place into Broughton Street, it skidded and crashed broadside into a tramcar which was proceeding northwards down Broughton Street, and partially knocked it...