Broughton Spurtle
hyperlocal news, views and features
Breaking news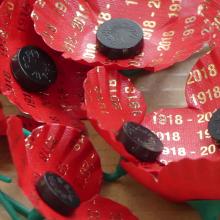 A new commemorative poppy was launched this morning at Lady Haig's Poppy Factory on Warriston Road. 
The Centenary Poppy is embossed in gold with the dates 1918–2018, marking 100 years since the end of the First World War. Around half of the 5 million poppies issued for the Scottish Poppy Appeal this year will be of the new design. 
On hand at the launch today was Keith Brown MSP, Cabinet Secretary for the Economy, Jobs and Fair Work...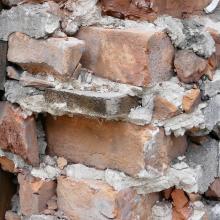 We've become wearily accustomed to to HGVs knocking great lumps off properties around Broughton Street Lane. 
But a recent low-speed collision on North St Andrew Street takes things to a whole new level. 
According to workers on the adjacent building site, a delivery lorry 'misjudged' the corner at North Clyde Street Lane and caused extensive damage to a Category A-listed tenement (by David Paton, 1824). 
Here's what it...