Broughton Spurtle
hyperlocal news, views and features
Breaking news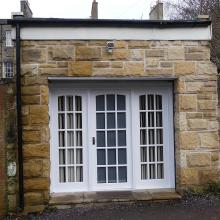 HISTORY REPEATING ITSELF AS FARCE ON EAST SCOTLAND STREET LANE 
The latest planning application for the lockup / flat / AirBnB / Class 2 office / lockup on East Scotland Street Lane has been refused (Ref. 18/03340/FUL...
Many thanks to local reader John Hein, who today sent us this photograph of a sign attached to a London Road bus stop. 
As Mr Hein observes, 'Hell hath no fury like a bus user endampened.' 
For anyone having trouble with the image, we reproduce the text below (minus the relevant official's phone numbers). 
...