Broughton Spurtle
hyperlocal news, views and features
Breaking news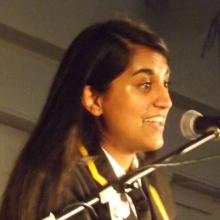 As with this school year, a feature of last Tuesday's celebration of achievement at Drummond Community High School was dealing with the unexpected. 
A key member of the catering team, one of the musicians and the Headteacher (Jodie Hannan) were all indisposed. Happily, these setbacks didn't dampen the celebratory atmosphere. 
The Headteacher's speech, read by Depute Head Elspeth McLean (below right), praised the hard work done by...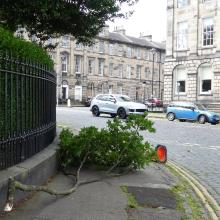 Strong winds with gusts of up to 57mph overnight have been blowing across S.E. Scotland. 
A yellow weather warning is currently in place until 3pm today. 
A quick spin around Broughton soon showed evidence of Storm Hector's arrival, with most of our litter blown into Leith and replaced by twigs and leaves from the New Town. 
Branches had snapped in Claremont Crescent and landed neatly between traffic cones over the road....