Broughton Spurtle
hyperlocal news, views and features
Breaking news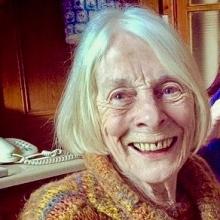 A CELEBRATION 
Edna Miller (Glen, née Haggart), was well known on Bellevue Road, working in her beautiful front garden or sitting outside her door and chatting with all who passed, waving from her window in the last few years.
She died peacefully at home on 1 July, aged 87, and her life was...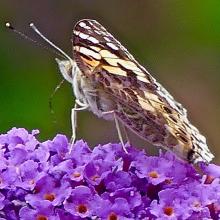 While having coffee with a companion in a Drummond Place back garden earlier this week, I was surprised by a pale orange and black speckled butterfly which landed on our table.
 
Then suddenly, the air was alive with swirls of this butterfly, together with Cabbage Whites. Could this be one of the c.10 million Painted Ladies migrating to the UK, highlighted recently by naturalist Chris Packham in national media?
 
At one point, we...