Broughton Spurtle
hyperlocal news, views and features
Breaking news
Controversy has attended the Edinburgh North & Leith General Election hustings run by the Spurtle on 28 November. That event is reported HERE. 
Spurtle has kept a low profile on Twitter since, hoping the Twitter storm might blow over. It has not.
So, here is a statement to contextualise decisions made by the Editor before and after the event.
...
Saturday, 30 November 2019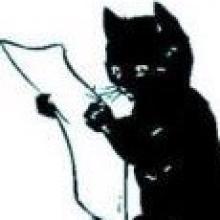 As you read this, copies of the December Spurtle are already to be found beautifying the barony like a newly washed flock of sheep by night all seated on the ground. 
This month's issue (and next month's, come to think of it) begins by bleating on about the indefensible and how it is being defended, continues with the unforeseen effects of stationary vehicles, baas about democracy, then concludes with the underground and a bad fleece day turned...