Broughton Spurtle
hyperlocal news, views and features
Breaking news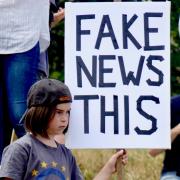 Thousands marched through central Edinburgh this afternoon to protest against the arrival of President Trump in the UK in general, and Scotland in particular. 
Spurtle photographed over a hundred banners and placards, ranging in tone from serious and political to anatomical and scatalogical. 
Below we've focused on those which were effectively concise, or filled us with admiration for their artistry, or said something distinctively...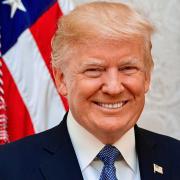 SLOW GOING LIKELY
Expect traffic delays tomorrow as an anti-Trump protest passes through the city centre at lunchtime.
An unspecified number of people will take an unknown amount of time to process from Horse's Wynd to the Meadows, starting at noon. 
The march will travel alongside Holyrood, up Abbeyhill and  Abbeymount, past the US Consulate to Waterloo Place, across the...