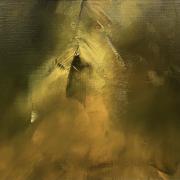 It may have slipped under your radar, but a low-key group exhibition in the Dundas Street Gallery basement certainly merits a visit.
The Aizle Art Collective is a group of Edinburgh-based artists whose association has more to do with group discussion, critique, and mutual motivation than shared practice or philosophy.
The result here comprises very different approaches in 37 works by five practitioners. A few favourites are mentioned here, but there were many more.
Catherine Barnes uses photography collage, paint and print making to create multi-layered abstract images. She writes of documenting urban landscape and localities, but it was natural subjects which appealed most to this observer.
I loved the discreet tones and suggestive underwater mysteries of her four-part Seascape, and was particularly taken by Island, which for me combines the threatening approaches to Rhum with a passing orca.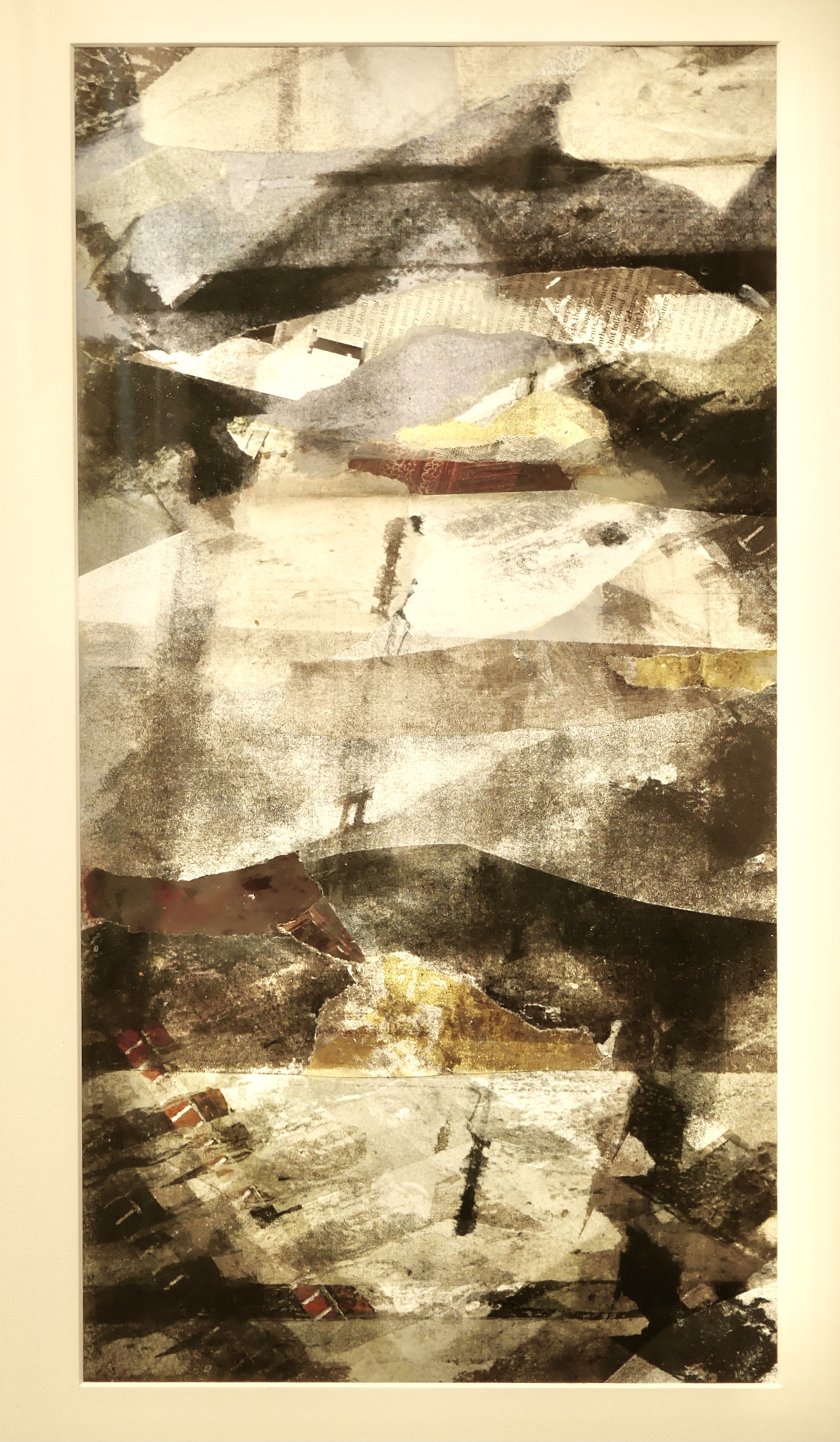 I found myself fascinated by Ronald Binnie's three flexing and fluid Murmurations, inspired by the social and cooperative manoeuvring of birds.
His connection between these flocks in the natural world and the cultural 'starling motif' of traditional quilting was particularly thought-provoking.

Half-hidden traces, erosion, and decay imbued with human memory inspire much of Trevor Davies' recent output. Faded stains on rough fabric (and an intriguing title) marked out Galileo's Circles. 
Autumn Rain simultaneously evoked cloud, damp stone, and a Hebridean skerry seen from above. Davies' work is patient and unpushy, and rewards slow contemplation. The photo below does not do justice to the subtleties of his colour palette.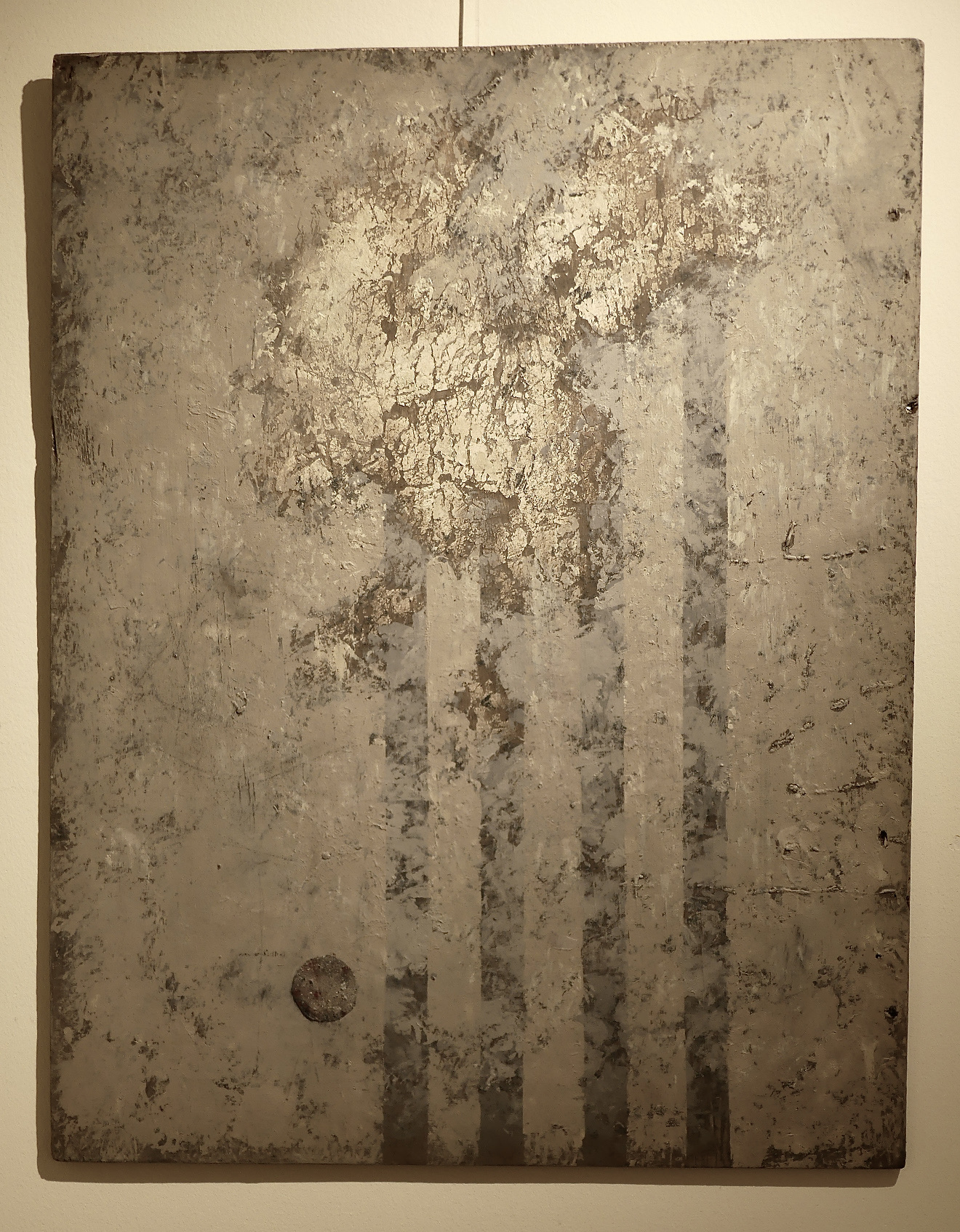 Two works in yellow by Kristine Dysdale caught my eye. Beneath the Sea's suggestive, silt-swathed bones or ship's timbers were highly effective, whilst the gorgeously textured Sun Feathers was a sensuous pleasure to behold.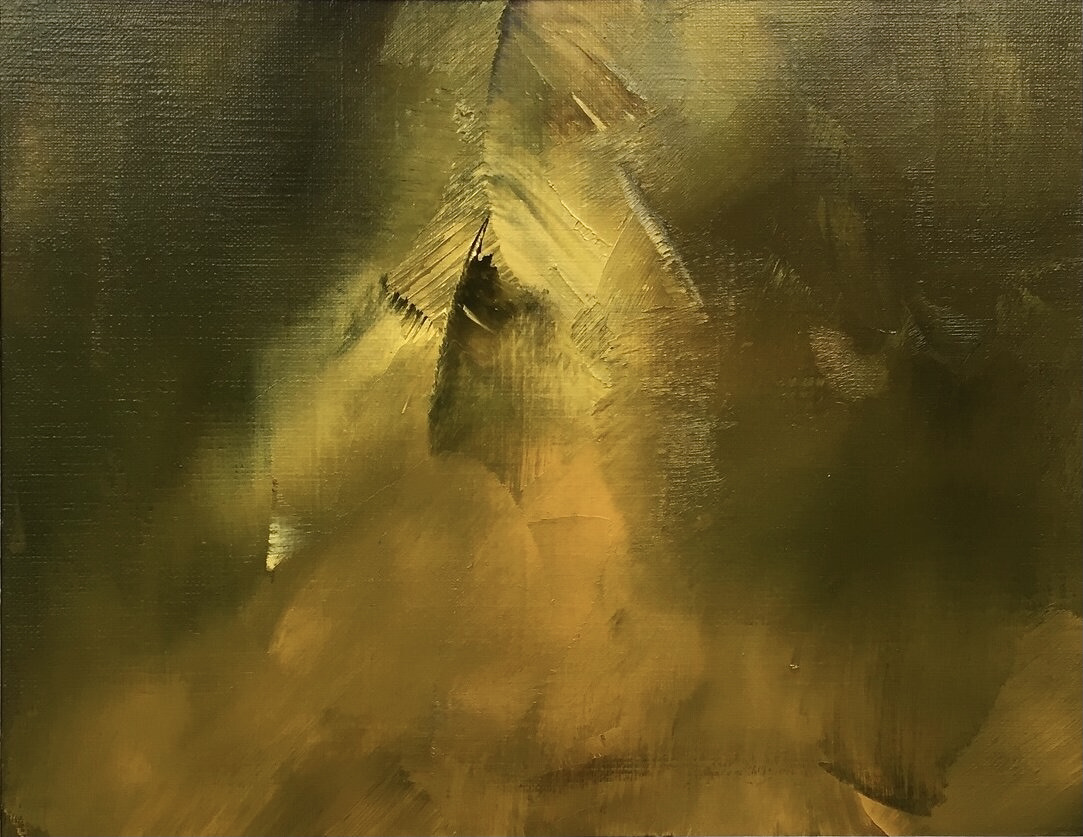 Rod Malloch's impasto-surfaced works use oil paint and cold wax to capture emotive semi-abstract responses to landscapes, geology, and weather. The two-part Brea was wonderfully drenched and wild, and angrily tearful.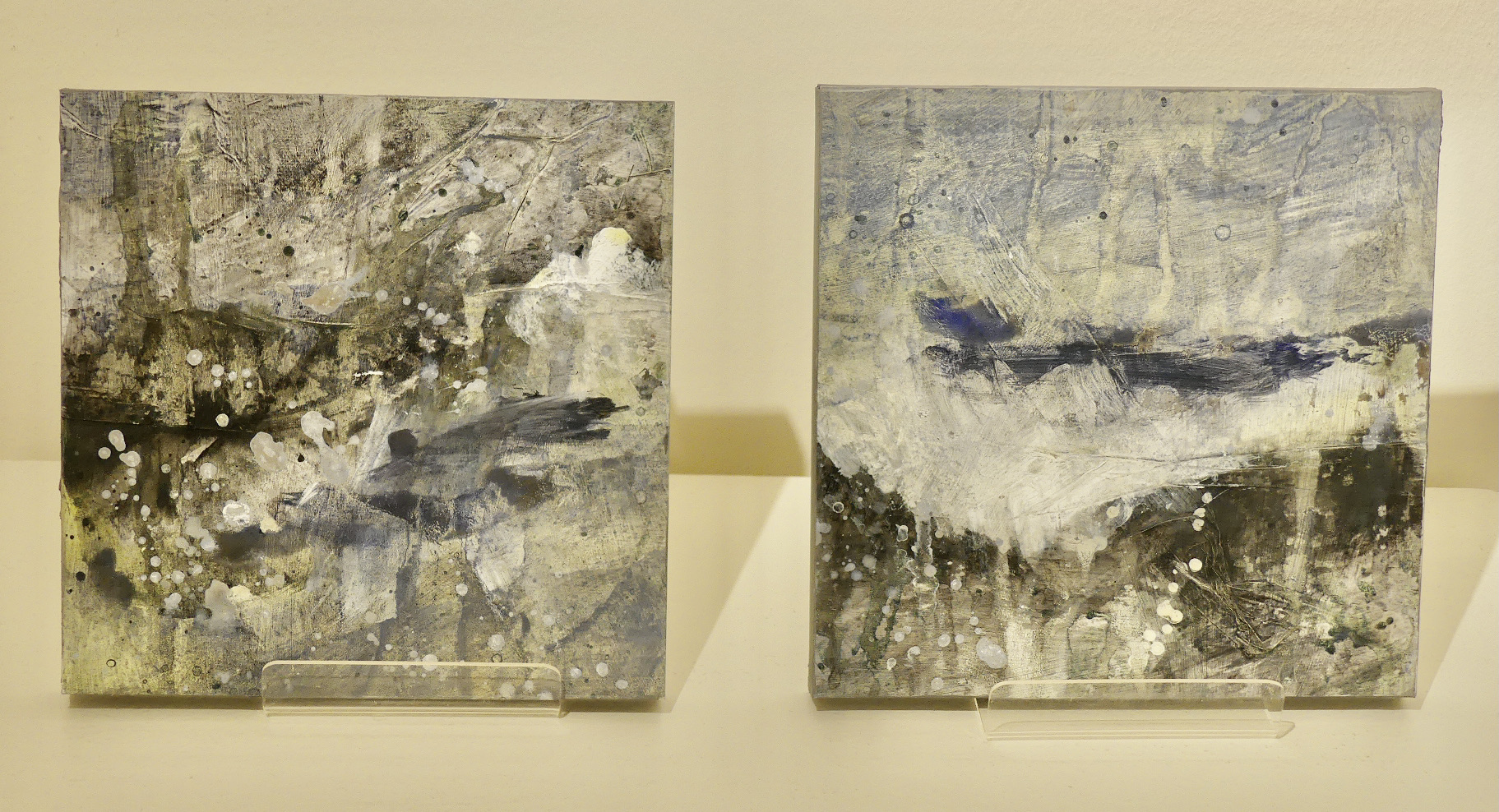 The Aizle exhibition is generously spaced, and provided with masks and sanitiser at the door. It's free to enter, continues at 13A Dundas Street until Tuesday 29 July, and generously repays attention.