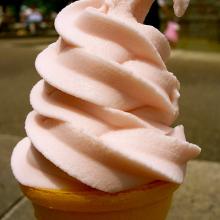 Forget the Chelsea Flower Show. Broughton Primary School's summer fair is this Saturday, from 1.00–3.00pm.
Expect ice creams, raffle, bric a brac, bargains, howling and hilarity. Also BBQ and occasional squirts from the fire brigade.
New this year – inflatable slide leading to blow-up ambulance en route to bouncy hospital.