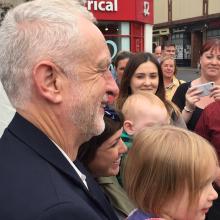 Jeremy Corbyn, Leader of the Labour Party and Leader of the Opposition, visited the Newkirkgate this afternoon.
His brief appearance was a show of support for long-time party colleague Cllr Gordon Munro (Ward 13), who has been selected to stand for the marginal Edinburgh North & Leith constituency at the next General Election.
Corbyn pledged Labour's commitment to the National Health Service in its 70th year, and spoke of sticking up for 'the many not the few' in a city where 80,000 people are living in poverty.
Before adding his name to the petition to Save Leith Walk, he promised 'Labour will not allow private developers to build over the hopes and aspirations of local people.'
His words were greeted by loud cheers from assembled loyalists and a few locals.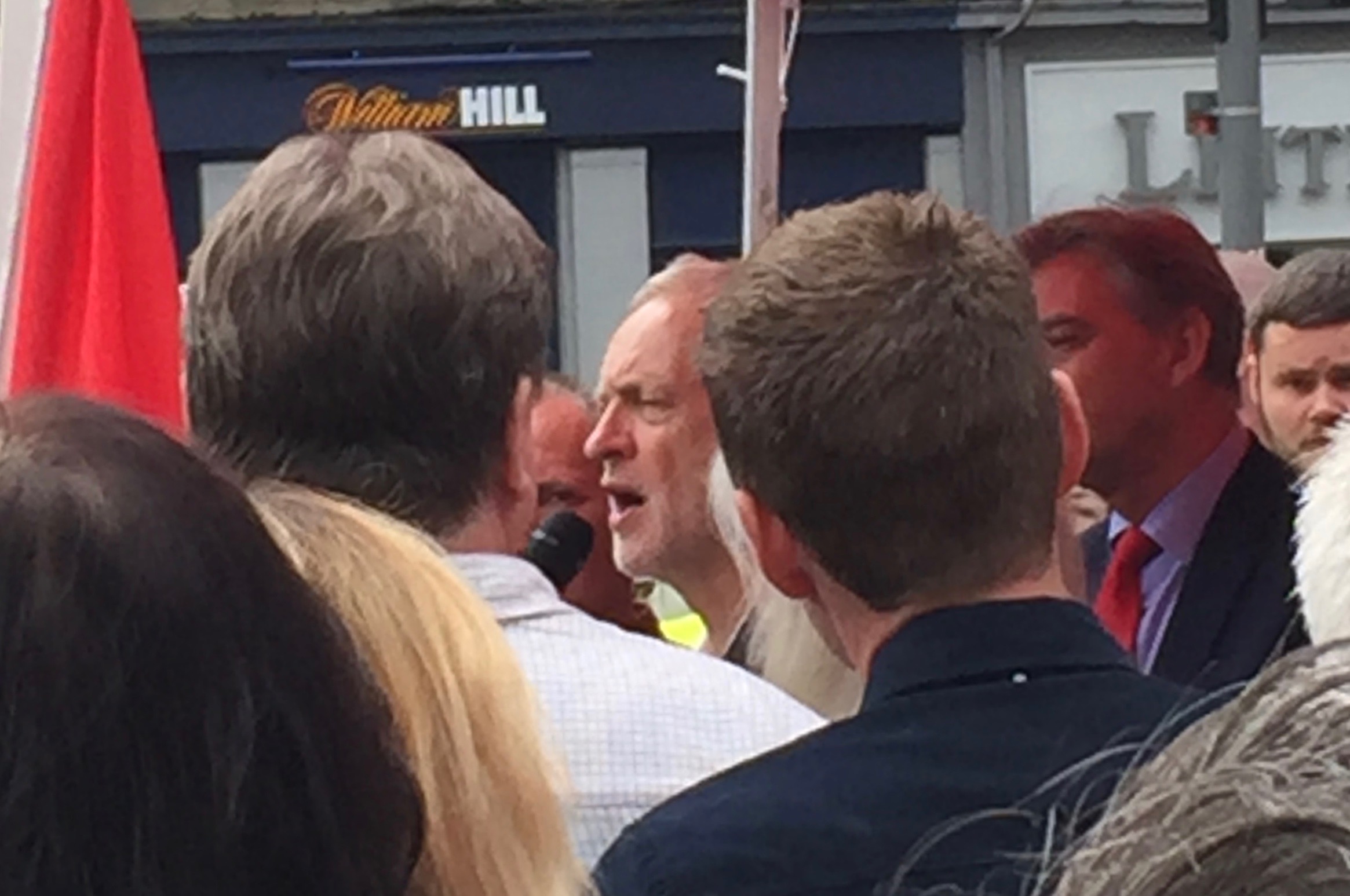 ---------