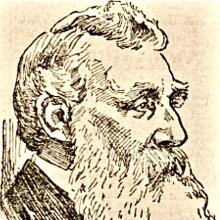 1904
______________
A LIFETIME WITH ONE FIRM.
The above is a portrait of Mr George Sime, who passed away Wednesday last at the ripe age of 83.
He has had the long connection of 67 years with the firm James Gray & Son, ironmongers, &c., George Street, going first as a boy to James Gray, locksmith, York Lane (the original founder of the business).
After a short time, he left Mr Gray to gain a general knowledge of the blacksmith trade, and was for several years with Messrs W. & P. Steele as foreman. He returned to Messrs Gray & Son in 1867 as works manager, which appointment he held for the long period of 37 years.
Mr Sime was scarcely a day absent from business, and was at his post until Friday last, on which day he caught a slight cold, which developed into pleuro-pneumonia, and he died on Wednesday evening. The interment takes place at the Dean Cemetery this afternoon, and Mr Sime having been a Past Master of Lodge Journeymen No. 8 it is expected that there will be a considerable attendance of Masonic brethren at the funeral. The portrait is from a photo by Mr R. S. Webster, Gilmore Place.
Edinburgh Evening News, 16 January 1904
*****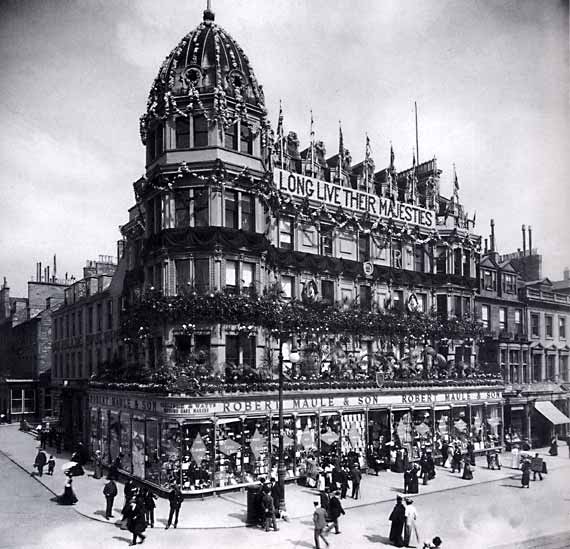 FOR THE EIGHTH TIME IN AS MANY YEARS,
MAULE'S TO BE AGAIN ENLARGED
THE  ENTIRE  FIRST  FLOOR OF 143 PRINCES STREET
EXTENDING  THROUGH  TO  HOPE  STREET  LANE,
CONSISTING  OF
SPACIOUS   RECEPTION  ROOMS,   STUDIOS,
GALLERIES,  AND  OFFICES,
AFTER  GREAT  STRUCTURAL  ALTERATIONS,
TO   BE   ADDED  TO  THE   "WEST   END."
R O B E R T     M A U L E     &.    SON,
WEST  END  EMPORIUM,  EDINBURGH
THESE  MOST  IMPORTANT AND EXTENSIVE  ADDITIONS TO  OUR  REALM  INVOLVE  THE  REARRANGEMENT OF  ALL THE  DEPARTMENTS  ON  OUR  FIRST  FLOOR,  TO  WIT:
THE LADIES' AND CHILDREN'S OUTFITTING,
..THE MANTLES,
...THE MILLINERY,
.... THE COSTUMES,
..... THE DRESSING GOWNS,
.......THE "CARLISLE & WATTS" SECTION.
     Anticipating therefore the speedy entry of the Builder and his Myrmidons, and the demolition of partition walls, we are faced with the absolute necessity of reducing Stock in each of these several Sections by many Thousands of Pounds
DURING THE NEXT THREE WEEKS.
ON MONDAY FIRST, ACCORDINGLY, WE WILL GIVE ALL PARTICULARS AND MINUTEST DETAILS OF—           
OUTFITTING, MANTLES, MILLINERY, COSTUMES, DRESSING GOWNS, BEAUTIFUL LEATHER WORK, SILVER WARE, BRASS GOODS, WEDDING AND OTHER PRESENTATION ARTICLES OF THE RICHEST KIND,
I N     S U C H    A    S A L E
A S    S C O T L A N D   I S  A   S T R A N G E R   TO
________
THE  CALEDONIAN  STATION  IS  OPPOSITE.
Edinburgh Evening News, 23 January 1904[1]
[1] Image (1902) courtesy of City of Edinburgh Council Libraries.
*****
FOR SALE, within Dowell's Salerooms, Edinburgh, on 14th April 1904, 2 GLADSTONE BAGS, one containing Wearing Apparel, both belonging to a Mr White (full Name and Address unknown), and left by him in Hotel, 2 West Register Street, Edinburgh, on 1st August last.[2]
Scotsman, 3 March 1904
[2] The Crown Hotel.
*****
SUITE, 9 pieces, excellent order; reason for sale, no room, cheap.—15 Dean Park Mews.
Edinburgh Evening News, 17 March 1904
*****
TO-DAY'S POLICE NEWS.
EDINBURGH CITY—Before BAILIE MURRAY.
TWENTY-FOUR HOURS' CRIME.
There were 26 new prisoners brought to the bar to-day, the charges being: Incapable, 7; disorderly, 6; nuisance, 4; obstruction, 3; begging, 2; playing football on the street, immoral traffic, trespass, and assault—1 each.
YOUNG WOMAN'S ATTEMPTED THEFT.
A young woman named Margaret M'Lusky was charged with being found loitering in West Register Street and Meuse Lane with intent to steal, she being a known thief.
A witness said that just at the door of a public house in West Register Street the woman had caught him round the waist, and imediately after, on putting his hand into his pocket he found his money gone. He informed the police, and had the woman arrested. When searched, she was found to have only 2½d in her possession.
The magistrate found the charge proven, and sentenced accused to prison for 30 days.
Edinburgh Evening News, 22 March 1904
*****
TO-DAY'S POLICE NEWS.
EDINBURGH CITY.—Before SHERIFF HENDERSON.
TWENTY-FOUR HOURS' CRIME.
There were 26 new prisoners brought to the bar to-day, the charges being: Disorderly, 10; theft, 6; incapable, 5; army desertion, 2; malicious mischief, betting and assault—1 each.
[…]
BREAKING A PUBLIC-HOUSE WINDOW.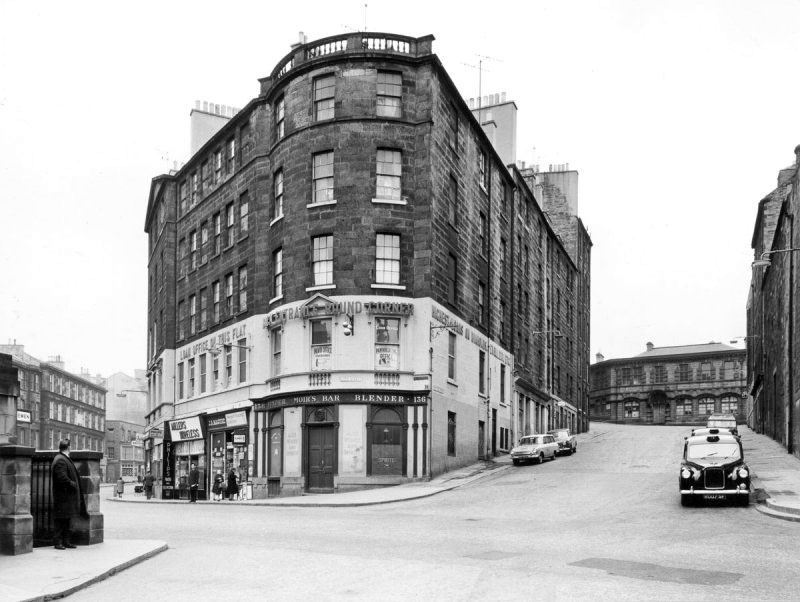 Lilian Roberts (21), residing in High Street, was charged with maliciously breaking a window of a public-house in Little King Street.[3] It was stated that she had gone to the place the worse for drink, and the publican had refused to serve her, so she had, in revenge, put her fists through the window. She was sentenced to 30 days' imprisonment.
Edinburgh Evening News, 26 March 1904
[3]  The ELPOD (1903–4) lists two spirit dealers on Little King Street: no. 2, run by Mrs George Sinclair; and nos 6–8, run by John Stewart. Image (taken in 1966): © RCAHMS (Royal Commission on the Ancient & Historical Monuments of Scotland), Canmore ID Reference ID 299984.
*****
A SHOEMAKER'S HOUSEBREAKING CAREER.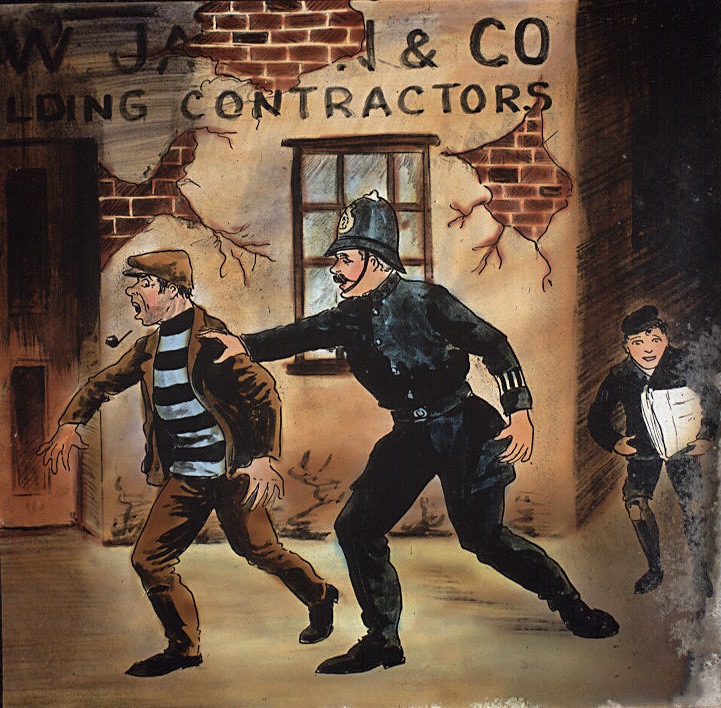 Before Sheriff Guy, at a pleading diet of Edinburgh Sheriff Court to-day, Andrew Hay, a middle-aged man, a shoemaker by trade, admitted charges of housebreaking and theft.
On the 25th March last he broke into a house in Bothwell Street, Edinburgh, stole a clock, a teapot, and a vase; (2) on the 26th March broke into a house in Jamaica Street Lane, Edinburgh, stealing five chairs, a mirror, and 12 spoons; (3) on the Ist or 2d April, in the house in Gibb's Entry, Edinburgh, stole some articles of wearing apparel; (4) between 26th March and 5th April he broke into a house in Roxburgh Place, Edinburgh, and stole four chairs, a table, a crib, two mattresses, and other articles, including a violin.
It was represented on Hay's behalf that all the houses he had entered were unoccupied at the time. Most of the articles had been recovered, and the accused had given the authorities every assistance in his power in connection with the recovery. There was a previous conviction libelled, but that had been for a very petty offence. He had a wife and three children dependent upon him.
The Fiscal said that Hay had in a very cool way committed the offences, the neighbours thinking that he was a tenant looking after the house. He had obtained entrance by false keys, and the worst feature of the case was that the thefts were from working people, who could ill-afford to lose anything.
The Sheriff said that with every desire to be lenient. He could not get away from the fact that the accused had deliberately entered a career of crime of a very serious character. The sentence was one of sixty days.
Edinburgh Evening News, 28 April 1904[4]
[4] Image: Museums Victoria, Public Domain, accessed 16.5.21. 
*****
VICTORIA rubber tyres for sale; good order.—Apply Bell, Canon Lane, Canonmills.
Edinburgh Evening News, 9 June 1904
*****
APPRENTICE silversmith wanted, a stout boy. Bain, 61 Rose Street Lane.
Edinburgh Evening News, 27 June 1904
*****
EDINBURGH SEPARATION CASE.
TEETOTALLER AND SALVATIONIST.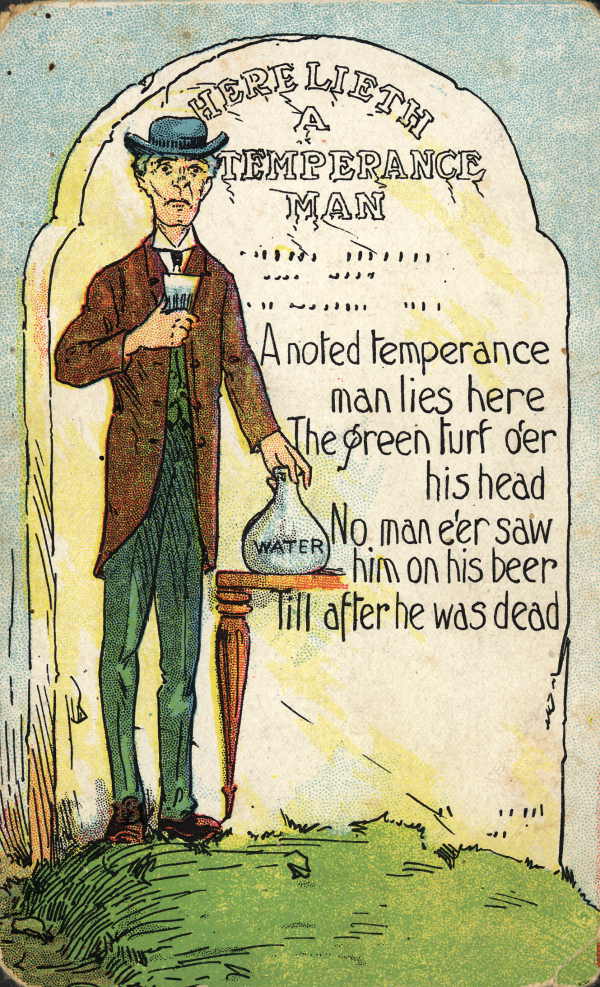 Lord Stormonth Darling in the Court of Session to-day heard evidence in a defended action of separation and aliment by Ellen Eadie or Smith, 66a Bloom Street, Edgeby, Stockport, against her husband, Alexander Smith, tailor, 7 Little King Street, Edinburgh. Mr Jameson, K.C., appeared for the pursuer, and Mr Orr for the defender.
In answer to Mr Jameson, pursuer (44) stated that the marriage took place at Auchterarder in July, 1887, and there were two surviving children. Defender at that time was a jobbing tailor at Motherwell, where parties took up house. In 1896 they removed to Edinburgh, where defender carried on business in his house. He had been a total abstainer and a member of the Salvation Army, but subsequently gave way to drink more or less. While residing in Motherwell defender struck her several times. Apart from occasional bouts, her married life was fairly comfortable.
Shortly after coming to Edinburgh defender had another drinking bout, and used violence towards her. In June, 1901, defender gave way badly to drink, and threatened to cut his throat. He also struck her and locked her out on one occasion. She took exception to the manner in which defender behaved towards two seamstresses in his employment.
She left him in June, 1902, and for three years prior to that defender gave her very little money for household purposes. She had to borrow from her relatives. When her husband was busy he earned £6 a week. She left on account of the treatment she had received, and went to live with her sister at Stockport. Her health was greatly reduced.
Cross-examined by Mr Orr: Her husband was good and in regular employment both in Motherwell and Edinburgh and for the greater part of his time he was quite sober and attentive to his work. None of the unhappiness of her married life was due to her own fault. Her husband never had occasion to complain of her neglect of household duties. She had had to go to the Infirmary on account of illness induced by want of proper nourishment. Latterly she and the children were half starved.
Her husband never had occasion to complain of the state in which she kept the children. When she left for Stockport her husband paid her fare, and they parted quite friendly. In August, 1900, her husband admitted that he had misbehaved with a seamstress, and she forgave him at the time.
Edinburgh Evening News, 28 June 1904[5]
[5] Image: Wikimedia, Creative Commons, accessed 31.1.20.
*****
THE EDINBURGH SEPARATION CASE.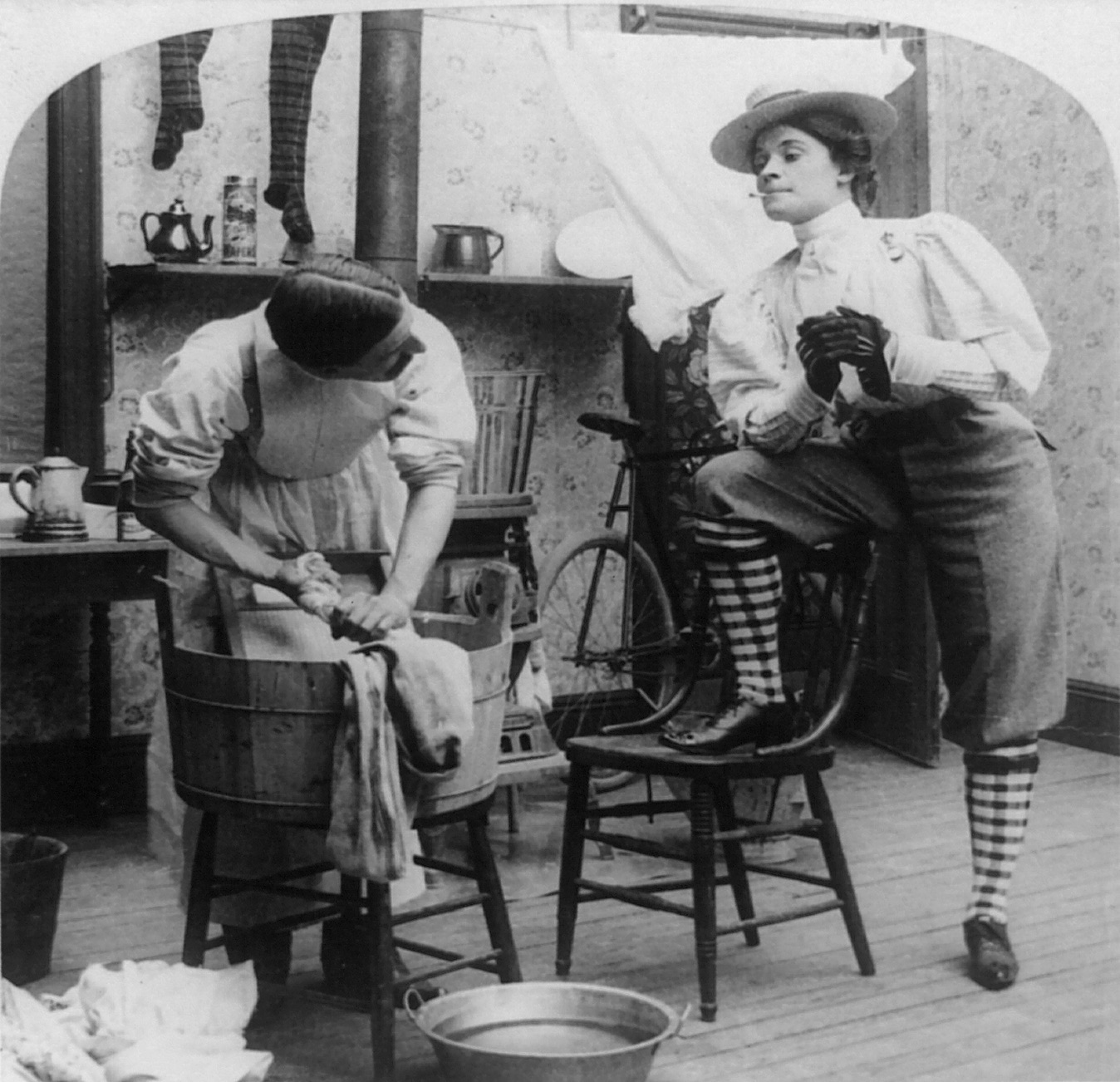 Lord Darling, in the Court of Session to-day, heard further proof in the defended notion of separation by Ellen Eadie or Smith, 66a Bloom Street, Edgeby, Stockport, against her husband, Alexander Smith, tailor, 7 Little King Street, Edinburgh. Pursuer's evidence, which was begun yesterday, concluded to-day, and evidence was led for the defender.
THE DEFENDER'S EVIDENCE.
The defender, 42, in answer to Mr Orr, said that he had got into difficulties in Motherwell owing to a miners' strike. Three months after marriage his wife told him that she was sorry that she ever married him. and she ought to have married another man, and that if he would give her 12s a week she would go home to her people.
She was altogether unfit for her household duties. She could neither wash nor cook, and she was of dirty habits. She ran him into debt until he took entire charge of money matters. It was a gross falsehood that he ever assaulted his wife. He never struck her in his life. When his wife left him she went on a holiday. She never said it was on account of cruelty on his part.
He was sorry to say that he occasionally took drink. He had a good deal to worry him at home. His wife neglected the children: she was "heart lazy." He did most of the housework himself. He had never in his life misconducted himself with a seamstress as had been alleged. He never at any time made such an admission to his wife as she alleged. His income averaged two pounds a week. Cross-examined by Mr Jameson, K.C.—His wife gave him drink.[6]
Edinburgh Evening News, 29 June 1904
[6] A report in the next day's S added that, 'The girl in question was also examined, and denied that she had misconducted herself with the defender. His Lordship made avizandum', i.e. took time to reach a decision. On 20.7.04 EEN reported the judgment: 'His lordship said that he did not believe that the defender was ever cruel to his wife in the sense of the law as justifying judicial separation, and held that pursuer was barred by condonation from founding on the alleged infidelity. He accordingly dismissed the action.' Image: Wikimedia, Creative Commons, accessed 31.12.20.