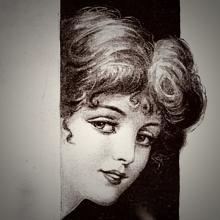 EDINBURGH COUNCILLOR'S ROMANCE
In the Court of Session on Tuesday, before Lord Low, evidence was led in an action by Euphemia Cumming Montgomery, 3 Hope Street, Portobello, and Annie Gall Montgomery, her daughter, against Peter Purves, of Messrs D. Purves & Co., plumbers, 12 Rose Street, Edinburgh, the next-of-kin of the late David Purves, who resided at 66 Haymarket Terrace, Edinburgh, and against David Purves's trustees.
The first-named pursuer sought declarator that she is the widow of David Purves, and entitled to her legal rights as such.[1] Alternatively she concluded for £2500 damages for failure to implement a promise of marriage and £2500 damages for alleged seduction.[2] The second pursuer, and her mother as her tutrix and guardian, claimed her rights as David Purves's legitimate daughter.[3]
The pursuer, examined by Mr Kincaid Mackenzie, K.C., stated that she was 44 years of age. She was the daughter of a rubber worker in Edinburgh. Since April 1897 she had been known by the name of Mrs Montgomery—a name assumed at Mr Purves's request. She was married to Mr John Neil, accountant, in Greenock, on 29th April 1886, and during her marriage with him resided at Kilmun.[4] One child was born, which died in January 1887. She divorced Mr Neil in 1887. After that she was in service in the Continental Hotel, Meuse Lane, Edinburgh, as barmaid in the private bar, and there made the acquaintance of Mr David Purves, a member of the Town Council of Edinburgh.[5]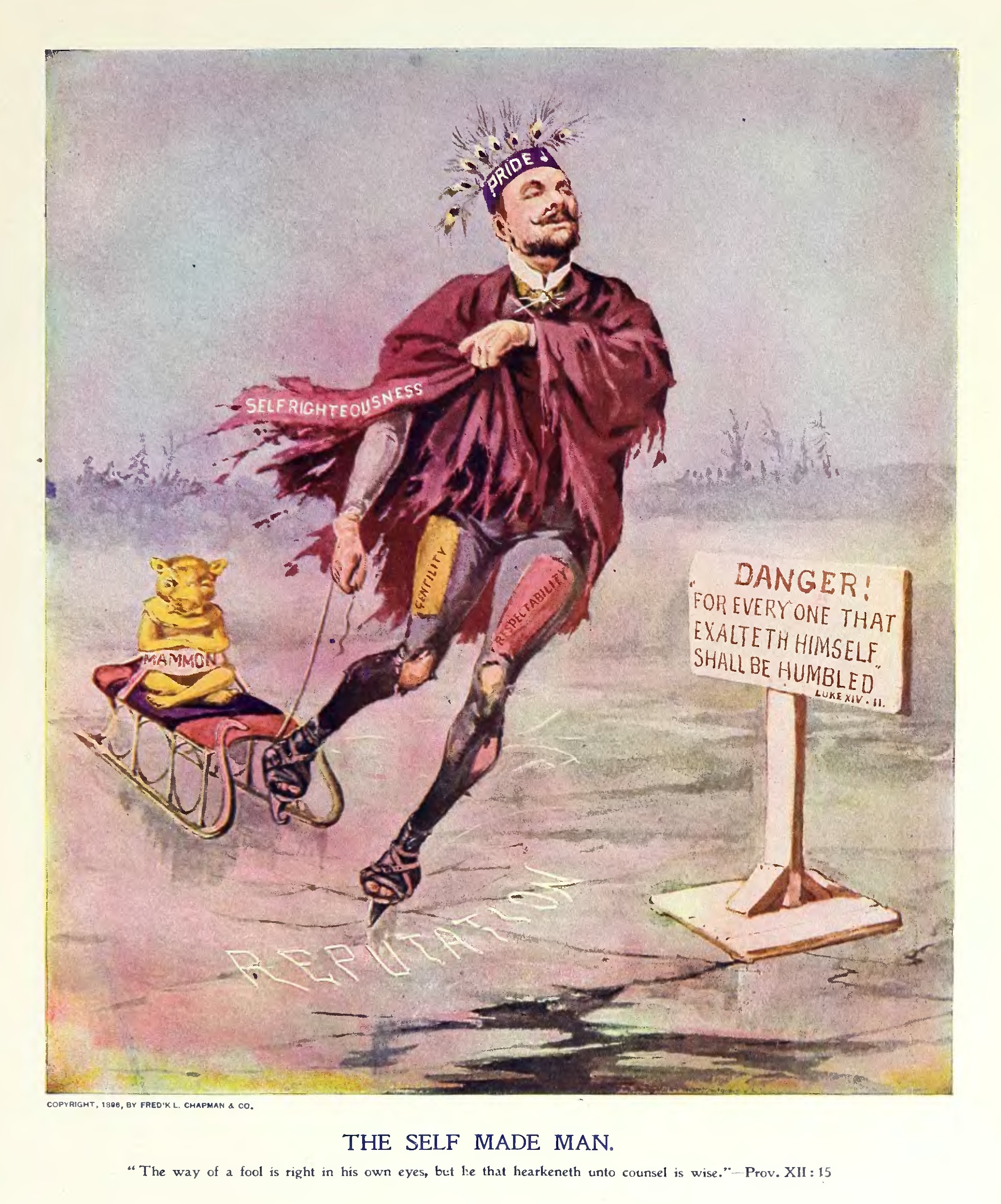 Message and an intermediary
While she was in the hotel Mr Purves was in the habit of going there daily, and he paid her attentions. After two years' service she left the Continental and went to attend to her mother, who was very ill. While living with her parents in Primrose Terrace, she received messages from Mr Purves through a waiter in the Continental named Lavezzarie. Mr Purves knew she had divorced her husband, and she knew he was a widower.
As a type of the messages, she gave one:— "Mr Purves had sent his compliments to me, and wished to know how I was keeping." She replied that she was very well, and to thank Mr Purves. While she was at the Continental Mr Purves had often spoken to her about being his housekeeper, and how he cared for her, and talk like that. While she was living with her parents she was negotiating for a situation in St Andrews. That was in April 1897. She then received a message from Mr Purves, brought by Lavezzarie, saying that Mr Purves wished to see her about a situation, and desired her to go to meet him at Lavezzarie's house in Elder Street. She consented to meet Mr Purves at Lavezzarie's.
Friendly and becoming gentleman
Up to that time, Mr Purves had always acted towards her in a friendly and becoming way. He was always a gentleman to her. It. was about the last day of April 1897 that she went to Lavezzarie's house. When she went Mr Purves was there, and Mrs Lavezzarie was also in the room. After Mrs Lavezzarie left the room, Mr Purves in reply to her remark that he wished to see her, replied, "Yes, but you know how fond I am of you, and have always been fond of you. Will you be my wife?" I said, "Yes, I will be your wife." He then gave her a wedding ring (showing a wedding ring on her finger). He then promised he would marry her in two years. He meant to retire from business, and as he was a business man he would not like his brother or his wife to know, but he would marry her in two years, and would go to the country to live. She was not a bit surprised, from the way in which Mr Purves had behaved to her, by his offer of marriage.
Mr Purves, after some further conversation, said she was his wife, and that she would not regret giving herself to him. She believed his promise, and relying upon his promise, she allowed him the privileges of a husband. When Mrs Lavezzarie came in, Mr Purves told her that witness had promised to be his wife and witness showed her the ring. He asked Mrs Lavezzarie if she could let witness have apartments in the house until he got a house for her. She lived at the Lavezzaries', both in Elder Street and Joppa, but in consequence of Mr Purves's desire to keep the matter secret she neither told her parents nor anybody else about it.
The child and unreliable promises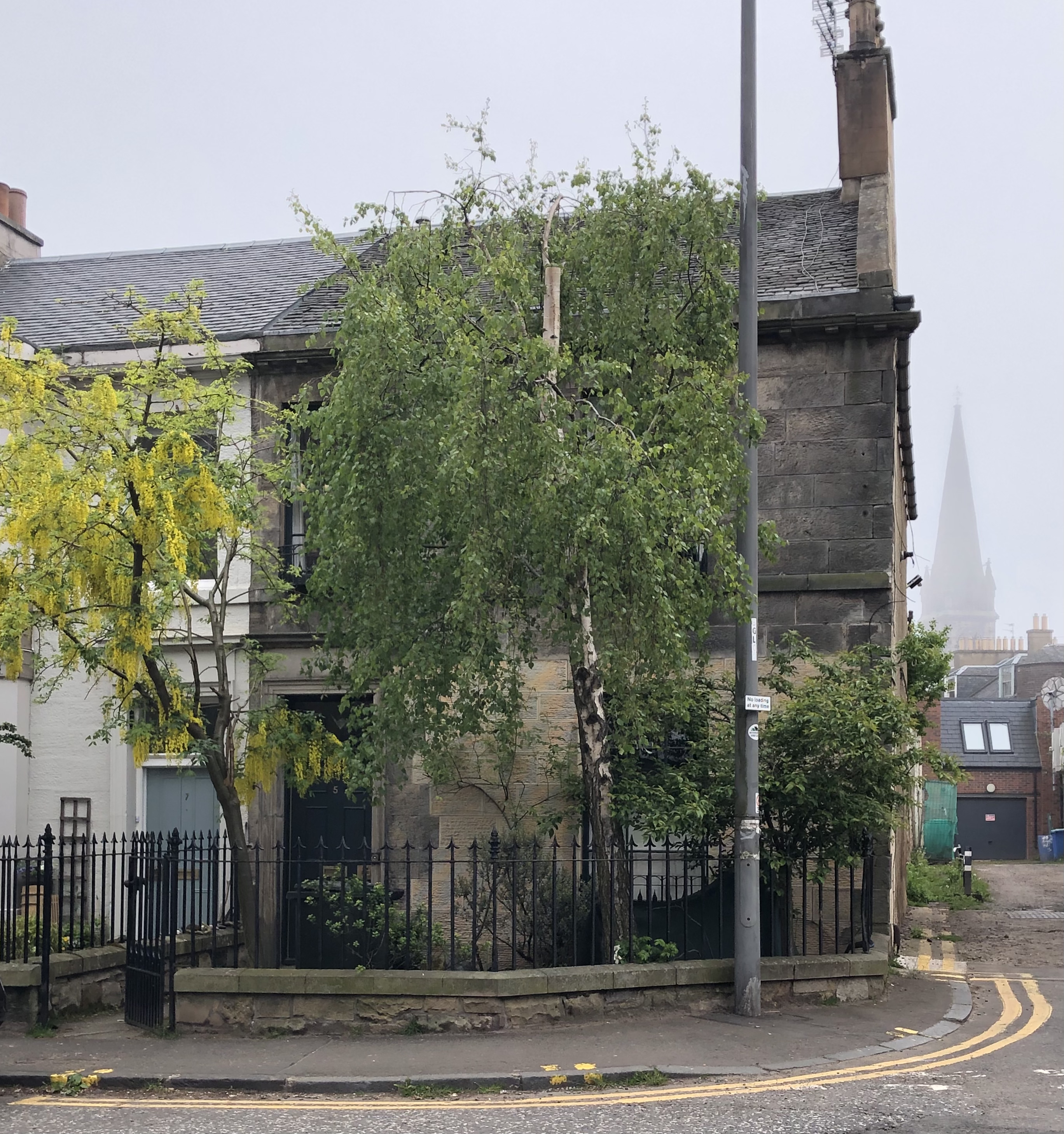 Subsequently at Mr Purves's request she took a furnished house for herself, he promising that after the baby was born he would take a house for her and furnish it. The house was at 32 Joppa, and contained three rooms and a kitchen. She went to reside there in October 1897. Mr Purves made payments for her maintenance all that time. He gave the Lavezzaries 10s a week for the apartments, and to her £1 a week for her food, etc. He paid the rent of the house at Joppa—10s a week. The child was born in the furnished house at 32 Joppa on 24th January 1898. Mr Purves was the father of the child. After the birth of the child she removed to 5 Southfield Place, Portobello, and from there to 3 Hope Street, Portobello, where she has since resided. When the child was born he took it in his arms in presence of the nurse, and kissed it, and said, "Ah, baby, you have come home."[6]
Mr Purves made payments to her for the household upkeep, etc., in cash. There was some conversation between Mr Purves and witness and the nurse with regard to the naming of the child. Witness wished it to be called Purves, but Mr Purves said that in the meantime she should give it her own name, "until we are married through the Church, and baby will have a right name then." As showing his anxiety for her welfare, he told her that she must not worry; she must hurry up and get well and do as nurse told her.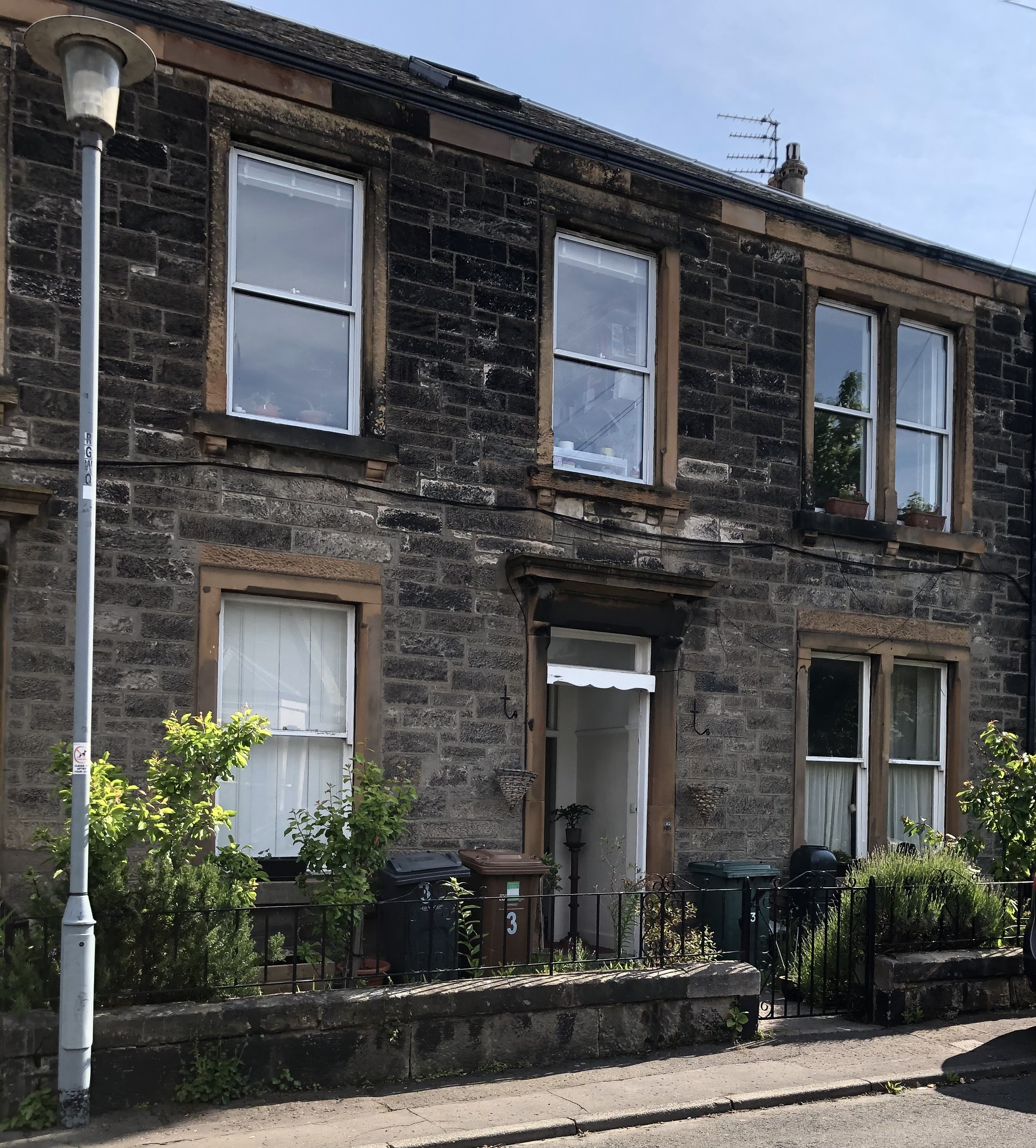 Sick man seems to make provision
In 1902 he sent her to Peebles for a month, and in 1903 for two months. He went and stayed with her there, and paid all the expenses. On Ist October 1903 he wrote her a letter, in which he said —"I hope you and Chick are well. I am sorry you are vexing yourself. I have told you repeatedly Chick and you will be all right should I go off." When next she saw him she noticed that be was far from well, and she offered to go to Haymarket Terrace to nurse him. He would not sanction that arrangement, as he wished to conceal their relationship. He told her that he had made things all right for baby and herself. Baby would have £50 a year, and she would sit rent free, and have her usual allowance. He said—"Your provision is in safe hands. My duty to you and the child is already done. Why should you worry?" That was in October 1903.[7]
After Mr Purves's death she became aware that he had made no provision for her and the child. That was a great shock to her. She had introduced one of her sisters to Mr Purves as her husband. During the whole of his life Mr Purves never gave her the slightest indication he was not to keep the promises he had made to her. In consequence of the position taken up by the defenders in this case, she had suffered very much, and in consequence of Mr Purves's treatment, if she did not establish the marriage, she would suffer seriously.
Cross-examination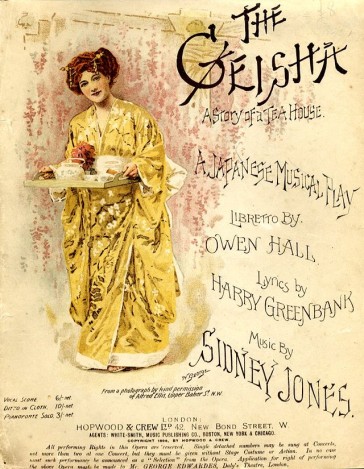 Cross-examined by Mr Campbell, K.C.—She did not regard it as curious that she should be asked to go at night to the house in Elder Street to see a widower about a situation, nor did it occur to her as curious that Mr Purves did not come to see her at her parents' house. She had never been in Lavezzarie's house before, and did not know it had a bad reputation.[8] She did not say to Lavezzarie, "What does the old boy want me for?" and adhered to her statement that Mr Purves as soon as Mrs Lavezzarie shut the door plunged into his declaration of love and offer of marriage. Once before in the Continental he had said to her that be cared for her, and asked her if she cared for him. Mr Purves desired secrecy because he was a public man and was in business. Q.—Was the reason not this—that as a Town Councillor he did not want it to be known that he was living with a woman who was not his wife? A.—No; that was not the reason.
She explained that they left Lavezzarie's house separately on the evening in April 1897 because she remained behind to arrange about the rooms. She used to meet Mr Purves at Portobello Station, and he took her home. He also came quite publicly and openly to the house in Elder Street. She told her parents when she began living in Elder Street that she was going to a situation in Glasgow. She never wrote to her parents nor held any communication with them. Writing to Mr Purves, she addressed him as "My dear Daddy," and signed herself, "Yours with love—E. M." She had no reason for not ending "Your affectionate wife." She registered the child as illegitimate because that was Mr Purves's wish. She described herself in the entry as "assistant housekeeper," not as domestic servant. Witness did not and could not believe her husband died and left her and the child unprovided for.
Lavezzaries give evidence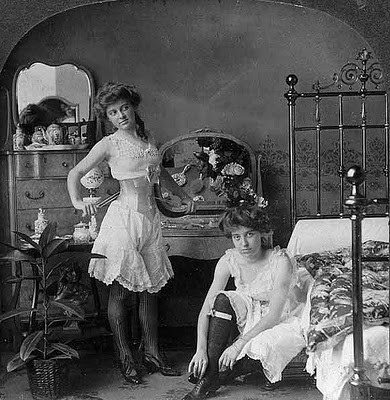 Mrs Lavezzarie (40), wife of Joseph, cigar and cigarette merchant, Glasgow, gave evidence as to what occurred at her house in Elder Street in April 1897. Mr Purves said to her that he had known Miss Montgomery for a long time, and that he had a great regard for her. He also said he intended to marry her as soon as he came out of business. The pursuer showed her the ring in presence of Mr Purves, and subsequently Mr Purves repeated his promise to marry Mrs Montgomery, in presence of witness and her husband.
Cross-examined—Her husband did say that it would not be quite respectable for Councillor Purves to be visiting Mrs Montgomery, and it was after that that Mr Purves said he had known her for a very long time, and that he promised to marry her. The witness knew that Mr Purves did not care to be seen going to her house, but she did not think there was any harm in him visiting Montgomery because he had promised to marry her. It was not true that these houses were conducted improperly, and she declined to answer how often the houses had been raided by the police. The police had not often found men and women alone in the bedrooms. Q.—lf I suggest that the police raided your house in Elder Street very nearly a dozen times, will you contradict me? A.—l think you are making a mistake.
Joseph Lavezzarie (54), cigar and cigarette merchant, Glasgow, and the husband of the previous witness, stated that Mr Purves had said to him he was going to marry her, but could not do so at present because he was in partnership.[9] Cross-examined—When he took Mr Purves's menage to Mrs Montgomery, she said, "What does the old boy want with me?" When be returned and told Mr Purves, the latter spoke to him of the situation. Q.—Did you believe that story about the situation? A.—l think it was something of the kind as young men after young ladies. (Laughter.) He admitted that his house had been visited by the police, and that he had had two young female lodgers, who got him into trouble, but in re-examination he denied that any charge had ever been brought against him.
The "secret marriage" 
Mrs Gall, certificated nurse, Portobello, who had attended Mrs Montgomery, stated that after the confinement Mr Purves called, and the witness was introduced to him by the pursuer as her husband and the baby's daddy. The witness had been informed that the marriage was a secret one, and when Mr Purves was there he reminded the pursuer of her promise that the child was not to be called by name until he was out of business and the Church ceremony was over. On another occasion when he called he said to the witness, "How is my little wife to-night?" As the pursuer was anxious that the child should have a middle name, the witness gave her consent to the name Gall being used. From what she saw the witness formed the conclusion that Mr Purves and the pursuer were husband and wife. Cross-examined by Mr Graham Stewart—She was at first informed by the pursuer that her husband was out of town.
The evidence of Annie Montgomery, the pursuer's sister, taken on commission, was read. She deponed that her sister had told her she was secretly married to Councillor Purves, and that her sister had introduced him to her as her husband. Mr Purves had given her sister £60 for the furnishing of their future home. This concluded the evidence for the pursuers.
Wealthy plumber wished to live alone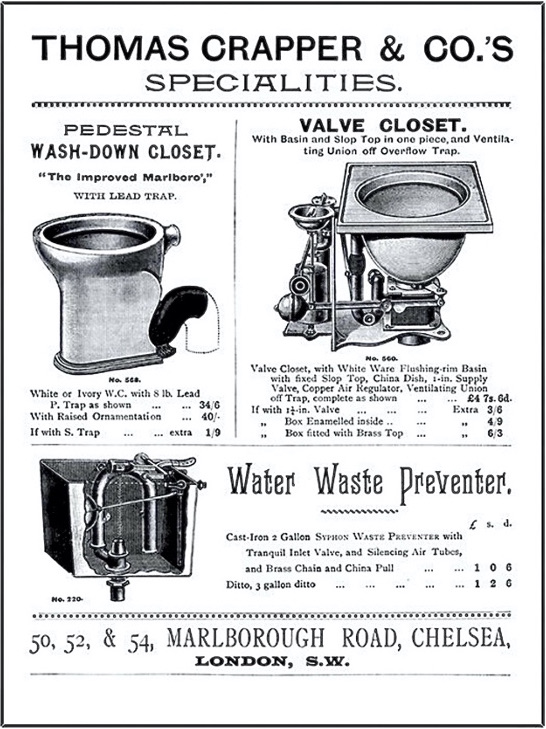 Police-Inspector Bain, for the defence, stated that on one occasion when he visited the house of Lavessarie in October 1897 he found two suspected prostitutes and men in the house. Sergeant Ford gave similar evidence. Duncan MacLaren, S.S.C., Edinburgh, Mr Purves's agent for the past twenty-five years, deponed that in giving instructions for the will, dated 1901, and its codicil, dated 1903, Mr Purves never said anything to suggest that he was married.
Mr Purves, when witness had suggested to him that he should get married, had expressed himself as averse to that. Mr Purves had no partner in his business. Cross-examined—He believed the business would have been a very lucrative and prosperous business had Mr Purves attended to his work, but witness was afraid that the deceased had not attended to it as he should have done during the last five or six years. Witness had no doubt that Purves thought his income was about £2000 a year. Witness himself had thought Mr Purves was worth about £20,000.
James Forrest, builder, Edinburgh, who had known Mr Purves for many years, stated that he had never mentioned the alleged marriage to him.
Peter Purves, brother of the deceased and one of his trustees also, said the Councillor never spoke to him about the pursuer. There were no entries in the firm's books of any money having been paid to the pursuer.
Counsel addressed the Court yesterday
Counsel for the Pursuers—Mr Kincaid Mackenzie, K.C., and Mr M. P. Fraser. Agents—Tait & Johnston, S.S.C.
Counsel for the Defenders—Mr Campbell K.C. and Mr Graham Stewart. Agents—Duncan Smith & M'Laren, S.S.C.
Mid-Lothian Journal, 11 November 1904[10]
[1] Declarator: 'A judgment given in court at the instance of the pursuer for the declaration of some right or status' (DSL).
[2] In today's terms, equivalent to about £398,000 combined.
[3] Tutrix, Tutrice: 'A female guardian or tuto(ur)' (DSL) to, in this case, an 8-year-old minor.
[4] They were married at 39 William Street, Edinburgh, according to the forms of the UC Church. Neil was a 27-year-old accountant, Montgomery was a 26-year-old spinster. Both normally resided in Greenock (685/1 133).
[5] At this stage, Montgomery was aged 27 and Purves 33. The 1901 Census gives him as 47 years old, born in Coldingham, Berwickshire, and working as a sanitary engineer/plumber. He lived with his 69-year-old uncle and two female domestic staff (685/1 77/14). We last encountered Purves after his death, when tribute was paid to him in the Council chamber. Self-made man image: Wikipedia, creative commons, accessed 29.10.20.
[6] The 1901 Census lists Euphemia as married, 42 years old, head of the household at 3 Bath Street (today's No.5, pictured), and living on private means. With her were daughter Annie, aged 3, and single sister Annie, domestic servant (685/6 15/ 7). The Hope Street address (pictured below) is now 3  Rosefield Street.
[7] On 4 December 1903, the ML-J reported that Cllr Purves had been re-elected as Convener of the Works Cmte. However, it was noted that in order to recover from a recent illness he would likely require to leave town for a little rest. He died later that month, aged 49 (ML-J, 25.12.03).
[8] Elder St and Swinton Row had dubious reputations. As will become clear, the Defence sought to imply that by meeting Purves here rather than at her mother's house, Montgomery revealed herself to be a gold-digging prostitute, with the Levazzeries her pimps.The judge later rejected this, saying that – since she had only known Levazzerie as a waiter at the hotel – she had no reason to suppose him anything but a respectable man, keeping a respectable house. However, he later characterised the Levazzeries as, in fact, not respectable. It is not clear where the Levezzaries stayed on Elder Street, most of which was demolished in 1969. A photograph taken in 1967 shows Nos 11–57: Canmore (SC1083591), accessed 20.12.20. Geisha image: Operetta Research Centre, accessed 30.10.20.
[9] In the Edinburgh and South of Scotland Trades' Directory (1900) he appears under cigarette manufacturers as 'Lavezzari, J., 6 Union street; high-class Turkish, Egyptian, and Virginian cigarettes a speciality', accessed 19.12.20.
[10] Women in underwear image: Anna Christie Dramturgy, accessed 19.12.20. Crapper image: ebay, accessed 19.12.20.
THE COUNCILLOR AND THE LADY.
DAMAGES ALLOWED FOR SEDUCTION.
Lord Low, in the Court of Session to-day, gave judgment in the action by Euphemia Montgomery, Hope Street, Portobello, and Annie Gall, Montgomery, her daughter, against Peter Purves, next-of-kin of the late Councillor David Purves, who resided at 66 Haymarket Terrace, Edinburgh, and against deceased's trustees. The first-named pursuer sought declarator that she was the widow of Councillor Purves, and entitled to her legal right as such, or, alternatively, she concluded for £2500 damages for failure to implement a promise of marriage and £2500 damages for alleged seduction. The second pursuer and her mother as her guardian claimed her legal rights as the legitimate child of David Purves.
No proof of marriage
His lordship to-day held that it was plain that the pursuer was not entitled to a declarator marriage, because the evidence negatived the idea that there was a marriage by declaration de presenti.[11] He therefore assoilzied the defenders from the declaratory conclusions of the summons, and granted decree for £500 damages for seduction. In the course of his opinion his lordship said that although there was evidence of a promise by the late Mr Purves to marry the pursuer, upon the faith of which she said she submitted herself to him. there was nothing but parole evidence of such a piomise, and that was not enough, even assuming that it was competent to bring a declarator of marriage subsequente copula after the death of the alleged husband.[12]
Grievous wrong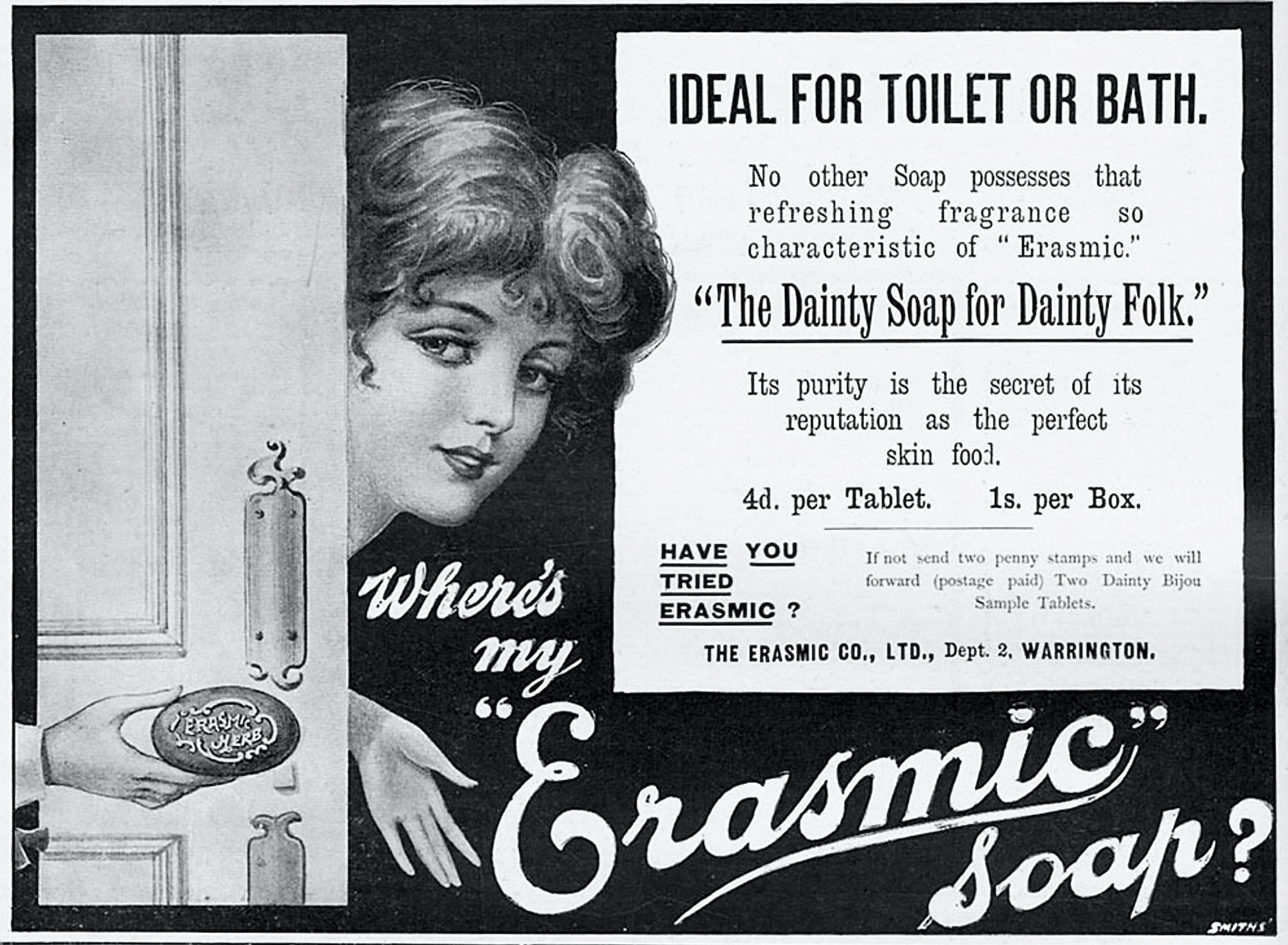 The pursuer, however, alternatively claimed damages for breach of promise and seduction. He had no doubt that Purves' object in asking the pursuer to meet him at Lavezzarie's house was to induce her to become his mistress, nor that the reason why he selected that house for the meeting was that he had reason to believe that there no obstacle would be placed in the way of carrying out his intention. Further, there was no doubt that on that occasion Purves made some promise or declaration of his intention to marry the pursuer, and if it was upon the faith of that promise that she yielded herself she had sustained grievous wrong at his hands for not only on that occasion did she yield, but for more than six years she lived as his mistress, giving up for him not only character but family and friends, and she bore a child to him.
In the end, Purves died without making any provision for the pursuer or her child. Further, it is impossible to resist the conclusion that the failure to make a provision for the pursuer was intentional and deliberate, because for a considerable time before his death he was in bad health, and she asked him, in view of that fact, to provide for her and the child, and he assured her both verbally and in writing that he had done so. Not only had he not done so, but about the very time he was giving these assurances he was revising and adding a codicil to a testamentary settlement, in which he bequeathed to strangers greatly larger sums than would have sufficed to put pursuer and her child in comfortable circumstances. Of course, he was under no legal obligation to provide for the pursuer. After reviewing the incidents of the case, his lordship said that pursuer might very well have inferred that Lavezzarie's house had been chosen as the place of meeting simply because it was convenient for Purves.
THE LAVEZZARIES' TESTIMONY.
It was obvious that a great deal depended upon the credit given to the evidence of the Lavezzaries. There was reason for scrutinising their evidence but not for rejecting it altogether as unworthy of credit. He could not see that they had any interest whatever in not speaking the truth, and with the some natural prevarication with regard to the character of their house, he saw no reason to suppose that they were not speaking the truth. In particular, Lavezzarie appeared to him to give his evidence both frankly and carefully, although English being to him a foreign language, he had difficulty at times grasping precisely the point of questions put to him.[13]
A colourable engagement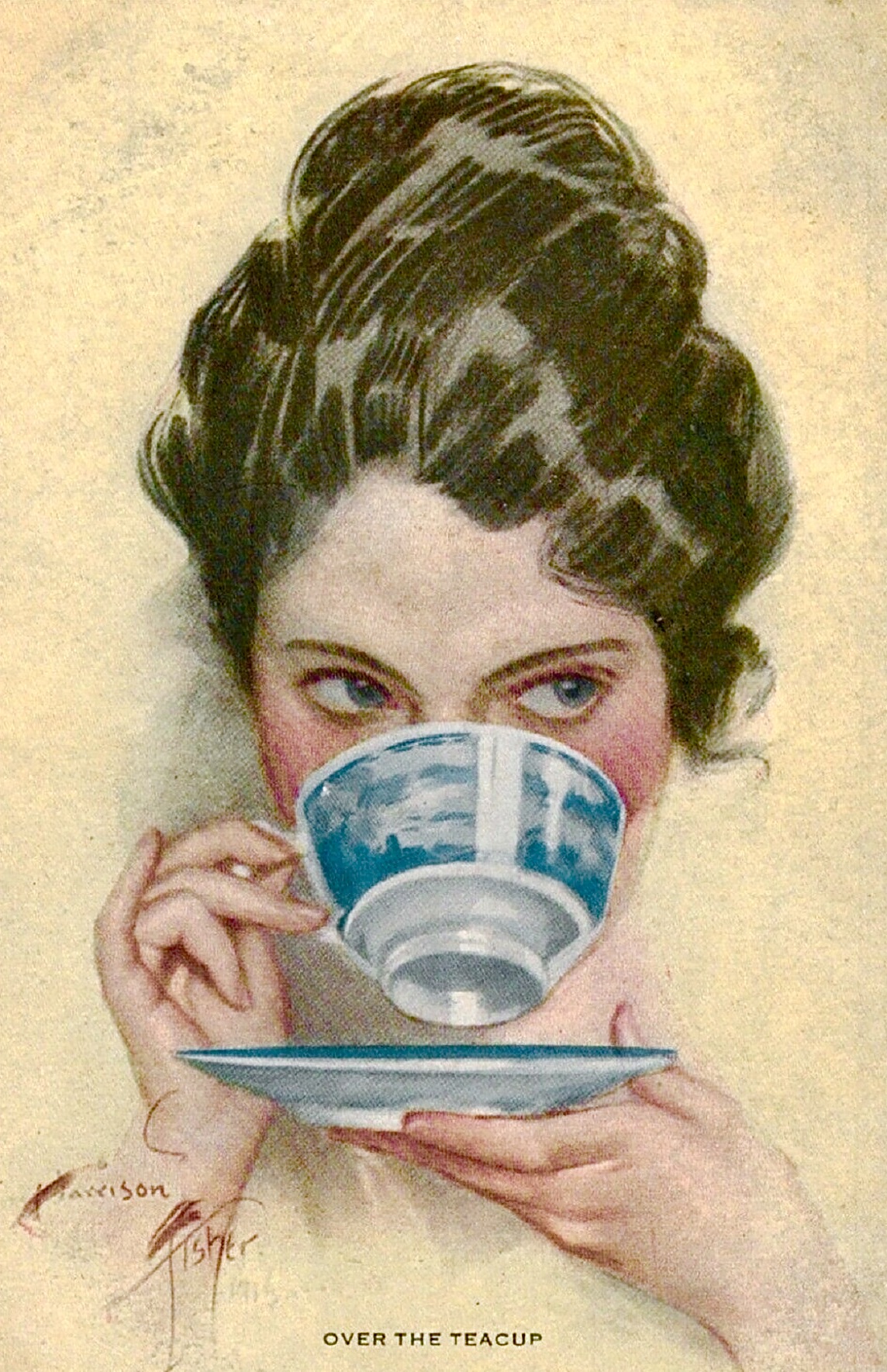 He therefore held it to be proved that upon the occasion in question Purves declared in the presence of Lavezzarie and his wife that he had promised to marry the pursuer when he retired from business and that in token thereof he had given her a wedding ring. But there might have been a colourable engagement between Purves and the pursuer which was not made seriously upon either side, but intended merely to be a cover for and to give an air of some respectability to, concubricage. That that was the object of Purves, he feared, admitted of no doubt.
The question was did pursuer accept the promise seriously and in the belief that it was seriously made. There was a good deal to be said in favour of the view that the pursuer could not have accepted the promise as being seriously made. The facility with which she acceded to his request was suspicious. On the other hand, up to that time the pursuer had been in acts, at all events, a virtuous woman, and there was no suggestion even of lightness of conduct on her part. It was to be remembered that she refused to see Purves until she learned that the reason he desired to see her at Lavezzarie's house was to offer her a good situation. He saw no reason to suppose that she went to Lavezzarie's house with any other object in view, or that she had any suspicion that that was not the true purpose for which Purves wished to see her.
Sincere affection and seduction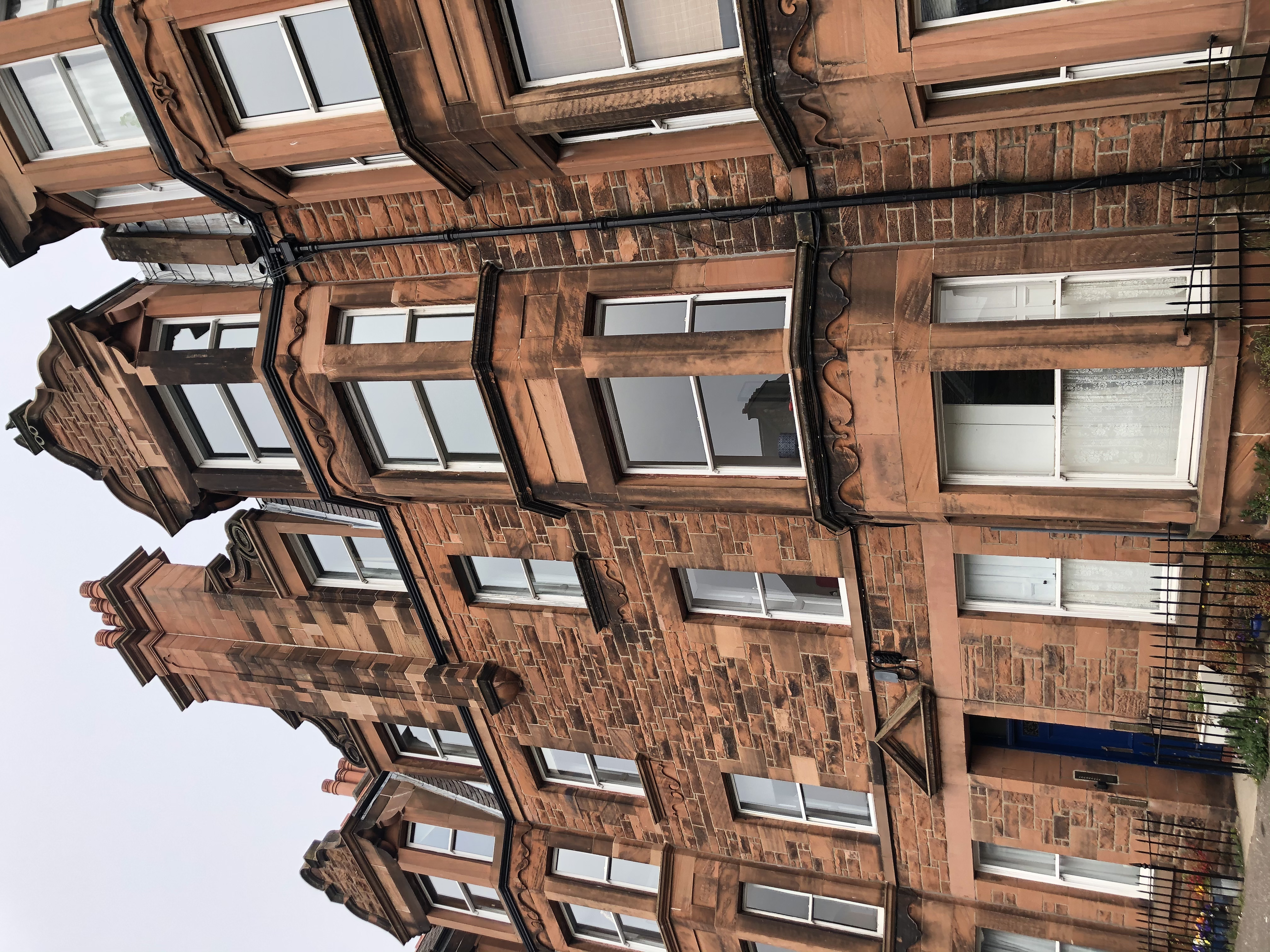 He had no doubt that pursuer liked Purves and that he was fond of her. Indeed, the history their subsequent life showed that they had a sincere affection for each other. Purves was doing business, and he imagined that the pursuer believed him to be a rich man, as did others who had much better means of forming an opinion. He was also a man of some position. A marriage with him would therefore have been an excellent marriage for the pursuer, and it was natural that she should have been willing to accept without hesitation a proposal of marriage by him. He thought it reasonable to infer that pursuer attached importance to the giving of the ring, as he did not doubt Purves intended she should do, as rendering what passed between them more binding than it would otherwise have been.
On the whole evidence his lordship was of opinion that it was proved that Purves had induced the pursuer to yield by promising to marry her when retired from business, and that she was entitled to damages for seduction. Having regard to the whole circumstances, he considered £500 a reasonable sum.[14]
Edinburgh Evening News, 18 November 1904
[11] See Note 1 here.
[12] Sequente copula means by promise.
[13] Lavezzarie is an Italian surname.
[14] £500 is equivalent to about £39,285 today, or 4 years' wages for a skilled tradesman in 1904. Montgomery died of bronchitis, aged 72, on 1.12.36. She had been living with her daughter Annie at 5 Straiton Place (pictured) in Portobello (685/8 253)). Annie died in 1974, aged 76, in East Renfrewshire (650/ 559)).Top image: ebay, accessed 19.12.20.