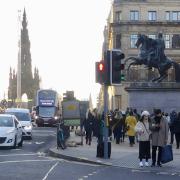 Judging by the content of social media over recent weeks, we're all going to hell in a handcart.
Edinburgh citizens are railing about the pros and cons of ever increasing tourism, the privatisation of public space, the ruin of residential amenity. It's beginning to feel a lot like Christmas, with everyone bickering with everyone else in confined spaces.
Now, if artist Peter Standen has engaged in any of these debates, we haven't noticed. Instead, in 'The Scott Monument', he seems to envisage a world in which all such concerns are long forgotten.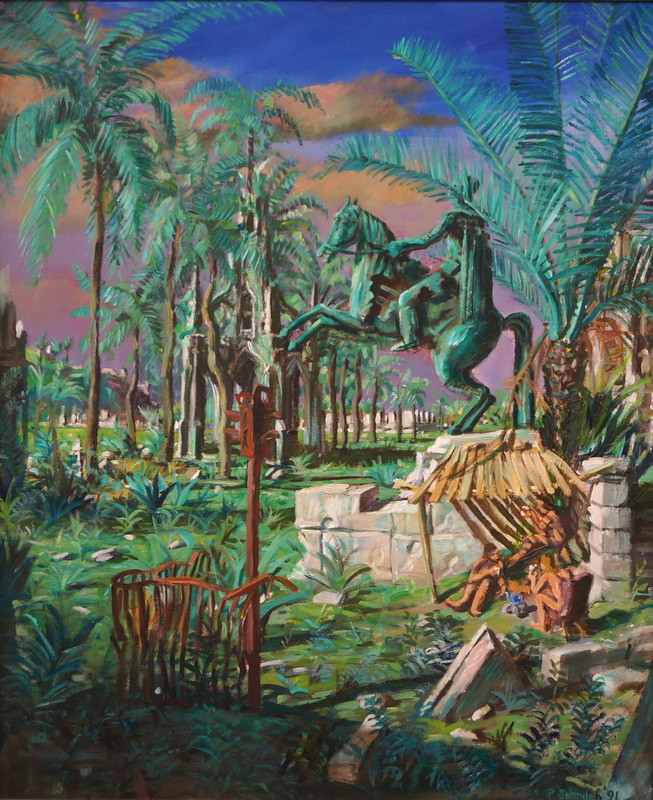 Standen is concerned with apocalypse, the overwhelming force of nature, the collapse of civilisation.
'The Scott Monument' perhaps depicts a world in which the Paris Agreement was not effectively implemented.
Certainly, it's an Edinburgh devoid of arguments. A world in which the pavements are not too crowded for comfort or safety, where trees have returned to East Princes Street Gardens, where the walls between natural and human history have partially collapsed.
It's a dreamlike re-imagining of the capital, a futuristic, peculiarly Poussin-esque landscape, an unsettling return to Eden with the flawed Wellington and a blue teapot at its cultural centre.
One wonders whether the Apple Store's still open.—AM
Works by Standen and 16 other artists feature in the Sutton Gallery's Winter Exhibition – Subtle / Dazzle at 18A Dundas Street.