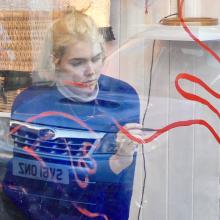 Broughton Street welcomed a new arrival on Monday afternoon.
From 2pm onwards, artist Zoe Gibson worked in the window of Concrete Wardrobe at No. 50A, a study in rapt concentration.
As the light faded, Gibson – newly graduated from Duncan of Jordanstone College of Art and Design – steadfastly ignored the attention of passers-by, one persistent photographer in particular.
Gradually, her creation took shape.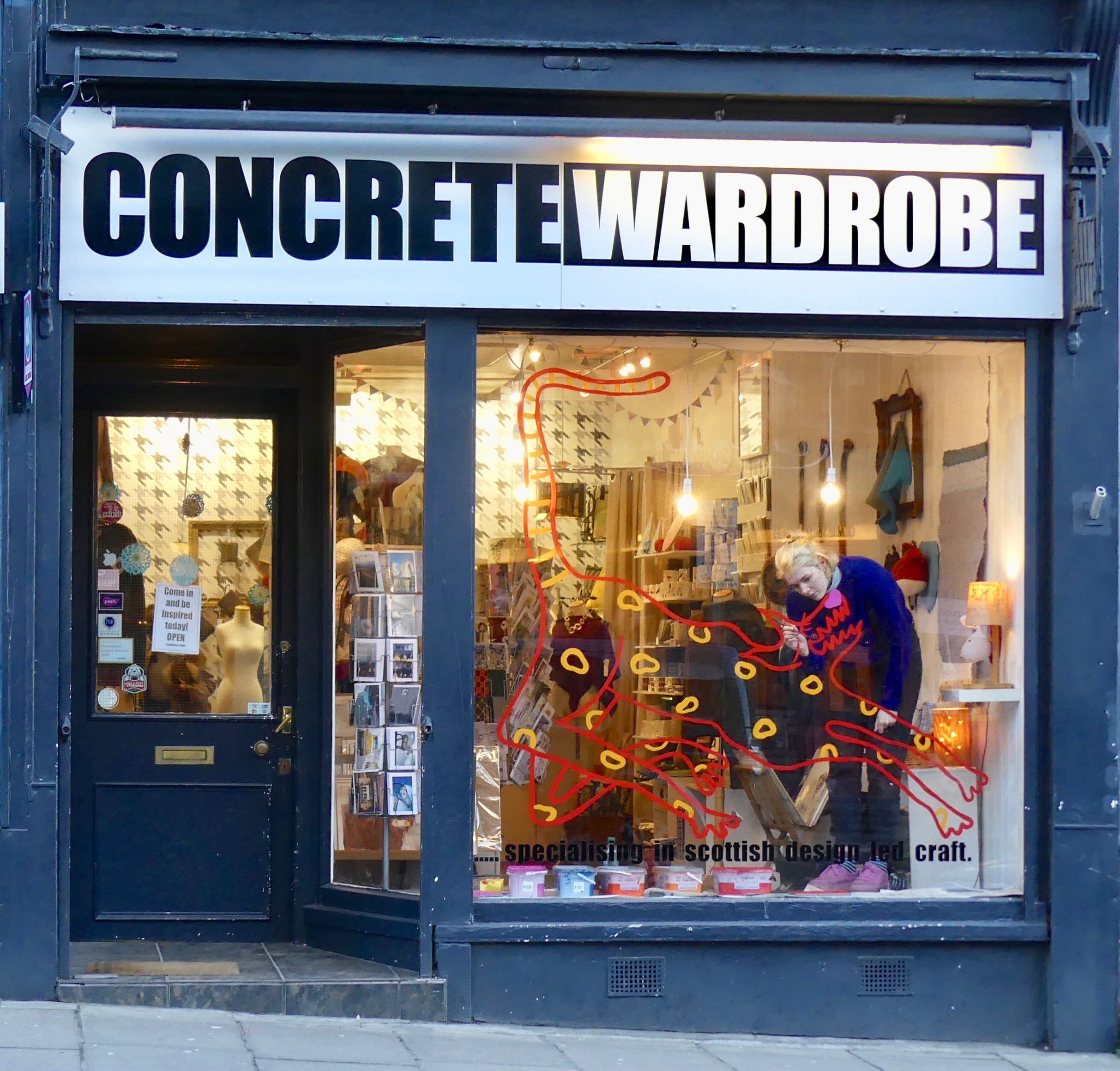 It is, we think, an eye-catching festive hyena, or, more probably, a prancing party animal complete with paper hat.
Whatever it is, it's a welcome and cheery addition to Broughton Street, some of whose traders face testing times at the moment. Footfall has dropped off markedly in the wake of Picardy Place roadworks and the demolition of the St James Centre multistorey car park.
Concrete Wardrobe's co-founder James Donald tells us that in his 18 years retailing Scottish design-led craft on Broughton Street, this is the quietest he can remember.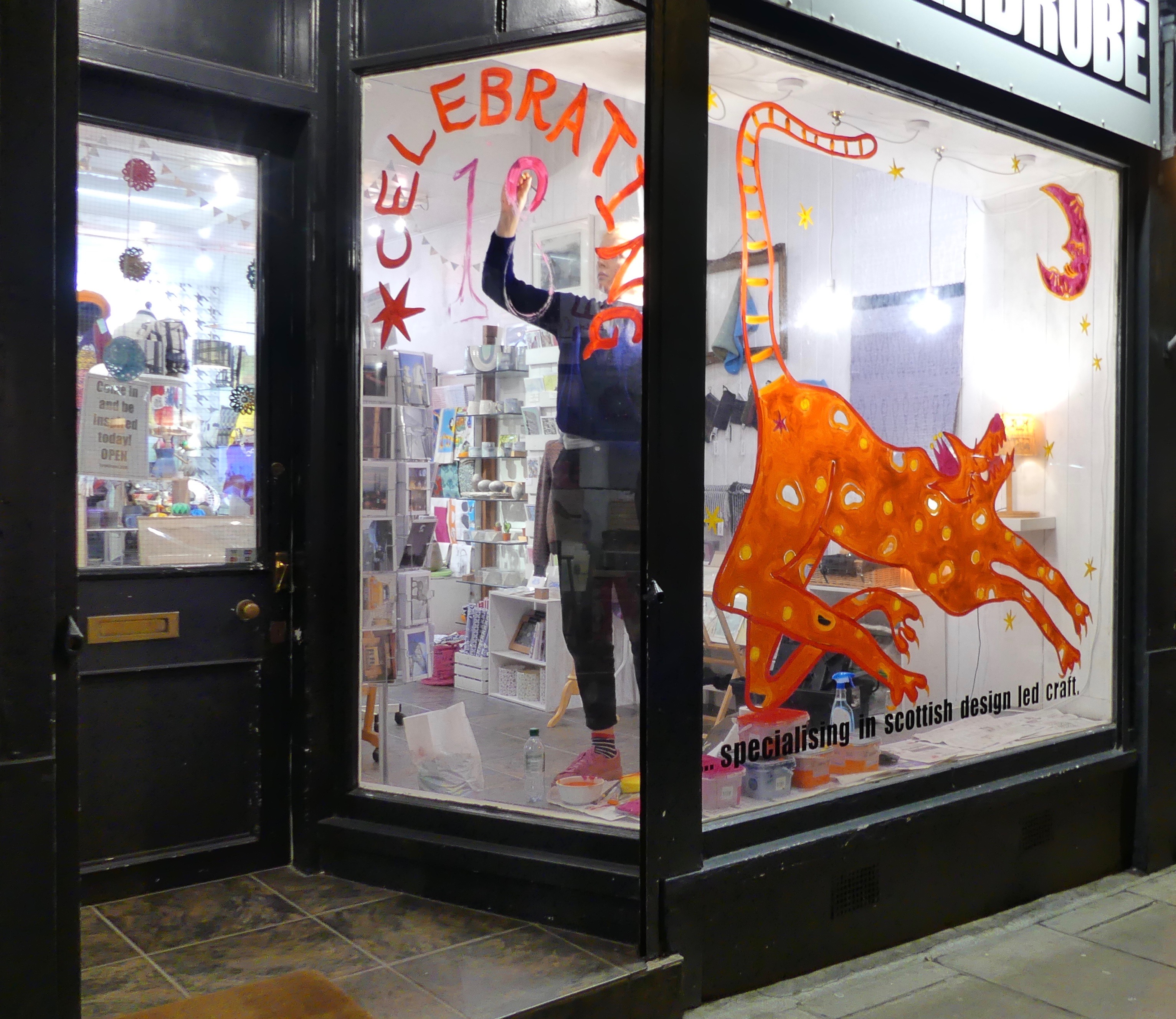 So, Spurtle readers, if you're buying presents this Christmas, try buying as many as you can locally. You can make a start on Friday, when Broughton Street shops will stay open until 8pm with a range of discounts and special offers.
Go on, unleash your inner hyena.