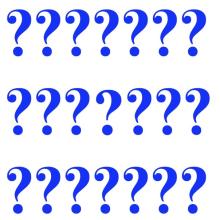 Are you bored?
Are you not bored but in need of distraction?
Do you like having your brain teased?
If you answered 'yes' to any of the above, Spurtle's quizzical ramblings may be just what the doctor ordered.
Every day this week, Monday–Friday, we'll be adding five clues to this page. You'll then have until midnight on 4 December to EMAIL us your answers and provide a very specific solution.
All correct entries will then be put in a shooglie hat, and the winner picked at random.
The prize is a magnificent limited edition No. 8 bus (see foot of page), dating from the 1980s but still as shiny as the day it left the factory. Good luck!
*****
DOING THE ROUNDS
ROUND 1
1. Barbuda's Caribbean island partner as independent Commonwealth country (1981).
2. Character who replaced Grandad in Nelson Mandela House in popular UK sitcom – mainly 1980s, then Christmas specials until 2003.
3. Western end of Borders walking route named after The Thirty-Nine Steps author.
4. Anglicised name of main piazza in roadless capital of Veneto region, Italy.
5. Angus town … sounds like the worm-catching bird.
ROUND 2
6. Portuguese cape, site of major British naval victory over a Spanish fleet, 1797.
7. Distinctive three-summits Borders hill overlooking Melrose.
8. Born Glasgow, 1926. Award-winning film and TV actor and comedy impressionist whose career peaked during the 1960s, 70s, 80s.
9. Female chef, cookery writer, TV presenter, and journalist. Born Cape Town, 1940.
10. British mountaineer and expedition leader, born 1934. Scaled north wall of Eiger, 1962. Summited Everest 4 times, once as oldest (50 years) to do so.
ROUND 3
11. Number One ranking for Anne, Liz, Vicky, Mary, and Jane (briefly).
12. Professional football midfielder, born Sunderland 1990. England player, also captains his current Premier League club, wearing red at home.
13. In Scots, an area of low-lying land surrounded by hills. Sounds questionable?
14. Grim-faced Gary Cooper went over the top playing this real-life hero in 1941 film.
15. Charge payable for using a bridge or road and, in USA, for some phone calls.
ROUND 4
16. For whom or what was scolytus multistriatus seriously bad news in 1970s UK?
17. Kenneth More plays resourceful butler who saves the day for shipwrecked English aristos in this 1957 comedy film.
18. Tory Home Secretary on receiving end of 12-times-repeated question from Jeremy Paxman during notorious Newsnight interview (1997).
19. The four so-called 'natural' gaits of the horse are canter, trot, gallop, and … what?
20. Title of English nobleman and notorious multiple turncoat, drowned in a butt of Malmsey in the Tower of London, 1478.
ROUND 5
21. Where once roses were shining and flowing … tunefully.
22. Middling East Lothian royal burgh and ex-railway terms on River Tyne.
23. US actor, accidentally shot and killed on film set, 1993. Only son of Hong Kong-US actor martial-arts expert, and cultural icon who also died young.
24. First Christian martyr, died AD 34. Patron saint of coffin makers, deacons, headaches, horses, and masons. Name-checked in popular Christmas carol.
25. Confused? Call real cop to unmask small part of a much longer whole (6,5).
ALL THE ANSWERS IN THIS SOMEWHAT UNIMAGINATIVELY TITLED QUIZ FOLLOW ONE, VERY SPECIFIC COMMON THREAD. WHAT IS IT?
25 ANSWERS AND COMMON THREAD BY EMAIL ONLY, PLEASE, TO ARRIVE BY MIDNIGHT ON FRIDAY 4 DECEMBER.
There was one correct entry for the quiz submitted by our midnight deadline. Paradoxically, it came from a McDonald Road resident, for whom the No. 8 bus is an object of either wishful thinking or fairy tale.
Answers available on a separate page HERE.