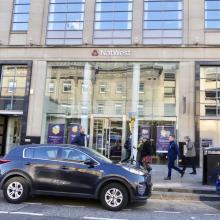 Royal Bank of Scotland seeks planning consent for internal and external changes to its NatWest premises at 8 George Street (Ref. 19/04619/FUL).
The changes include removal of NatWest signage and cash machines. However, a spokesperson emphasised to Spurtle this morning that a NatWest presence will continue in the city centre:
'We are relocating the NatWest branch from 8 George St to 109 George St, and we expect to start welcoming customers to the new location from January 2020, in a newly refurbished, state of the art branch.

'There will be no loss of customer service during the changeover.'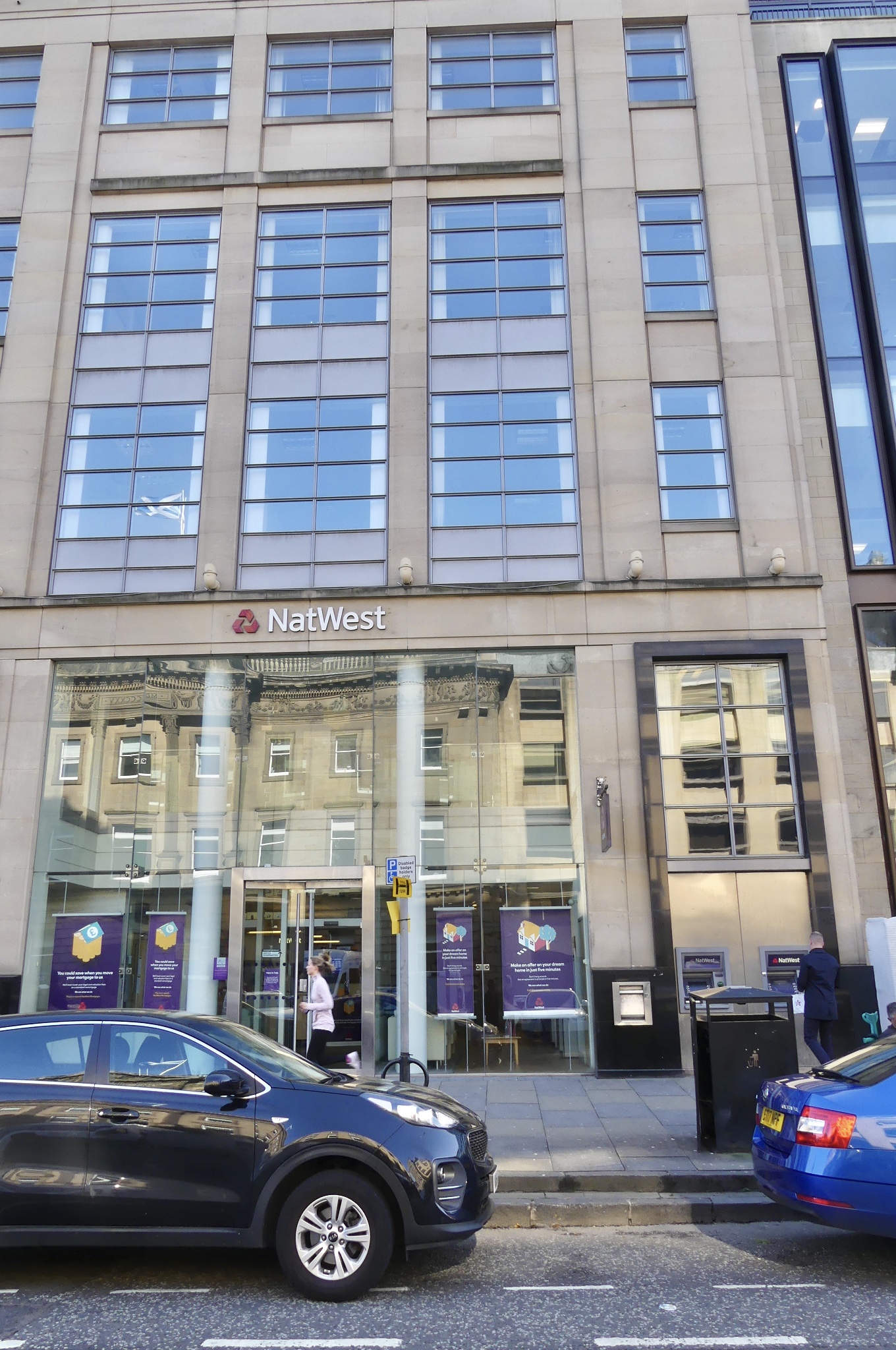 The planning proposal for Nos 6–8 is for:
'Removal of existing NatWest Signage/double height glazed facade/existing entrance doors/cash machines. Replaced with new glazed panels/glazed entrance doors along with integrated security gates + new profiled metal cladding, all finished in dark bronze. New roof top plant screen in expanded metal mesh. Internal 1st floor void space to be filled in to create additional floor space on 1st floor.'
We have no official confirmation, but Spurtle understands that at least part of the reorganised Nos 6–8 premises will be used as an exclusive lounge for customers of an upmarket RBS subsidiary.
The new premises at No 109 comprise a former branch of Royal Bank of Scotland on the corner with North Castle Street.