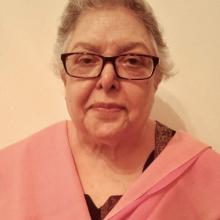 Friday 26 July, 2019 was a day of great sadness for the Edinburgh-South Asian Community, writes Nahid Aslam. Mrs Ghazala Peena Farooq, a stalwart of the community, passed away.
Ghazala was born on 14 August 1940 in Muree, at that time in India but in now in Pakistan. She arrived in Edinburgh with her family, from Lahore, in 1968. In Lahore, she had been the headteacher of a girls' high school. She firmly believed in the importance of girls' education and empowerment, and thus set about to use her talents to work towards this.
In Edinburgh she started to teach Urdu, first at the mosque in Roxburgh Street, then, through Edinburgh Council, at a number of schools, including Drummond Community High.
She was the first Asian community worker for the YWCA Women's International Centre, Gayfield Place.
In 1983, she joined the Lothian Commission for Racial Equality, in Forth Street. Whilst here, she set up a number of groups catering for the needs of the black and ethnic-minority communities, including Shakti Women's Aid, which was based at Picardy Place.
In 1990 she helped set up the Scottish branch of the Council for British Pakistanis, with whom she remained connected until her health started to fail.
Throughout her life she was an inspiring woman. She was the first woman from the Pakistani community in Edinburgh to take on a unique role of community engagement, selflessly working to improve the lot of communities originating from South Asia and beyond.
A caring and gentle woman, she became a Justice of the Peace, serving Edinburgh's communities and addressing issues such as forced marriage.
In 1998, Ghazala was honoured in the Queen's Birthday List, being awarded an MBE for Services to the Edinburgh-Asian communities.
She went on to be honoured again in 2003, this time by the House of Lords, for her work in the Asian community. In 2009 she received the British Asians Lifetime Achievement Award.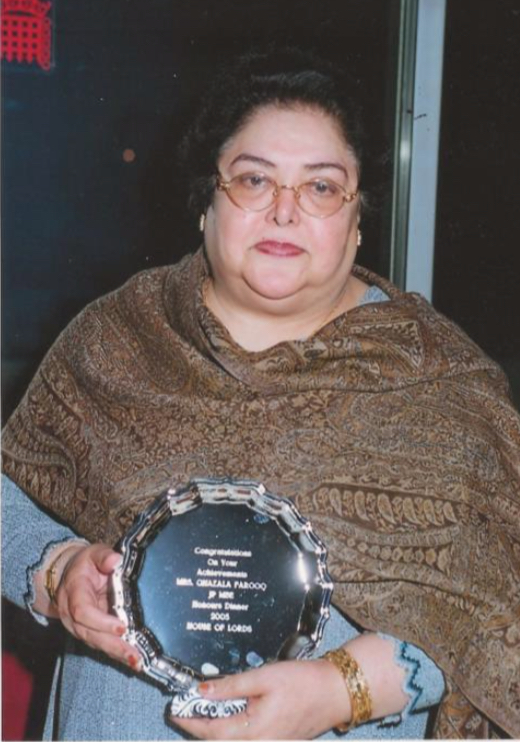 On retiring, Ghazala continued to support the community in a variety of ways, including volunteering with Radio Ramadan, where she presented the Urdu and Panjabi programmes. She also served as a director of Milan: Senior Welfare Organisation.
Ghazala touched the lives of many people. She will be remembered with fondness and sorely missed.
The Pakistan Association and Council for British Pakistanis are organising a memorial service for her at the Annandale Street Mosque on Wednesday 14 August 2019 (Pakistan Independence Day) at 6pm.
All who knew her are welcome to attend. If you would like to say a few words on that day, about how she touched your life, please contact Nahid on Mob. 07786 422 030.