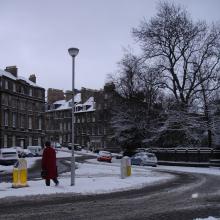 As the cold weather continues, City of Edinburgh Council is supplementing services for vulnerable and elderly people. Home-care and day-care services are being reassessed to find the most practical solutions to individuals' needs.
If you have an old or vulnerable neighbour, even if you don't know them well, pop round and say hello. See if they want any help. It's not rocket science.
If you know someone who needs help, phone CEC on: Tel. 200 2324 (office hours) or 0800 731 6964 (other times).
Advice on keeping warm is available at: www.nhs.uk and http://keepwarmkeepwell.direct.gov.uk/index.html