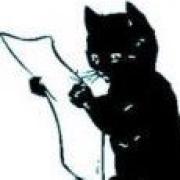 As you read this, copies of the latest September Spurtle are fanning out across the barony like millionaire MPs' contingency funds towards offshore tax havens.
Page 1 begins with a ding-dong on loud things done in EH1. It continues with new news (more of the same) on the major development in EH3, and concludes with a wish and a promise on EH7's enduring appeal. All this with a brief detour into 19th-century Persian politics. So far, so Broughton.
Cupid, jolly matelots, and painted ladies feature on Page 2, alongside an exhausted visitor and the Fringe show you'd pay good money to see if you didn't have to think about shopping instead.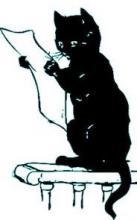 On Page 3 we examine one of London Street's most intriguing basements (not
that
one), remember flooding in Greenside, and weave between present and past on the creative advantages of welcoming migrants.
We also bring news of crashes, bashes, delays and remedial fixes, opacity, careless whispers, burps, hideousness, and lawyers.
You won't want to miss Page 4, not if you like badgers and Cllr McVey, chiropractors, tinned rice, and clean air. And who doesn't?
So, what are you waiting for? Pick up your copy from shops, bars, eateries, and libraries across all parts between Pilrig and Howe Streets, Queen Street and Canonmills.
Alternatively, at any time that suits, download the colourful pdf from our Homepage HERE after midnight tonight.
YOUR NEWS, VIEWS, HINTS, TIP-OFFS, AND GOSSIP ARE ALWAYS WELCOME. CONTACT US IN COMPLETE CONFIDENCE AT spurtle@hotmail.co.uk