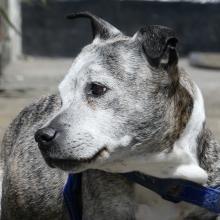 Our neighbour and long-time Spurtle supporter Dr Joy Hendry is a distinguished editor, critic, and all-round 'lady of letters' whose work for the literary magazine Chapman has for many years been conducted at home in Broughton Place.
She is the recipient of three major awards: an Honorary D. Litt. bestowed by her alma mater Edinburgh University in 2005 for service to Scottish culture; induction into the Saltire Society's Hall of Fame of Outstanding Women in Scotland in 2019; and, in 2020, the first biennial Outstanding Contribution to Poetry in Scotland award by the Scottish Poetry Library.
She will be familiar to many locals as the distinctive 'lady with the little dog', lately perambulating with him in his own pram. Recently, she charmed us with random observations on her beloved companion and sage friend, and these appear in Issue 307. He is a rescue dog of almost 20 years, a Staffordshire bull terrier with perhaps a hint of Jack Russell. He is Stevie, and sometimes 'Puppy'.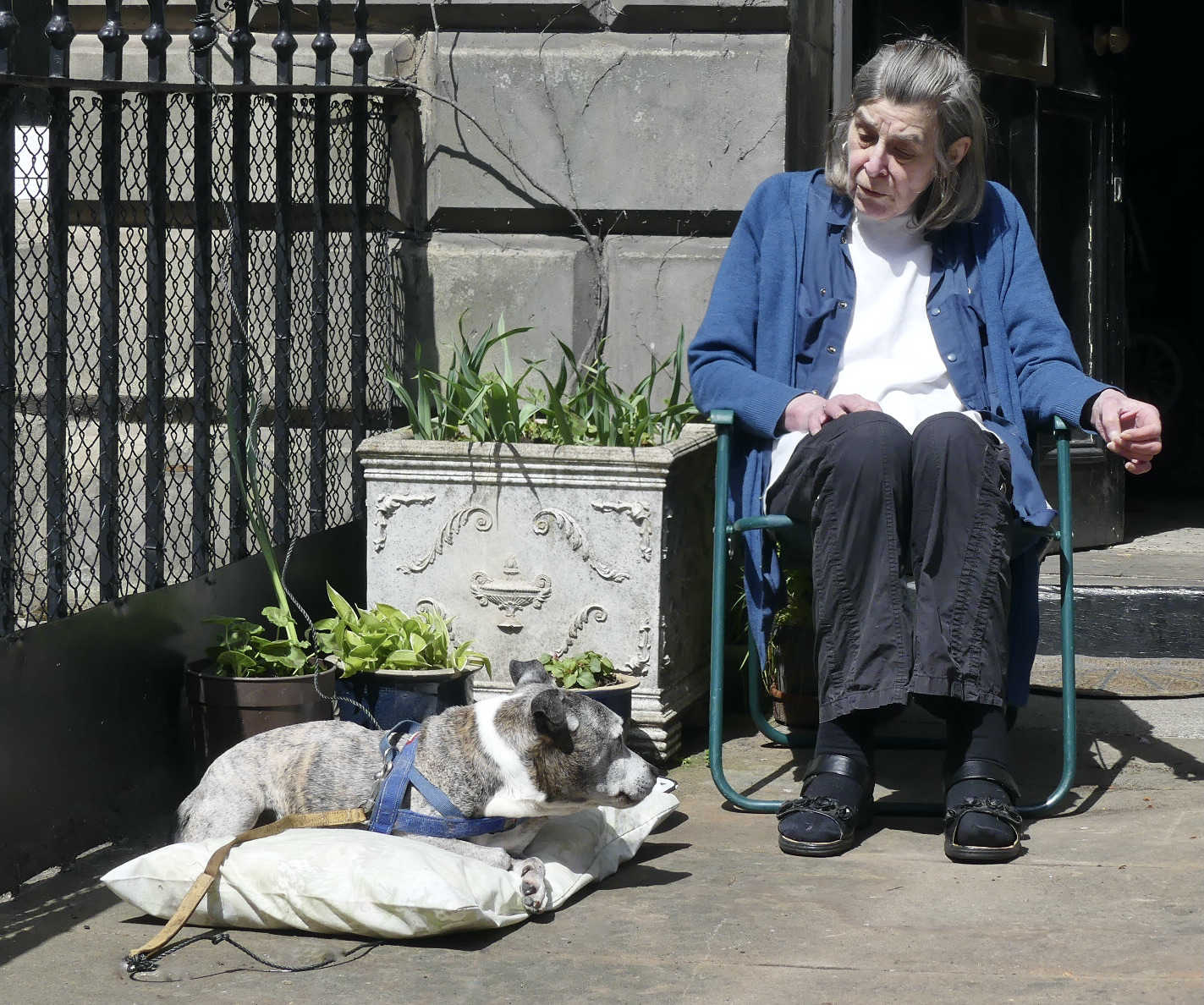 Many passing Joy's house will have noted Stevie sitting on a deedbox by the window, with paws on the windowsill, looking out, appraising the world en passant. Joy avers that he reports on all that has transpired under his rapt gazing. While there, he emits special vocal reactions to different people. Joy considers these as thoughts of an 'existential' order.
His relationships with other dogs are pacific and sympathetic. Once, Joy gave shelter to a Labrador named 'Jo', who had a terminal illness. When Stevie realised the end was coming, he literally gave Jo his own warm bed, entwining body warmth and tender-hearted comfort until the end.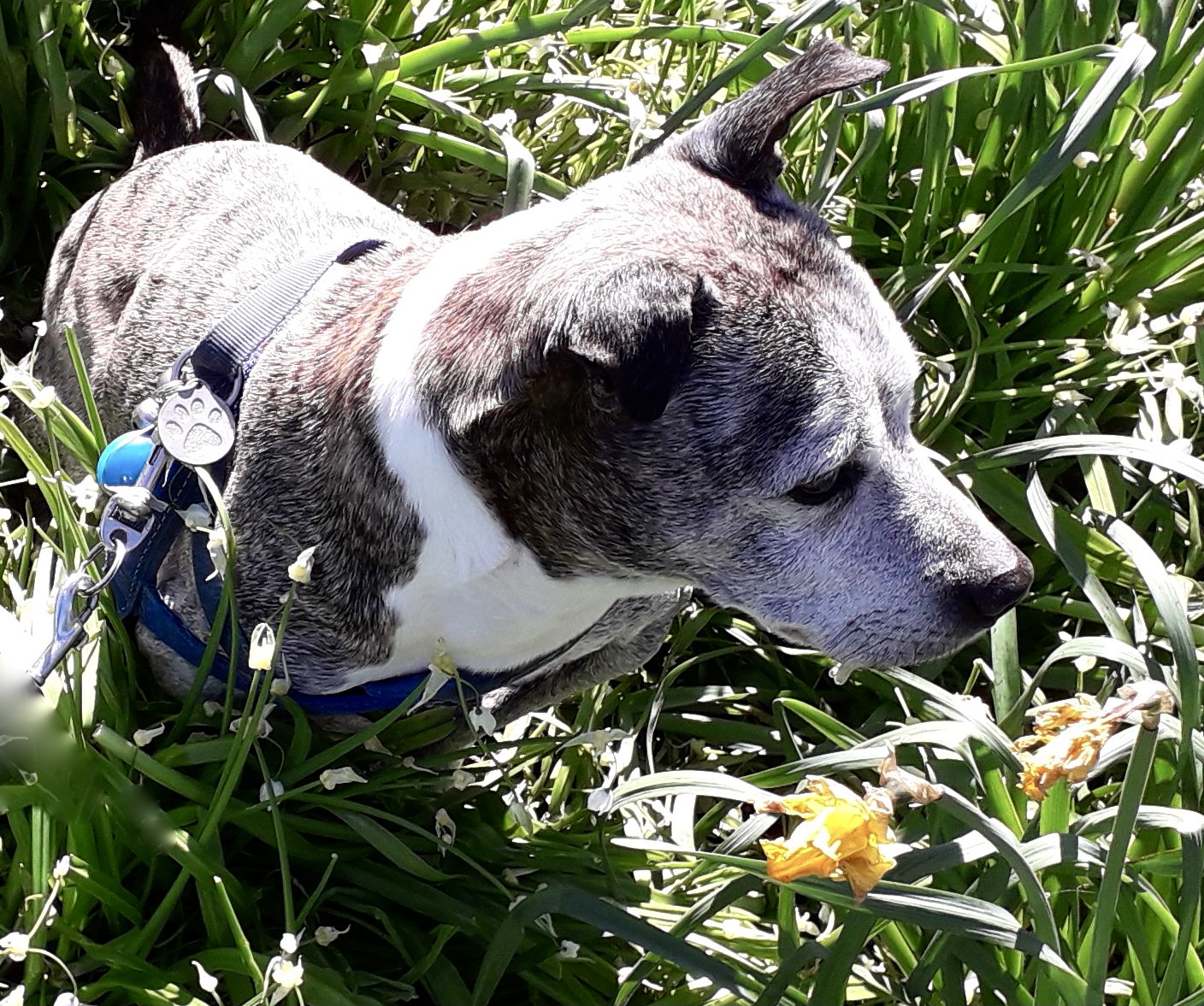 Stevie takes a great interest in plants he encounters in the streets and parks. He particularly relishes close contact with wild garlic and daffodils, and sits among them, just thinking metaphysical thoughts about the mystery and nature of being.
In addition to his musical gifts, Joy tells us he will, given encouragement, stand on his head (with, we suspect, a knowing smile), always at heart a joyful pup full of joie-de-vivre in darkness or light.
We hope that Dr Hendry might one day expand her entrancing ruminations on Stevie in a biography reminiscent of Virginia Woolf's Flush!—JRM
[Joy Hendry's latest poetry appears in Bearings, with Katy Ewing (Poet's Republic Press, 2019), ISBN: 978-1-5272-3708-7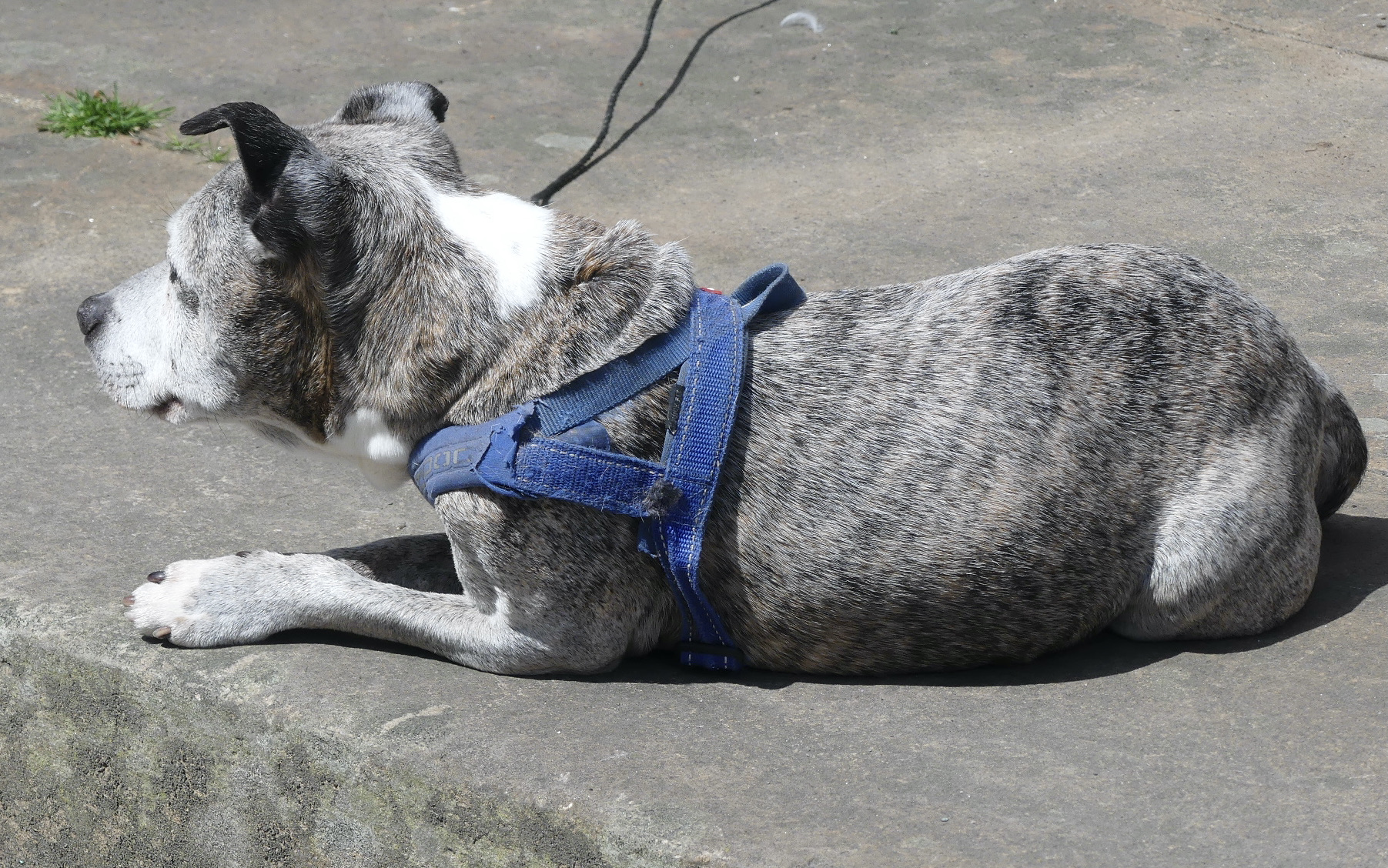 ]