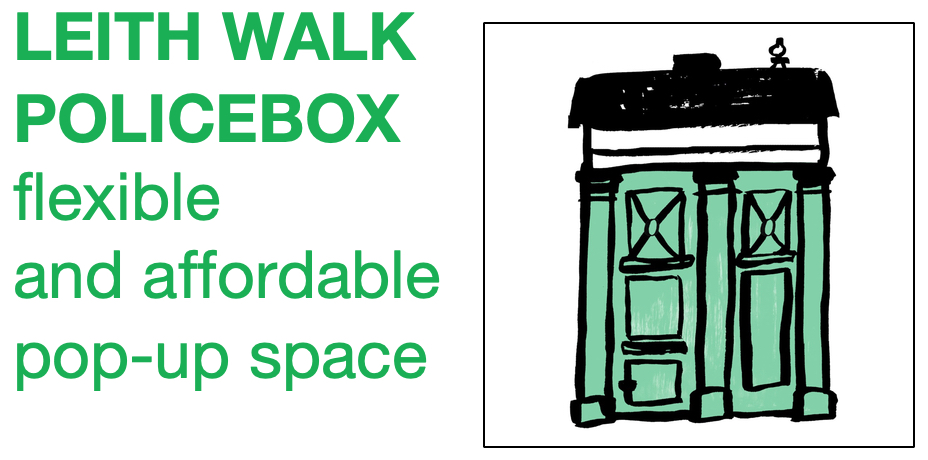 Pop ups coming soon COVID19 - social distancing and hygiene measures in place. All pop-ups are weather-and tramwork dependent – please check social media beforehand.
Leith & Lochend Homegrown: Sunday 27 September, 10:30–16:00 – Want to garden? Come and chat to LLHG about harvests, winter gardens, seeds, and the Leith Growers Association.
Changeworks: Tuesday 29 September, 08:30–13:00 – Get ready for winter! Expertises, impartial advice to help keep warm, saving energy and cutting those energy bills.
Veez Vegan Pies: Saturday 3 October,12:00–16:00: In aid of Tribe Animal Sanctuary Scotland.
Rock Trust: Saturday 10 October – Working to end youth homelessness in Scotland.
Acorn Print Studio: Saturday 17 October – Affordable plants and prints inspired by nature.
Mrs Mash – songs and storytelling for the young and not so young: Sunday 18 October, free but booking is essential. Part of the International Storytelling Festival.
Zilla Art Jewellery: Saturday 24 and Sunday 25 October – statement earrings and super soft facemarks.
Tipico Sicilian Confectioners: Wednesdays and Fridays, 11:00–17:00-ish Nuts, dried fruit, chocolate, terrine, brittles and gift boxes. Card payment please.
Free food shop (zero waste) and soup: Tuesdays and Thursdays, 12:00–14:00. RCK. All welcome. Bring a bag.
PLASTIC-FREE JULY has passed, but are you still doing your bit to help protect our oceans and marine animals? Small changes can have a big effect. We are asking all our pop-ups to think about changes they can make to their packaging to cut single-use plastic. Thank you 😊