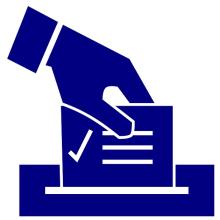 The results for Spurtleshire below are drawn directly from the Council's website.
At this stage, we offer no analysis, other than to note that turnout seems to be in direct negative proportion to the number of hustings held in the area.
Perhaps seeing candidates in the flesh repels more voters than it inspires.
WARD 5 – STOCKBRIDGE AND INVERLEITH
BANDEL, Jule – Scottish Green Party elected at stage 10
MITCHELL, Max – Scottish Conservative and Unionist elected at stage 7
NICOLSON, Vicky – Scottish National Party (SNP) elected at stage 7
OSLER, Hal – Scottish Liberal Democrats elected at stage 1
Electorate: 24,608
Votes cast: 13,542
Turnout: 55.0%
WARD 11 – CITY CENTRE
GRAHAM, Margaret Arma - Labour and Co-operative Party elected at stage 13
MCFARLANE, Finlay - Scottish National Party (SNP) elected at stage 11
MILLER, Claire - Scottish Green Party elected at stage 7
MOWAT, Jo - Scottish Conservative and Unionist elected at stage 1
Electorate: 23,510
Votes cast: 8,938
Turnout: 38.0%
WARD 12 – LEITH WALK
CALDWELL, Jack – Scottish Liberal Democrats elected at stage 12
DALGLEISH, James – Labour and Co-operative Party elected at stage 6
MCNEESE-MECHAN, Amy – Scottish National Party (SNP) elected at stage 1
RAE, Susan – Scottish Green Party elected at stage 1
Electorate: 26,683
Votes cast: 11,130
Turnout: 41.7%