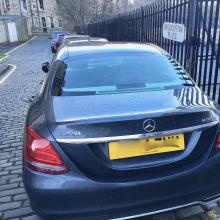 Residents on Broughton Place Lane are tearing their hair out at Council inaction over blocked access to their homes.
The quiet cul-de-sac is narrow at the best of times, but narrower still at the Lyon & Turnbull end overlooking St Mary's RC Primary School.
Unfortunately, this is precisely where thoughtless visitors keep parking their cars, often making it impossible for residents to get their own vehicles in or out.
At other times it's a fiendishly difficult tight squeeze, resulting in bumps, scrapes and bits getting knocked off in the process.
It's inconvenient and annoying. More seriously, fire engines and ambulances wouldn't get through in an emergency.
Obvious solution, no results
Locals first reported the problem in February 2015, and two months later Council officials agreed that two red lines were the obvious solution.
That however would require a Traffic Regulation Order, and officials said they simply hadn't got the resources to progress this.
Having waited patiently for 38 months, residents contacted the Council again recently to ask how much closer they were now to getting the red lines painted.
An apologetic official responded today that not only had no progress been made to date, but he could offer no timescale for progress in future.
In the meantime, Broughton Place Lane residents are advised to call law enforcement if they find access blocked. Hardly a convenient solution, and certainly not a sensible use of Police resources.
Surely, even in these straitened times, Edinburgh Council can do better?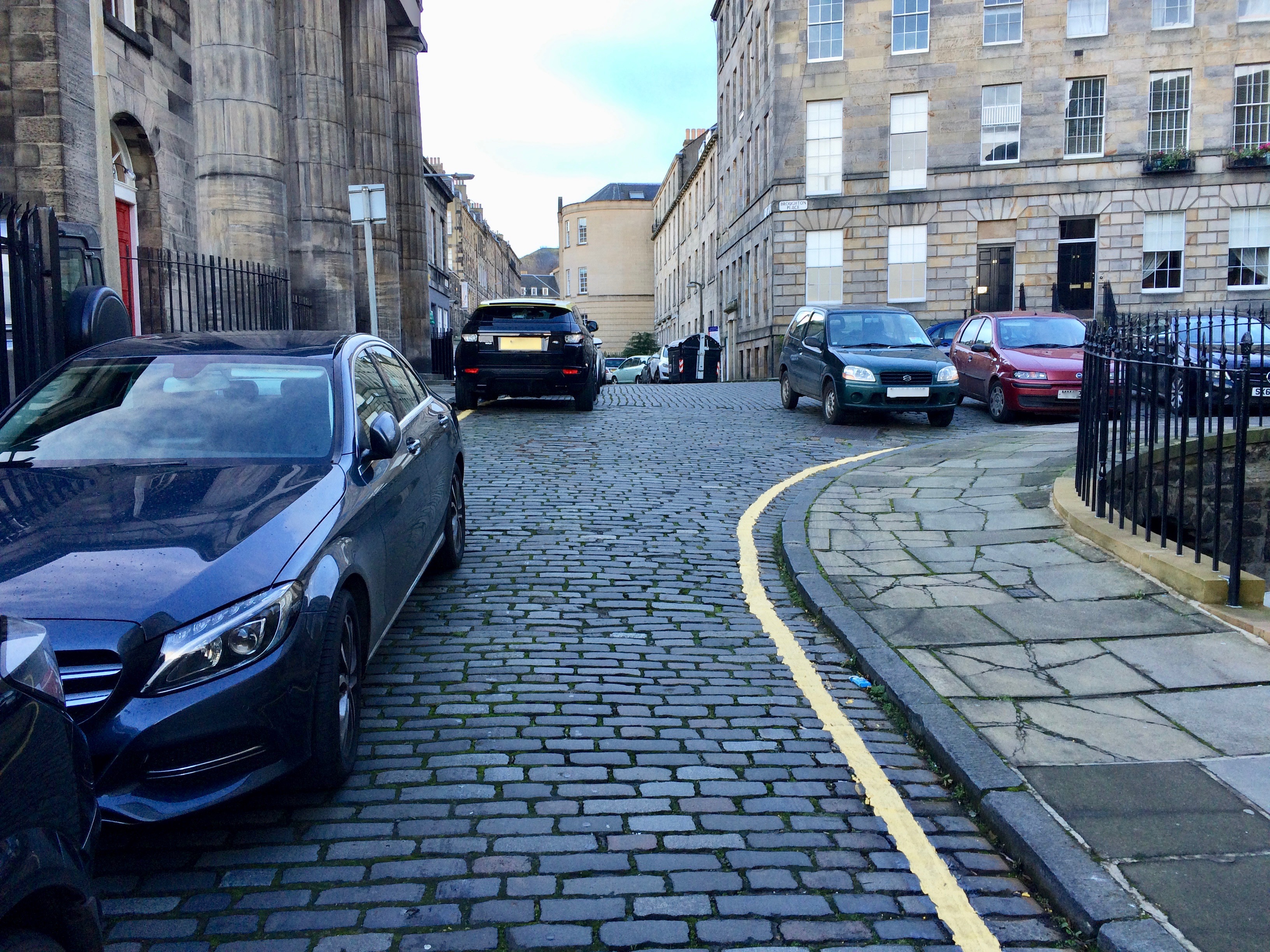 -----------