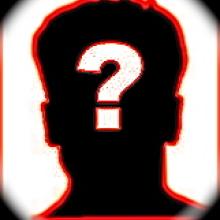 With one day to go until the General Election, information is finally emerging about the background and beliefs of Cameron MacIntyre, the low-profile Independent candidate for Edinburgh North and Leith.
An email link [www.cameronmacintyre2010.org] sent anonymously to Spurtle yesterday confirms some of what we'd already unearthed, but without verifiable confirmation from Mr MacIntyre himself we are reluctant to vouch for its authenticity.
Spurtle understands Mr Cameron was born on 21 March 1969, grew up in Balerno, and is a graduate in Political Economy from Glasgow University (1994). Spurtle has linked him to addresses in Broughton Street and Bellevue Road, but found no neighbours there who know of him. In the online 'CV', it is claimed he has lived in this constituency on and off for 16 years, and worked as a management accountant.
Companies House records outline that in May 2003 Mr MacIntyre was appointed a Director with DNS Ltd (later Secureworks U.K. Ltd), a data security firm based on Princes Street. He resigned in March 2008. Two other companies on which he served as either Secretary or Director at various points between 2007 and 2010 (See You at the JJ Limited; CJMAC Limited) did not register accounts, and were dissolved.
If the information available via the link is true, Mr MacIntyre seems to be standing on an economic reform platform. He apparently argues that the Economic System – particularly escalating world debt – is out of control, and that lessons can be learned from initiatives in Guernsey. The supposed economic problem is patiently explained at some length.
Parental guidance is advised before allowing young people to watch the attached video, which comprises a memorable combination of: personal statement; vaguely biblical, animated graphics; and perhaps ill-judged musical exhortations – directed against the System – to 'Smack my Bitch up'.
From what we can gather, Mr MacIntyre is a serious-minded, if unusual, Parliamentary candidate.