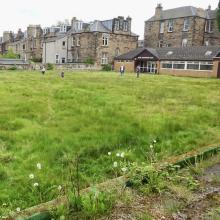 WRINGING HANDS IS NOT ENOUGH, SAY LOCALS
Feelings are running high over Lothian Buses' decision to sell off the site of the former Tramways Bowling Club.
The communication below, addressed to Council Leader and Ward 13's Councillor Adam McVey, conveys the sense of disappointment and exasperation among local residents, who had hoped Edinburgh Council would act more decisively to help them turn an underused green space into a community asset.
We reproduce the email (sent yesterday) undedited and in full. If Cllr McVey cares to copy the Spurtle in to any future correspondence, we will gladly share his response with a wider audience.
---------------
Dear Adam
It has become apparent that the Government have the capacity to designate Lothian Buses as a Relevant Authority under the 2015 Act but they are loathe, at the moment, to do so. That potential designation, even if not carried out, should put you on notice of the nature of  LB. 
It seems that LB are racing ahead with a sale of the site as I write this with over 18 competitive bids. Their behaviour, in ignoring our Asset Transfer Request and our request to allow the lease to be assigned to us as the old club wanted, has been dismissive. They knew we had the capacity to take over the site and turn it into a community garden.
It may be that due to the financial position of the Council (and LB) you will be tempted to make the excuse that alleviating short term pain is more important than inflicting a long term loss on the communities/constituencies of Leith and Leith Walk. There are now more than 600 signatures to the petition to show you how seriously local people take this issue. Most of them were gained through the petition's presence on the 'I Love Leith' Facebook page. 
There has been at least 118 years of public access to this site. You will be very aware of the scale of building going on in the whole area from Easter Road to the Water of  Leith and how claustrophobic this will make an already densely populated part of Scotland. Agreeing to this sale will fly in the face of all your green policies.
I have no doubt that the Council's financial problems are a lot larger than Lothian Buses. Lothian Buses will recover in the next year or so, yours may not. Can I suggest one possible option: You take back the bowling green into council hands from whence it came and lease it back to us for a modest amount. 
Whatever the outcome there are several questions that you (will) need to answer:
It is the case, and I quote from LB's accounts, that, "the City of Edinburgh Council is the ultimate controlling party". You cannot be impotent in this regard. Is there any good reason, why you cannot use this power? Have you taken legal advice on this?
Has the Council put pressure on LB to a. "continue to focus heavily on (their) local community and charity engagement" as quoted in their accounts?
LB's assets were last valued in December 2015. Have you checked whether this property even featured in this and, if it did, what was it valued at i.e. is LB's sale simply an opportunistic sale of an asset they never knew they owned?
Has the council made any efforts to persuade LB to engage with us?
Have you had any influence on the choice of buyer?
Why has it taken you so long to engage with us when we and Susan Rae have so frequently contacted you?
I fear that very soon there is going to be wringing of hands in the Council but little more. Do you really want to face a series of fights against the likely requests for planning permissions for residential or commercial development on a site which was designated solely for recreational use.
I urge you to put an end to this sale.
Regards
Terry Anthony
On behalf of Tramways Community Garden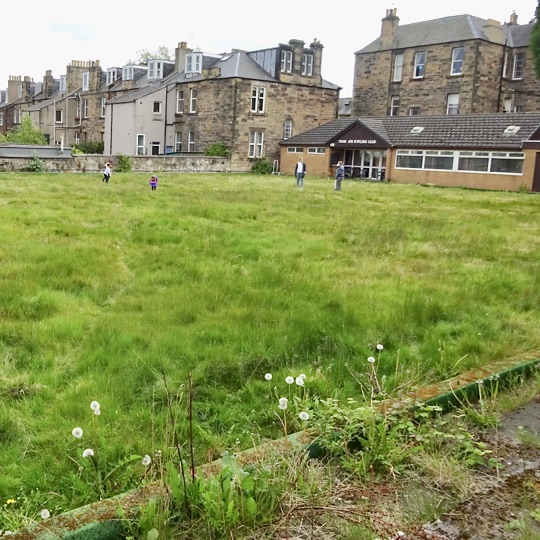 ---------
UPDATE (28.8.2020, 09:40)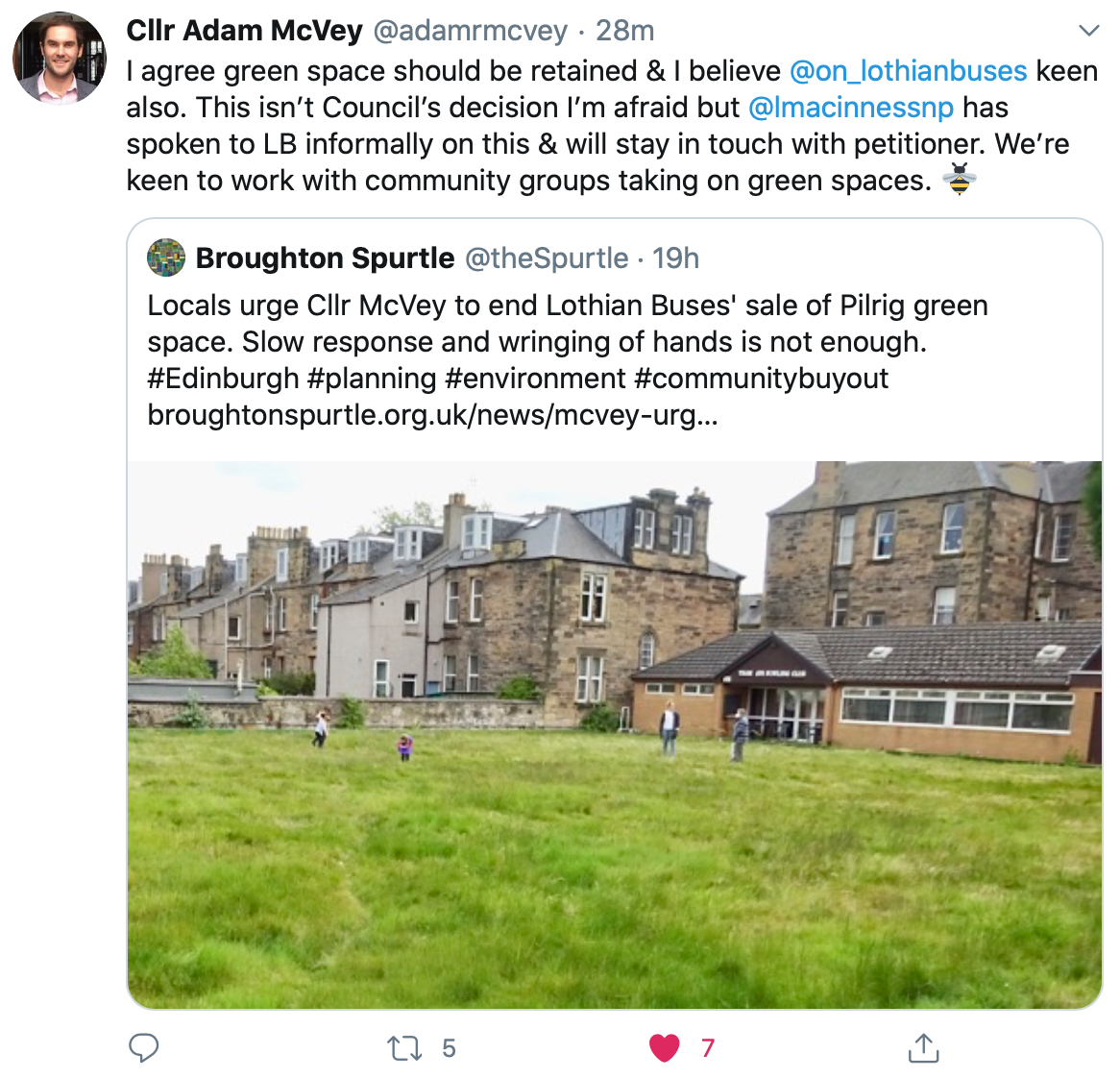 --------
--------