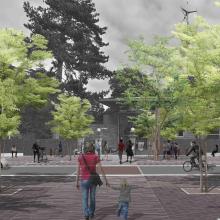 City of Edinburgh Council is to consult on ways to develop public space on Arboretum Place outside the West Gate of the Royal Botanic Garden.
The area is currently dominated by parking, with (often fast-moving) traffic dividing Inverleith Park from the John Hope Gateway.
According to a leaflet circulating today, 'The proposal is to create a space more suitable for pedestrians and cyclists, with some disabled parking remaining at the kerb.
'Working with the Royal Botanic Garden, a mix of tree species will allow people to enjoy the space and move through the area easily and safely.'
Spurtle thinks this is an overdue and wholly welcome proposal in principle, and we look forward to studying it in more detail soon. Our only quibbles so far are that the visuals available at this point appear to show a dearth of cycle parking.
Two drop-in consultation events are scheduled for Friday 31 August (2pm–6pm) and Saturday 1 September (10am–2pm) in the RBGE's Real Life Science Studio.
Alternatively, interested parties will be able to submit opinions online on the Council Consultation Hub (URL not yet available) or by mail to: Freepost-RTCHJJ-EK-TCCK, Arboretum Place-Active Travel, City of Edinburgh Council, G-4 Waverley Court, 4 East Market Street, Edinburgh EH8 8BG.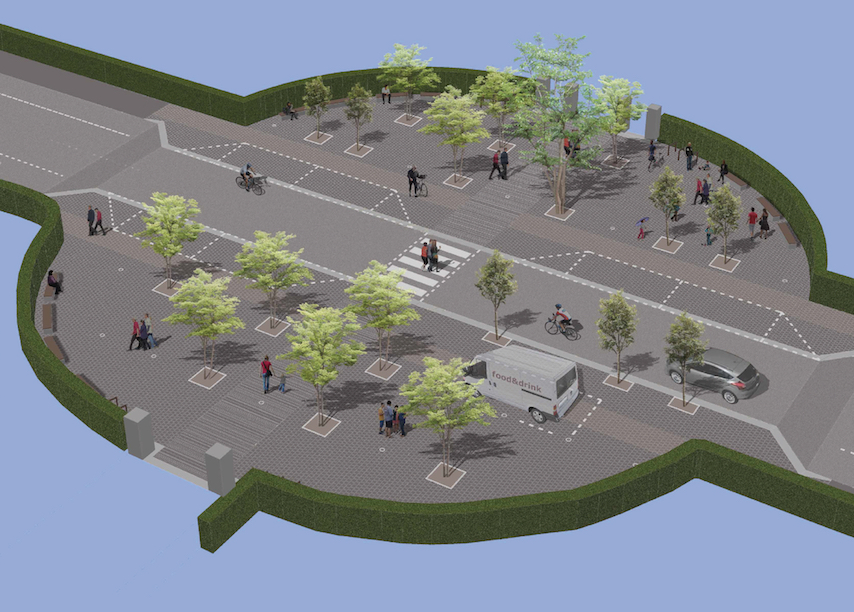 --------------