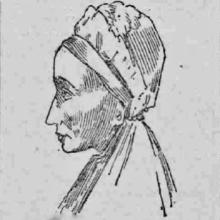 THE STOCKBRIDGE MURDER CASE
1889
Part I
News from the Mews is about to take another dark turn.
Over the next three weeks, the court journalism reproduced here will cover one of the most notorious Edinburgh murder cases of the 19th century, rendered even more shocking at the time by the perpetrator being a woman and the victims babies.
Newspapers in 1889 devoted extensive column inches to the case, which – even for devotees of today's US long journalism – would be intolerable on computer and mobile-phone screens. This compiler has therefore extracted from and subdivided articles, and will sometimes publish single stories over separate days.
What follows is no mere catalogue of horrors, although there are horrific aspects to it which many readers may find upsetting. More interesting is the uncovering of economic, ethical, and social imperatives of the day; and how the journalism itself reflected, played off, and enforced those contemporary mores.
None of the articles below was credited to a named author in the original.
Be patient. Over the next five News from the Mews posts, the events are first outlined today, then subsequently recounted in sometimes harrowing detail, before reflection. It's a difficult but worthwhile read.
––––––––––––––––––––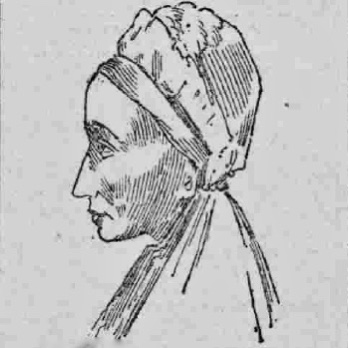 TRIAL OF JESSIE KING TO-DAY.
Jessie King was tried before the Lord Justice-Clerk Kingsburgh in the High Court of Justiciary, Edinburgh, to-day, on a charge of murder. The trial, it will be remembered, was postponed from 7th January on account of the condition of some of the witnesses.
To-day the sensation of hearing a murder trial was a strong attraction, and an hour before his Lordship sat the public portion of the court-room, including the side galleries, which are only opened on more than ordinary occasions, were crowded. A number of women were among the spectators. A large crowd in Parliament Square besieged the doors of the court, but could not be admitted.
The prosecution was conducted by the Solicitor-General (Mr Darling), Mr Graham Murray, and Mr D. Robertson, advocate-depute. King was defended by Mr Fitzroy Bell, instructed by Mr James Young, W.S., who is one of the poor's agents for the year.
His lordship was punctually at half-past ten o'clock, and after the disposal of two other cases, King was placed in the dock. She was accompanied by a female warder, who, however, left her in the charge of the police as soon as the proceedings began. Prisoner was a miserable looking creature,[1] and did not appear to take much interest in the proceedings.
A jury was soon empanelled and sworn, and the charge read over to them.
THE INDICTMENT.
The charges against the prisoner were (1) in April or May, 1888, in the house in Ann's Court, Canonmills, Edinburgh,[2] then occupied by Thomas Pearson, labourer, she strangled Alexander Gunn, aged 12 months or thereby, son of Catherine Whyte, residing at 6 Huntly Street, Canonmills, and murdered him; (2) that in September, 1888, in the house in Cheyne Street, Stockbridge, Edinburgh, then occupied by Pearson, she strangled Violet Duncan Tomlinson, aged six weeks or thereby, daughter of Alice Maria Jane Stewart Tomlinson, domestic servant, 3 Coates Place, Edinburgh, now in Edinburgh Royal Infirmary, and did by putting her hand upon her mouth suffocate and murder her; and (3) that in October or November, 1887, in the house, 21 Dalkeith Road, Edinburgh, then occupied by Pearson, she did strangle, or in some other manner, assault Walter Anderson Campbell, aged five months or thereby, son of Elisabeth Campbell, wire worker, Prestonpans, now deceased, and did murder him. At the Sheriff Court King pleaded not guilty, and was not asked to-day whether she adhered to her plea or otherwise.
PRISONER'S DECLARATION.
The first evidence led was the prisoner's declarations, which were read by Mr Veitch, the depute-clerk. In her first declaration, before Sheriff Rutherfurd, on 5th November, prisoner stated her wish not to say anything about the charges against her. In her second declaration, taken on 6th November, she said she now wished to state that on 4th April last she got an illegitimate child named Alex. Gunn from its mother. She thought the child was then 11 months and a fortnight old. The mother gave her £3 to adopt it.[3]
Thomas Pearson, with whom she lived, was unwilling that she should take the child, because they had nothing to keep it with, but when she told him she had got £3 for it, he agreed that she should keep it for three or four weeks. She got the child in May. Thomas Pearson was very fond of it. By the end of May they found that they were unable to support it, and she tried to get it taken into several Homes for Children, and among others, Miss Stirling's Home, but Miss Stirling always refused because, she said, the child was illegitimate.
At last, one Monday, after she had unsuccessfully tried to get the child into a Home, she got very much the worse for drink, and she told Thomas Pearson that she was going to take the child to Miss Stirling's home and that it would be after eight o'clock before she would return. Pearson went out, and did not come back till after ten o'clock. While he was away she strangled the child. She did this because she had no other means of supporting it. After it was dead she wrapped it in a cloak, and placed it in a cupboard. It lay there for about three days, when they removed from Canonmills to Stockbridge.
She placed the body in a closet or cellar at Stockbridge, where it remained until about a fortnight before. She took Pearson's waterproof coat to wrap the body in, in order to keep the smell from coming out. Pearson asked about his coat, and she said that it had got spoiled with green mould, and that she had thrown it out. He said that was a pity. Pearson did not know about the death of the child. One day as they were passing Miss Stirling's Home, Pearson wanted to buy a toy for it, but she put him off by telling him that men were not allowed into the home. About a fortnight before that she placed the body of the child in a piece of ground on Cheyne Street.
Regarding the child Tomlinson, prisoner said she got £2 to adopt it, and that Pearson knew nothing about it.[4] After getting the child she brought it home, and gave it some whisky to keep it quiet. The whisky was stronger than she thought, and took away its breath, and while it lay gasping she put her hand upon its mouth and choked it. (Mr Veitch's voice at this passage almost failed him with emotion.) After the child was dead she put the body into the cellar she had already mentioned, and it lay there till it was found by the police. She had tied a cloth over its mouth after it was dead, for fear it might come to life after she was out, and make a noise.
In her third declaration, on 28th November, prisoner, on being shown a letter dated 21 Dalkeith Road, said she did not wish to say anything then with reference to the letter, or to the charge against her of having, on 5th November, 1887, in the house at 24 Dalkeith Road, strangled an infant child named Walter Campbell Anderson or Walter Anderson Campbell Anderson, son of Elizabeth Campbell, wireworker, Prestonpans.[5]
Edinburgh Evening News, 18 February 1889
[The image of Jessie King appears online appended to an unsourced newspaper article of 11 March. See below.]
[1] As Spurtle contributor DM observes in unpublished scholarship elsewhere, this is the first of many instances where newspaper coverage of Jessie King described her in non-human terms. 
[2] Ann's Court was tucked away behind the old Canon Mills (see Ordnance Survey 1876–77 here). It has appeared before in News from the Mews 17 and 21.
[3] About £246 today, or 9 days' wages for a skilled tradesman in 1888.
[4] About £164 today, or 6 days' wages for a skilled tradesman in 1888.
[5] This a short extract from a much longer account of the trial, after which Jessie King or Kean was found guilty of murdering Gunn and Tomlinson. The charge of murdering Campbell was withdrawn during the trial. To King's surprise and dismay, she was sentenced to death. A longer account will follow here over the next few days.
*****
LETTERS TO THE EDITOR.
A Reprieve for Jessie King.
"Compassion" writes: Could not some of our Christian ladies feel it in their hearts to try and promote a petition in favour of a reprieve for that poor creature Jessie King.
God knows, it is a pity to see one of our fellow creatures [is] placed in such an awful position. "Humanity" thinks it would be a disgrace to the law and the scaffold to hang her, and I think not only that, but a disgrace to this great city of Christianity.
It is not that long since that a man got only ten years for a most brutal murder in this same city.
Edinburgh Evening News, 21 February 1889
*****
THE CASE OF JESSIE KING.
A New Development.
At the eleventh hour, the efforts to secure a respite for Jessie King, the Edinburgh baby-farmer, have been redoubled, and an entirely new plea in favour of that woman has been promulgated.
The petition from residents in Stockbridge, bearing 1600 odd signatures, was last night despatched to London by Mr J. Tod Thyne, who has all along been its principal promoter.
Besides the mitigating circumstance, specified in the petition, and which have already been mentioned, it seems that now the woman's sympathisers allege that she was influenced in making a confession of the crimes by the representation that she would in all probability get off with eighteen months' imprisonment. This is, however, to an extent disproved by the fact that the convict immediately on being taken to the police office, made a confession before seeing any agent or friend, and immediately after her arrest.
There is, notwithstanding, it is stated, sufficient grounds for saying that certain things which occurred called from Sheriff Rutherfurd, when Jessie King brought up to make her second declaration, a strong statement with reference to the case, and what had transpired since she emitted her first declaration. These matters are being brought under the notice of the Secretary for Scotland, and the aid of the members of Parliament for the city has also been solicited with a view to getting a revision of the evidence.
It will also be urged on the woman's behalf that while in Glasgow she was frequently seized with melancholia, and it asserted that while confined in the Edinburgh Maternity Hospital[6] she had several fits of hysteria. These statements are brought out with a view to proving that the convict is of weak intellect.
An Edinburgh gentleman has communicated with the Earl of Hopetoun, whom be asks to use his influence with the Marquis of Lothian. It anticipated that a reply to all these correspondents will be received tomorrow at the latest. Yesterday King was visited by Archbishop Smith.
The Attitude of the Jury.
Up till now the jury have not been communicated with, but it would appear that an appeal to them would be useless. In their opinion the case was clearly proved apart from the confession of the prisoner. What led them to this view was that first one child was killed, and then the murderess looked out for another victim. They were impressed with the belief that a trade was being carried on in the same line. They considered it out of the question that any person should expect a poor woman to take charge of, and bring up a child for £2 or £3. According to some of the jury, if Jessie King be not executed, capital punishment might be abolished.
Edinburgh Evening News, 7 March 1889
[6] The Royal Maternity Hospital was situated in Chapel House on Chapel St.
*****
THE CONDEMNED WOMAN
JESSIE KING.
NO REPRIEVE.
Yesterday the following letter was received in Edinburgh regarding the convict Jessie King:—
"Office of the Secretary for Scotland,
"Whitehall, 9th March, 1889.
"Sir,—I am directed by the Marquis of Lothian to inform you that, after the most minute inquiry and careful consideration of all the facts and allegations brought to his knowledge by yourself and others on behalf of Jessie King, now under sentence of death in Edinburgh, his Lordship is unable to recommend the Queen to commute the sentence.—I am, sir, your most obedient servant,
(Signed) "R. W. COCHRAN-PATRICK.
"J. Todd Thyne, Esq."[7]
The execution takes place this morning at eight o'clock in the Calton Jail.
The convict was on Saturday afternoon visited by two ladies who were former mistresses. The woman expressed herself as much gratified at the visit, and, in answer to the question as to whether she was prepared to meet her God, she answered in the affirmative, and remarked that she was quite ready.[8]
Unsourced newspaper report, 11 March 1889.
[7] The letter was addressed to J. Todd Thyne, the principal promoter of the petition for reprieve.
[8] In her final days, King's apparent return to the Catholic Church and reconciliation with God would feature prominently in Press coverage. 
*****
EXECUTION
OF
JESSIE KEAN,
THE
STOCKBRIDGE MURDERESS.
This morning Jessie King, or Kean, the notorious baby farmer and murderess, paid the penalty of her crimes at the hand of the hangman in the Prison of Edinburgh.
Since the date of the sentence on 18th February, comparatively little interest has been taken in the case by the public, the feeling being general that so long as the law of capital punishment existed, the present was just the description of case that ought to come within its scope.
The circumstances surrounding the crimes were so revolting, and the fact that the murders had extended over a period of time and were committed deliberately by a woman on infants and for the purposes of gain, was such an outrage to the feelings of the general community, that most people would not have been satisfied with anything else than the infliction of the extreme penalty of the law.[9]
Especially was this feeling prevalent among the women of the city, whose indignation at the crimes was very pronounced—one woman going so far in her expressions of loathing as to say that she would "rather pull the rope" herself than hear of the sentence being commuted.
Edinburgh Evening News, 11 March 1888
[9] This assertion ignores the letter to the Evening News of 21 February and the paper' s own report on 7 March (see above). Enlisting the supposedly unanimous and unambiguous revulsion of women for King's 'unwomanly' crime was another familiar trope of contemporary newspaper coverage. Any 'mitigating circumstances' received scant if any attention in print. In fact, unease at condemning a woman to death was evident in court at the time of her sentencing, and doubts about the morality of capital punishment would even appear at the end of this article. The paper may have been trying to have its cake and eat it by appearing to support both sides of the argument, or the very long article may have been the work of more than one author working independently.
*****
News from the Mews will resume on Thursday.