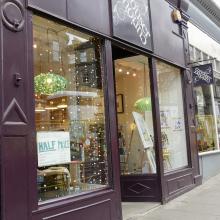 CURIOUSER & CURIOUSER
Meet Laura Clifford and Ian Staples, the partners behind Curiouser & Curiouser at 93 Broughton Street.
The two began trading here in October 2010, with Laura curating the shop's unique selection of books, cards, 'quirky homeware', artworks, frames, stationery, and other uncategorisable curiosities.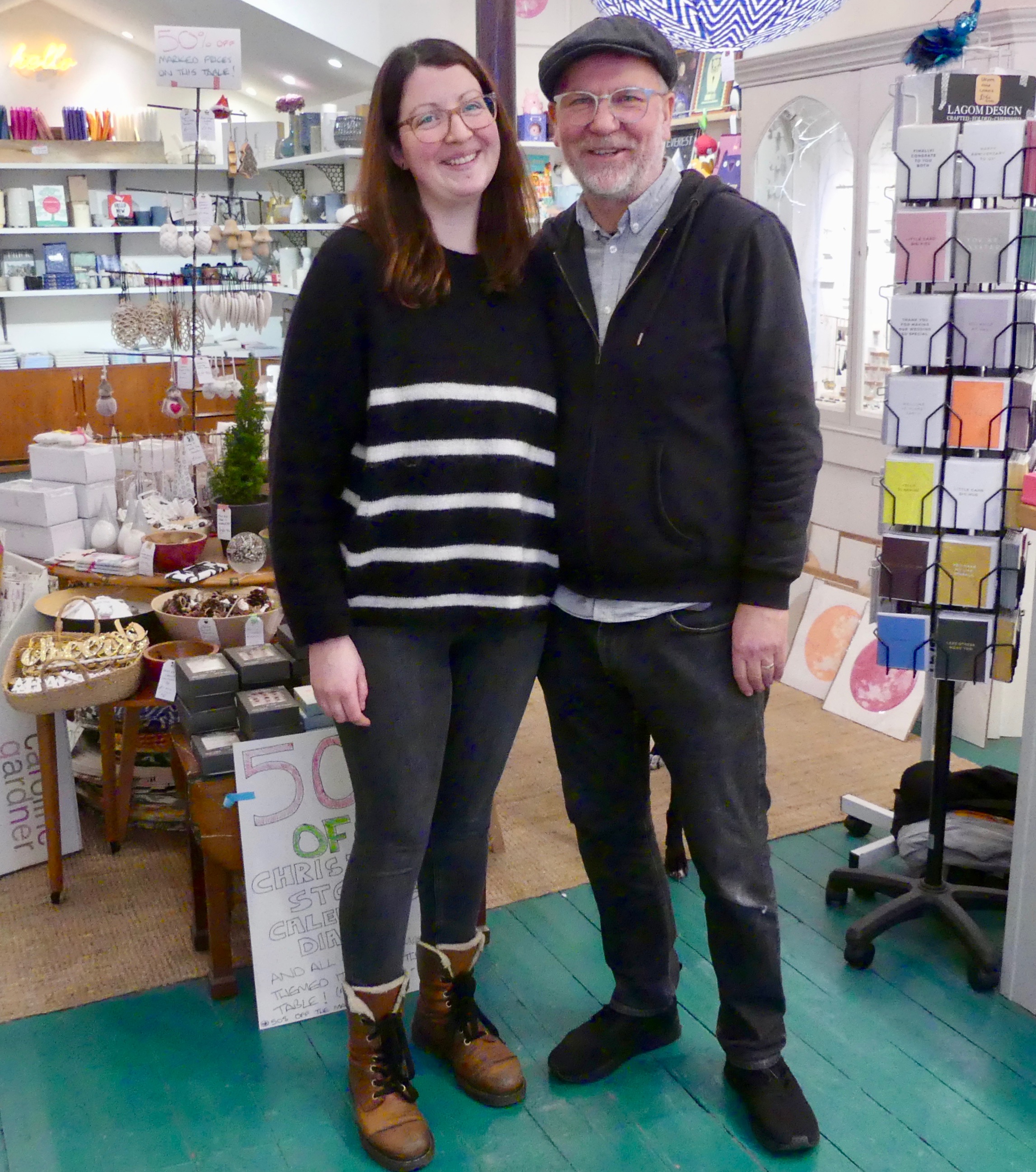 About half the stock originates in the UK, half in Scandinavia, and it changes frequently to maintain interest for local regulars on the lookout for something new.
Most of the prints are by Edinburgh artists, with Emily Mackenzie's '50 Shades of Scotland' proving a runaway bestseller at the moment.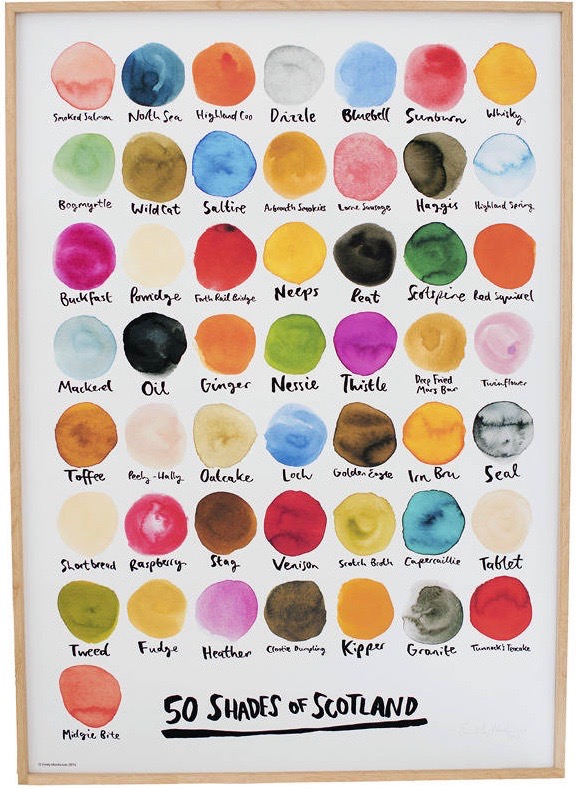 Laura's retail career began at the Henderson Art Shop and then Peckham's in Stockbridge, but before that she'd worked in just about every conceivable role in bars and hotels across the Borders and Fife. Ian's career stretches into the mists of time, but latterly he was a training manager for the National Health Service, teaching doctors how to appraise their peers.
The business has thrived in recent years, with the couple opening a second shop on Bruntsfield Place in 2015 and now employing a team of nine. However, the real brains behind the operation is clearly Benny, who manages to get fed and petted whilst doing no work beyond supervising kneecaps from behind the counter.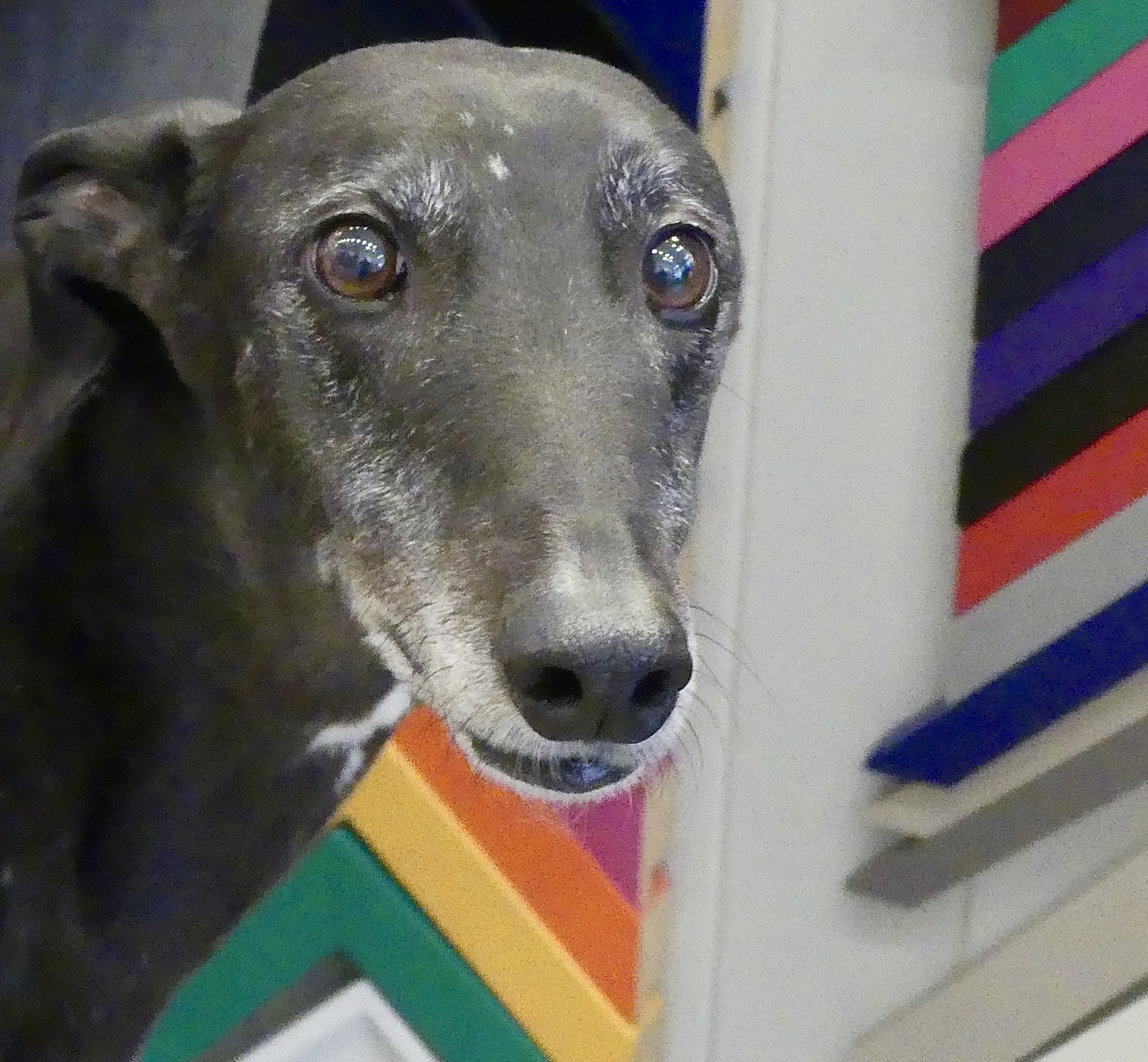 So what's the best thing about working at Curiouser and Curiouser? 'Actually, it's the people,' Laura and Ian agree. 'We're lucky to have really friendly contacts with suppliers and customers, and because we live locally we've got to know many of them really well.'
Curiouser and Curiouser are just one of the many brilliant Broughton Street independents we'll be profiling in the weeks to come. Never mind the roadworks, get out there and say hello.