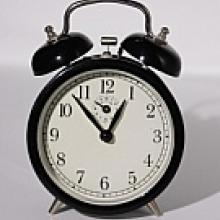 The problem
As reported in Issue 178, Edinburgh schools face potentially dire consequences if the Council's budget proposals are approved on 11 February.
In addition to the 1.5% 'efficiency savings' already in place, CEC proposes cuttiing school budgets by 2.5% in each of the next 3 years. 'Backdoor cuts' have already been made by transferring extra costs to schools (exam fees, maternity-leave pay, refuse, water) without making extra money available.
These proposals could spell disaster for many schools whose budgets are already under strain, particularly as they roll out the new Curriculum for Excellence. New textbooks and stationery, trips and out-of-school activities would be reduced as a result. Staff would be axed. Edinburgh Headteachers say around 75 full-time teaching jobs would go, resulting in bigger classes and less choice of subjects.
Parent Councils from across the city have now compiled a document outlining how the latest cuts would affect their individual schools. You can read it by clicking on the first pdf at the bottom of this page.
What can be done?
If you oppose these measures, the best course of action is to write/email to (or visit the surgeries of) as many of your political representatives as possible. Spurtle recommends starting with SNP and Lib-Dem councillors, as these are the people with the greatest power to reject or modify the plans. Contact details and surgery times are available via our DIRECTORY page ('Politicians').
Ideas for points to include in your letter appear in the second pdf at the bottom of this page. For local facts and figures, consult the letter to Councillors from Gordon Chrumka, Chair of the Broughton Primary School Parent Council (third pdf). If emailing, include your postal address so that politicians can tell you're serious and are one of their constituents.
You can also sign an online petition at: www.ipetitions.com
Or join the Facebook page at: www.facebook.com
Take action as soon as possible to influence councillors' discussions with each other in advance of the Budget meeting. If possible, time your letters to arrive before the end of January.
Will it work?
Edinburgh faces severe financial challenges at the moment. Belt-tightening all round is inevitable. But there now seems a real danger that state education in the capital could be ruined by further rounds of disproportionate and ill-considered cuts. If enough people express their concerns quickly enough, this danger can be averted.
Politicians – particularly when approaching elections – respond to public pressure. Cuts were prevented last year – they can be stopped again.
[Image courtesy of Graeme Weatherston (www.freeimages.co.uk)]