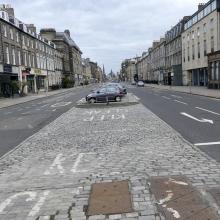 George Street was quiet yesterday afternoon. Eerily quiet, even for a Sunday.
There was only the occasional car. Otherwise the city-centre soundscape consisted mostly of crows rattling from rooftops, the occasional chimes of St Andrew's and St George's, and other people's conversations clearly audible across four empty traffic lanes and a central reservation.
As planners consult the public this week on ambitious new proposals for a street that has been called the architectural jewel in Edinburgh's crown, Spurtle took a walk to assess its current challenges. We found what we expected: an ugly guddle of posts and bins and planters and utility boxes of various kinds.
But what we hadn't bargained for was the glut of estate agents' signs advertising retail and office spaces to let or for sale.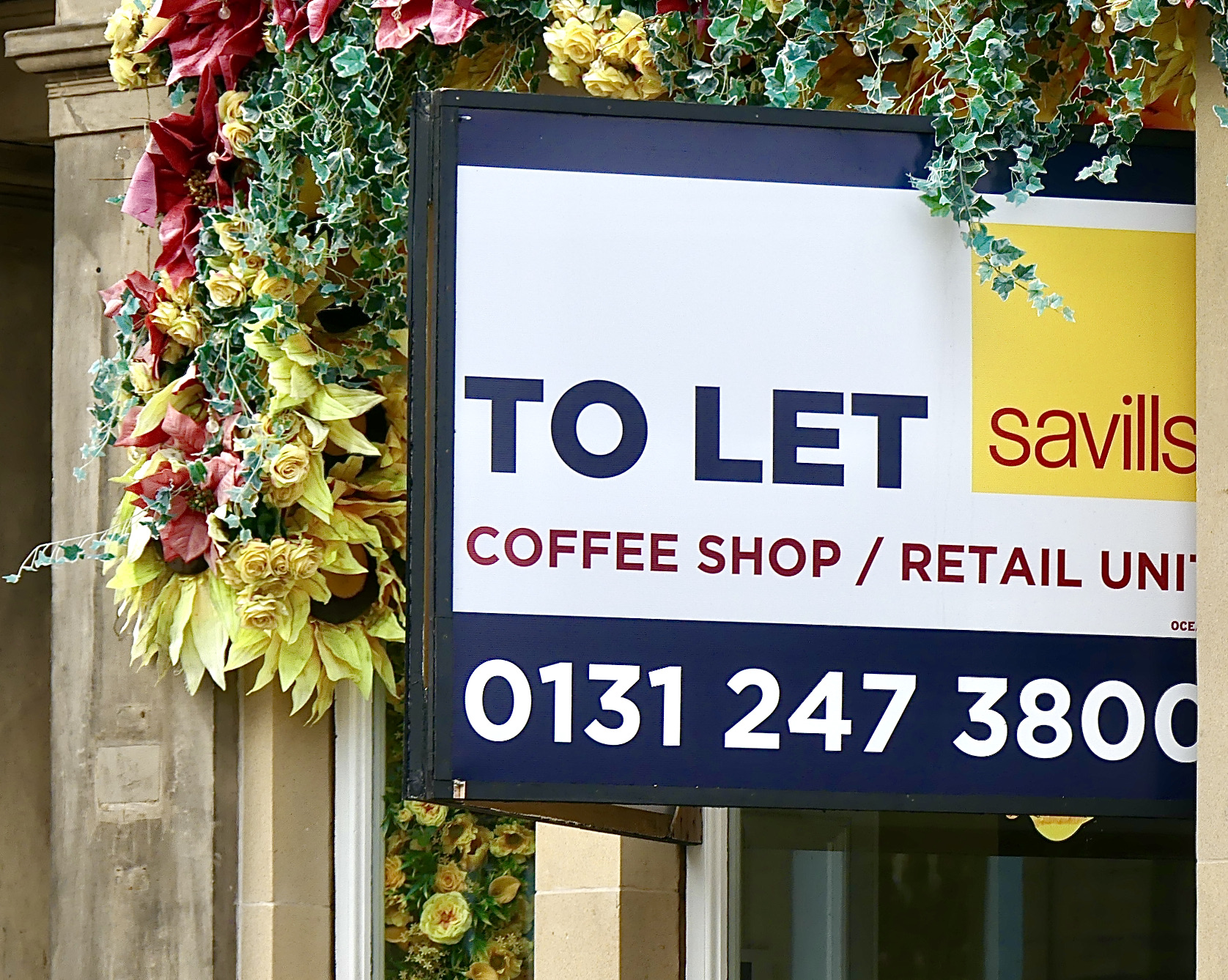 Later, an hour's rummaging on the Internet threw up many more. We're now aware of 31 addresses currently on the market. There are certainly others.
By our calculation, well in excess of 171,404 sq.ft (15,923 sq.m) on George Street currently lack a commercial occupant. That's about 4 acres, or 3 football pitches in decimal. Doing nothing. Gathering dust.
George Street may look like it's hibernating through the pandemic and is ready to spring post-pandemic. However, in reality, it seems to be in danger of rotting from the inside. And the new St James Quarter hasn't even opened yet.
Below, we list some of what's currently on the market. Where photos of shops and restaurants are not available, we give the name of the last known street-level occupier.
1.) THE CAPITAL BUILDING, 12–13 St ANDREW SQUARE
Good-quality open-plan office suite (1,002 sq.ft), available from October 2020.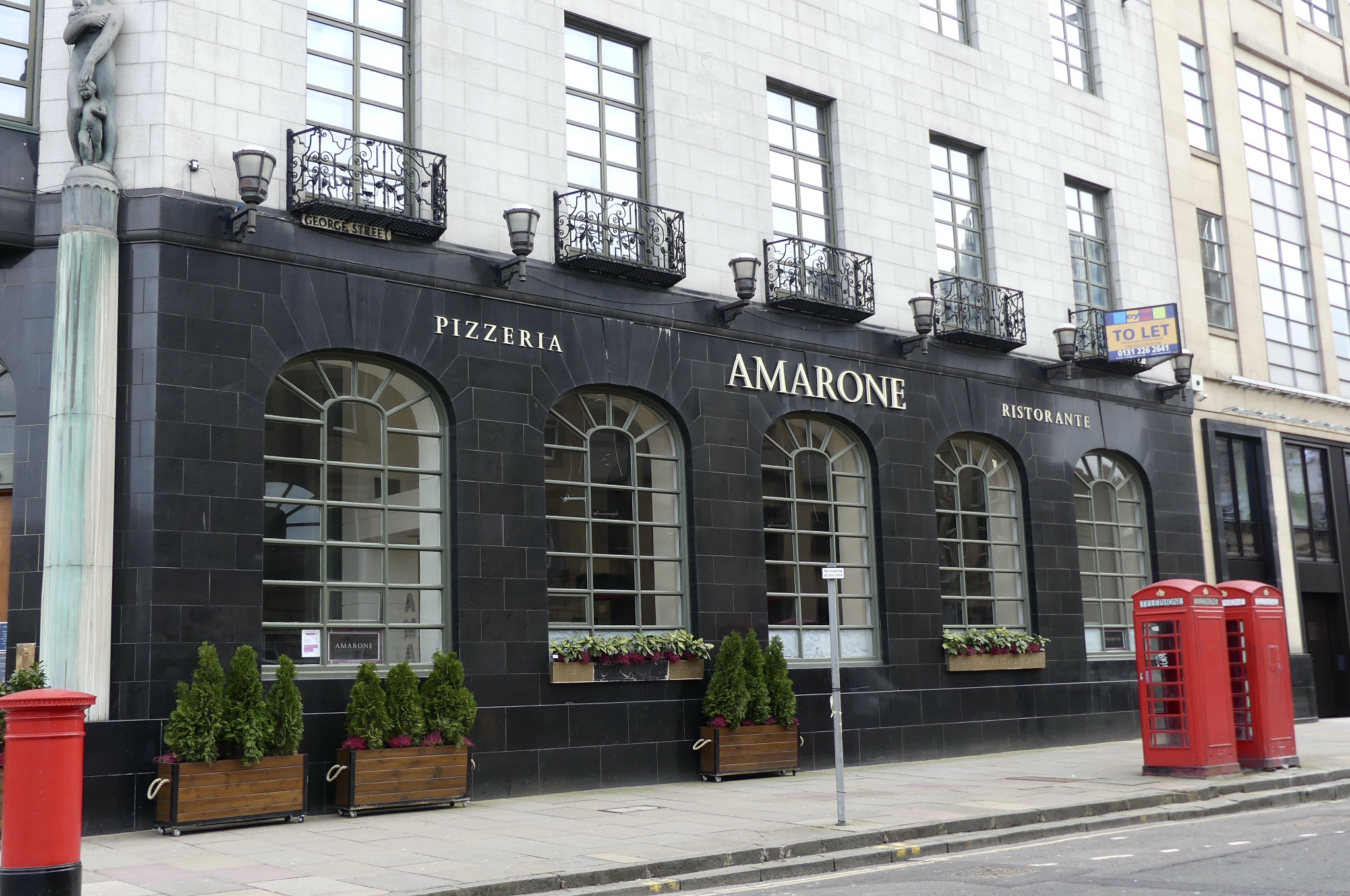 2.) 10 GEORGE STREET
69,500 sq.ft of exemplary offices on 6 floors, suites from 8,100 sq.ft, 12 car parking spaces, 80 bike racks.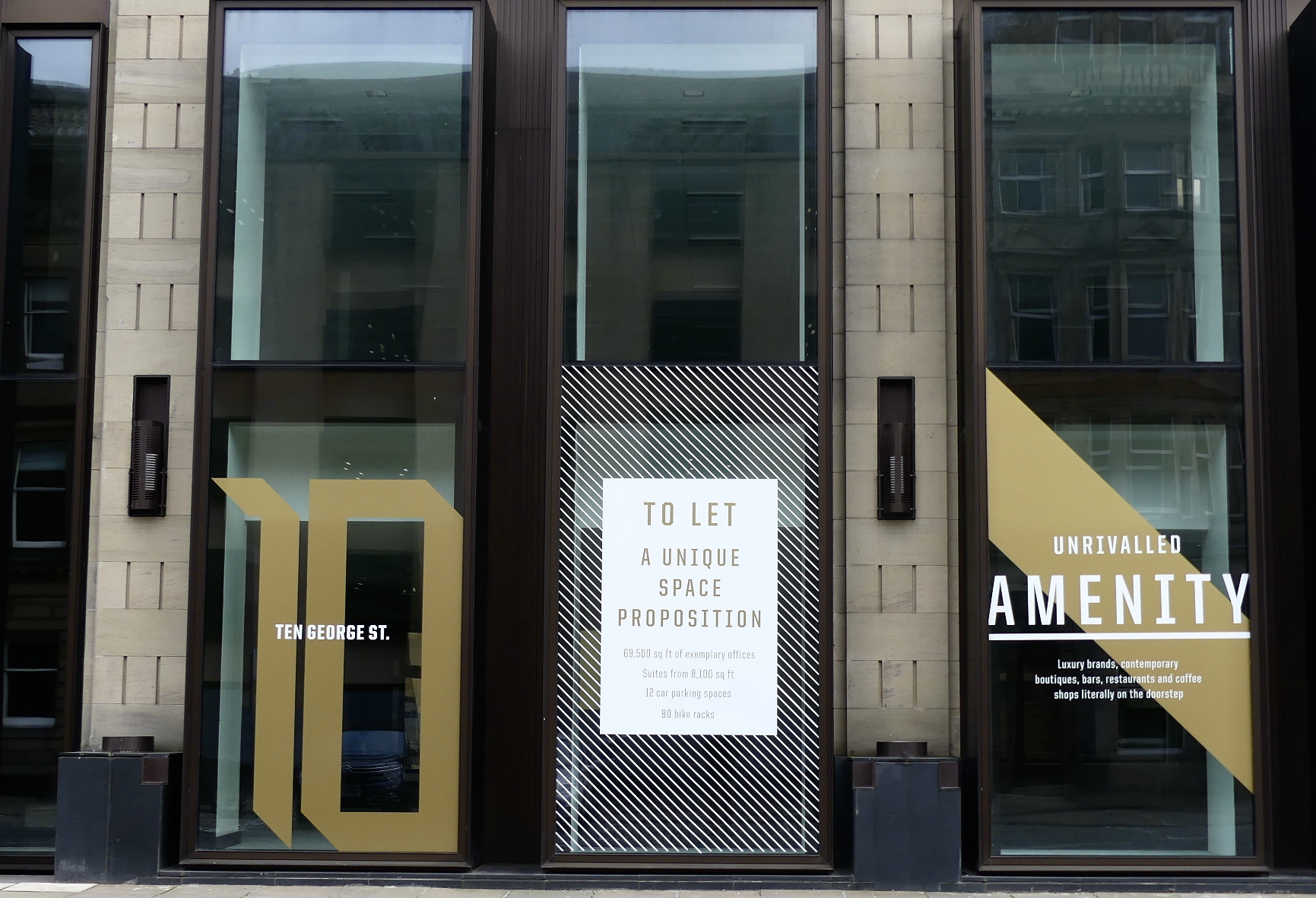 3.) 18–20 GEORGE STREET
Offices, 1,592–3,341 sq.ft
4.) 27 GEORGE STREET
Third-floor open-plan office suite, 1,014 sq.ft, lift access, newly decorated, views.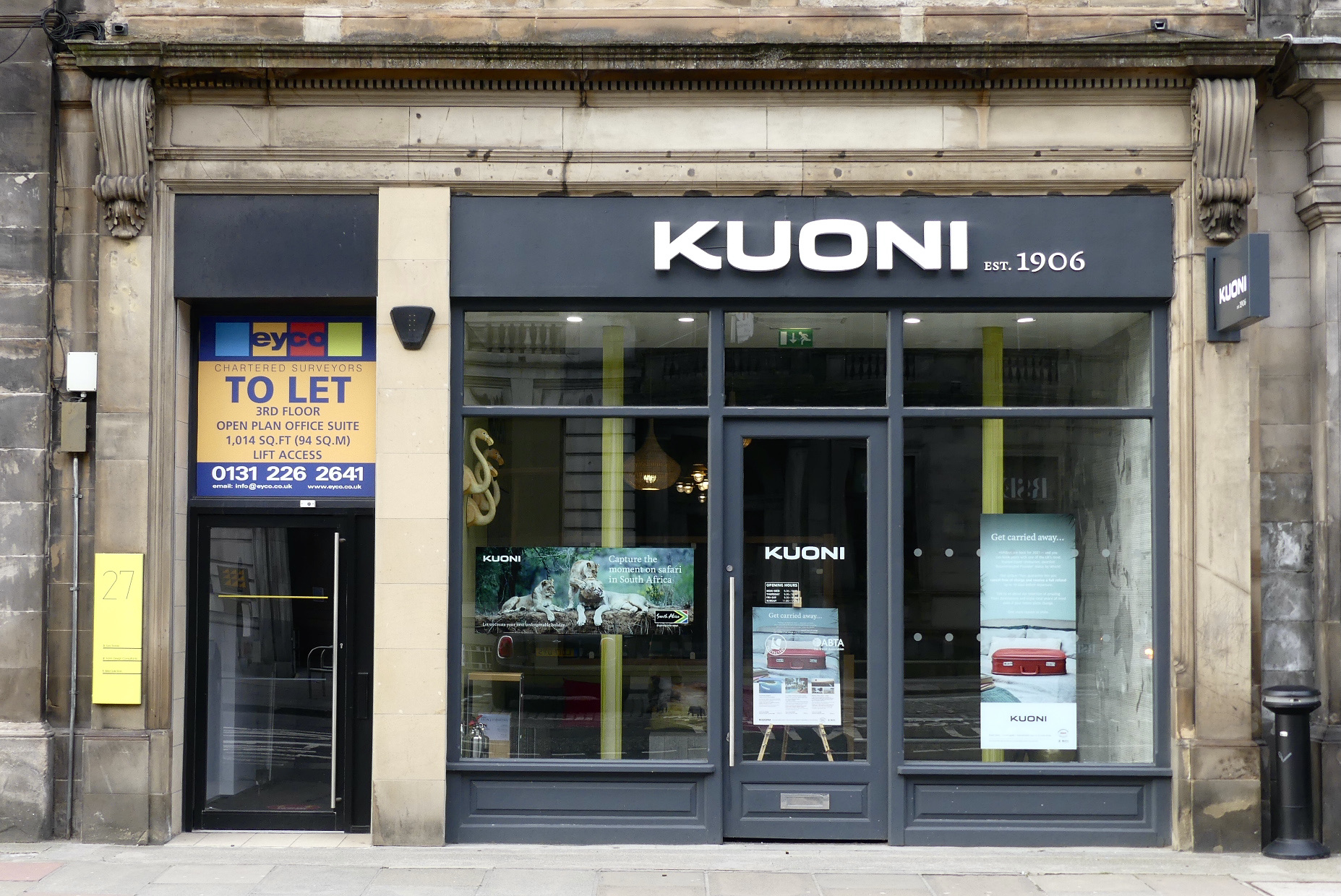 5.) 30–32 GEORGE STREET
Offices, 905–48 sq.ft
6.) 32 GEORGE STREET
Prime retail unit, 1,846 sq.ft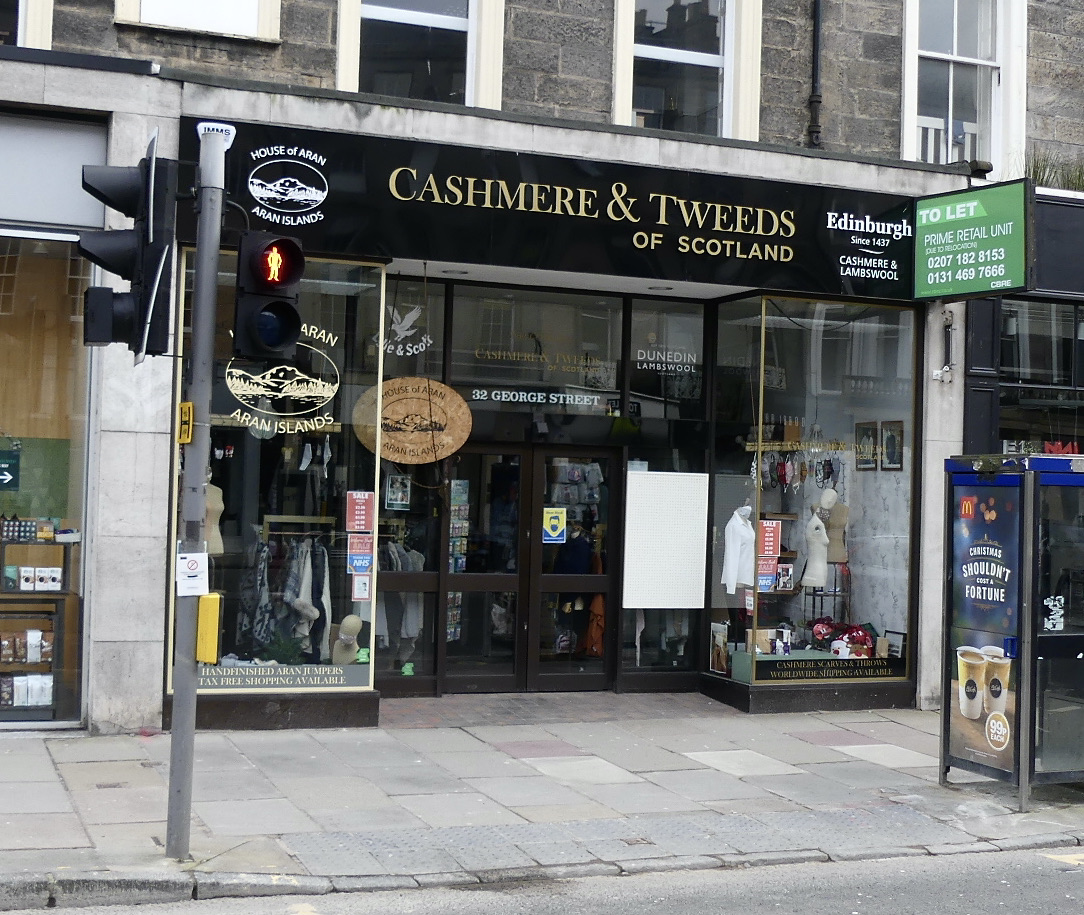 7.) 34–8 GEORGE STREET
Retail, 1,173 sq.ft, Timberland, Centro
8.) 35A–37B GEORGE STREET
Retail, 979 sq.ft, Brian Drumm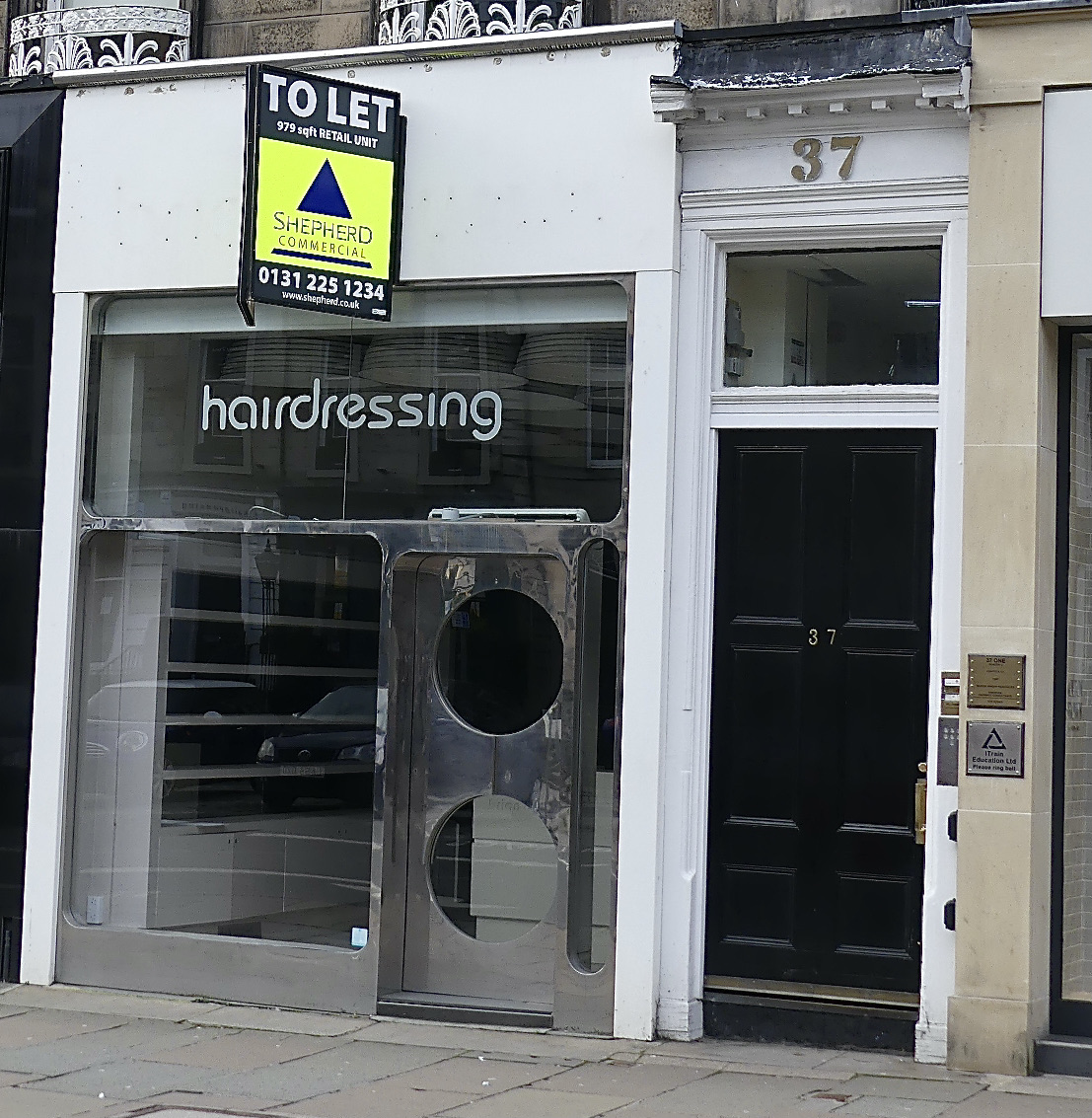 8.) 36 GEORGE STREET
First-floor, refurbished offices, 756 sq.ft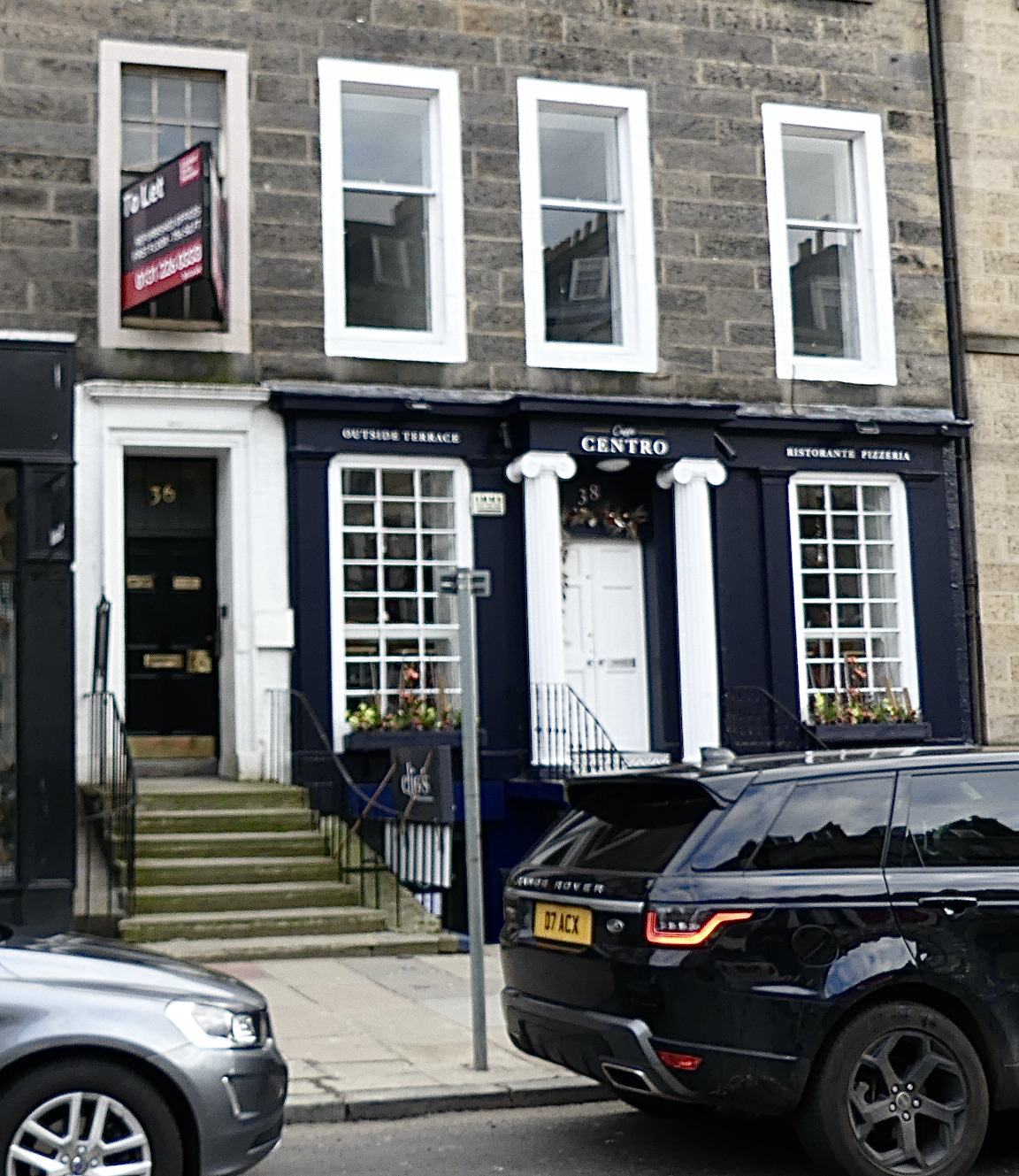 9.) HOBART HOUSE, 80 HANOVER STREET
Refurbished office suites, 11,000 sq.ft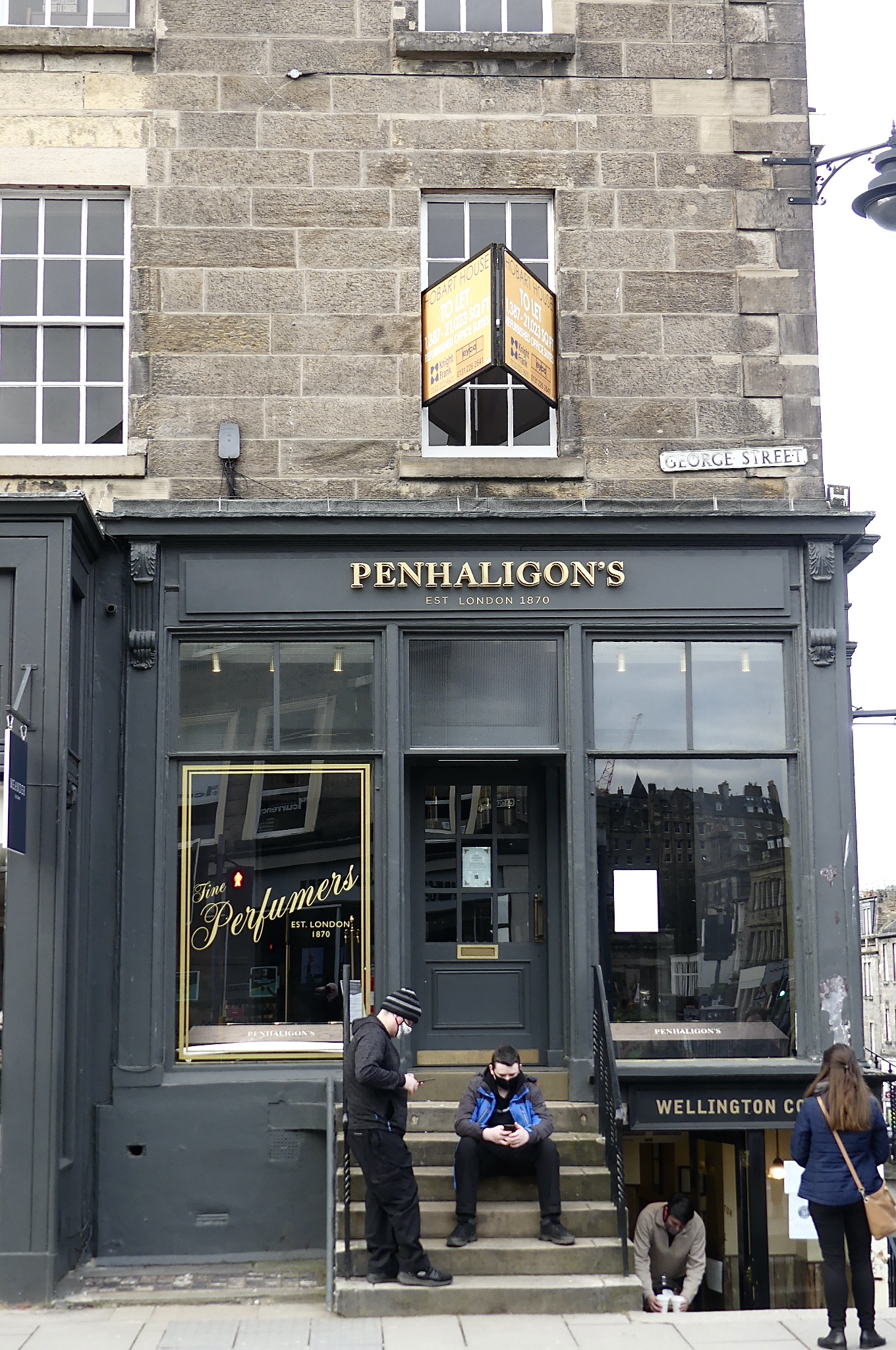 10.) 39–41 GEORGE STREET
Retail unit, 979 sq.ft; Offices, 2,628–6,149 sq.ft, Anthropologie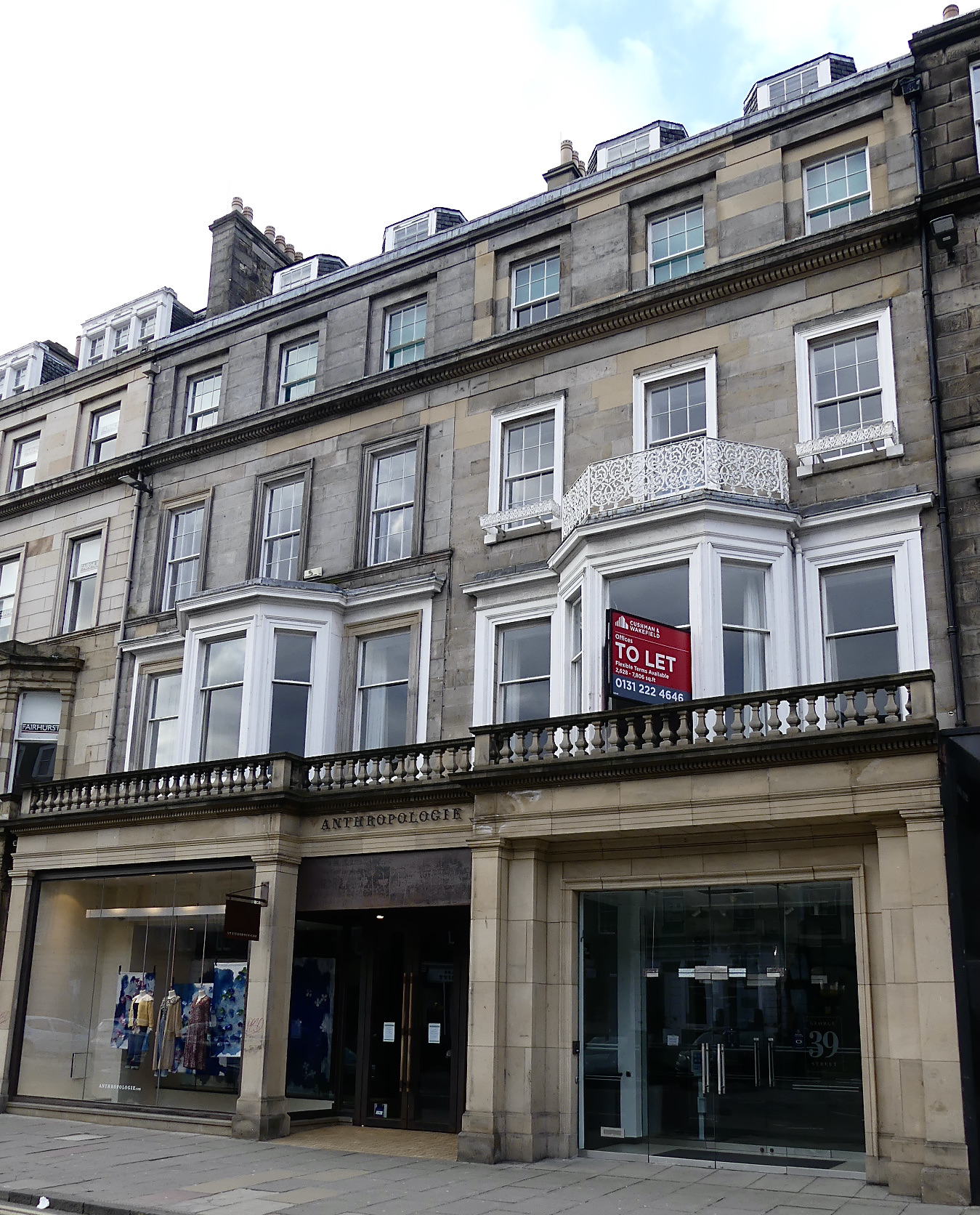 11.) 43 GEORGE STREET
Offices, 2,628–7,805 sq.ft; retail, 2,469 sq.ft, Aspinal of London
12.) 48 GEORGE STREET
Retail, 2,753 sq.ft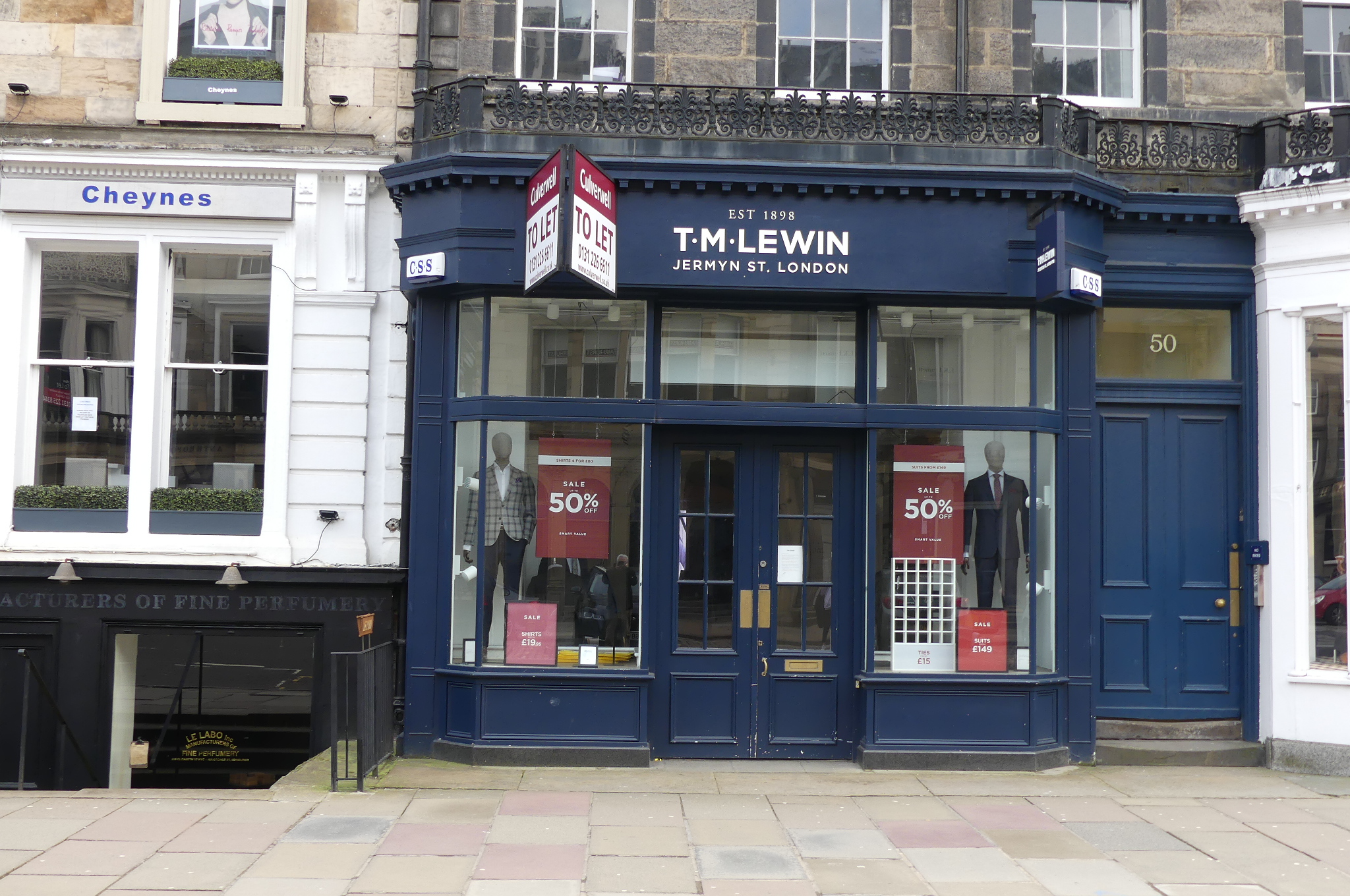 13.) 49 GEORGE STREET
Retail, 7,352 sq.ft, Jigsaw
14.) 51 GEORGE STREET
Prime ground-floor retail, 7,051 sq.ft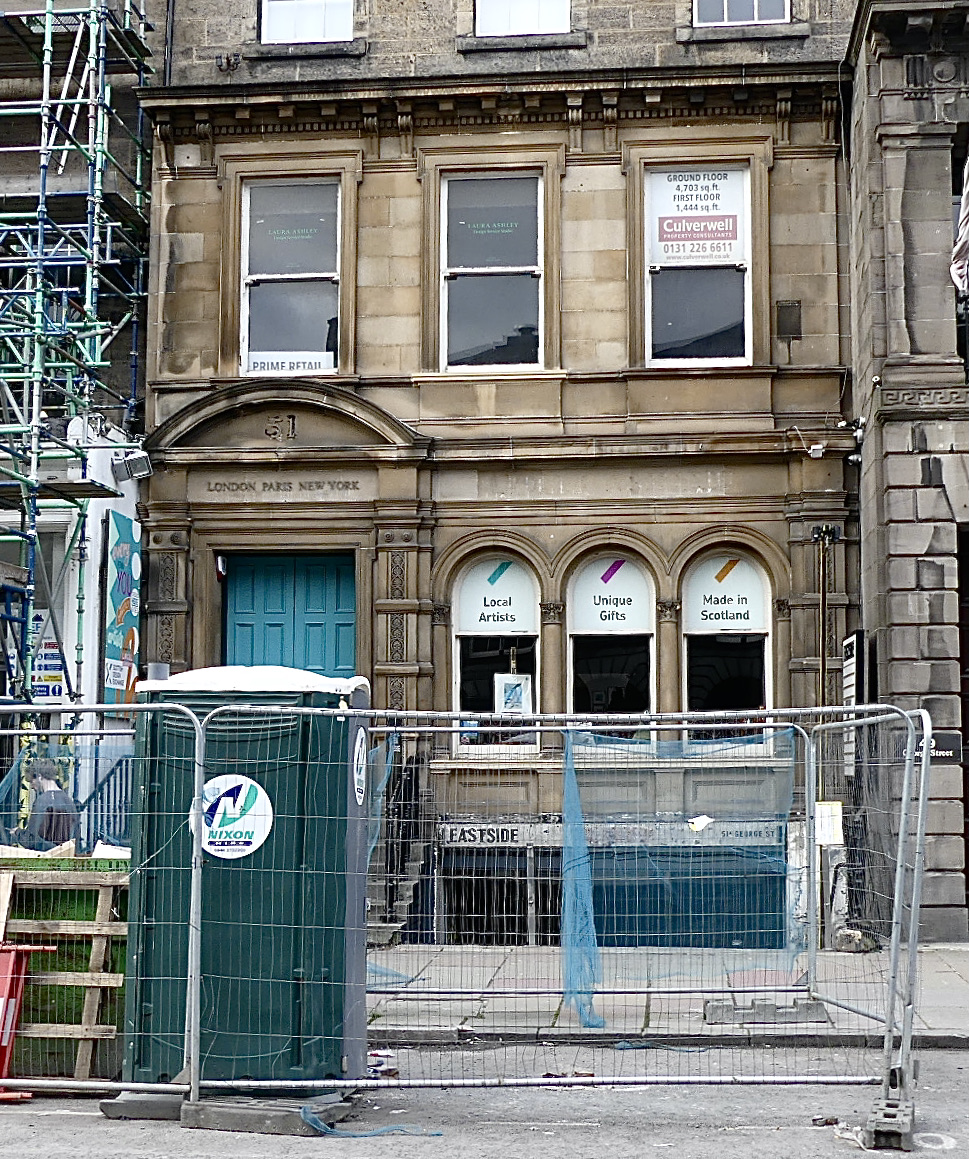 15.) 53–5 GEORGE STREET
Office, 598 sq.ft
16.) 56–60A GEORGE STREET
Office, 1,378 sq.ft; retail 1,395 sq.ft, Finisterre
17.) 63 GEORGE STREET
Retail, lease available, 814 sq.ft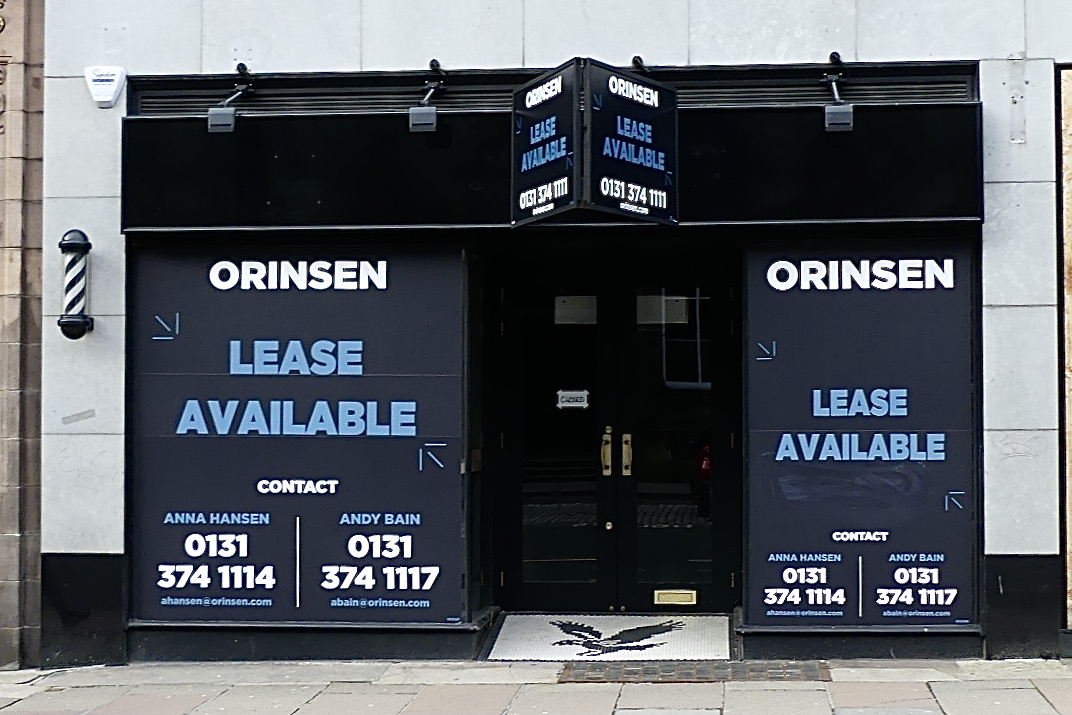 18.) 71 GEORGE STREET
Retail space, ground and basement levels, 3,929 sq.ft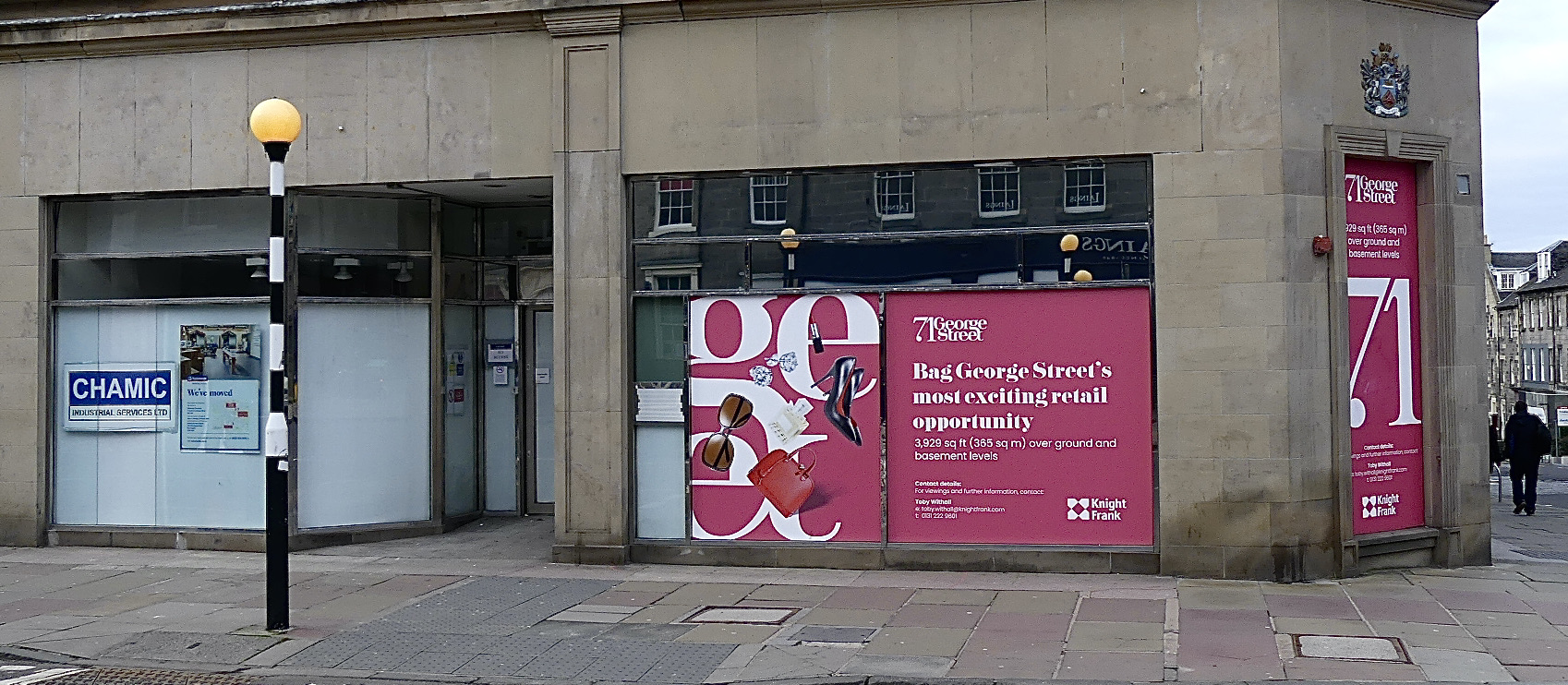 19.) 76 GEORGE STREET
Office, 1,968 sq.ft
20.) 86 GEORGE STREET
Refurbished offices, 2nd and 3rd floors, 1,318–2,972 sq.ft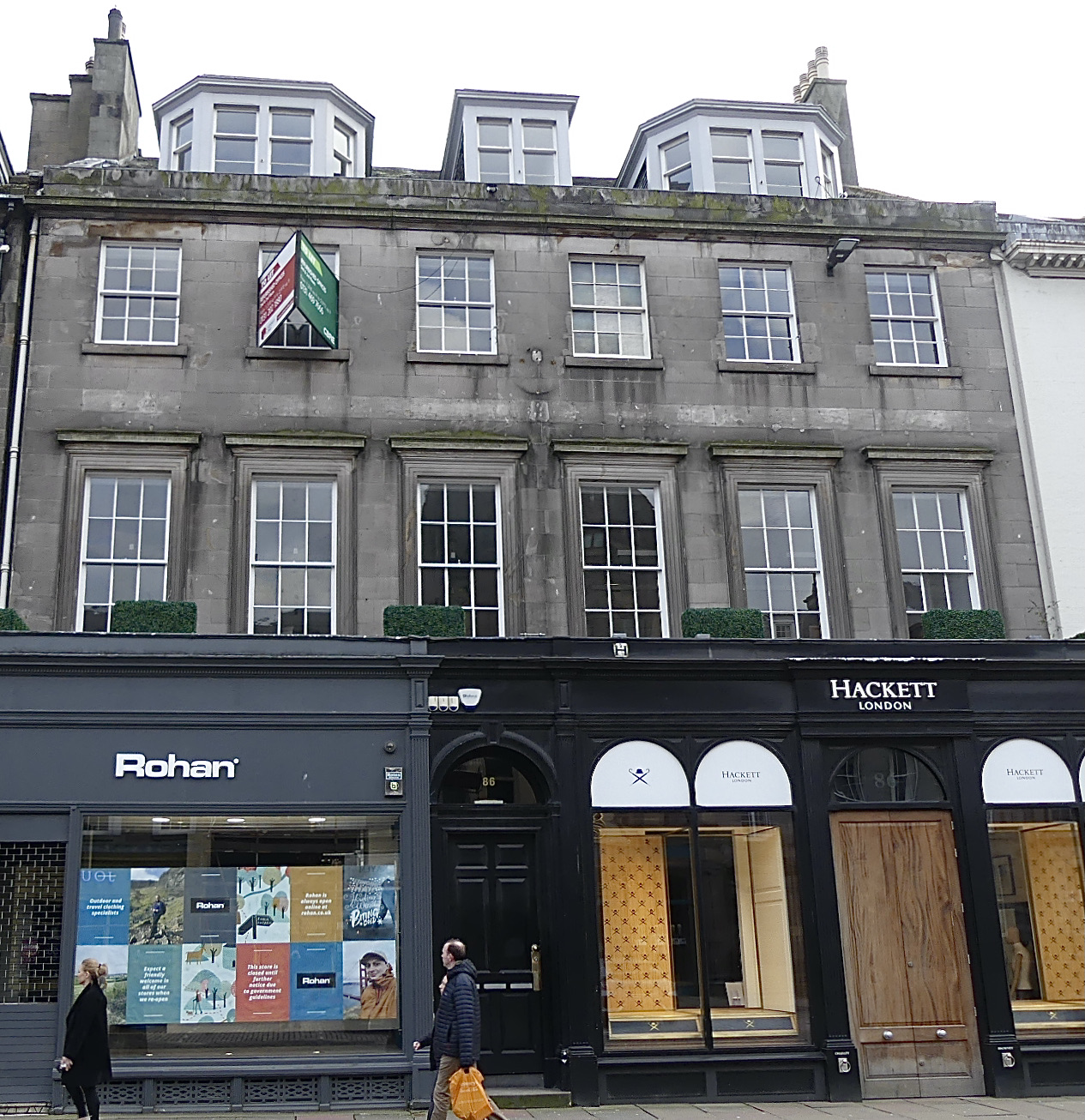 21.) 92 GEORGE STREET
Aspirational retail pitch, excellent adjacencies, potential for change to Class 3 usage, 5,888 sq.ft, Xile
22.) 95 GEORGE STREET
Coffee shop / retail unit, 2,620 sq.ft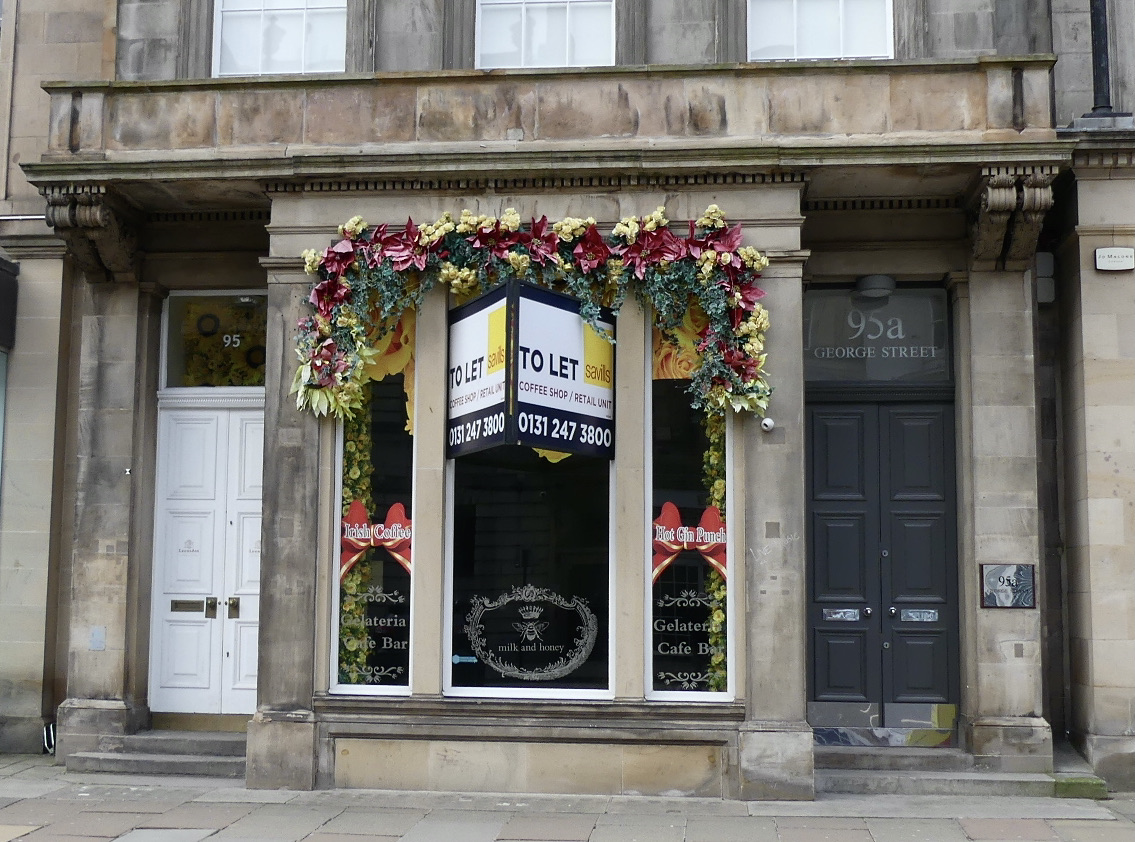 23.) 101 GEORGE STREET
Offices to let, 187–615 sq.ft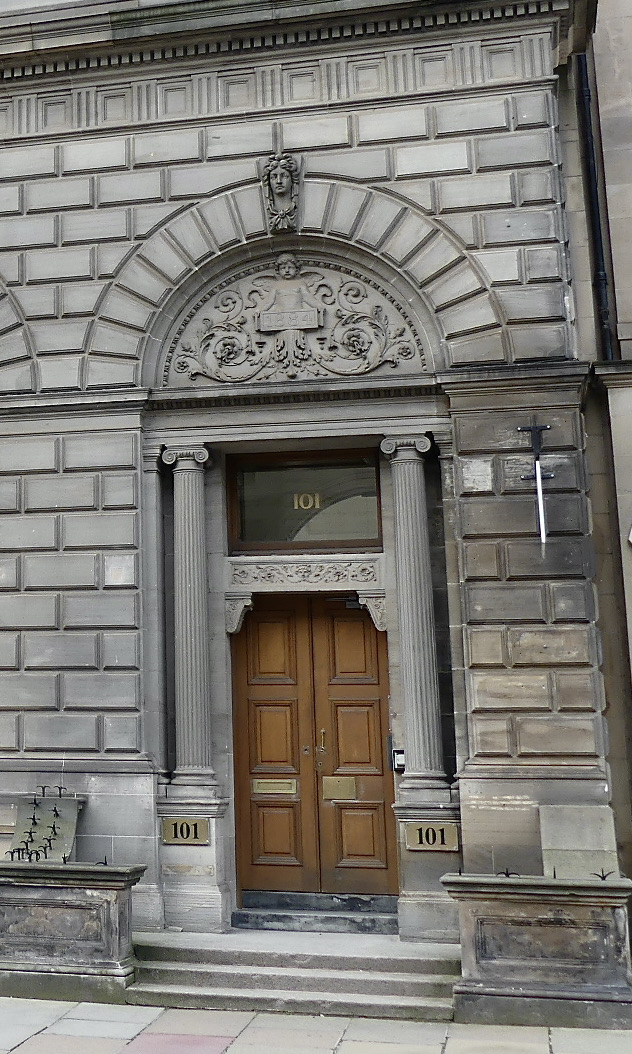 24. 102 GEORGE STREET
Retail/restaurant, Ground 2,000 sq.ft, basement 5,000 sq.ft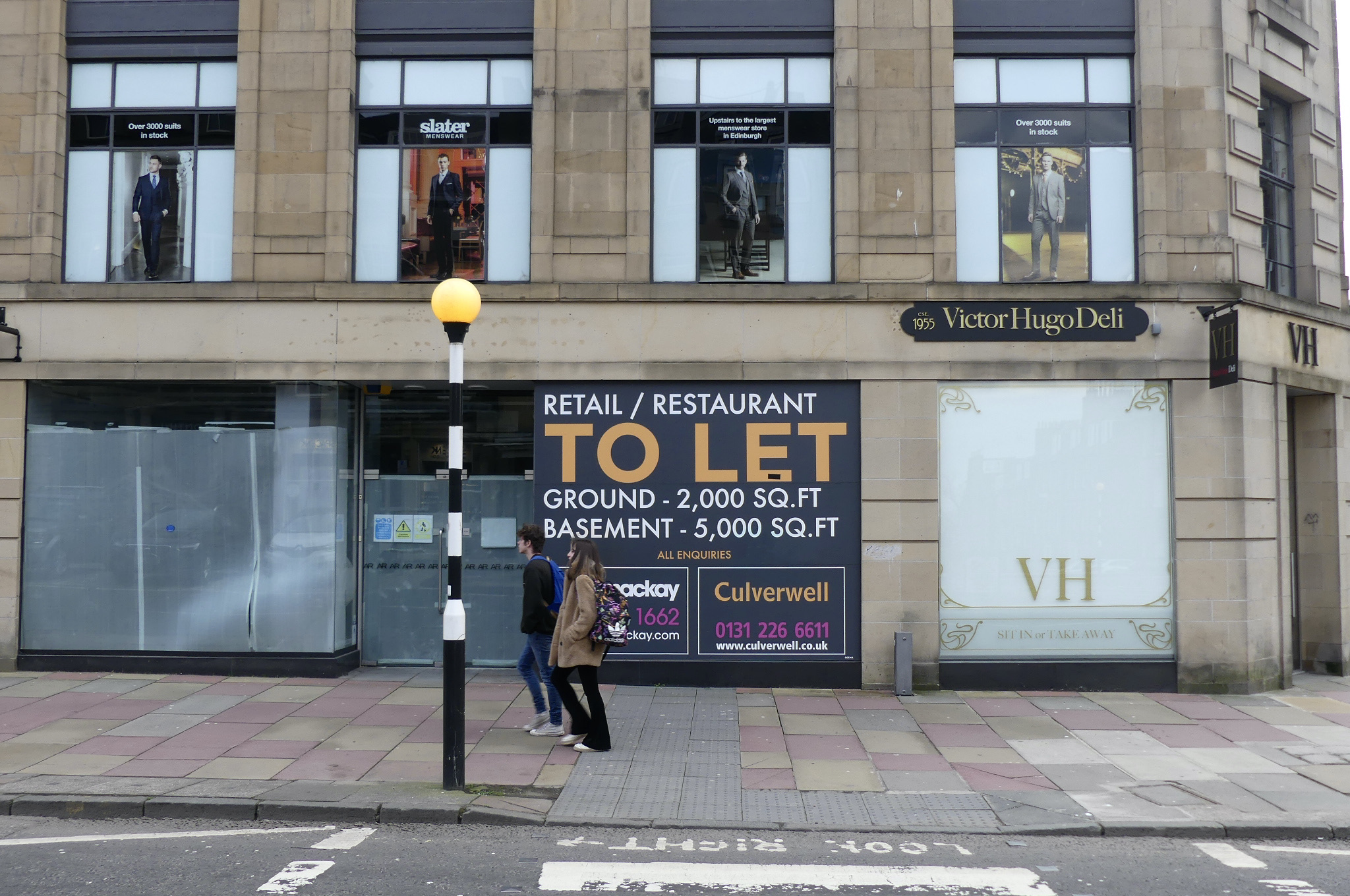 25. 106 GEORGE STREET
For sale/to let, retail 1,845 sq.ft, Starbucks Coffee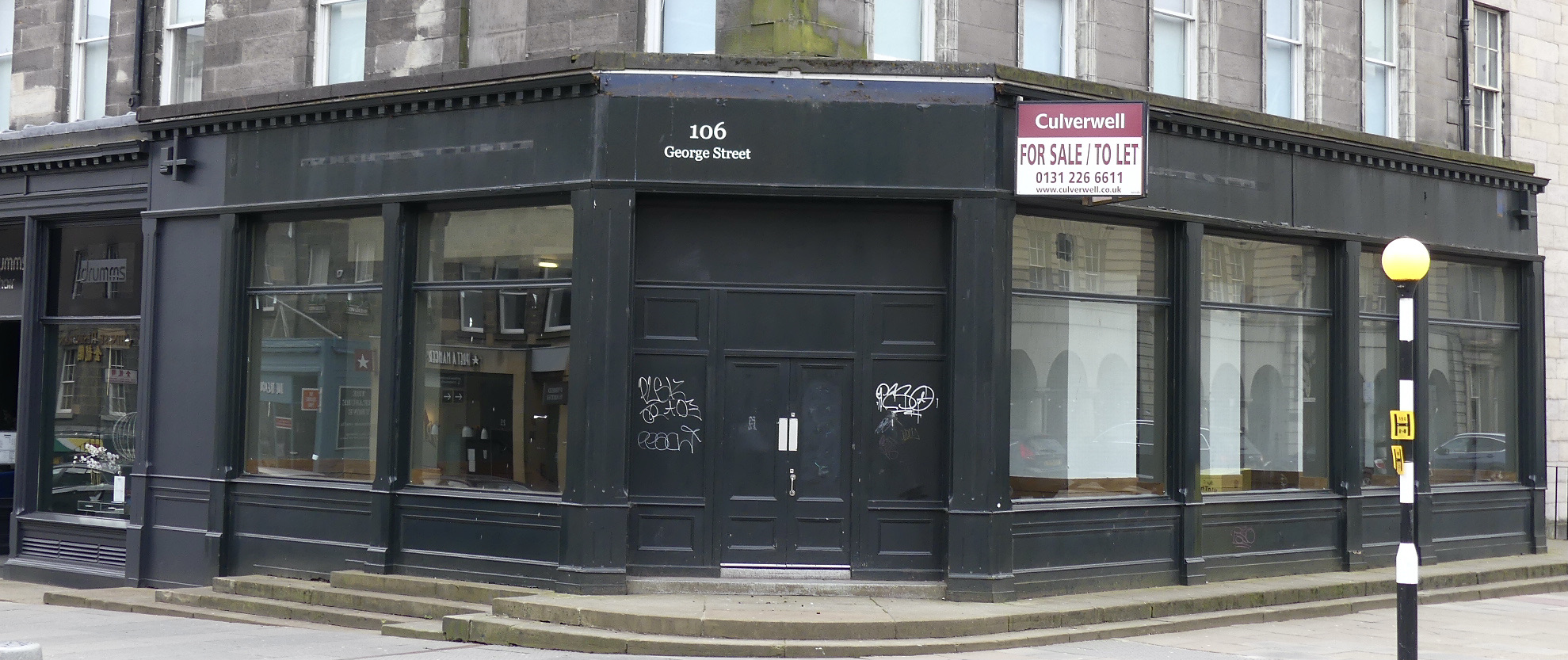 26.) 108 GEORGE STREET
Top-floor office with exceptional castle views, 1,445 sq.ft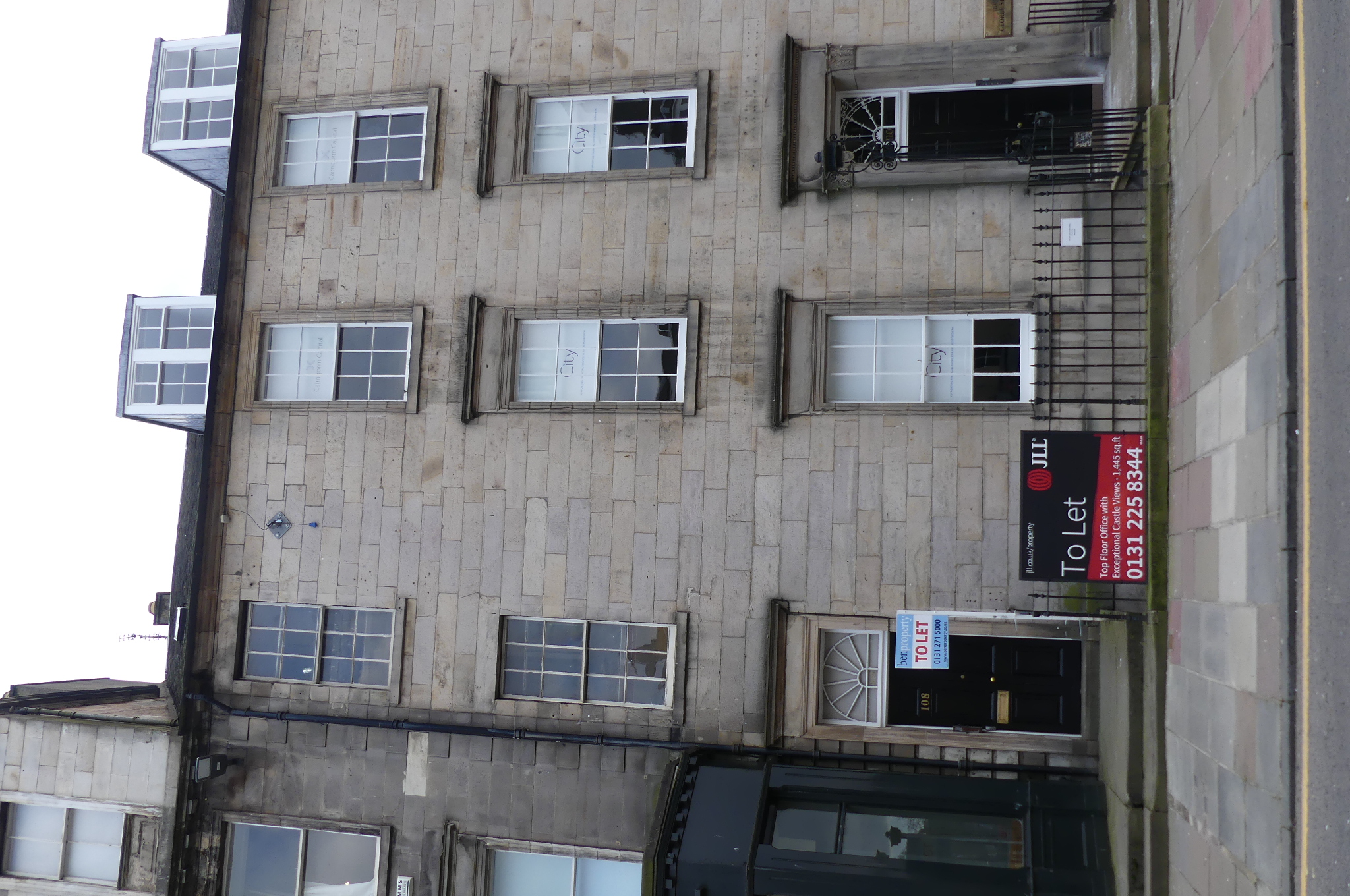 27.) 110 GEORGE STREET
Top-floor office with exceptional views, 1,445 sq.ft
28.) 111 GEORGE STREET
Small office suites, second and third floors, 86–359 sq.ft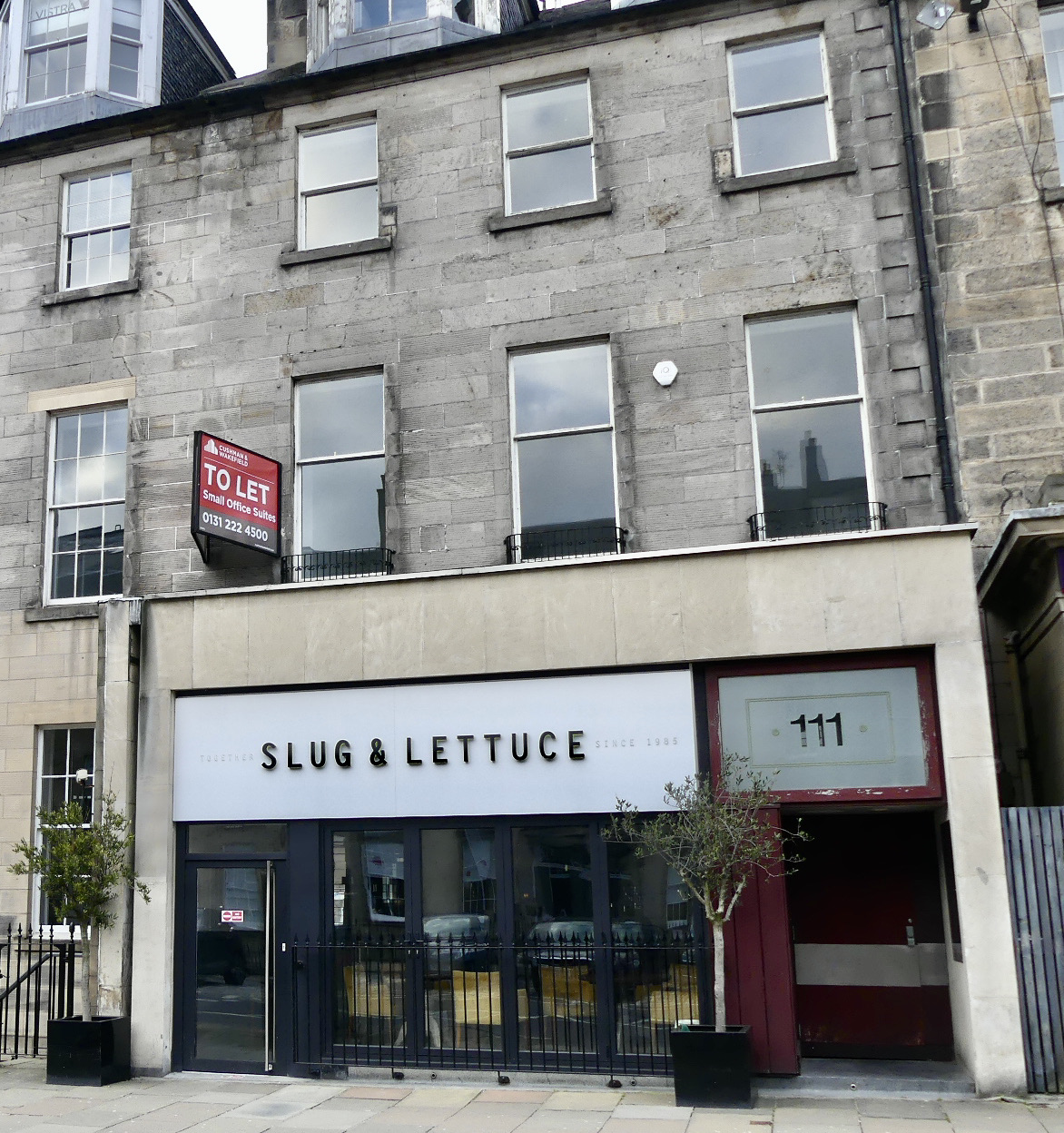 29.) 112 GEORGE STREET
Third floor offices, 557 sq.ft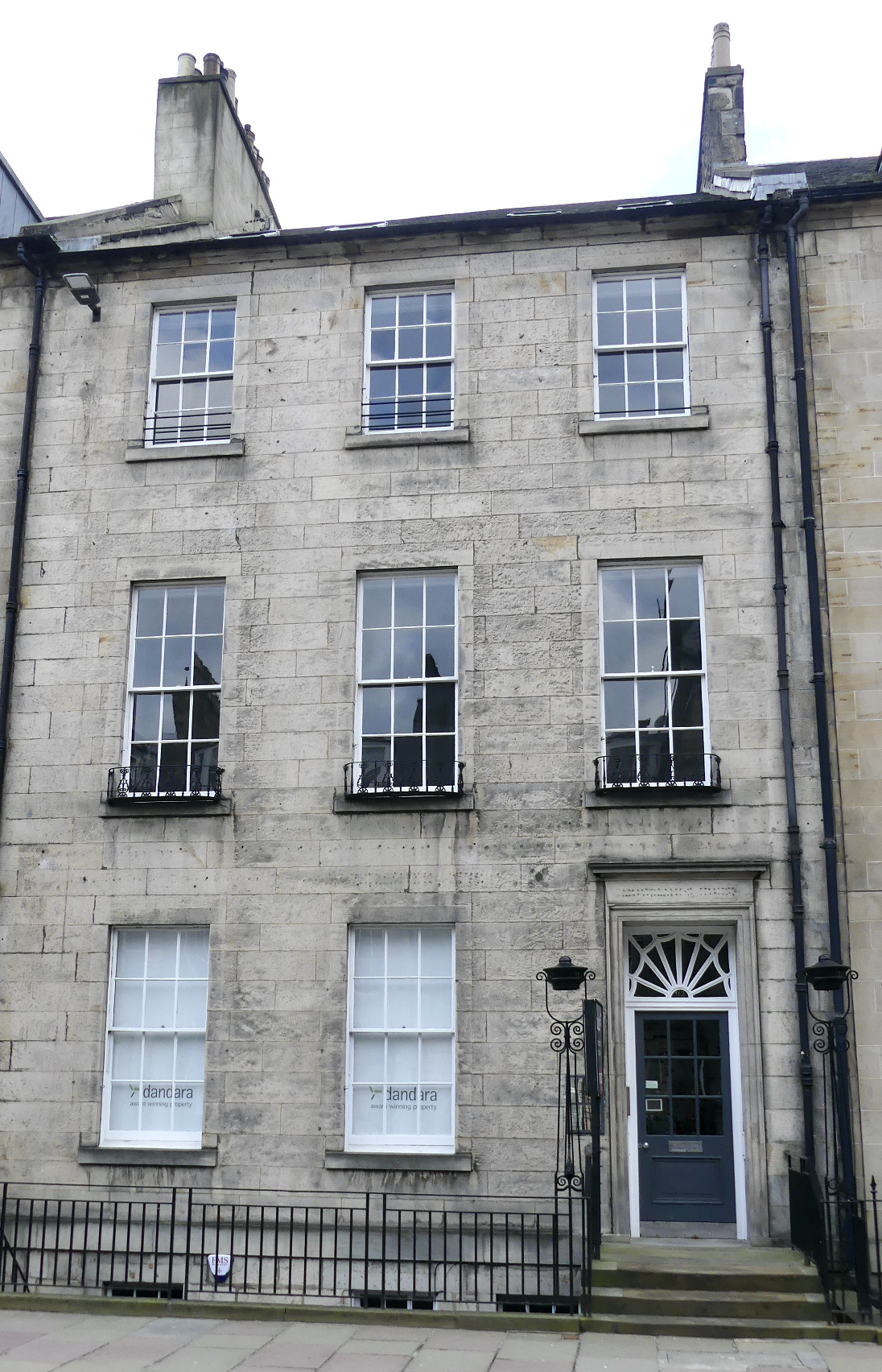 30.) 131–5 GEORGE STREET
Clarence House, offices, 3,058 sq.ft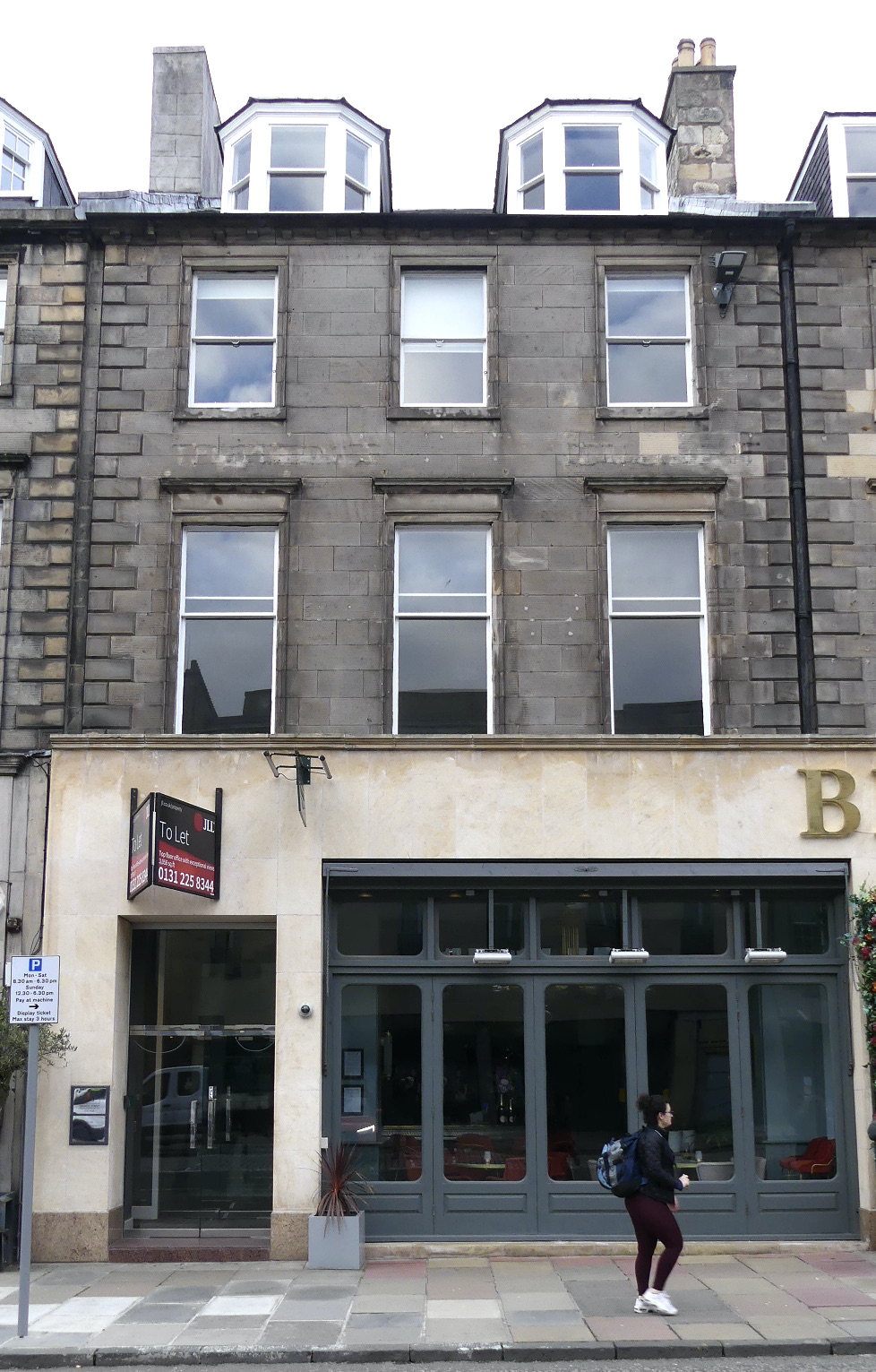 31.) 41 CHARLOTTE SQUARE
Offices, 791–866 sq.ft
-----