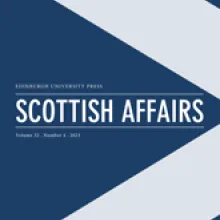 Spurtle readers may be interested in a new article (by me) on the political theorist and writer Professor Bernard Crick, writes Charlie Ellis.
'The Meddling Professor: Bernard Crick's Active Defence of Politics' appears in the latest issue of Scottish Affairs, Scotland's longest running journal on contemporary political and social issues.
Crick died 15 years ago, and the article starts with an account of the day of his funeral. The tone was set by a jazz band accompanying the hearse to Warriston Crematorium while snow fell. What followed was a moving service, with many senior figures from Scotland's 'media intelligentsia milieu' among those in attendance.
Speakers included David Blunkett, Leslie Hills and John Clifford. Aly Bain (who worked with Crick on the campaign to save Glenogle Swimming Baths), Phil Cunningham and Margaret Bennett provided the music.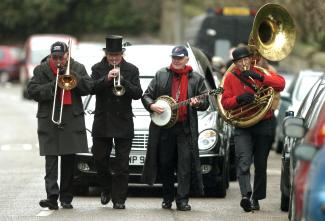 [Photo: © Leslie Hills.]
The article incorporates comments by some of those who knew him well and worked with him. These include prominent local resident and author Leslie Hills, whom I contacted via an earlier article in the Spurtle. She talked of Crick cycling along the former north Edinburgh railway lines in 'floppy linen hat and jacket', sometimes en route to cancer-treatment appointments at the Western General.
Also featured are comments by Jean Seaton (the official historian of the BBC, who worked with Crick at the Political Quarterly), Professor Andrew Gamble (one of a number of leading figures in British political studies who has continued to promote Crick's conception of politics) and Lord (David) Blunkett, to whom Crick was a mentor. Through Blunkett, Crick spent a large portion of his final years involved in designing the Home Office's citizenship programme.
The main focus of the article is examining Crick's continuing legacy, beyond his two most famous books. These were his major biography of George Orwell and his much cited In Defence of Politics. That classic work (originally published in 1962) was recently described by Labour peer and academic Maurice Glasman as 'the most enduring and significant essay on politics to come out of England in the past 100 years'.
In the article I look at Crick's wider contribution. This includes his involvement in conflict-resolution work in Northern Ireland, South Africa, and Palestine. These 'trouble spots' feature heavily in Crick's journalism and essays. Indeed, for a time, he was working on a book about these 'Three Insoluble Problems'.
His view that, ultimately, politics offers the only way to resolve such conflicts has ongoing relevance to Israel/Palestine. It was in the context of his role in Northern Ireland that the Rev. Ian Paisley dubbed him 'the meddling Professor'. Crick wore this as a badge of honour, believing that anyone with a true faith in politics must play an active role.
Crick spent his last decades in Edinburgh, living deep in Spurtleshire at 8A Bellevue Terrace. Rather than sinking into retirement, he was a prominent figure on the Scottish political scene as a regular contributor to the Scotsman, Herald and multiple other Scottish publications (including Scottish Affairs itself).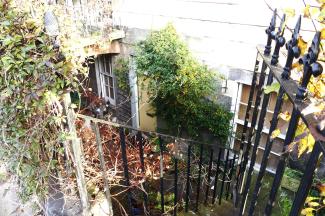 He was also closely involved in debates about devolution and the Scottish Parliament. One of his most highly regarded late works was a pamphlet (co-written with David Millar) To Make the Scottish Parliament a Model for Democracy. They wanted to see the Scottish Parliament make a 'bold' break from the 'Westminster mould', through procedures and working practices which were 'better suited to and arising from Scotland's more democratic civic traditions'.
I argue that while Crick was often critical of the institutions he was involved in (universities, the Labour Party, the Press), he believed that their weaknesses were not inherent. For instance, he was often critical of aspects of the British political system but believed these could be addressed through thoroughgoing reform.
I argue that Crick embodied a positive faith that threats to politics, though powerful and serious, could be disarmed and repelled. These threats included populism, something which deeply concerned him and has become more evident in the years since his death. The thorough critique of populism found in his writings emphasises his continuing relevance.
The Scottish Affairs article (and an earlier piece on Crick's journalism in the journal Society) is part of an ongoing project examining Bernard Crick's political life, so I'm keen to make contact with others who knew or worked with him. You can reach me at charliejellis@gmail.com.