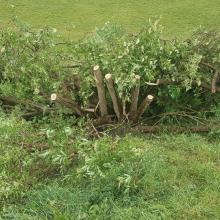 When Eildon Street residents woke yesterday morning, they found that a tree on the boundary between their road and Warriston Playing Fields had been cut down in the night.
This seems to have been no officially sanctioned felling, or a random slash in the dark by a drunken teenager.
The substantial elder was systematically taken down with a hand saw in secret between 11pm and 7am.
One neighbour, who described the act of vandalism as 'horrific', told Spurtle, 'Locals are fuming and children are devastated as it was a great climbing tree and they used it as a den.'
Another wrote, 'I have never personally heard of anyone complaining of it obstructing views, or noise of children.
'Kids, parents, pets etc. have played in the tree in all the years we've lived here (since 2011).
'As for the view – it would obstruct the ground floor properties of a few numbers directly across from it, the view of the field and skyline. But again, the tree has been there a long time, this is nothing new.
'My thought – lockdown has people at home 24/7 … maybe they've become irritated by something that was always there but now they have chance to properly notice because of being at home.'
A third resident contacted us to say he and his family were 'distraught' about the crudely chopped tree, particularly his 5-year-old daughter who had enjoyed playing beneath it.
He has written to his local councillor to query whether this was a Council action, but that seems a highly unlikely scenario given the overnight timing and the current bird-nesting season.
Spurtle understands from a separate source that a Council officer has been sent to investigate, but there appears to be very little chance that the culprit will be definitively identified.
All in all, it's bad news for the tree and absolutely poisonous for neighbourly trust at a difficult time.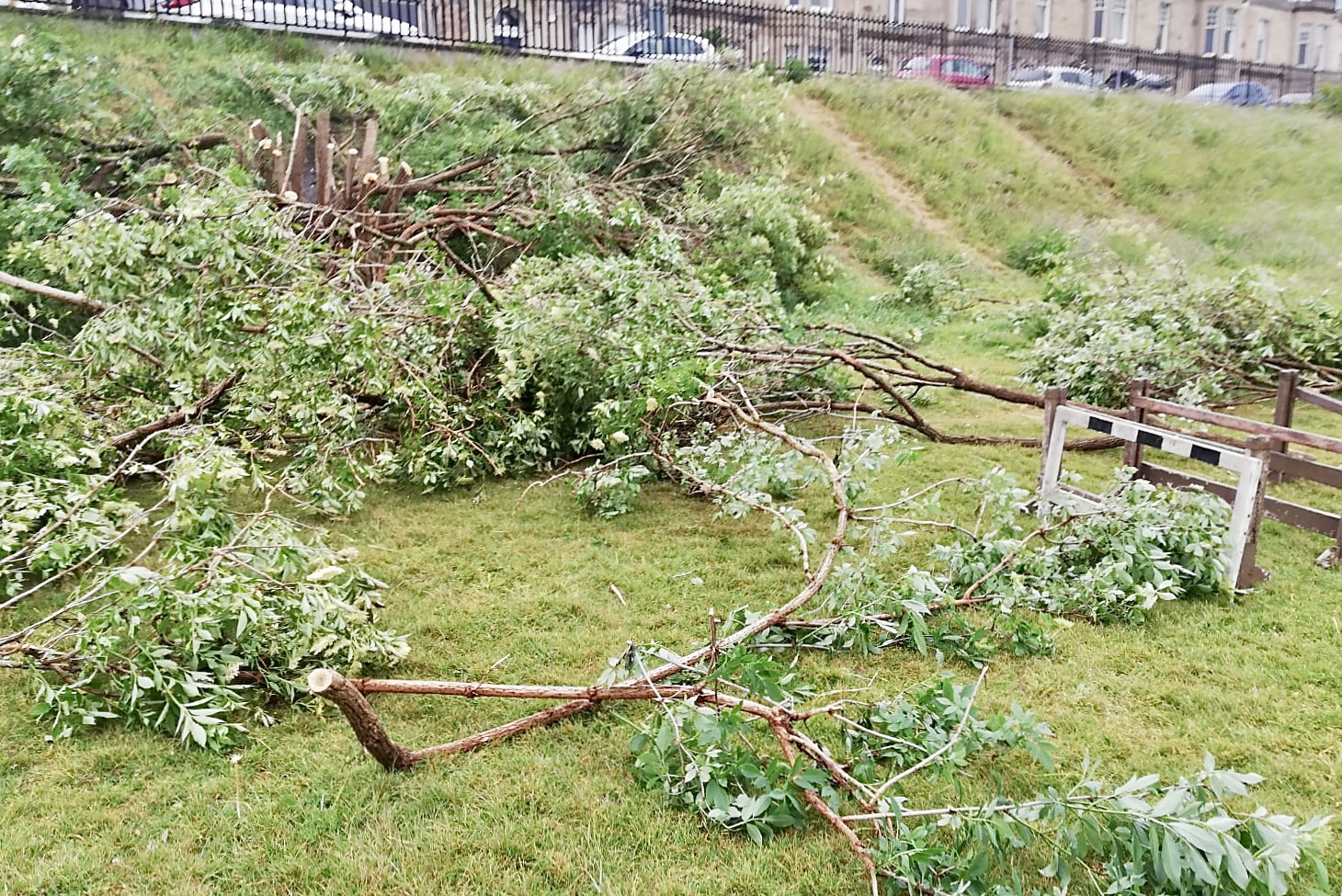 -------------