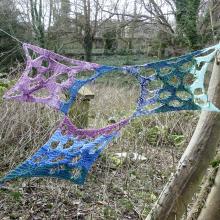 Warriston Cemetery often throws up surprises, but few remember finding something quite like this before.
The artwork is suspended, or anchored, at three points to nearby trees, and seems to float in mid-air, gently rippling when disturbed by the wind.
Its subtle shades make it easy to miss, but from close quarters it has something of a hovering bird about it, or an angel, or a blade of kelp.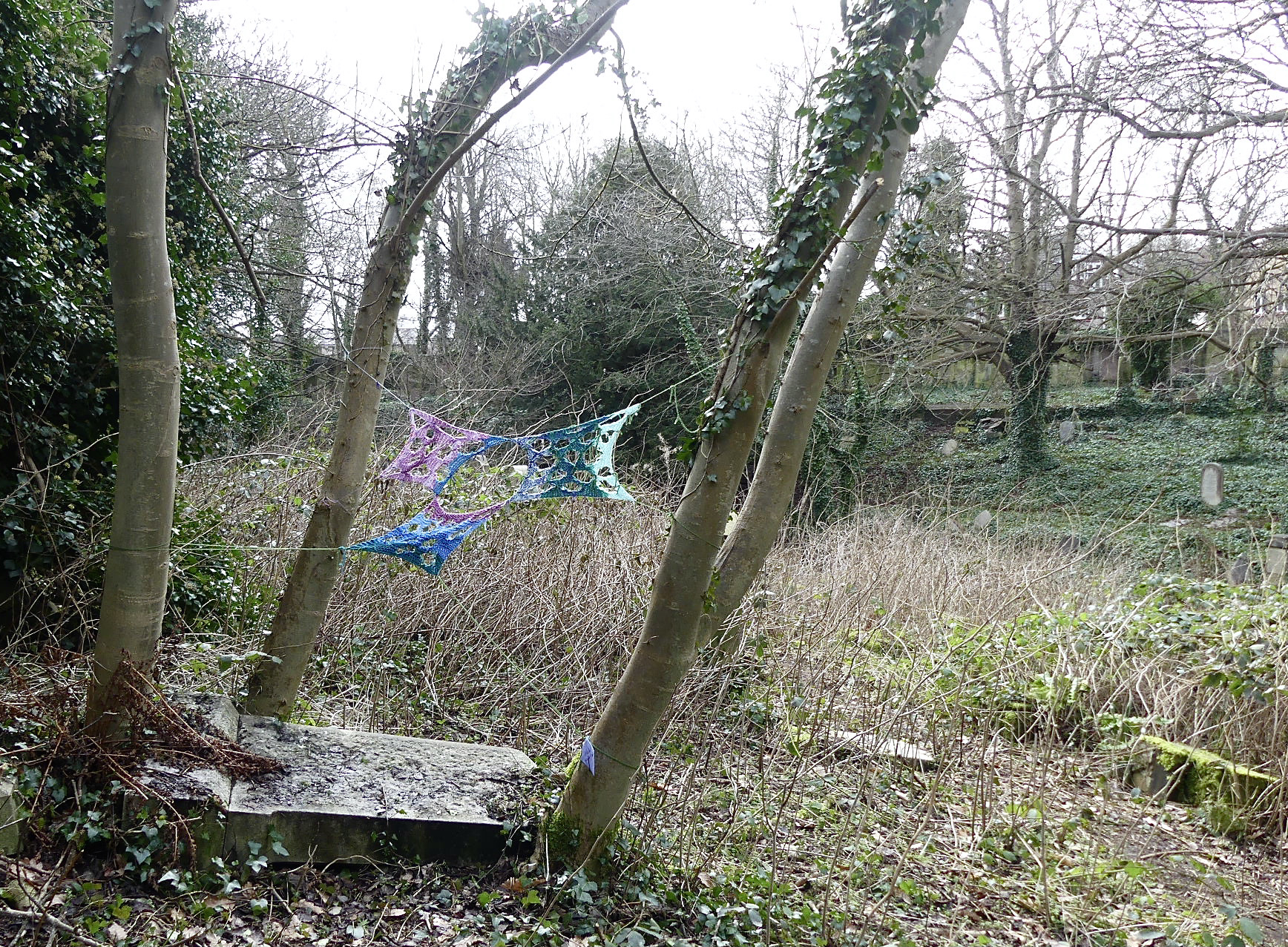 There's a note attached which offers a partial explanation.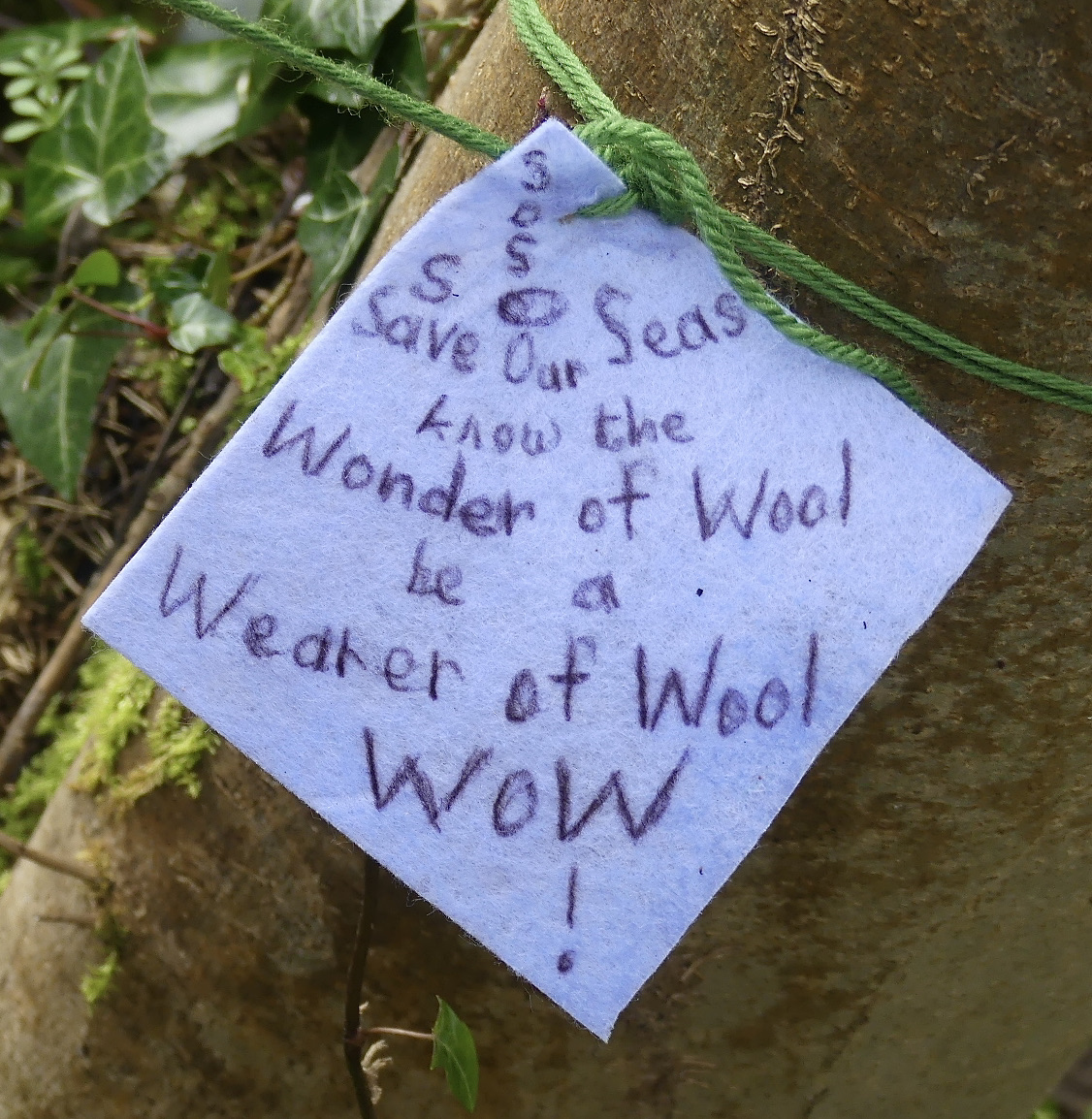 Wool is, of course, biodegradable, whereas the synthetic fleeces we wear are not and generally end up as microfibres polluting the world's oceans.
Some tips on reducing your own polyester peril are available HERE.
We don't know who's responsible for this thought-provoking and rather beautiful addition to the cemetery, but we thank them. We'd like to see more.