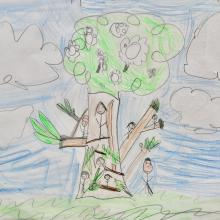 Yesterday we reported the mysterious overnight felling of a tree in Warriston Playing Fields.
Since then, local children have responded to the loss by attaching posters to nearby railings on Eildon Street.
At the last count, ten posters had appeared.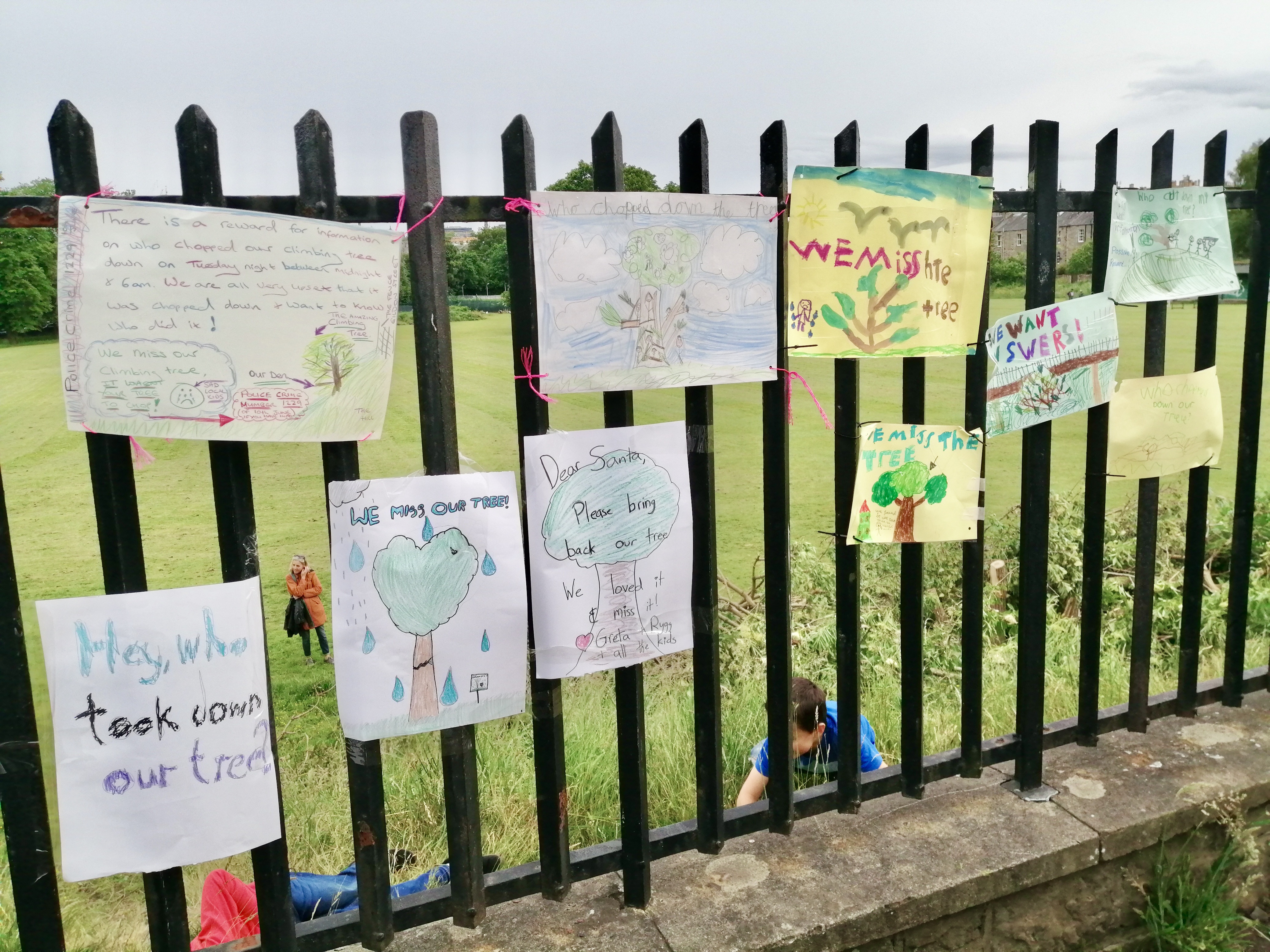 Some simply wonder who was responsible. Another asks for the popular elder to be replaced.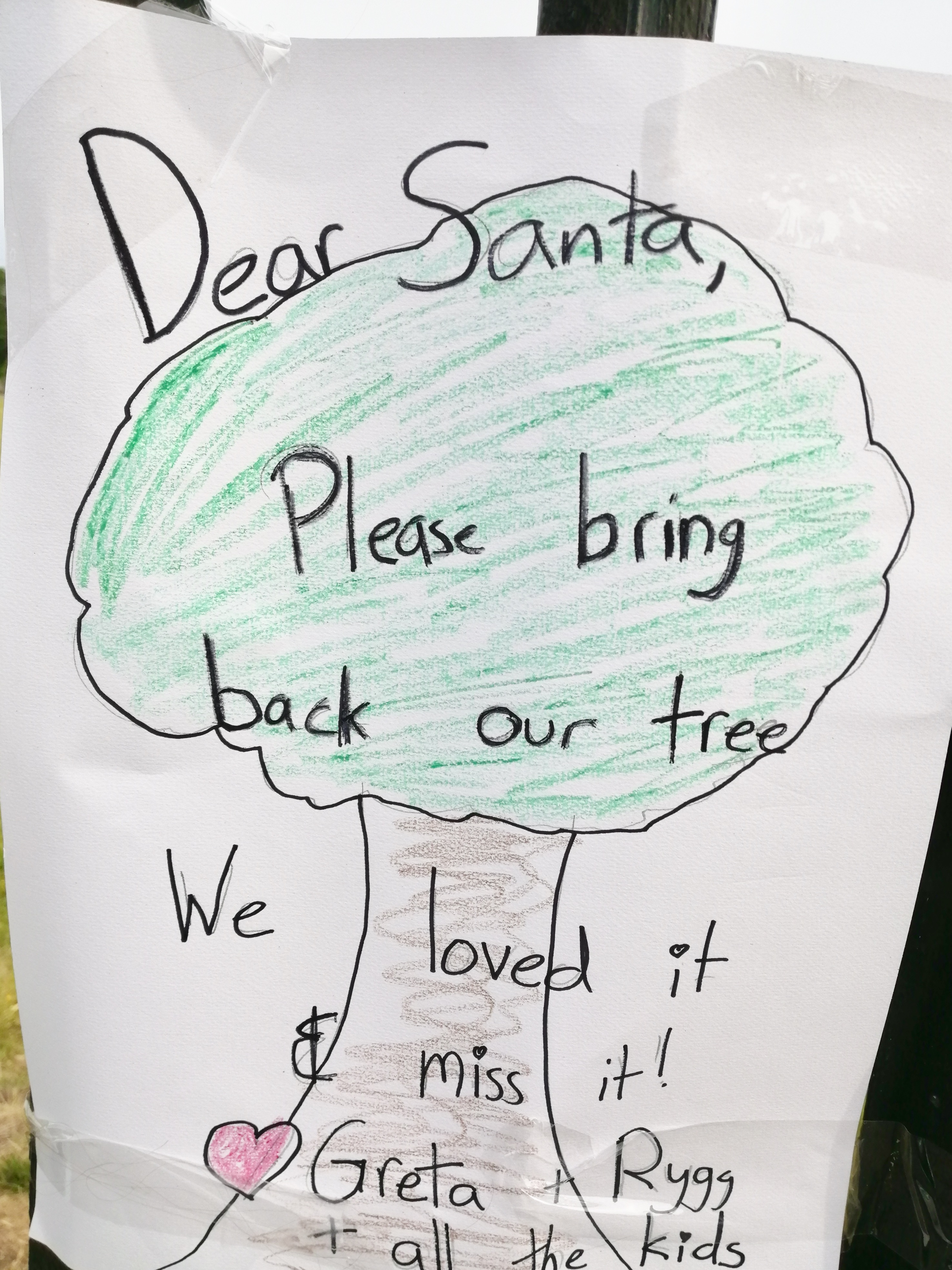 The one shown below appeals for information, refers to a reward, and points the reader to Police Crime Number 1229 (10 June).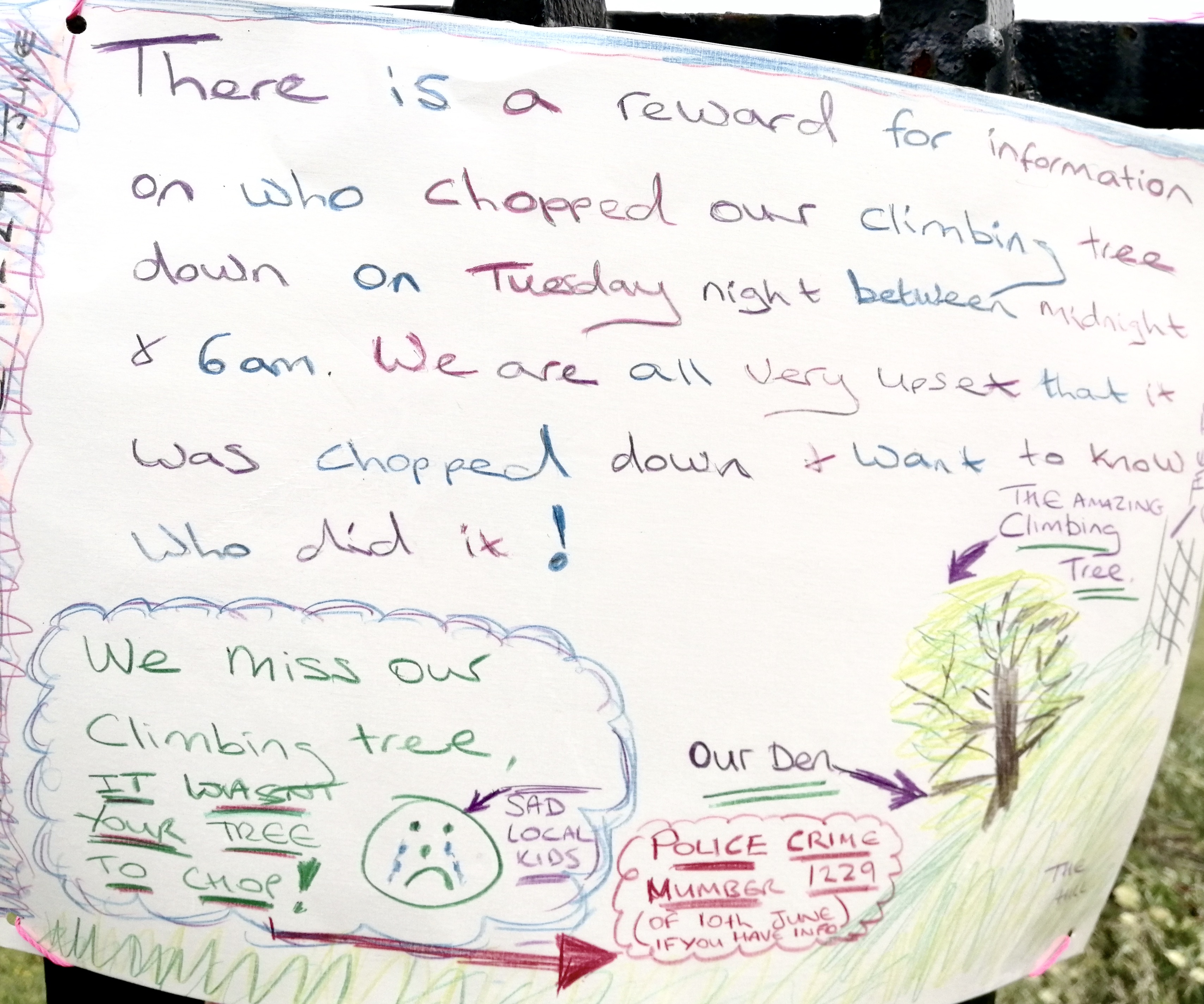 --------------