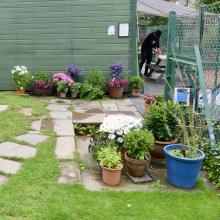 Over recent months, the grounds of Drummond Tennis Club by East Scotland Street Lane have been energised and transformed by long-term member and general groundsman John Foxwell.
The approach-lane behind Bellevue Crescent has been completely cleared of rampant nettles, and an exciting flower/shrub bed is envisaged.
By the east of the pavilion, a veritable Wimbledon lawn has been established for loungers and picnickers.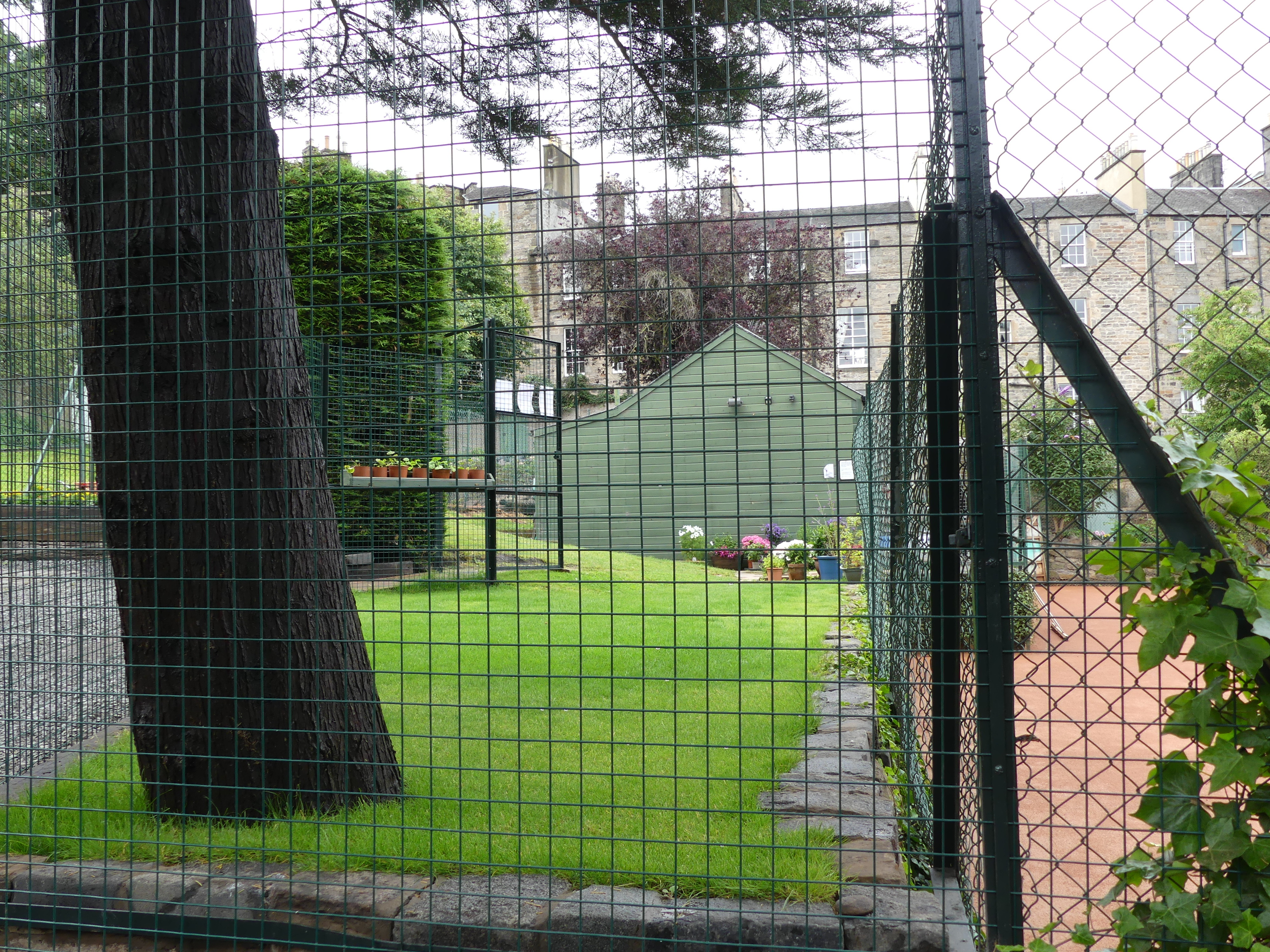 To the left of the entrance gate there is a new extensive raised bed of annual and perennial flowers.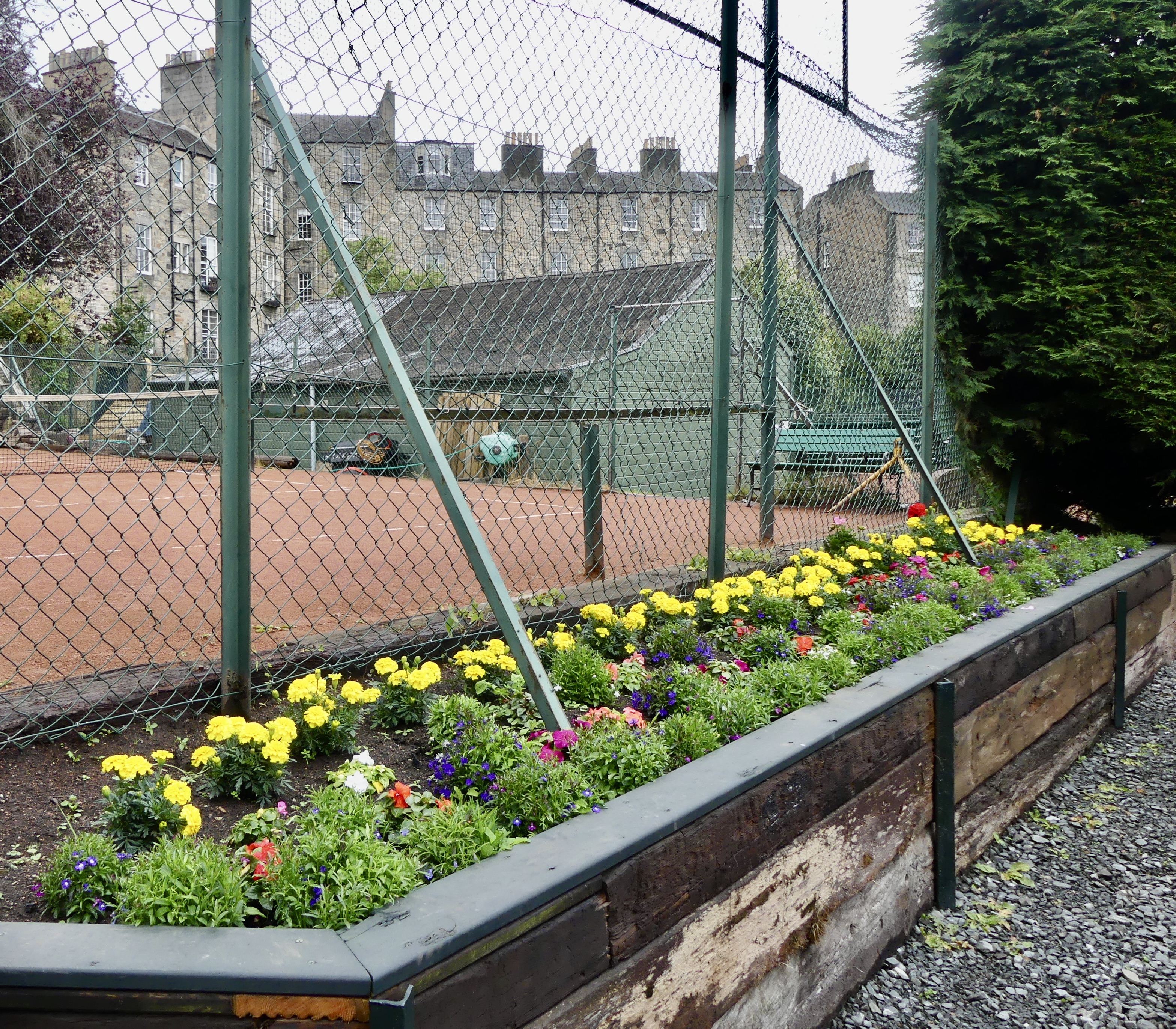 Within, there is a remarkable extended decking area, with hanging baskets and ample grandstand seating.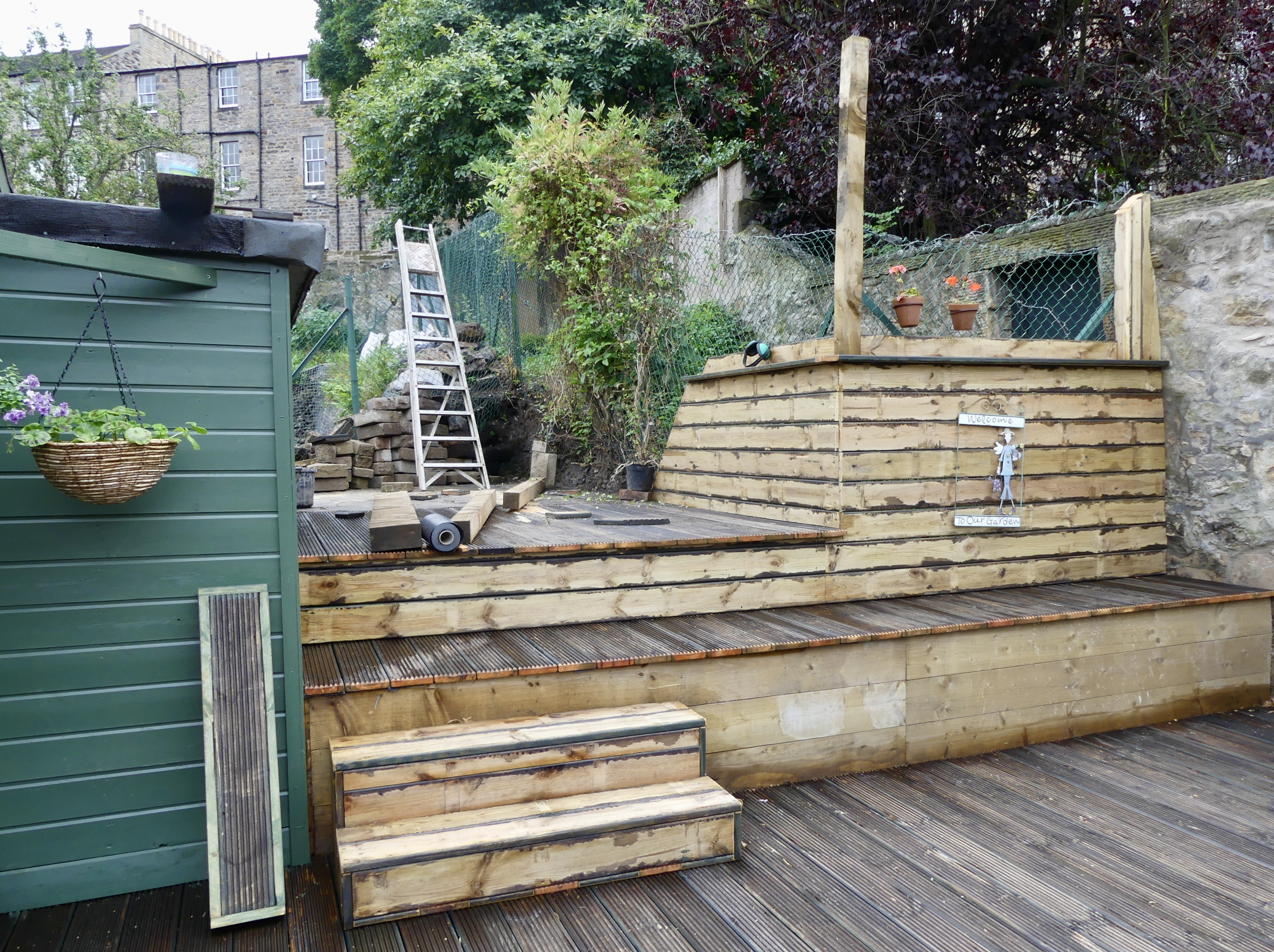 Old stone walls have been superbly re-shaped and pointed.
By this writer's often-cited 'Giraffe Garden', John has introduced connecting wooden (sleeper) steps, and a new, airy raised bed which is now planted with an array of nasturtiums, French marigolds and a valiant 'signature' sunflower!
There are plans for a glasshouse-cum-children's corner.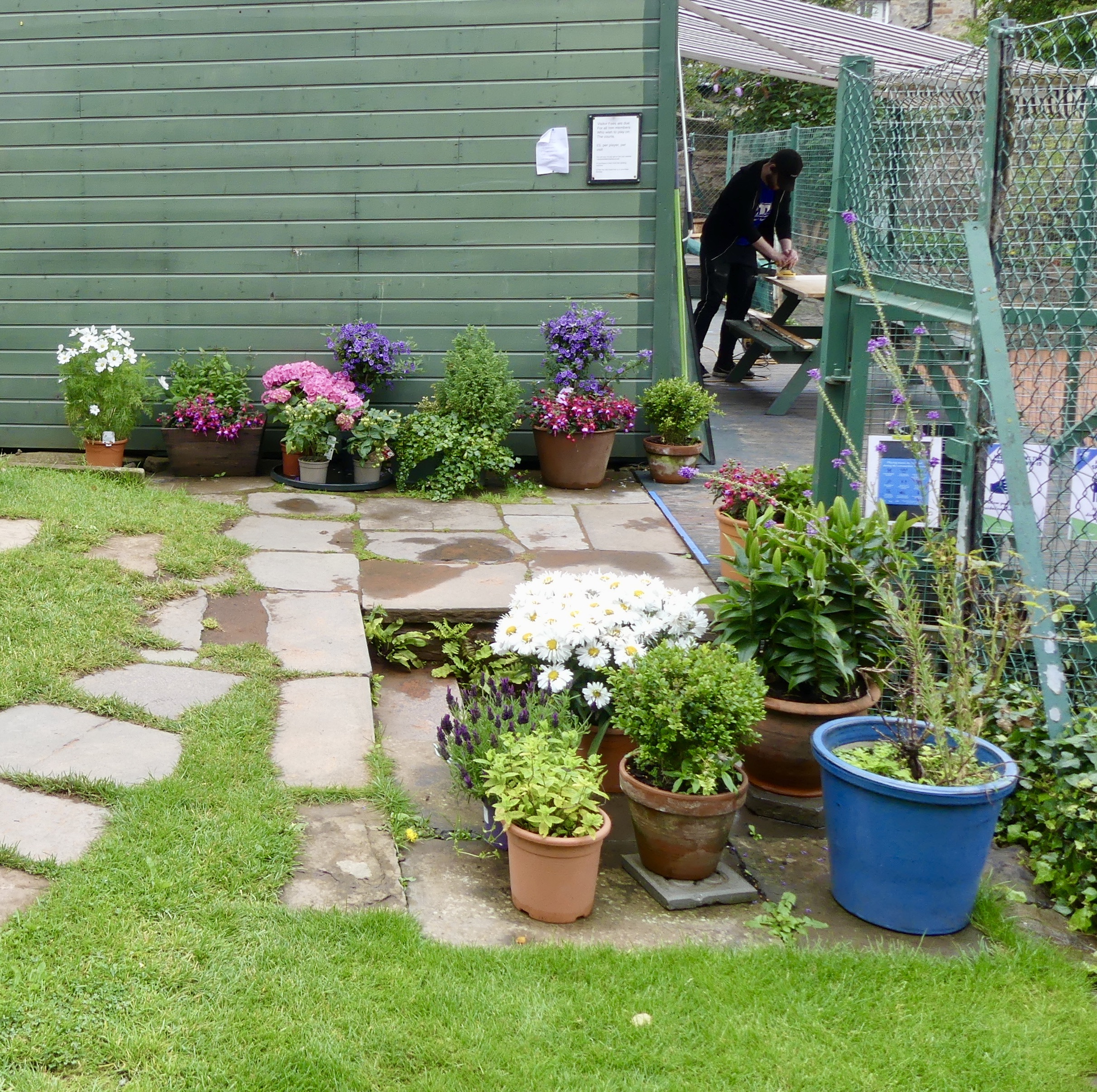 The work involved has been colossal, come rain come shine. It is of special note that the ensemble has been composed of vintage and recycled materials.
Mr Foxwell is to be congratulated on this major achievement.—JRM
[Images: D. McIntosh]