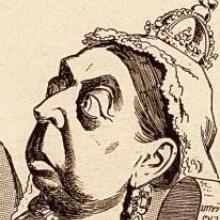 In the weeks to come, as a diversion from current inconveniences and alarms, Spurtle will serialise a previously unpublished work compiled by A. J. McIntosh entitled News from the Mews. 
It is a selection of Victorian newspaper reports detailing events in the – generally overlooked – back streets and service lanes of Edinburgh's New Town. 
A few of these have already appeared in the printed pages of the Broughton Spurtle. Most, though, appear here for the first time in over a hundred years.
The Introduction will appear tomorrow. For now, by way of an appetiser, we reproduce below a 'cover' and descriptive advertisement.