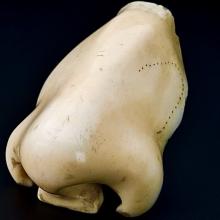 1869–73
ONE GUINEA REWARD.[1]—JOHN FRASER, a Skinner, recently residing at Ann's Court, Canonmills,[2] having deserted his child Hugh, aged four years or thereby, who has become chargeable to the Parish of St Cuthbert's, the Subscriber will pay the above Reward to any party who will give such information as will lead to the apprehension of the said John Fraser.
He is about 35 Years of Age, Middle Size, Fair Complexion, Roman Nose, and wants the Fourth Finger of one of his hands.
JAMES CRAIG, Inspector. St Cuthbert's Parish Chambers, Edinburgh, 19th July 1869.
Edinburgh Evening Courant, 21 July 1869
[Roman nose image: Wikiwand, creative commons.]
[1] About £66 today or 5 days' wages for a skilled tradesman in 1869.
[2] Ann's Court was a small inset area, about a quarter of the way along Canon St on the downhill right-hand side. We will return to it on 5.2.1872 and then again in more distressing circumstances soon.
*****
ACCIDENT TO A STABLEMAN.—Early yesterday morning a stableman named David Farrall, in the employment of Mr Renwick, coach proprietor, Northumberland Street Lane, had his right leg broken above the ankle by a kick from a horse which he was in the act of cleaning.
Edinburgh Evening Courant, 14 December 1869
*****
CAT (Grey) Strayed from Hill Street Lane. Reward given for returning it to 22 Hill Street.
Scotsman, 29 July 1870
*****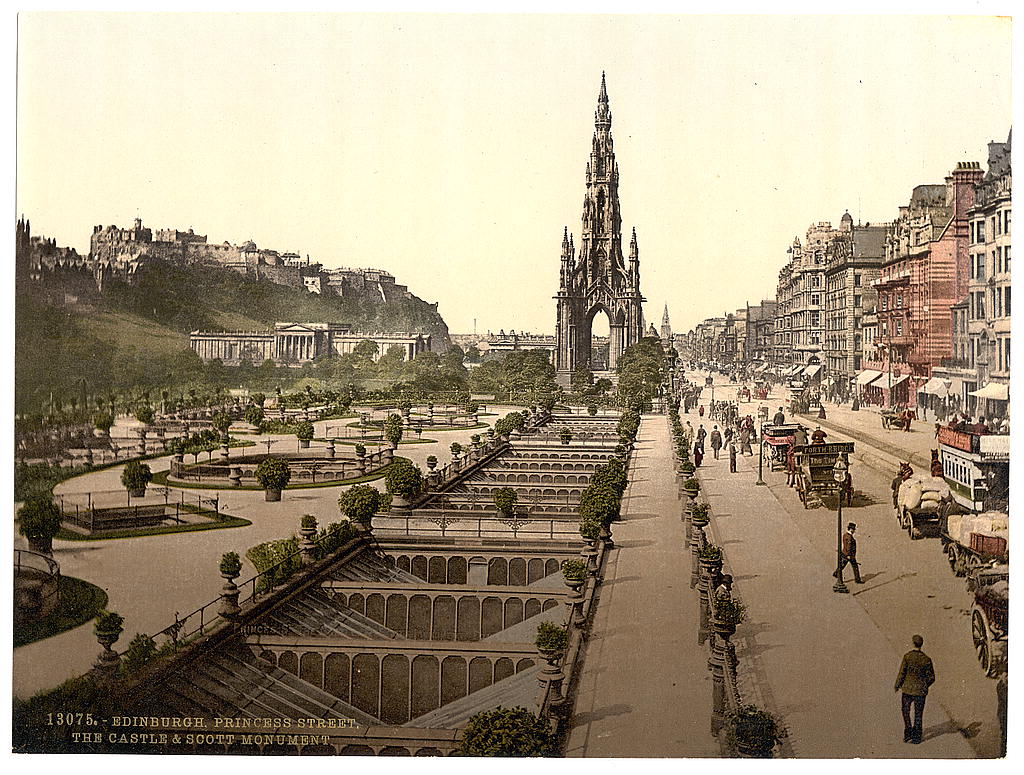 ALLEGED PROFESSIONAL THIEVES.
At the City Police Court, Mary M'Gregor or Sullivan, Edward Ryan and Thomas Gibson were accused of stealing a purse containing £15 from an English gentleman on Wednesday,[3] in Hope Street Lane.
The accused were captured in Princes' Street on Thursday night by two detectives. The prisoners, on being arrested, stoutly resisted the efforts of the detectives to secure them, but the latter got the assistance of some gentlemen who were passing at the time, and the alleged thieves were marched to the Police Office.
Various cases of theft have occurred in the neighbourhood of Princes' Street lately, and other charges are likely be brought against the prisoners, who were remitted to a higher Court.
Edinburgh Evening News, 27 September 1871
[Princes Street image: Wikipedia, creative commons.]
[3] About £940 today, equivalent to the value of a horse or 75 days' wages for a skilled tradesman in 1871.
*****
POLICE COURT.—Mr Seaton, Athol Crescent Lane, was charged at the Police Court yesterday, before Bailie Howden, with causing a nuisance by failing to remove the carcasses of two horses which had been burned.
It appeared that the carcases had been lying on the premises for several days, and it was alleged that the smell from them was offensive.
For the defence it was stated that the carcases would have been removed but that the insurance company had ordered otherwise.
The Bailie found the charge proven, and, taking the explanation into consideration, mitigated the fine to 10s.[4]
Scotsman, 21 October 1871
[4] About £31 today, or 2 DWST, 1868.
*****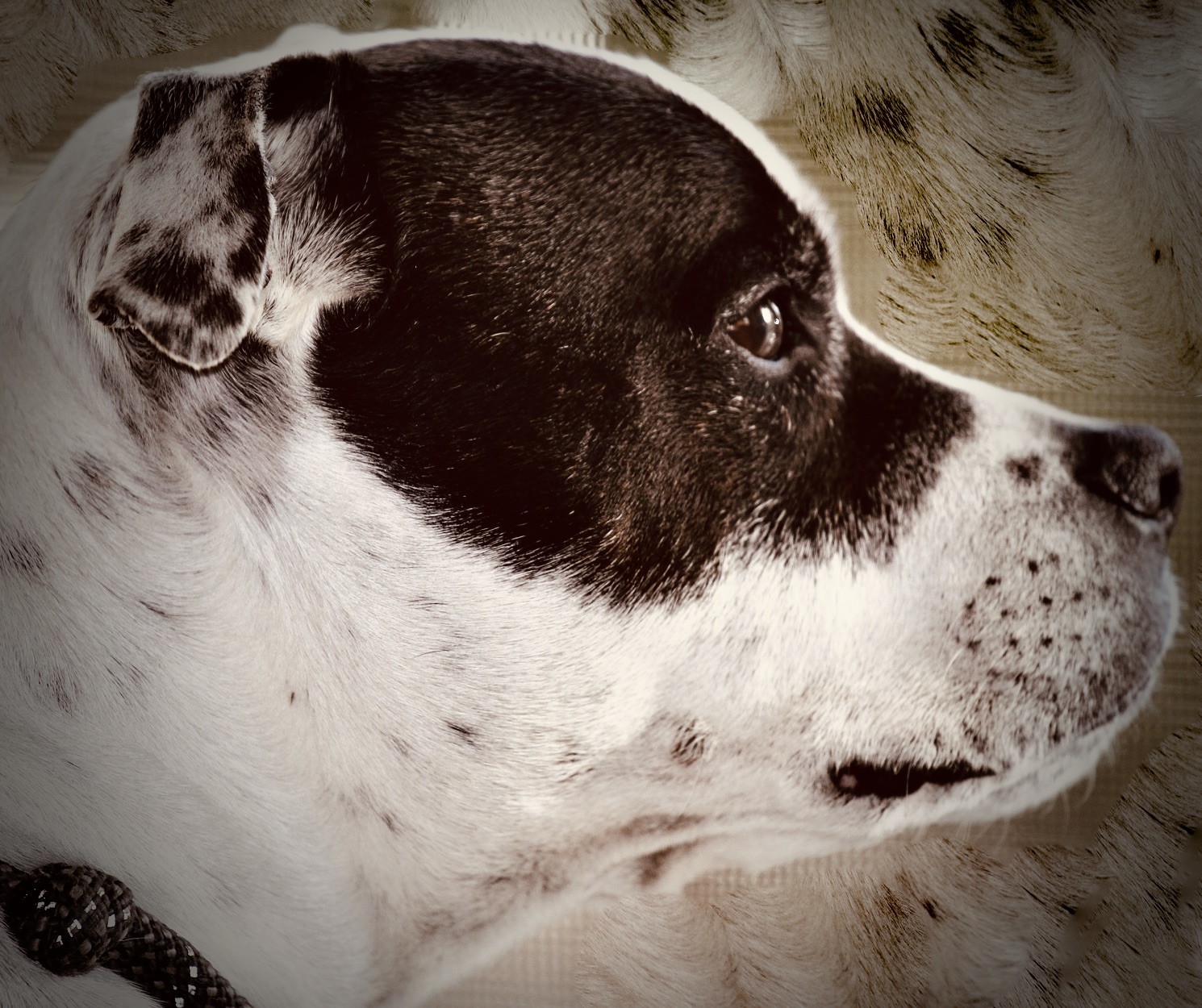 TERRIER Bitch (Bull) for Sale. Two Years Old. A rare Ratter, and gentle with Children; and Two Pups, Fourteen Weeks Old. Wm. White, 11 Ann's Court, Canonmills.
Scotsman, 5 February 1872
[Image: Wikipedia, creative commons.]
*****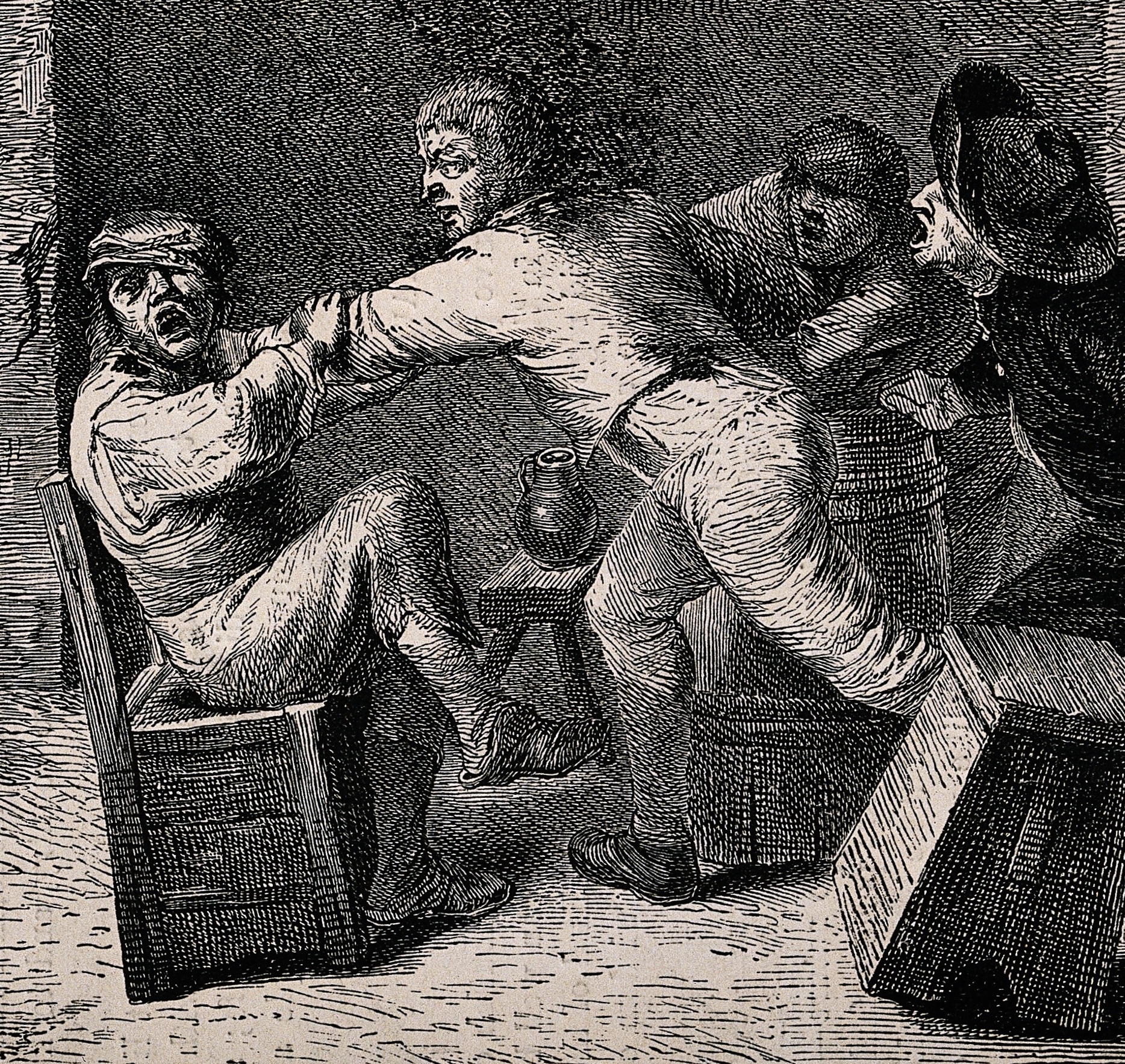 DISORDERLY JUSTICE OF PEACE OFFICERS.—At the Police Court yesterday, James Robb and Peter Finnie, Justice of Peace officers, were charged with having been riotous and disorderly, with having used threats of personal violence, and with having refused to leave a house in Cambridge Street, on Monday last. Robb was further charged with having assaulted Peter Shaw, the occupant of the house, and Agnes Douglas.
Mr Shaw deponed that, having been sent for, he entered his drawing-room and found the accused there the worse for liquor. On asking their business, one of the officers asked if he, Mr Shaw, had a stable in Cambridge Street. Witness answered that he had not, but that he occupied one in Athole Crescent Lane. Robb then said that he had taken possession of the house, and that he had a warrant for the apprehension of the witness, who was his prisoner.
On being requested to produce the warrant, Robb pulled out a baton, and shaking it in Mr Shaw's face, said that that was his authority. Owing to this conduct witness secured the door, and would not allow the accused to leave until the arrival of a policeman. A great disturbance was the consequence.
Robb entered one of the rooms and opened the window. Agnes Douglas being afraid that he was going to throw himself into the street, tried to keep him back, when he seized her by the shoulders and threatened to throw her out. He attempted to strike Mr Shaw many times, and the latter, in self-defence, it was stated, struck him, knocked him down twice, and dislocated his arm.
Councillor Rowatt said he had been sent for by Mr Shaw, and had requested the accused to give their names. They refused, and used bad language. He did not think that either was in a fit state at the time to poind goods, or to take anyone into custody.
Mr Kennedy, of the Inland Revenue, said a warrant had been granted to recover the sum of 7s. 9d. against Mr Seton, who had occupied a stable in Athole Crescent Lane; but Mr Shaw being the present occupant, was liable. As the officers found the stable-door locked, it was a matter of courtesy on their part to go to Mr Shaw's house and request payment.
When they gained admittance they could not be ejected. They were expected to be civil, and such were always their instructions.
The charge having been found proven, Finnie was fined £2 or ten days' imprisonment, with £5 caution other ten days; and Robb was sentenced to forty days' imprisonment.[5]
Scotsman, 27 April 1872
[5] The debt was worth about £24 today, or 1 DWST, 1872. Fine and caution were worth about £125 and £313 today; or, respectively, 10 and 25 days' wages for a skilled tradesman in 1872.
*****
EXPOSING A HORSE FOR SALE IN THE STREET—At the Police Court yesterday, James Pearce Cameron pleaded guilty of having exposed a horse for show and sale in Gilchrist Lane, Greenside Row.
In defence he said he was not aware that what he did was an offence.
Mr Linton having stated that the law had been in existence for forty years, a fine of 2s. 6d. was imposed.
Scotsman, 2 May 1872
*****
SERIOUS ASSAULT ON AN EMPLOYER.—Before Bailie Miller, at the Police Court yesterday, John Forbes, cabman, was charged with having assaulted Mr Jardine, cab proprietor, his employer.
On Sunday morning, at two o'clock, Mr Jardine entered his stable in Dublin Street Lane to see that all was right, when he found the accused lying beside one of the horses in a drunken sleep. He requested the man to go home, and the latter was in the act of going when he turned and struck Mr Jardine on the head with a tin pitcher, felling him to the ground.
The accused then struck and kicked his employer several times, and, having pulled him outside the coachhouse door, was drenching him with bucketfuls of water, when the police arrived, they having been attracted to the place by Mr Jardine's cries.
The Bailie found charge proven, and imposed a fine of £1, or ten days' imprisonment.
Scotsman, 28 August 1872
[6] We have previously encountered Jardine on 18.8.1866 and 21.7.1868 (NftM 15) and 1.1.1869 (NftM 17).
*****
TERRIER (English). Black-and-Tanned, for Sale, 10 months old; past distemper, well bred, quiet and clean. Apply Wm. White, 5 Ann Court, Canonmills.
Scotsman, 4 December 1872
*****
TERRIER BITCH (Black and Tan English) Lost yesterday in Scotland Street Lane. Reward at Whitecross, Scotland Street Lane.
Scotsman, 9 January 1873
*****
News from the Mews 22 will resume in August 1873 on Thursday.