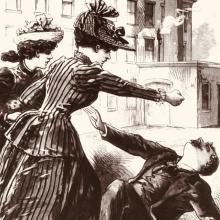 1900–01
NEARLY A TRAGEDY.—James Douglas, a labourer living in the Canongate, was convicted in Edinburgh Police Court to-day of creating a disturbance in a house in Gilchrist Lane on Tuesday, and threatening to stab Catherine Staiton or Murphy with a pocket knife.
Douglas knew the woman, and called at the house under the influence of drink and created this disturbance, dramatically pulling out a pocket knife and exclaiming, "It's a knifing match."
With a handy pair of tongs, Mrs Murphy induced him to reconsider his bloodthirsty intentions, but he continued the disturbance until arrested.
A fine of 15s, with the option of ten days' imprisonment, was inflicted.[1]
Edinburgh Evening News, 1 March 1900
[1] About £58 today, or 2 days' wages for a skilled tradesman in 1900.
*****
CIRCUS LANE.—WORKSHOP, with Furniture Store and Ice Wells below. Rental, £12 10s.[2]
Apply to Messrs HENRY & SCOTT, W.S., 20 St Andrew Square, Edinburgh, who will receive Offers.
Scotsman, 19 March 1900
[2] Before electrical refrigeration, ice wells were circular underground pits where imported ice could be packed tightly to preserve it as long as possible.
*****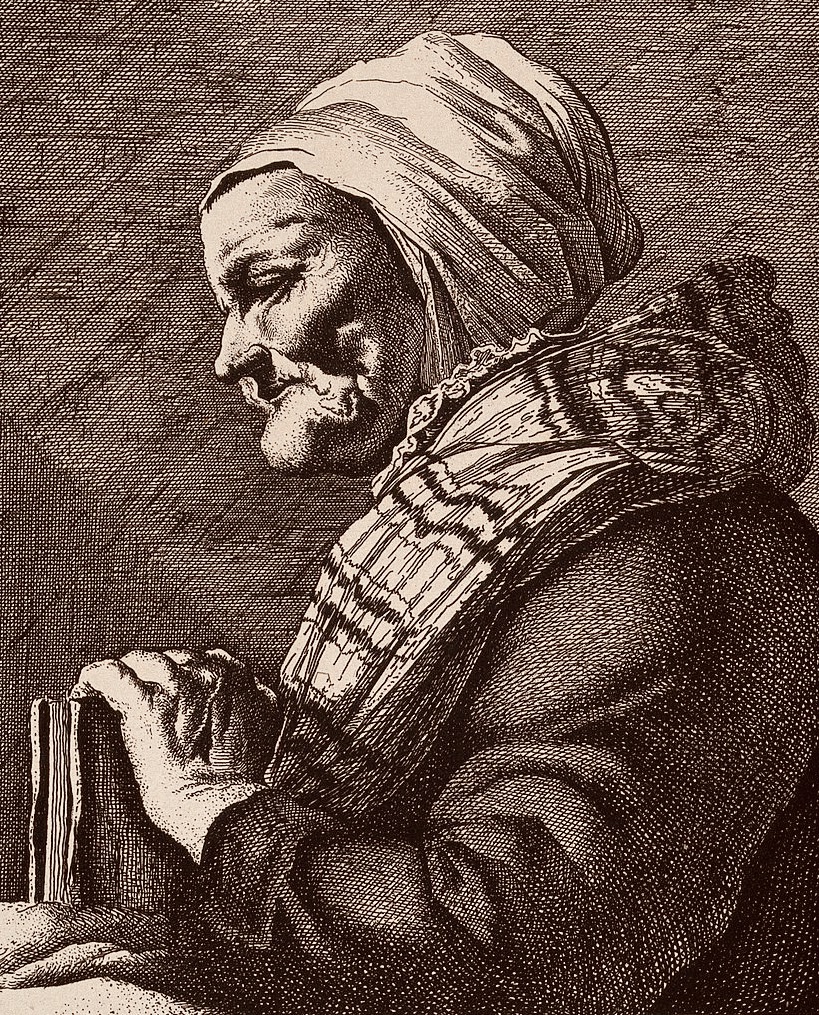 EDINBURGH CITY—Before BAILIE FORBES MACKAY.
TWENTY-FOUR HOURS' CRIME.
There were 37 new prisoners brought to the bar, the charges being: Disorderly, 13, incapable, 8; loitering, 4; army desertion, theft and furious driving, 2 each; and found wandering, contravening Army Regulations, drunk in charge of horse, drunk in charge of child, nusance, and keeping vicious dog, 1 each.
OLD WOMAN CHARGED WITH HOUSEBREAKING.
Mary Thomson or Brodie, an old woman, of 75 years, living at 1 Paterson's Court, Barony Street, who greeted the court with a genial "Good morning, gentlemen," appeared at the bar for remit, charged with the theft of four half blankets, a plaid, a bedcover, three pillows, nine pillow cases, three sheets, three towels, a gold ring, a waterproof, a timepiece, two marriage certificates, and a number of other articles from a neighbour's at 1a Paterson's Court on Friday night by means of housebreaking, the allegation being that she obtained entrance through a window.
Sir Henry Littlejohn[3] said he did not think the accused was fit to plead. He had twice sent her to Morningside [Asylum], and would report on her state of mind to the procurator-fiscal. Accused was accordingly remitted.
Edinburgh Evening News, 10 April 1900
[Image: Wikimedia, creative commons.]
[3] See News from the Mews 33, n.1.
*****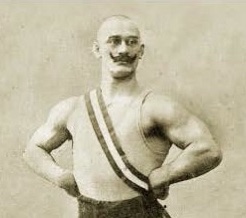 TO-DAY'S POLICE NEWS
EDINBURGH CITY—Before JUDGE MACPHERSON
TWENTY-FOUR HOURS' CRIME
There were 19 new prisoners brought to the bar, the charges being: Incapable, 7; theft, 6; loitering and assault, 2 each; and malicious mischief and cruelty to children, 1 each. […]
CHIVALRY OR JEALOUSY?
Daniel Thomson Cuthbert (49), baker, residing at 7 North-West Cumberland Street Lane, was charged with assaulting a painter by striking him several blows on the face, cutting his eye and lip, at a house at 7 North-West Cumberland Street Lane, and on the street there on Thursday afternoon.
He pleaded not guilty, and evidence was led, from which it transpired that the accused lodged at the house, and came in on Thursday afternoon to find the painter, who had called "on business," with his hand round the landlady's waist.
The sight was eventually too much for him, and, in the words of a witness, he "let drive" at the painter's face, chased him out of the house, and struck him again with the result that he appeared in the witness-box to-day an abject figure, swathed in bandages.
The landlady expressed the opinion that the painter was only "larking," and that the accused committed the assault in a fit of jealousy.
Judge Macpherson said he thought Cuthbert had been a good deal too sensitive. Even the landlady did not consider that she was being taken advantage with. Accused: But she didn't know the character of the man as I did.
A fine of £1 with the option of 10 days' imprisonment was inflicted.
Edinburgh Evening News, 28 April 1900
*****
WILLIAM STEWART & CO. V. ROBERT STENHOUSE.
An action has been raised by William Stewart & Co., iron merchants, Bonnington Road, Leith, against Robert Stenhouse, Dean Bank Lane, Edinburgh, to recover £200.[4]
The pursuers aver that on 5th March last they purchased a quantity of paint and putty, then lying in a saleroom, from the defender at the price of £145 for the paint and £10 for the putty. They say that the goods sold as paint were disconform to the defender's description, and now claim repayment of the price, in addition to £55 in name of damages.
The defender is a horse dealer, and says that he at no time made any representations as to the quality of the goods, as he had no knowledge whatever of the paint trade, though he believes that the goods were paint and putty. He maintains that that the contract for the sale which took place, being a contract for the sale of specific goods which were examined by the pursuers, and which were duly delivered, absolvitor should be pronounced.
The record was closed to-day, and proof allowed. […]
Scotsman, 18 May 1900
[4] About £15,600 today, or 606 days' wages for a skilled tradesman in 1900.
*****
JOINER.—First-class experienced man wanted, accustomed to electric lighting work. Apply M'Ewan, Clark & Co., North Hill Street Lane.
Scotsman, 6 June 1900
*****
WILLIAM REID, a baker, living at 1 Scotland Street Lane, was sent to prison for 12 days by Sheriff-Substitute Reid in Edinburgh Sheriff Summary Court to-day for wilfully neglecting his three children.
"Drink" was the explanation.
Edinburgh Evening News, 28 June 1900
*****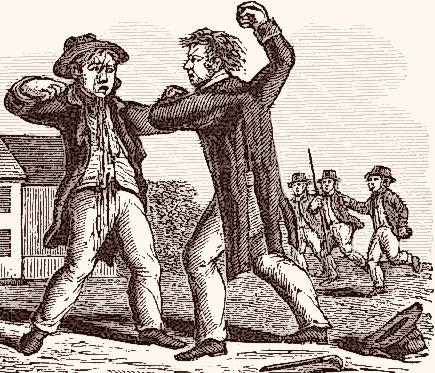 A CALTON HILL SCENE.
James Cox (18), 5 Simpson's Court; Henry Nelson (20), 12 Queen's Place; John Dalgleish (22), 5 Queen's Place; and John Milton (18), 4 Mansfield Place were charged with, and admitted, creating a disturbance on the Calton Hill on the evening of Monday, the 18th inst.
Cox and Nelson, it transpired, had been engaged in a fight the Saturday night previously, but the result was indecisive, and the meeting was adjorned until Monday night on Calton Hill.
All Greenside turned out for the occasion, and the hill presented quite a busy aspect when the battle was resumed.
Dalgleish and Milton, in the double capacity of stewards and "seconds," kept the crowd back, and shouted judious advice and encouragement to their respective champions. Everything proceeded satisfactorily for five minutes, when two constables appeared on the scene, and brought the fight to a summary conclusion.
Bailie Robertson fined each of the participants 10s,[5] with the option of seven days' imprisonment.[6]
Edinburgh Evening News, 29 June 1900
[5] About £39 today, or 1 day's wages for a skilled tradesman in 1900.
[6] Fighting of one kind or another has long been associated with young men on Calton Hill. See the Broughton Spurtle.
*****
Blacksmith, good at fire and vice.—Nimmo & Co., Eyre Place Lane.
Edinburgh Evening News, 2 July 1900
*****

HORSE DEALERS AT LAW.
Acting-Sheriff-Substitute Reid has issued his interlocutor in a debts recovery action in the Edinburgh Sheriff Court at the instance of James Aitken, horse dealer, 11 Church Lane Square, against Peter Hutchison, riding master, Dean Park Mews, for £19 10s 8d.
The pursuer alleged that he had sold a mare to the defender, when defender handed over to him a horse suffering from "foot sore," with a request that he should try to cure it, and that he would reimburse him for any outlays. Pursuer sued for the attention given to the mare and outlays.
Defender said the mare had been exchanged for a horse.
The Sheriff has issued an interlocutor repelling the pleas for the defender, and granting decree for the sum sued for with expenses. Agent for pursuer, Mr F. Lamond Lawson, solicitor; agent for defender, Mr George F. Welch, solicitor.
Edinburgh Evening News,12 July 1900
[Free SVG: creative commons.]
*****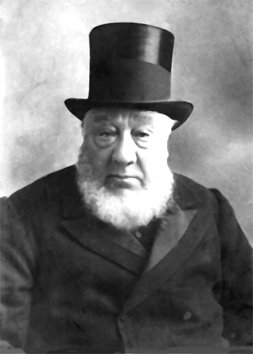 MR ADAM'S CANDIDATURE
Mr Edwin Adam, the Liberal candidate, addressing a meeting during the dinner hour at Thistle Street Lane, gave a fairly detailed exposition of his views, particularly on the reasons annexed to the sudden dissolution and on social questions to about 150 workmen and others.[7]
He got a good hearing, but one of his auditors breaking in upon his remarks declared amid some laughter that he "would as soon vote for Kruger as for Edwin Adam."[8]
Having got into war and having carried the war to a conclusion was no reason, Mr Adam said, why the Government should be sent back.
"But they will go back," shouted the interrupting elector. This Mr Adam thought a little too previous.
Questions being invited by Mr Parish Councillor Kerr, who presided, Mr Adam was asked if he would, if returned, bring down the price of coal. (Laughter and hear, hear.)
Mr [Adam] said, "give you a policy that would not raise the price of coal." (Laughter and hear, hear.)
Mr Adam was thanked for his remarks.
Edinburgh Evening News, 25 September 1900
[Kruger image: Wikipedia, creative commons.]
[7] Adam was the Liberal candidate here in the 1900 General Election.
[8] Paul Kruger, President of the South African Republic (1883–1900) at the outbreak of the Second Boer War in 1899. In the end, Adam lost by 1,535 votes to a Liberal Unionist candidate. Nationally, 'The Khaki Election' was won by the Conservatives. 
*****
WEST EDINBURGH.
MR ADAM'S CANDIDATURE.
Mr Edwin Adam, the Radical candidate for the West Division, addressed one workman's meeting yesterday, at the dinner-hour, at the coachbuilding works of Messrs Croall, York Lane. Mr J. M. Croall presided.
In the course of a brief speech the candidate reiterated his views on the South African question. He was in favour of self-government under the British flag being given to the two annexed States.[9]
He had been asked what he would do if after getting self-government the Boers proved disloyal. He was not going to say what he would do if the unforeseen, impossible or improbable happened.[10]
On the motion of Councillor Gibson, the candidate was awarded a vote of thanks. […]
Scotsman, 4 October 1900
[9] The South African Republic and the Orange Free State.
[10] Refusing to answer awkward hypothetical questions remains popular among politicians to this day. Not least when the hypothetical question concerns a hypothetical scenario raised by the politician in the first place. 
*****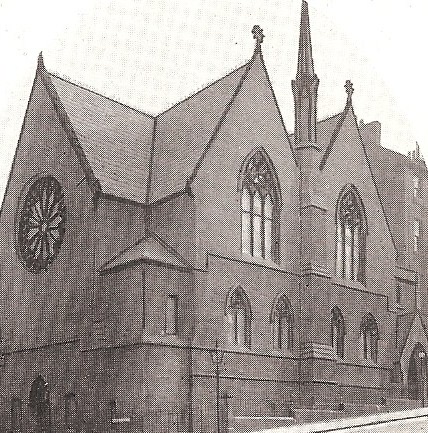 SUNDAY SCHOOL ROWDYISM IN DUBLIN STREET.
AT EDINBURGH CITY POLICE COURT TO-DAY.— Five boys, James Dall (14), Cumberland Street; Thomas (12), Cumberland Street; James Wood (14), N.-E. Cumberland Street Lane; Thomas Bryden (12), 6 Cumberland Street, and Alexander Henderson (11), 9 Cumberland Street, were all charged with creating a disturbance in Dublin Street and Broughton Market, and maliciously knocking and pulling the window shutters of Dublin Street Baptist Church during service on Sunday evening, the 28th October last.[11] They pleaded guilty.
It was stated that the accused were part of a gang of rough lads who congregated in this locality on Sunday afternoons and evenings, and were a source of considerable annoyance to the residenters. Most of the boys belonged to the Sunday-schools, for three-quarters of an hour previous to the opening of which every Sunday there was perfect pandemonium in that locality.
Bailie Brown said he was surprised that the officers of the school did not make better arrangements to prevent this sort of thing. He warned the boys that if they appeared before him again they would be birched, and meanwhile put them under caution for their future conduct.
Edinburgh Evening News, 13 November 1900
[Image: Canonmills Church.]
[11] The congregation worshipped here from 1858 until they removed to their current location at Canonmills in 1987.
*****
JUVENILE VANDALISM IN EDINBURGH.
Edinburgh seems at present to be passing through an epidemic of juvenile vandalism. Regularly every day for the last two months batches of boys have been dealt with by the Court, but according to the police, they do not represent a tithe of the complaints which are reaching them from all parts of the city of damage to property. Nothing seems to have escaped—windows, woodwork, trees, and turf in public parks, gardens, railings, and almost everything accessible have suffered in one way or another at the hands of the young rascals, who would almost seem to roam about in bands specially for the purpose.
Among the usual contingent juveniles dealt with at Edinburgh Police Court this morning were two respectable looking boys, Edward Hay (13), Baiony Street, and Hugh Nichol (12), 8 New Broughton, who were charged with, and admitted, maliciously knocking down and destroying a public notice board in Bellevue Park on the 1st inst.
The accused, it was stated, threw themselves against the board until they brought it down, when they proceeded to smash it up, and scattered the pieces about the park. Bailie Brown said this state of matters was becoming intolerable, and the time had come when some other punishment must be inflicted than merely putting the boys under caution. He ordered the accused to each receive five stripes with the birch rod.
Edinburgh Evening News, 14 November 1900
*****
CHESTNUT HORSE FOR SALE, Handsome, Strong, Well-bred, 16 hands, 8 years: fast, good action, warranted steady double and single and to ride; quiet at team sound; hard condition. Christie, 12 William Street Lane.
Scotsman, 12 December 1900
*****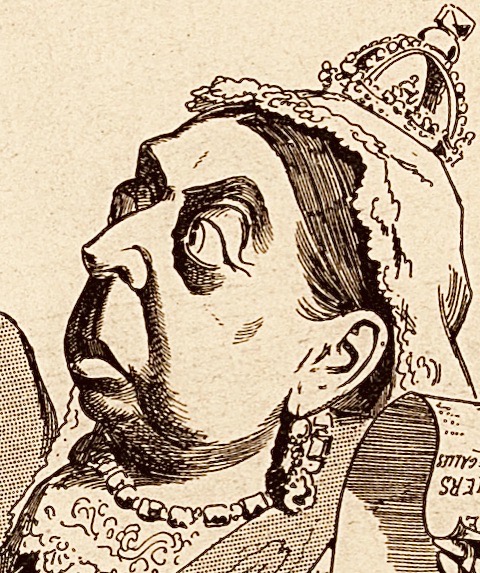 TRADE AFFAIRS
EDINBURGH AND DISTRICT TRADES COUNCIL
The fortnightly meeting of Edinburgh and District Trades Council was held last night in the Moulders' Hall, High Street[12]—Mr William Scott, vice-president, in the chair.
Before proceeding with the business, the Chairman said he was certain they had all learned with regret of the death of Her Most Gracious Majesty, Queen Victoria,[13] and, although they might have some difference of opinion, he was sure they would all agree with him that the Queen was a woman who has had a desire to be at peace with all nations.
Although at the present time the country was involved in a great war,[14] so far as he understood, he believed it was not with Her Majesty's will that the war was gone into. He thought that made them feel the loss of Her Majesty all the more at the present time.
There was a feeling prevalent to some extent among the executive that the Council should postpone the business and adjourn the meeting or that they should read the minutes and correspondence, and go no further. He asked an expression of opinion from the Council.
Mr Thomas Wilson (bakers) moved that they proceed with the business in the usual manner. He quite endorsed all that had been said regarding the personal character of the late Queen. Many of them, however, had had bereavements which touched them more closely as workers than did the death of Her Majesty. (Applause.) It had not been customary on those occasions for the Council to postpone its business as a mark of regret, and he thought they could on this occasion proceed with the business in the usual manner without showing any disrespect. (Applause.) Mr Campbell (saddlers) seconded.
Councillor H. W. Stewart moved that the meeting stand adjourned to that day fortnight. He thought the chairman would have had more courage. He (Mr Stewart) did not want to introduce opinions. He held his own as to the Government. At the same time in the circumstances the only way they could show their respect was by adjourning the Council. Mr J. Moffat, treasurer of the council, seconded.
On a division the motion to go on with the business was carried by 13 votes to 10. […]
Scotsman, 23 January 1901
[12] At 105 High Street, now home to the Shamoli Thai restaurant.
[13] Queen Victoria had died the previous day (22 Jan) at Osbourne House on the Isle of Wight.
[14] The Second Boer War lasted from Oct. 1899 to May 1902.
*****
Thus concludes the News from the Mews … for the time being.