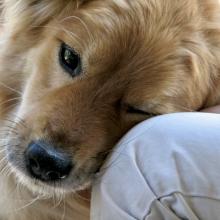 Edinburgh Dog & Cat Home will permanently shut its recently opened Stockbridge charity shop at 13a Raeburn Place in the wake of Covid-19.
The Seafield-based local welfare charity – established in 1883 to rescue, reunite and rehome lost, stray and abandoned dogs and cats across Edinburgh and the Lothians – has been unable to raise money as usual during Lockdown.
Commercial operations plus face-to-face, community and event-fundraising activities have ceased. Crucially, the Government's Lockdown and travel ban have caused an immediate drop in demand for the Home's holiday boarding service, resulting in the loss of its most reliable source of income.
The Home receives no regular government funding and has been ineligible for other pandemic-related emergency funds. Its annual costs are around £2.7M, but it now projects losses of over £650k in 2020 alone.
Emergency restructuring responses have included permanent closure of the Portobello shop, furloughing of roughly half its 65 staff, and 15 redundancies.
These measures are aimed at securing the Home's long-term future beyond the end of this year. Looking ahead, the charity seeks to develop alternative cost-effective and sustainable fundraising activities.
CEO Lindsay Fyffe-Jardine says, 'These decisions have been heart-breaking, but we know that we must put the future of the Home first and make every decision in the best interests of our animals.'
[Image top-right: Wikimedia, Creative Commons.]