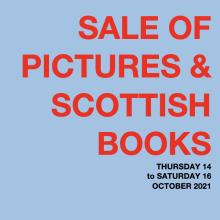 Acclaimed artist Victoria Crowe was at St Andrew's and St George's West Church this morning to raise awareness of the forthcoming Sale of Pictures and Scottish Books there later this month.
Crowe has donated two paintings for the sale: 'Turn of the Season' (which she is pictured  holding, below) and 'Large Tree Group' (even further below, held by an assistant).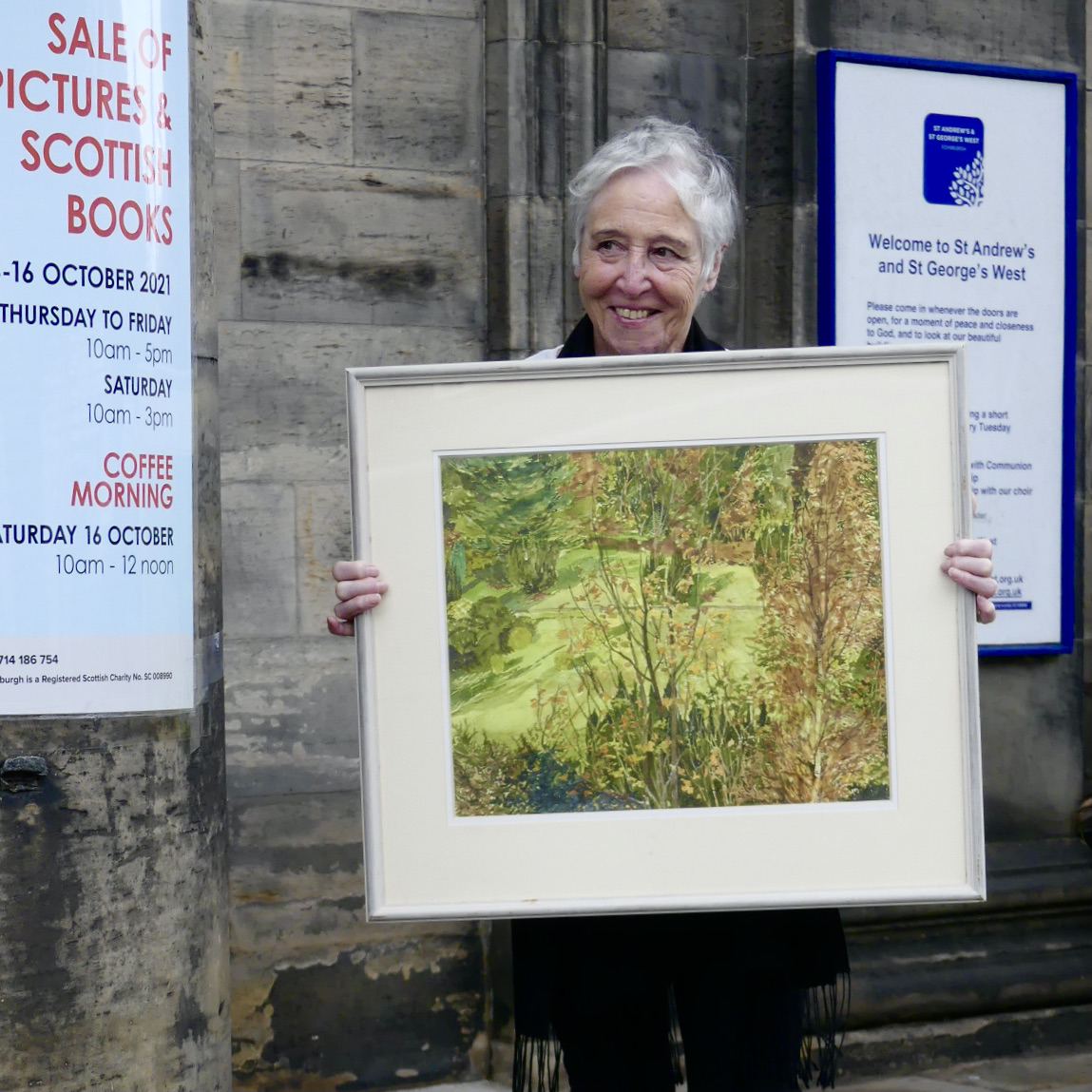 Notables
Organisers say, 'Highlights this year by contemporary artists include works by Victoria Crowe, Henry Kondracki, Jennifer McRae, Susie Leiper, Douglas Davies, Lynn McGregor, Richard Demarco, Carola Gordon, and Ann Oram. 
'Notable artists of the past are also well represented, including a rare pencil sketch by Sir David Wilkie of "The Forth & Fife from Edinburgh's New Town", and works by John Faed, HW 'Grecian' Williams, and Sam Bough. 
Special picture hanging arrangements will ensure the sale is as safe as possible in line with current Scottish Government guidelines.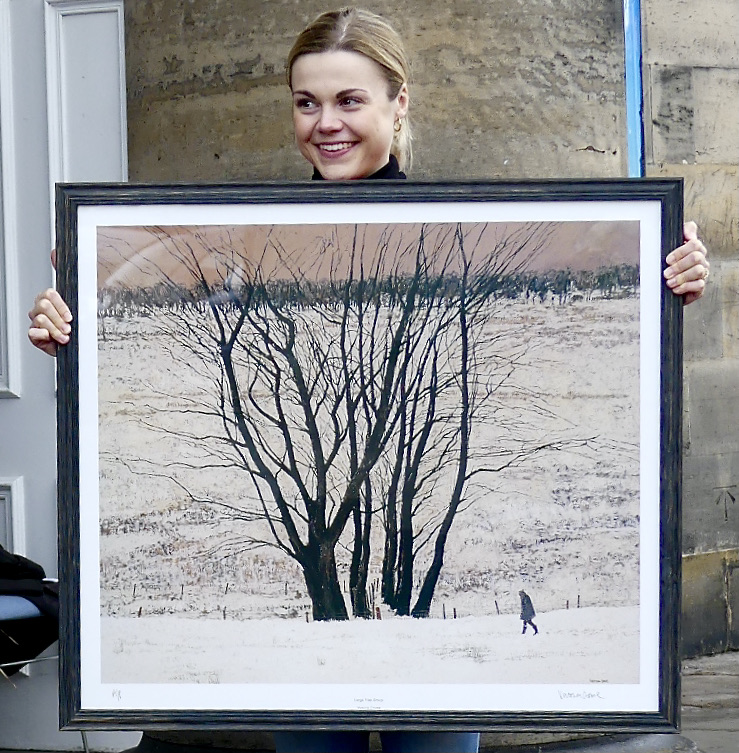 Scottish books, maps, and ephemera
Scottish books on offer include ones by Robert Louis Stevenson, Burns, Carlyle, Scott, Alasdair Gray, and George Mackay Brown whose centenary this is. Plus, general paperbacks.
The Sale's outstanding item is a first edition (1848) of Alan Stevenson's Account of the Skerryvore Lighthouse.Stevenson (uncle of Robert Louis Stevenson) was the engineer commissioned by the Northern Lighthouse Board to build what is said to be "'he most beautiful lighthouse in the world'.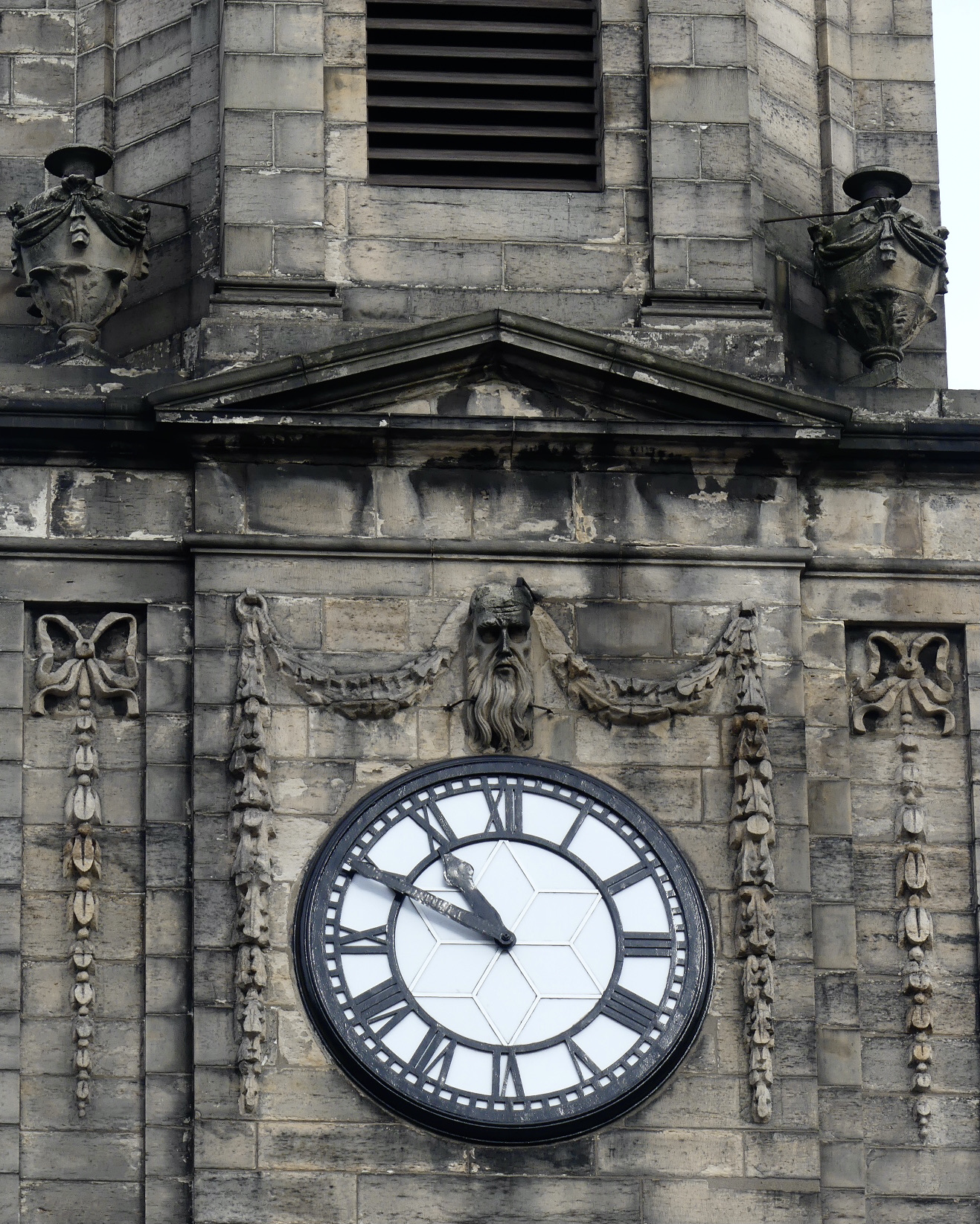 Money to Malawi
Before Covid restrictions curtailed the events, the two sales held here each year (one in May and one in October) raised around £105k in total, making them the biggest fundraisers for Christian Aid in the UK.
Christian Aid Scotland's Sally Foster-Fulton says,  'Money raised will go towards our Harvest Appeal, which this year focuses on Malawi: a country on the frontline of the climate crisis, where communities have lost homes, livestock and livelihoods due to extreme weather and storms.'
The autumn Sale will be held from Thursday to Saturday, 14–16 October, from 10am to 5pm on Thursday and Friday, and from 10am to 3pm on Saturday.