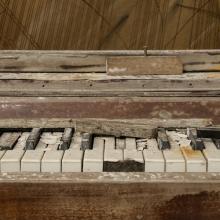 EDINBURGH LICENCE TRANSFER COURT.
[…]
A DIRTY BACK ROOM.
Christina Cameron or M'Callum, executrix of the late Hugh M'Callum, asked for transfer of the public-house certificate at 11 East Register Street, held by her late husband.
Bailie Gibson remarked that on visiting the place he found it in a very filthy condition. He understood there used to be a "free and easy" held there, and the remains of a piano were still in a back room. He thought the applicant should be asked to undertake that the back room would be no longer used.
The application was granted on this condition.
Scotsman, 23 July 1903
[1] Image: Max Pixel, Creative Commons.
*****
AN UNSUCCESSFUL "HANGING."
EDINBURGH MAN'S SILLY CONDUCT.
Before Bailie Murray, in Edinburgh City Police Court this morning, Charles Gordon, stableman, 8 Queen's Place, Greenside, was charged with behaving in a disorderly manner in his mother's house there in the early hours of this morning and attempting to commit suicide by hanging himself with a rope.
The accused went home under the influence of drink, created a disturbance, and afterwards went into a room saying he was going to bed. His mother heard a noise, and hurrying into the room found the accused lying in front of a bed with a rope round his neck, the other end being fastened to the back of the door.
The Prosecutor stated that Gordon told his mother he was going to commit suicide, but probably behaved in this way just to frighten his mother. Sir Henry Littlejohn told Bailie Murray that there were no marks —except those of drink.
Bailie Murray thought the accused should have time to allow the poison to get out of his system, and with that view sent him to prison for twenty days.
Edinburgh Evening News, 11 June 1903
*****
PHYSICAL TRAINING EXHIBITION IN MUSIC HALL.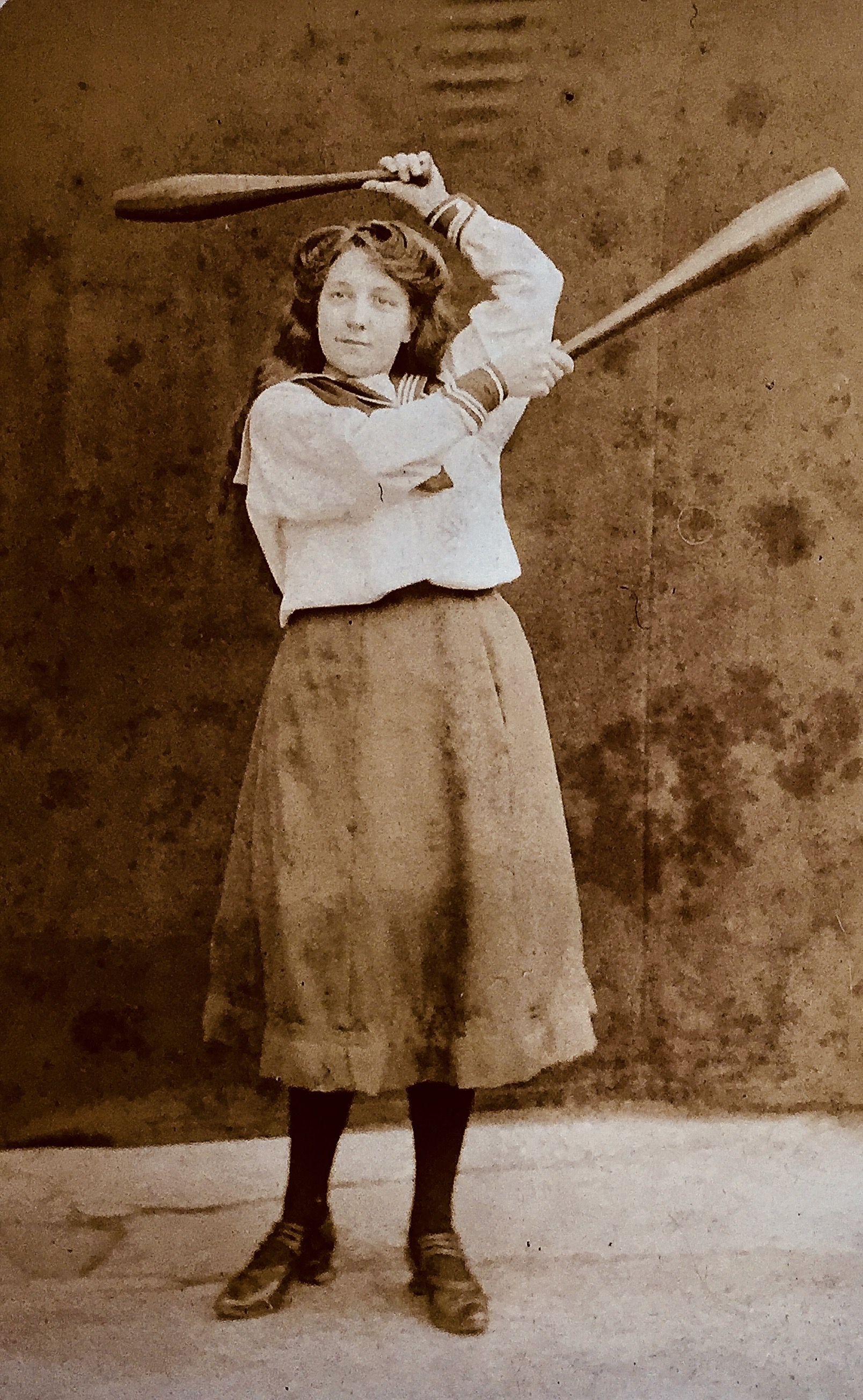 An exhibition of physical training and gymnastics was given by the pupils attending St Mary's Roman Catholic Cathedral Academy and York Lane Schools, last night, in the Music Hall, Edinburgh.[2]
Proficiency was shown by the boys on the parallel and horizontal bars; while the girls went through dumb-bell and bar exercises, and the admirable training of the children was a reflex on the work of their instructor, Col.-Sergt. Bee, of the Queen's Brigade.
Other exercises by the girls included "pinafore drill" and a skipping rope dance, both meeting with the heartiest approval of the large attendance, over whom Archbishop Smith presided.
Edinburgh Evening News, 24 June 1903
[2] The Music Hall was located at 54 George Street – today's Assembly Rooms.
*****
COAL, OIL, AND RAG STORE; CHEAP.—For particulars apply 2a Gilchrist's Entry, Greenside Row.
Edinburgh Evening News, 25 June, 1903
*****
FASHIONABLE MARRIAGE.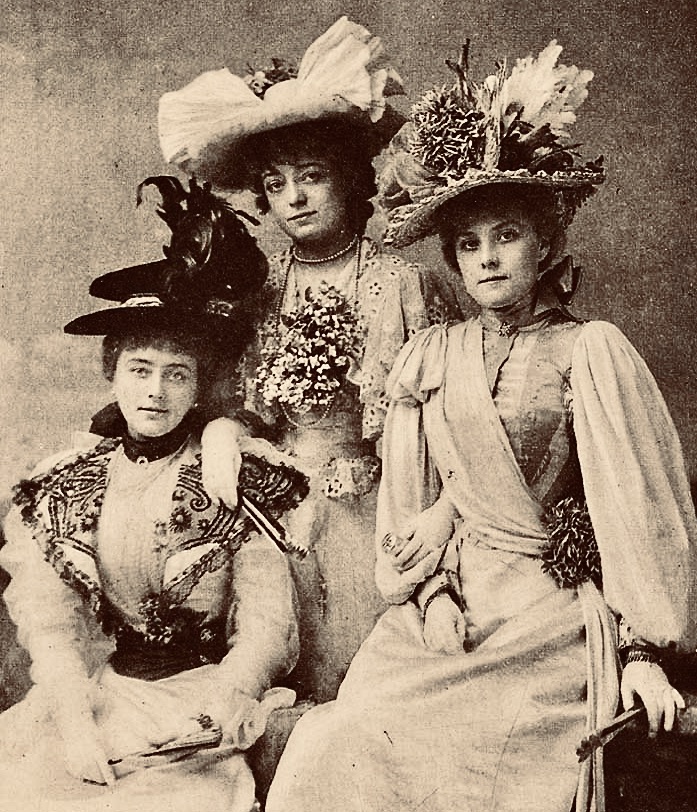 The marriage of Mr Alexander Gillespie Cowan, second son of Mr J. J. Cowan of Westerlea, Murrayfield, Edinburgh, to Miss Annie Logan Home, elder daughter of Major Logan Home of Broomhouse, Berwickshire (late of the Bedfordshire Regiment), took place on Wednesday last at the Catholic Apostolic Church, Edinburgh.
The ceremony was performed by the chief  minister of the church, Mr W. Seton, and Major Logan Home gave his daughter away.
The bride's dress was of rich duchesse satin with court train, and was trimmed with old Limerick lace worn by her grandmother at her wedding in 1844. Her ornaments were a string of pearls, an heirloom in her mother's family, and a handsome diamond pendant, the gift of the bridegroom. She wore a tulle veil and wreath of orange blossoms, and carried a lovely bouquet of white roses and lilies of the valley, presented by the bridegroom.
There were five bridesmaids, the Misses Katherine, Helen, and Edith Logan Home, sisters of the bride; Miss Kathleen Cowan, sister of the bridegroom; and Miss Amy Forsyth. They were very prettily dressed in cream voile over yellow silk, with yellow sashes, large straw hats trimmed with marguerites and butter cups, wore beautiful brooches, and carried bouquets given to them by the bridegroom. Mr Harold Cowan, brother of the bridegroom, was best man.
After the ceremony, Major and Mrs Logan Home entertained a large party of guests at Aitchison's Rooms, where numerous handsome presents were on view, amongst which were a handsome silver writing case and blotting book, presented to the bride by the tenantry and tradesmen on the Broomhouse and Edrom estates, Berwickshire; silver entree dishes, presented to Mr Cowan by the employees at Craigside, and silver knives in a case, by the staff at West Register Street.
Mr and Mrs Cowan left for Norway, the bride travelling in a dress of cream serge, trimmed with pink applique, and a black picture hat.
Mid-Lothian Journal, 31 July 1903[3]
[3] A.G. Cowan, 29, bachelor and papermaker, was one of 11 children born to John James Cowan (papermaker) and Sophie Margaret Cowan (née Gillespie). His usual address was Westerlea, Murrayfield. Margaret A. Logan-Home, 23, spinster, was one of 5 children born to George John Ninian Logan-Home (retired army major and 6th laird of Broomhouse) and Eva Logan-Home (née Seton). They were married according to the forms of the Catholic Apostolic Church (685/2 248), and it seems possible that the 'angel' was a relation of the bride's mother. Alexander died in Melrose in 1961. For more on the Cowan business in West Register Street, see Broughton Spurtle, last accessed 16.12.20. Image: Wikimedia Commons, last accessed 16.12.20.
*****
EDINBURGH TAILORS' STRIKE.
ROW IN HOPE STREET LANE.
In Edinburgh City Police Court to-day, Acting Sheriff Adam heard evidence in a charge against David Murray (50), a tailor, living at 36 Grove Street, of having on Monday night in Hope Street Lane behaved in a disorderly manner, and accosted and used bad language towards Bernard Harrison, a Jewish tailor.
According to the evidence led, Harrison was working in a workshop in Hope Street Lane, and had been subject to annoyance by tailors on strike,[4] in consequence of which two detectives were put on duty to see him home from his work.
On Monday on leaving the shop, he was accosted by Murray, who was under the influence of drink and who flung some choice epithets at him, taunted him with having detectives to see him home, and said he he ought be killed. Detectives Robertson and Whyte, who constituted the "bodyguard," arrested the accused.
Murray denied the offence with the exception of the bad language. The prosecutor pointed out that a distinct warning was given in a similar case in that court a fortnight ago, when a fine of £1 was inflicted.
Acting Sheriff Adam remarked that feeling was running high in the town, and the men who were working must be protected. He would treat this case as a breach of the peace, however, and on this occasion inflict a fine of five shillings, with the option of four days' imprisonment.
Edinburgh Evening News, 9 September 1903
[4] See Edwardian News from the Mews, 16.
*****
DISORDERLY CONDUCT IN LEITH STREET.—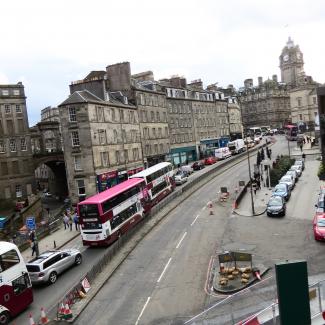 Before Acting Sheriff Adam in Edinburgh City Police Court yesterday, George Gowans, musician, 77 St Mary Street, Edinburgh; Robert Charles Valentine Carey, clerk, 12 Comley Bank Place; and Robert Stephenson, waiter, 10 Little King Street, were charged with having been drunk and behaving in a riotous and disorderly manner in Leith Street at six o'clock on Sunday morning.
They pleaded guilty, and the Prosecutor said the men had come out of a Leith Street club, which had been the cause of considerable disturbance in the district. The disturbances usually occurred between three and six o'clock in the morning.
The Sheriff fined the first two accused 10s. 6d each,[5] or fourteen days, and in admonishing Stephenson, advised him to keep clear of "these clubs."
Scotsman, 22 September 1903
[5] Equivalent to about £41 today, or 1 day's wages for a skilled tradesman in 1903.