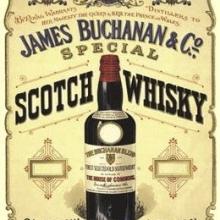 LEITH POLICE COURT.
(BAILIE M'KELVIE ON THE BENCH.)
THURSDAY
Robert Mearns, labourer, Greenside Row, Edinburgh, was not working about the beginning of the present month, but he devised other and easier means to become the proud possessor of two quart bottles of whisky.
From the great array of legal phraseology on the charge sheet, the correctness of which was admitted by accused, it appears that on the 4th of the month he visited the shop in the Kirkgate occupied by Robert Thomson, licensed grocer, represented that he had been sent by an Edinburgh customer for a quart bottle of whisky, and supported the statement by a pencilled note purporting to have been written by the customer in question.
He received the whisky, and, encouraged by his success, returned the following day with a similar request, which, as he produced another note, was also granted. Needless to say, the whisky never found its way to Mr Thomson's Edinburgh customer. Three previous convictions were libelled against accused.
Accused, addressing Bailie M'Kelvie as "your Lordship," said that he was acquainted with both Mr Thomson and the customer whose name he had used, and that he had intended to pay Mr Thomson for the spirits as soon as he got regular work.
Bailie M'Kelvie said accused had pleaded guilty to a very serious charge. It was not only fraud and imposition, but in his opinion, it was forgery, and to allow a charge of that kind to pass wth a lenient sentence would not be fair to the general public. He could not make the sentence less than thirty days' imprisonment.
Leith Burghs Pilot, 27 July 1901
****
EDINBURGH BOY CRUSHED IN A SAND
DISTRIBUTER
Between ten and eleven o'clock this morning a boy eight years of age, named John Norval, and residing at 5 Gilchrist Lane, Greenside, sustained very serious injuries in Leith Street, Edinburgh.
His leg was caught in the revolving shaft of a street sand distributing cart,[1] and before he could be extricated his leg was horribly crushed and had suffered other injuries. He was immediately conveyed by the police to the Royal Infirmary, where he lies in a precarious condition.
Edinburgh Evening News, 13 August 1901
[1] To improve traction or braking in slippery conditions, sand was spread from a box on the tram onto the rail in front of the wheels. It could be particularly useful as here on steep inclines. The boy Norval survived his ordeal.
****
COUNTERFEIT COINS IN EDINBURGH—TWO ARRESTS.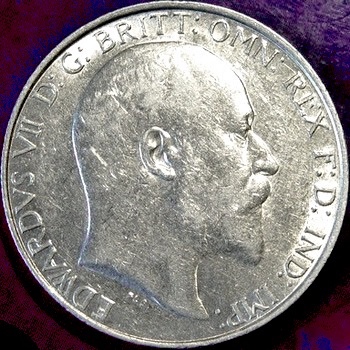 Recently the Edinburgh police received complaints from various tradesmen of counterfeit coins having been imposed on them, and the shopkeepers of the town were warned carefuly to examine any coins which seemed to them to be suspicious. As a result of these precautions a woman, Maggie Flockhart, was arrested in the Cowgate on Thursday afternoon for having, it is alleged, endeavoured to pass a counterfeit shilling in a baker's shop.
Several coins similar in material and appeareance of that alleged to be in the possession of the woman had also been passed in the town on the same afternoon, and this fact led the police to believe that a systematic manufacture was going on. The woman refused to give any information, but later on the police learned that she had been seen in the company of a man earlier in the day.
After further investigation, the police resolved to visit the house at 5 Queen Place, Greenside. This they did about three o'clock yesterday morning. Constables were placed to guard all the possible outlets, and Lieutenant Louden, Inspector Duncan, and Detective Knox forced the door open without much noise.
When they entered the house, which has but one apartment, and that poorly furnished, they discovered moulds, smelting pots, pewter, and other metals, and in various corners of the house found several apparently newly-manufactured coins, chiefly two shilling and one shlling pieces.
A man was laying sleeping in the bed, and when the police had finished their work of examination, they awoke him and placed him under arrest. He was taken to the police office, the detectives also taking with them the various materials used in the work of counterfeiting.
It seems that the woman who was arrested in the Cowgate cohabited with the man, and it is alleged that she was in the habit of passing the base productions of the supposed counterfeiter. The man, who gave his name as Walter Kerr, labourer, will appear at the Police Court to-day along with the woman.[2]
Scotsman, 14 September 1901
[2] On 30 September, Kerr, who had been previously convicted of theft at Leeds Quarter Sessions, pleaded guilty to possessing coiner's implements and counterfeit coin and was sentenced to 9 months' imprisonment. Flockhart pleaded 3 charges of fraud on shopkeepers and got 59 days in prison. Image: Museum of Applied Arts & Sciences, accessed 29.12.20.
****
GIRL (experienced) for Arab machine.—Leighton printer, 136 N.-W. Rose Street.[3]
Edinburgh Evening News, 19 September 1901
[3] An Arab machine was a small letterpress treadle printier. The Rose St lanes today are rather sterile, but in the Edwardian period they teemed with myriad small traders, e.g.: aerated water manufacturers, blacksmiths, bookbinders, bottle washers, cabinetmakers, casemakers, joiners, platemakers, plumbers, polishers, printers, turners, and upholsterers.
****
CHIMNEY SWEEPER, good roper or bottomer wanted immediately. Apply 3 Charlotte Place Lane.
Edinburgh Evening News, 7 October 1901
****
COMFORTABLE furnished room, suit one or two respectable girls.—Preston, 3 Dublin Street Lane.
Edinburgh Evening News, 7 October 1901
****
AN OUTRAGEOUS ASSAULT AT LEITH.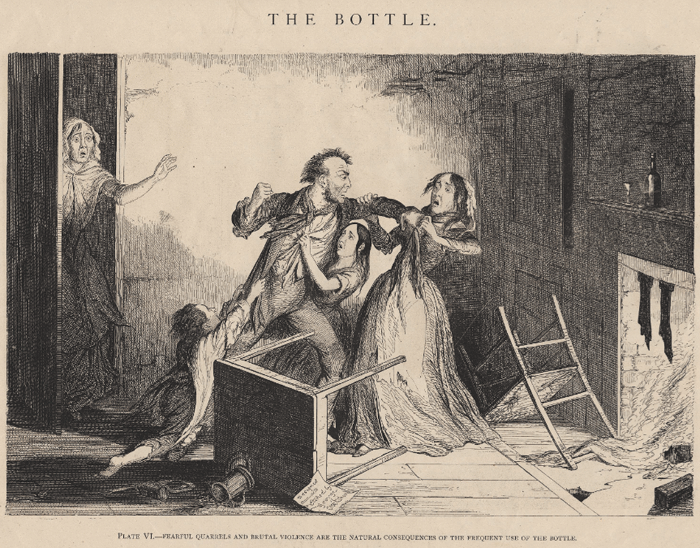 At Leith Police Court yesterday, William Chapman, a miner, residing at 24 Greenside Row, Edinburgh, was charged with having on Friday last assaulted Christina Rae or Dalgliesh by compressing her throat and throwing her down, and with assaulting Dalgleish's sister by striking her on the face; and further, with seizing the latter's baby, and throwing it on the floor.
Accused, it appears, resides with Dalgleish's husband at Greenside Row, and Dalgleish stated that she had been asked by him to go away with him. She was to give him his answer on Friday, and when she declined to go he committed the assault. He further threatened to get a revolver and shoot her and her sister.
Bailie M'Kelvie said he could find no excuse for accused's conduct, and passed sentence of a 20s. fine,[4] with the option of fourteen days in jail.
Scotsman, 15 October 1901
[4] Equivalent to about £78 today, or 3 days' wages for a skilled ltradesman in 1901. Crimes against the person often seem to have attracted less severe sentences than crimes involving property; see LBP (27.7.01), EEN (5.10.03; 22.8.05), S (8.3.10). A notable exception was EEN (28.8.02). Image: Prohibition: an interactive history, accessed 29.12.20.