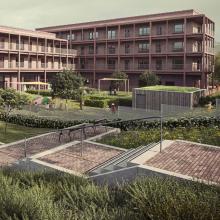 COUNCIL SUBMITS DETAILED PROPOSALS
City of Edinburgh Council has now submitted more detailed plans for the former Powderhall bowling greens on Broughton Road (21/00381/FUL).
As mooted in earlier consultation rounds, the proposal (by Collective Architecture) is for a mixed inter-generational development in one building, comprising an early-years nursery for 128 children at ground-floor level, with 27 accessible housing units upstairs for residents aged 55+.
'The proposals seek to provide opportunities for connections between the children and elder residents, incorporating a shared external entrance area and portico, an open access balcony which overlooks the nursery garden and an adjacent communal resident's garden.

'The co-location of these services also provide an opportunity for the nursery and resident's to create an informal but also a formal relationship, with opportunities to develop a programme of intergenerational activities that could include storytelling, crafts, cooking and/or gardening – sharing skills and experiences for mutual benefit.'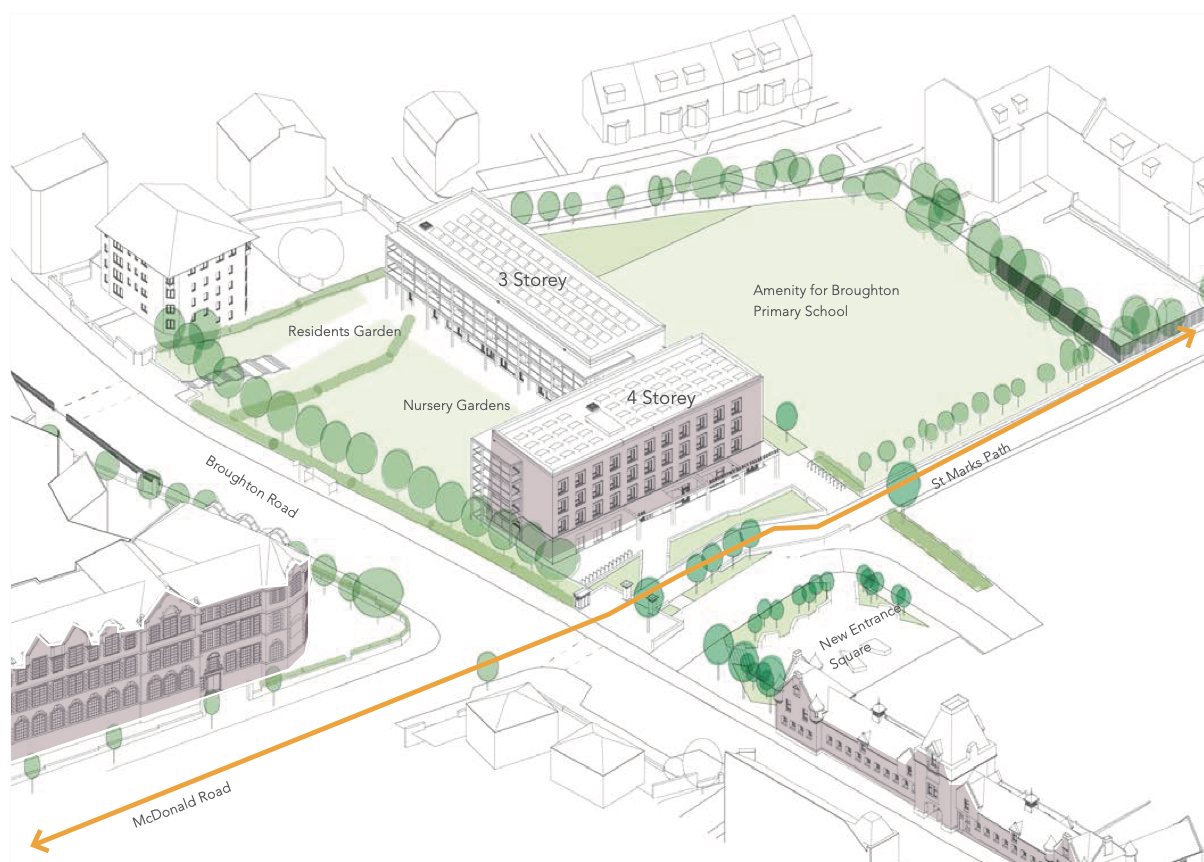 Designed in accordance with Passivhaus standards, the building should be highly energy efficient.
Also part of this application are south-facing gardens adjacent to Broughton Road, an outdoor amenity green space to the rear, a new public entrance square, and a widened St Mark's Path with physically segregated cycle lane.
The amenity space at the back is intended principally for use by Broughton Primary School, which would manage public lets out of school hours. It would also manage lets for a community room within the new building.
The now demolished Powderhall Destructor was built in the 1880s, and during parts of its history extended across adjacent land before this began to be converted into bowling greens in the early 20th century. Ground contaminants associated with that use have been found in the proposed site, and will require a 600mm 'capping layer' to keep them out of harm's way. An interesting short history is available here.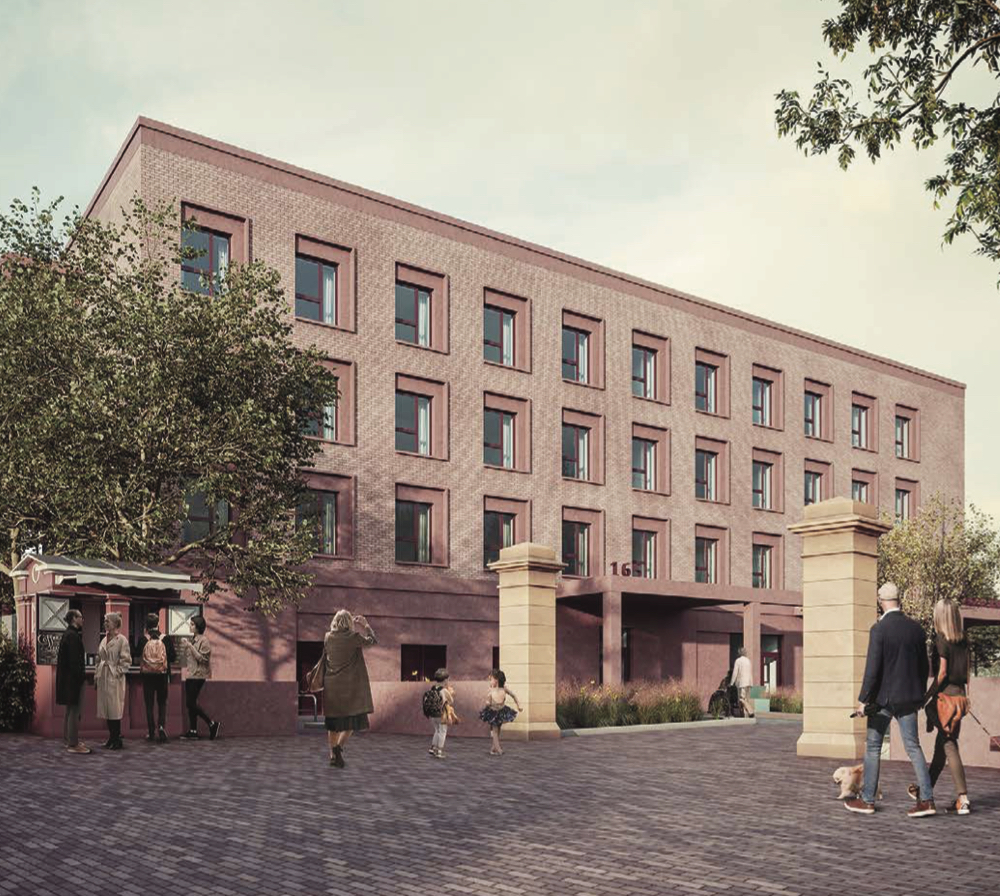 Part 5 of the Design & Access Statement explains how and why the application deviates from the original Place Brief's aspirations. This boils down to: (a) the absence of affordable housing; (b) the lack of a 'strong built frontage' onto Broughton Road. The decisions taken seem perfectly reasonable.
At first glance, Spurtle likes these plans a lot, including the likely range of colours and textured 'materiality' of surfaces which are intended to complement the existing built surrounds.
The visualisations, however, are all toned in subfusc pinks, as if seen dimly through the membrane of a supermarket sausage. Why this should be is anybody's guess, but the effect is unnecessarily depressing.
If you wish to comment on the proposals, you may do so here by 5 March. A determination is expected by 25 March.
------