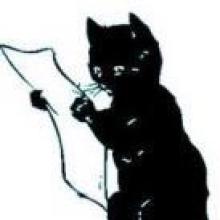 As you read this, advance copies of the February Spurtle have already begun snowdropping across the barony.
The new issue begins with an exclusive – the impending loss of a high-street staple. It continues cheerily with a local slant on disease, gives a guarded thumbs up to the brave new Bonnington, and heartily applauds two locals well worthy of your support and recognition.
Page 2 contains more Planning than you can shake a theodolite at. With added granola and extra parking.
On Page 3 we remember Hogarth's time on Hart, Nelson and Albany Streets. (Yes, really.) We include a heartening prelude to Spring, a case of disappearing whisky, and the chance of substantial improvements to some of Broughton's hilliest and most irritating places to meet coughing strangers. Talons, migraines and concrete panels follow, as does a painful reassessment which certainly wasn't easy to write and probably isn't pleasant to read.
Finally, for those of you approaching your paper in the proper order, Page 4 lowps hungrily through Rodney Street Tunnel, anticipates taking a deep breath of fresh air, and concludes with a note on fractal bifurcation.
All this and MUCH MORE in four closely printed pages of concentrated local coverage. It's brief, it's punchy, in some parts it's over 160 years old and still as fresh as the day it was written.
Find your rarer-than-hens'-teeth special edition in surviving shops and informal street libraries across Broughton and beyond from tomorrow. Or, for those who can't wait, download a colourful pdf HERE any time after midnight tonight.