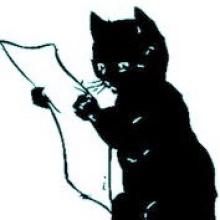 As you read this, advance copies of the April Spurtle are already drifting across Broughton like spring snowflakes on a northerly wind. Brace yourself.
Issue 316 begins with an icy editorial blast. It continues with news of a 6-month freeze, a much loved unlovely structure left out in the cold, and a frosty response to calls for consultation. Politicians beware – the hustings are coming.
On Page 2 we look at decay in high places, officials in bunkers, how things fall apart, and who decides what should go where. We also consider the joy of ducts, fundraising, public life in tight spaces, and a small victory for uncluttered footways.
Progress and recognition feature on Page 3, along with prancing ponies, parked tractors, fond memories of poor pizzas, and mysterious opening hours. Many thanks to Irvine Welsh.
Current affairs explain an absence on Page 4, and we reveal why Sighthill and Gorgie are more down in the dumps than Leith Walk and leafy Corstorphine. There's also good news for residents of the Beaver Lands, where danger has been proactively banned in favour of, um, perfectly safe life-threatening pleasure.
April's 4-page hyperlocal Spurtle teases and tautens the news like ice cubes in budgie smugglers. Find your concise copy in all the usual outlets across the barony, and – for the first time in months – McDonald Road Library. Alternatively, download a freeze-resistant e-copy from the website HERE after midnight tonight.
If you have news, views, photos, leaks, ideas or a willingness to help, we'd love to hear from you. Please get in touch at spurtle@hotmail.co.uk.