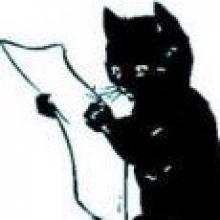 As you read this, advanced copies of the March Spurtle are already popping up across the barony like snowdrops awaiting the first dog of spring.
We begin on Page 1 with 186 miles of scaffolding, a foot, a hole, a potentially colourful crossing, and an abrupt absence.
On Page 2 we continue with news of roughly circular arguments, straightforward disruption, carbon-neutrality to your doorstep, and a potential Trojan Horse. There are also Planning stories aplenty, supplemented by news of knitting, local businesses, and buses.
What Page 3 would be complete without squirrels hard at it, two moving accounts, and a cat fight? This one also has balloons, football, splendid views. and new spaces large and small.
What remains of Calton Hill and a New Town façade feature on Page 4, as do the importance of bicycling, an awkward squeeze for local yoga, and marshalling a gallon into a pint pot.
We conclude with an appeal for addresses.
In short, this issue has all the reporting granularity you could hope for from a hyperlocal but with one eye forever squinting at the bigger picture. As a matter of historical interest, it may also be the last copy not to mention coronavirus for some time. Catch it and bin it while you can.
Issue 293 will be available in all the usual shops, eateries, drinkeries, libraries and premises of high repute across Broughton and beyond. For those who prefer their journalism in colour and not covered in other people's droplets, a pdf will be available HERE from midnight tonight.