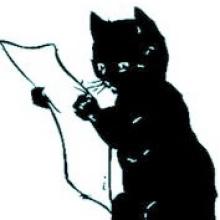 As you read this, advanced copies of the November Spurtle are already spreading across Broughton and beyond like bats flitting before a storm.
Issue 334 leaps into action with news of progress, variously slow, encouraging and decisive. We also feature a new face behind the foliage and a call for your jinglies as Christmas approaches.
On Page 2 we push the boundaries, bemoan the bedazzlement, and look forward to better times coming on Brandon Street. We have news about Iceland, blandishments, demolition, Westminster, more or less appealing developments and Edinburgh's bendiest bits.
We cover a tree at the top of Page 3, then flapjack, glass banks, night glooms, new blooms, loud tunes and Siegfried Sassoon.
Page 4 comes with helpful suggestions, unhelpful responses, soup and a Council change of heart. We conclude with a correction.
You can find your four pages of hyperlocal news in many of Broughton's shops and services, public and private libraries, railing dispensers, bars, cafés, park benches and Leith Walk planters.
Alternatively, download a free colour pdf from our website HERE after midnight tonight.
If you hear something you think we should know about, please contact us at spurtle@hotmail.co.uk. We're always curious.