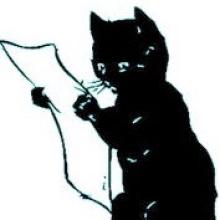 As you read this, advance copies of the August Spurtle are already appearing across the barony. Secure yours now before Greg Proops grabs the lot.
Issue 320 comprises tightly packed local news.
It begins, like Issues 1–319, with Page 1. We cover new homes many people will struggle to afford, bad parking, repulsion (for now) of an alien invasion, and the mixed joys of camelopards. Plus balls – more of them, more often, and more visible at night.
Buses – bothersome or too few – follow in threes on Page 2, as do safe spaces, a hole in the wall, summer heats and a chance to bronze without tanning.
Nobody wants floaters in Leith Harbour. We supply more reasons why on Page 3. Landlords, a bolter in the basement, and nowhere to place bookings also feature, as do short items on a couple of Broughton boring bits facing a brighter future.
On Page 4 we conclude with superior pasta, filmic high jinks, and an understated WORLD EXCLUSIVE loosely linking He-Man with the douce delights of the Edinburgh art scene. You have been warned.
Issue 320 will soon be available in all the usual outlets across Broughton – shops, bars, eateries, public libraries, and railing-mounted Heritage-friendly plastic dispensers beloved of graffiti artists and Great Danes with ambition.
Alternatively, download a colourful pdf HERE from midnight on 31 July/1 August.
As always, we welcome your news, publishable letters, and unpublishable feedback. Please email to: spurtle@hotmail.co.uk