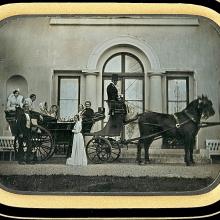 1868–69
PETER JARDINE, Job and Post Master, Dublin Street Lane, Edinburgh.
Very Superior Private Broughams, Landau Sociables, &c., to LET on Job by the Month or Year. Inspection invited.[2]
Edinburgh Evening Courant, 21 July 1868
[Image: Wikipedia, Creative Commons.]
[1] We last encountered Jardine's business on 18 August 1866 (News from the Mews, 15), and will meet it again on 1 January 1869.)
[2] Brougham – a closed carriage drawn by one horse. Landau – a carriage with fold-down top.
*****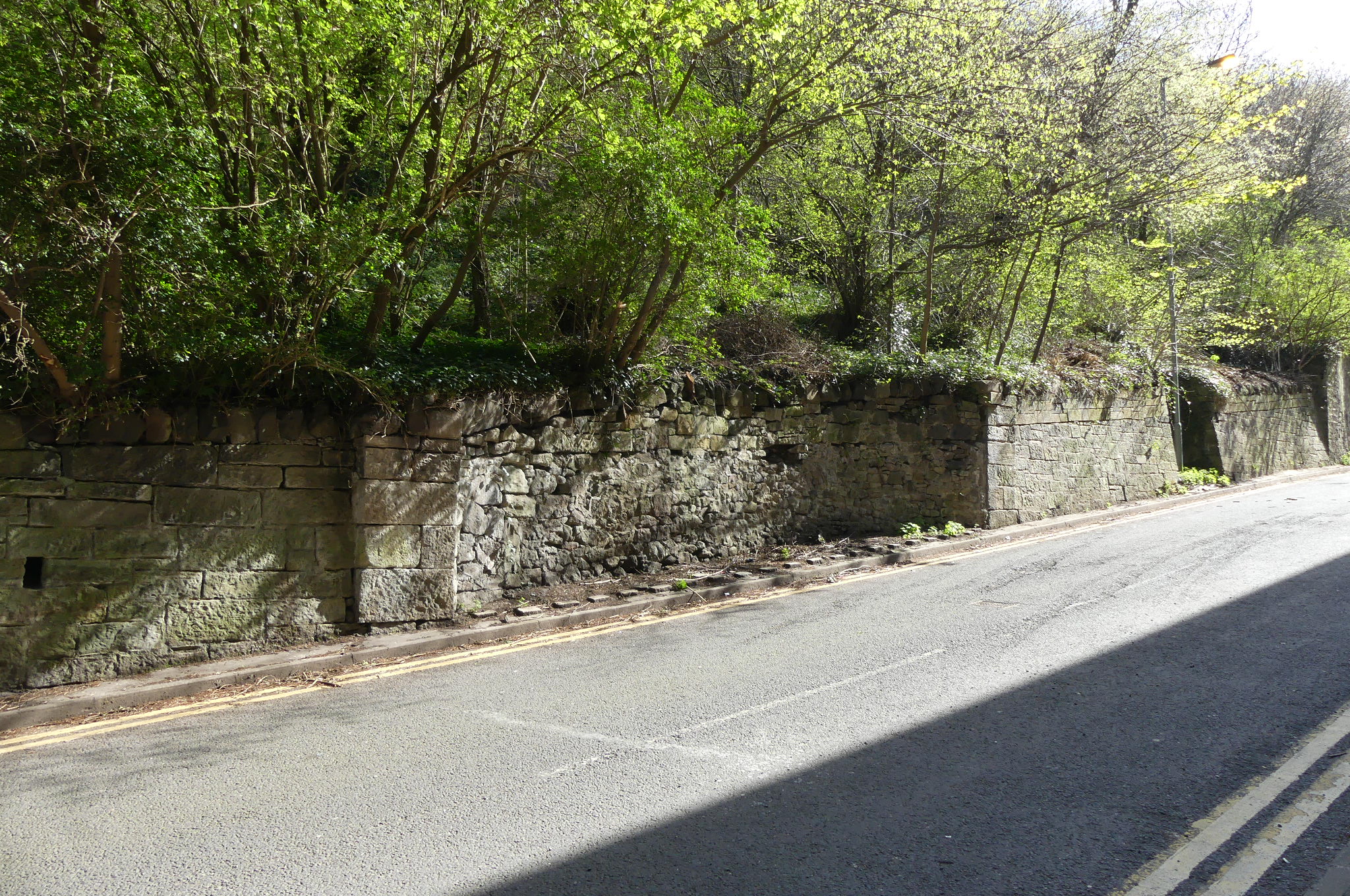 CITY OF EDINBURGH ROAD TRUST
[…]
PROPOSED WIDENING OF GREENSIDE ROW.
The Clerk read a letter from Mr Archibald Kerr, asking the Trust to take means for the widening of Greenside Row, and that they should compel the Town Council to improve the street, as they would compel any other proprietor.
Mr Brockie was astonished at the procedure of the Town Council in reference to this matter, and he thought the Council had used the Trust very unhansomely. […] He was sure there was no place in Edinburgh where a street 20 feet in width from the kerb-stone to the wall was more needed than in Greenside Row.
There was a considerable incline, a good many factories were built at the bottom of the street, several smiths' shops and other kinds of shops were situated in it; and consequently many heavy loads required to be carted up and down, and a great deal of traffic passed along the street. There were two or three schools in the street, attended by a large number of children, and it was just a miracle that no accident had occurred from the narrowness of the road. […][3]
Edinburgh Evening Courant, 23 April 1868
[3] The Town Council was reluctant to proceed because engineering reports suggested widening the road could destabilise the hill and endanger the lives of workmen and locals.
*****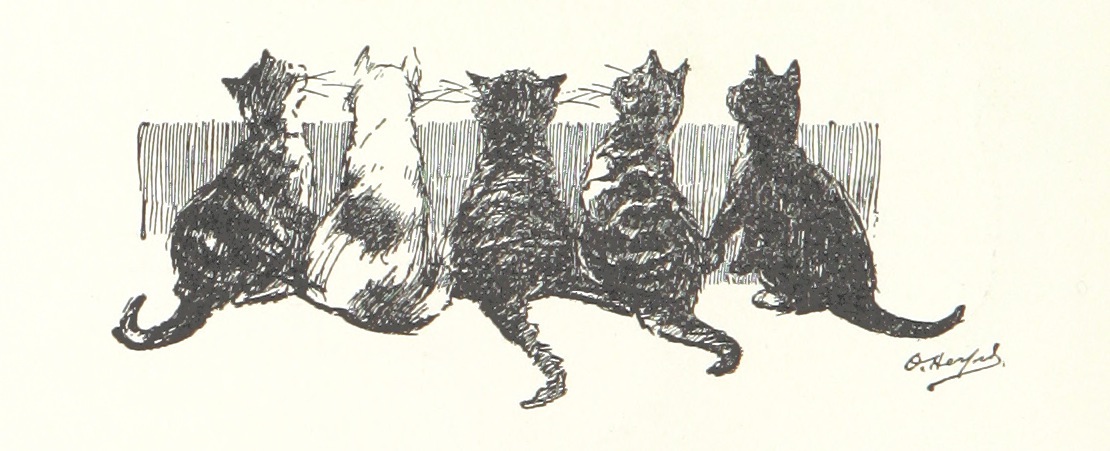 CRUELTY TO ANIMALS—On information lodged by the Scottish Society for the Prevention of Cruelty to Animals, William Mason, residing in Plainstone Close, Canongate, and in the employment of John Forrester, joiner, was on Saturday charged before Bailie Miller, in the Burgh Court, with having, on Friday the 7th inst., in his employer's wood-yard, in Scotland Street Lane, cruelly ill-treated a cat belonging to a lady in Duncan Street, Drummond Place.
The accused pleaded that he had his master's orders to kill all cats that came into the wood-yard, as they destroyed chickens which were kept there.[4]
He was told that those orders were illegal, and ought not to be obeyed; and being found guilty, he was fined in 21s. 6d.,[5] including costs, with the alternative of five days' imprisonment.
Scotsman, 31 August 1868
[Image: British Library, Creative Commons.]
*****
[4] Duncan St was renamed Dundonald St in 1885. At the junction with Royal Cres., a timber yard (accessed from W. Scotland St Lane) appears in the OS Town Plans of 1849–53 and 1876–77.
[5] About £67 today, or 5 days' wages for a skilled tradesman in 1868.
*****
Sheriff Criminal Court.—At this Court yesterday, before Sheriff Davidson […] Alex. M'Gregor, residing at Bellevue Lodge, Broughton Street, pleaded guilty to a charge of stealing a horse and several articles of clothing, from a stable in Bellevue Crescent Lane, on the 21st October, and was sentenced to nine months' imprisonment, with hard labour.[6]
EEC, 15 December 1868
[6] Bellevue Cres Lane was the unpaved track beside today's Drummond Tennis Club on East Scotland St Lane.
*****
LIVERY.—Gentlemen keeping Horses at Livery or for Sale will find first-class accommodation at Jardine's, Dublin Street Lane. Offices—26 Duke Street and 2 York Place.
EEC, 1 January 1869
*****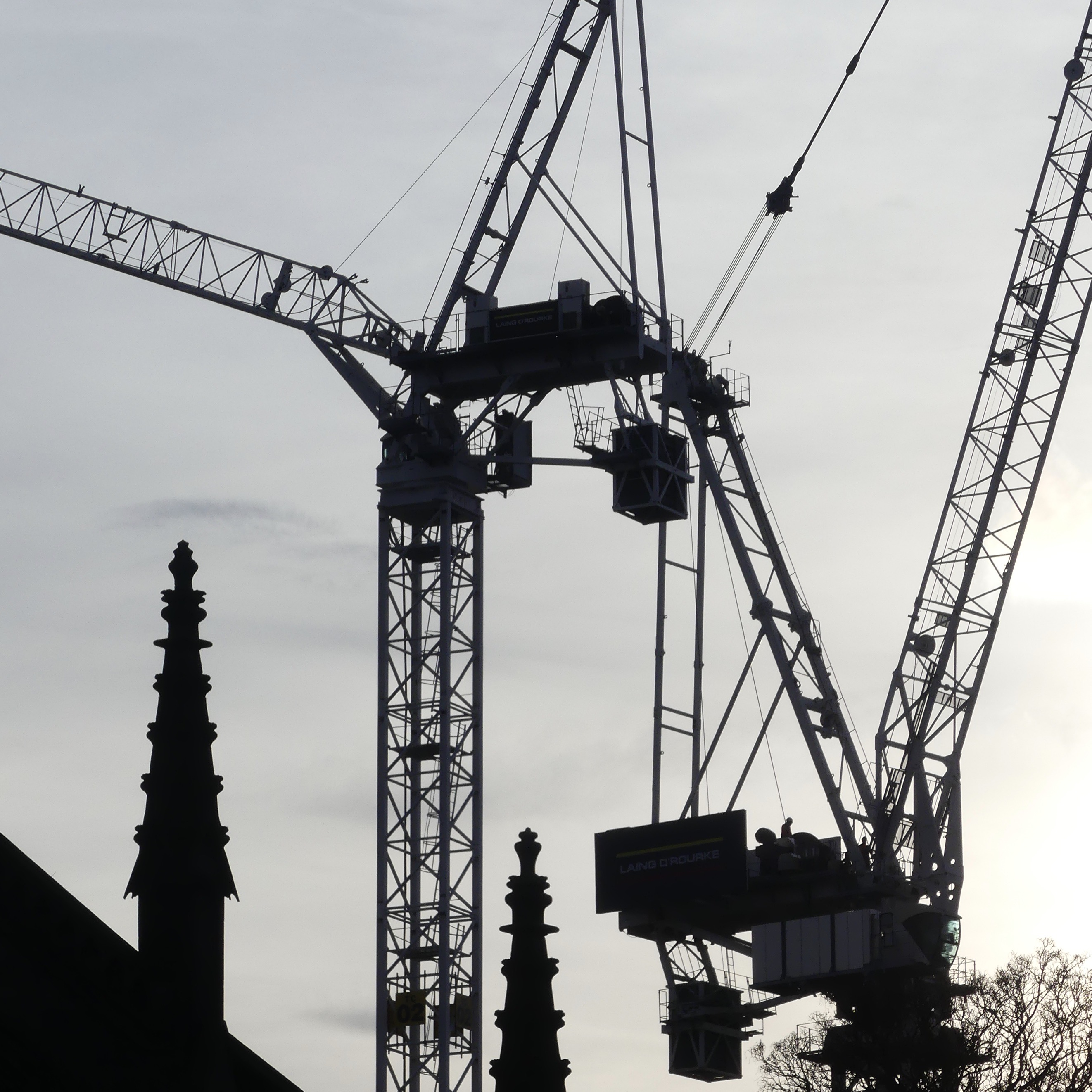 EDINBURGH ARCHITECTURAL ASSOCIATION.
[…]
The annual general meeting of the Edinburgh Architectural Association was held on Wednesday in the hall 5 St Andrew Square—Mr A. Ballantine, president of the association, in the chair. There was a large attendance of members; and amongst the gentlemen present were —Mr Matheson, H.M. Board of Works; Mr James Drummond, R.S.A.; Mr John Hutchison, R.S.A.; Mr Hugh Cameron, R.S.A.; Mr James Ballantine, &c.
PRESIDENT'S RETIRING ADDRESS.
The proceedings were commenced by the president delivering a retiring address, in which he stated that he would submit some observations upon the influences that affect architectural progress. […]
Referring […] to civic architecture, he said—Undoubtedly the intention of a church is most high, yet there are sentiments of benevolence and charity connected with the purpose of civic architecture which in many buildings are quite sacred. For example, what are houses for the poor, hospitals for the aged, the sick, the blind, the orphan, the deaf and dumb, and the piteous lunatic, but illustrative of the best teachings of Christianity—'the greatest of these is charity?' (Applause.)
Moreover, do education, literature, science, or art, the objects of so many of our founded institutions, suggest no ennobling thought? Surely, then, with such themes, and with the same ability, honest work, and true material, civic architecture may be as eminent as ecclesiastical. In practice there may seldom be much thought expended upon the beauty of the duties which a building is meant to perform. Architects have requirements, site, cost, &c.., to consider, and these may so occupy their attention that the mind will not readily wander over a vast range of thought, such as from purpose to destiny, in quest of some ideas rarer and better than those that are gathered by the passer-by.
But in such reflections exist an unspeakable charm, and originate the reverent humility and the lofty aspirations with which all great art ought to be imbued. To be more practical, civic architecture is such an immense and rapidly extending field that it demands great attention. From the increase and prosperity of population arises its employment. A simple enumeration of its principal forms of application will convey at once some idea of its importance.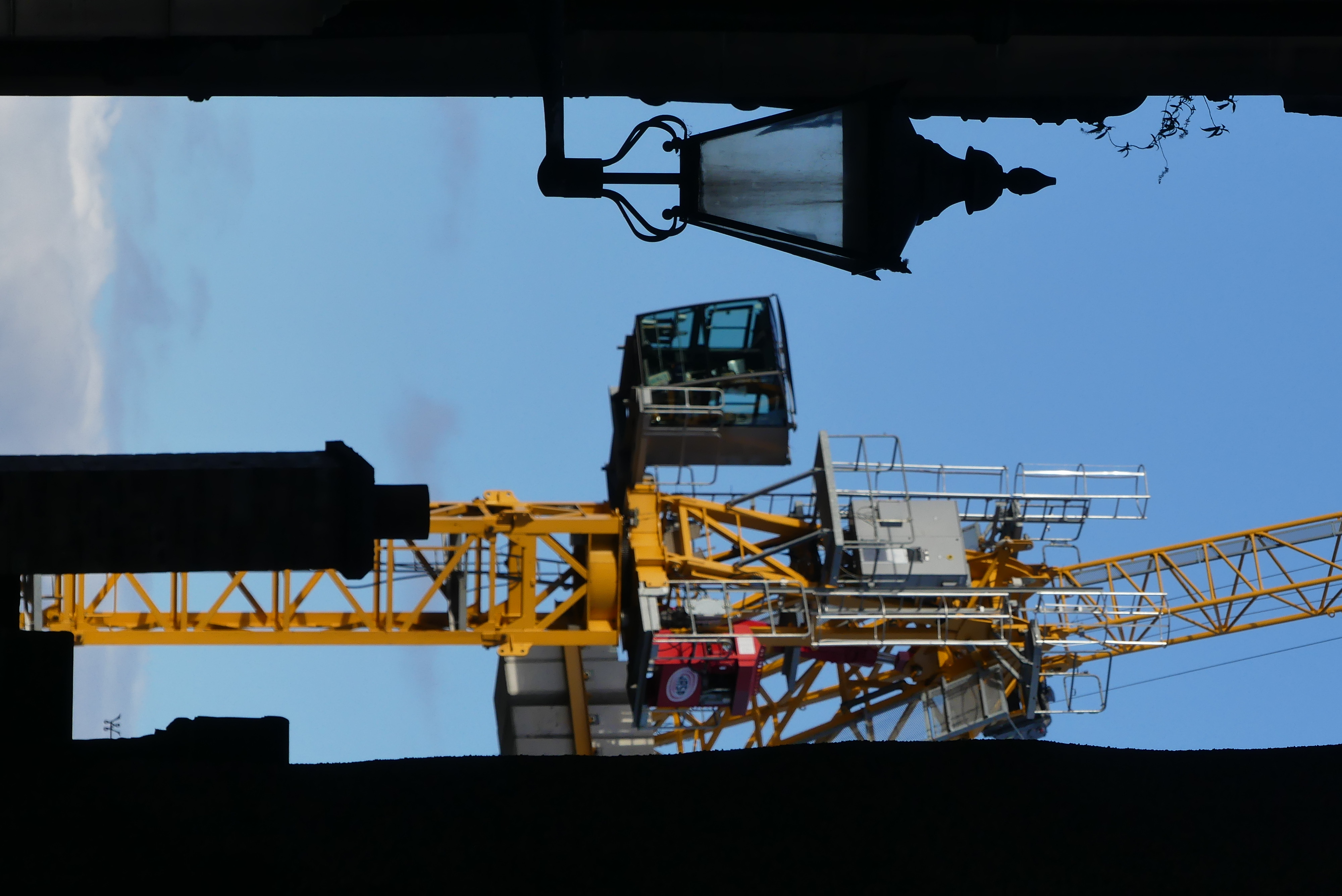 There is, first, the house and business accommodation, which in fact forms the town; then have Government and municipal offices, courts, town halls, universities, schools, libraries, museums, banks, insurances, club-houses, theatres, halls, and literary, scientific, antiquarian, artistic, and may we some day add architectural institutions.
The changes effected by the growth of a city, and also their rapidity, may be seen from what has taken place in Edinburgh and Glasgow. Our New Town was only projected a century ago; and so recently as 1848, Daniel Wilson, in his ' Memorials of Edinburgh,' speaks of Gabriel's Road on the west side of the Register Office, where many of the venerable citizens, then alive, remembered having 'wended their way between green hedges that skirted the pleasant meadows and corn-fields of Wood's Farm; and which was in days of yore a favourite trysting place for lovers, where they breathed out their tender tale of passion beneath the fragrant hawthorn.'[7]
In Glasgow, the same enlargement of town towards suburbs, and suburbs to green fields, has taken place; for in 1807 many objected to the erection of St George's Church in George Square, now the site of the most central railway station, because it was too much in the country. (A laugh.)
Nor is this confined to these two cities. All are more or less extending. The character of the streets and buildings of a town indicates at once the condition of the inhabitants. The dwellings must keep pace with the progress of the people. The older buildings, originally mansion-houses of the aristocracy, became gradually more and more deteriorated. Literally a stand-still results in their degradation aud ruin. By judicious change they may for a time retain their reputation amongst their new and popular neighbours; but ultimately comes the modern cyclopean idea of scavengery, and says—'Your streets and closes are too narrow, steep, and crooked; your dwellings are unfit for pigs.' It is in vain to plead that they are no worse than long ago, that the number of occupants might be more restricted, or that all that is wanted are cisterns and water-closets. You must change with the times, and away sweeps the broom of reform, obliterating alike the good and the bad of our architecture, the dark and the bright associations of our history.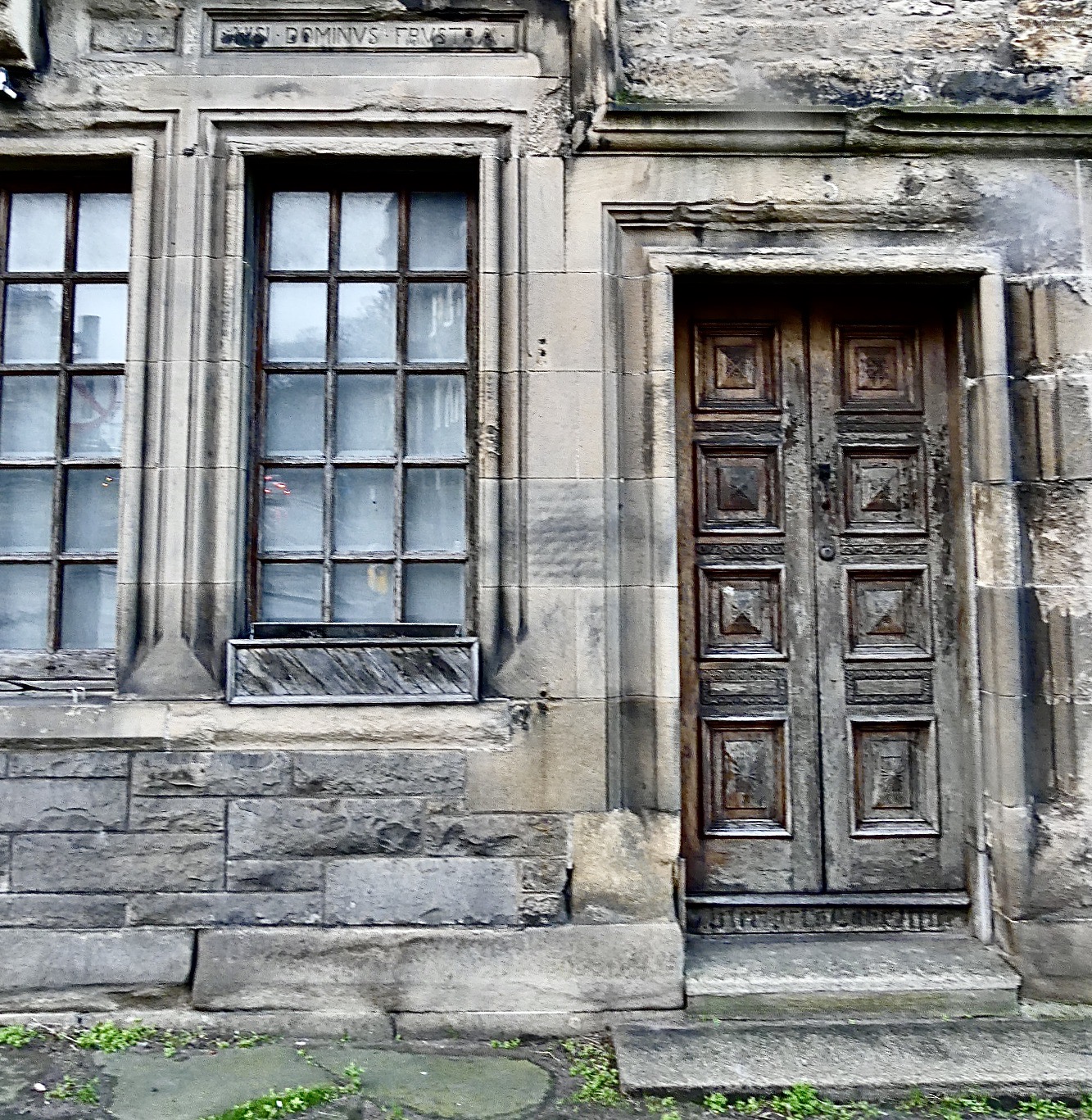 If this must be so, let us hope that some consideration will be given to preserve 'the lines where beauty lingers,' and that the new work will be entrusted to architects who possess the veneration of the antiquity with the appreciation of the artist. (Applause.) They may meet modem demands, and yet linger while in reverence over the old fabric which may have associations worthy of recording and features of preserving or engrafting on the new.
The responsibility of the welfare of the city rests with the citizens. In duty we must act, and in pity we must help by introducing amongst the dense and poorer population as much as we can of the beneficial effects of good architecture. Let architect and employer bear in mind their city's reputation, and that even the subordinate parts of Edinburgh are no common places.
The stingy speculator is about, and architects should beware of being identified with their employers' meanness. The profession may be their only means of livelihood, but unless there is some higher incentive than fee their art will be poor indeed. Remember the remark of Michael Angelo—'I think that he will be a poor fellow so long as he shows such an extreme eagerness to become rich.' With the wider cultivation of matters of art and taste we may hope to see the touch of an artistic hand really have a more appreciable value. Petty elaboration will never touch the sympathies of the people.
In street architecture we must have a certain economy, but in our greater works, if we could enlist the co-operation of our highest artists, then we would have the highest results. Their influence would tell powerfully upon the people, and it would infuse new life into the palling conventionalities of both classical and medieval art. To those who think that incompatible with the production of easel pictures, I would point to Leonardo da Vinci's sketch-books with a drawing of a new gun-carriage, hydraulic machine, or apparatus for raising heavy stones, on the one page, and a beautiful female head upon the other; to Michael Angelo constructing fortifications for the defence of Florence, and painting the Sistine Chapel, in addition to his grand works of architecture and sculpture. I may also instance Raffaelle designing architecture—and street architecture, too—as seen in the well-known house in the Piazza of Florence. Then Albert Durer, Quentin Matay, and very many others.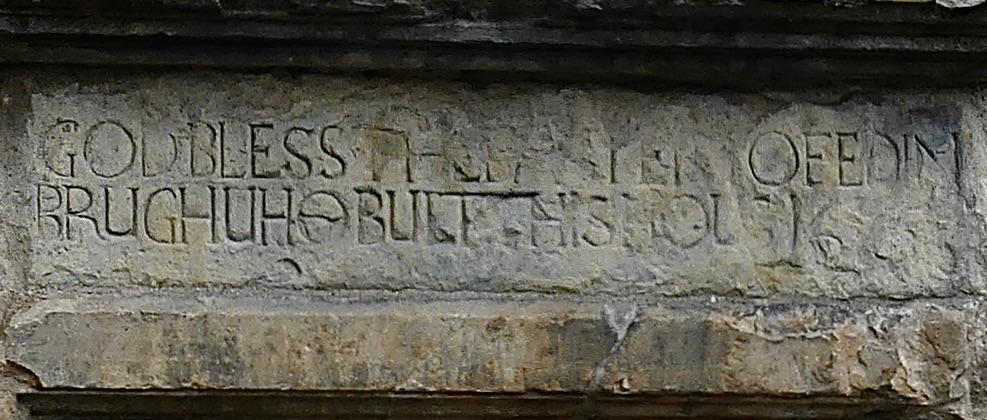 And in our own day—less versatile, but still illustrative of the highest art being engaged upon architectural decoration—Paul da la Roche painting the famous hemi-cycle in the Ecole des Beaux Arte in Paris; and Dupré, perhaps the most perfect modern sculptor of Italy, executing the Tympanum of Santa Croce, Florence. I believe that when the public give the proper encouragement, some such helpers will come forward. Indeed, we have seen the lamented Dyce's ability in that way, and we have no lack of able sculptors, who would more frequently be associated with the architect. (Applause.) The question of style will possess its influence, but scarcely comes within the province of this address.
I would, however, only remark that in reviving, or, I may now almost say, practising the mediaeval style, there may be rather a pedantic tendency to retain the old type, which, if persisted in, will be apt to produce a repetition of errors similar to those committed in the classical revival, such as importing temples to do duty as picture galleries, dwelling-houses, or shop fronts. Architecture, whatever may be the style, must not rest satisfied with reproducing, but most go forth free amid the freshness of nature and the enterprise of the city, welcoming all progress of our fellow-men, and aim at the bettering of humanity. (Applause.)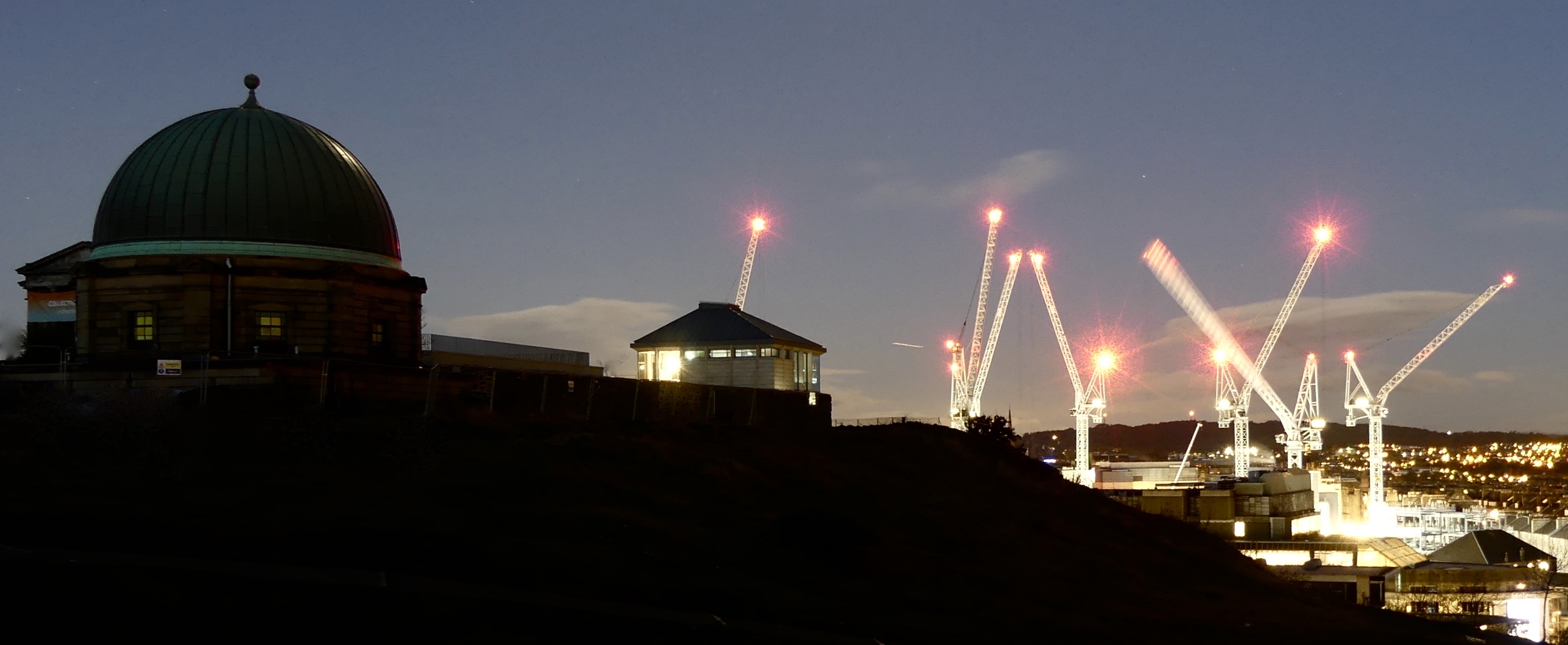 Mr BEATTIE proposed a vote of thanks to Mr Ballantine for his address.
Mr SHIELS seconded the motion; which was passed with acclamation.
Mr HUTCHISON, sculptor, in referring to the remarks of Mr Ballantine as to the sympathy shown by artists in the past with architecture, stated that the one great leading idea in the teaching of the late Scott Lauder was to adopt as a model the works of the masters of the Middle Ages. It could not be said they were altogether behind in reference to the combination of sculpture and architecture in Edinburgh, and he referred to a number of the specimens of sculpture which had been introduced in the decoration of various buildings.
Mr CAMERON, artist, made some remarks upon the advantages which might be obtained by both artists and architects if they were more frequently to meet together, and give expression to their views.
THE CHAIRMAN, in returning thanks, said they must unite to do battle with the speculator in the matter of beauty, by the education of the young in schools of art and other institutions, to set a value on the beautiful. At present beauty was of almost no commercial value as far as external elevation was concerned, and he wanted the people to set a commercial value on a little bit of beauty. (Applause.)
Edinburgh Evening Courant, 11 June 1869
[7] See News from the Mews, 3.
*****
ONE GUINEA REWARD.[7]—JOHN FRASER, a Skinner, recently residing at Ann's Court, Canonmills,[8] having deserted his Child Hugh, aged four years or thereby, who has become chargeable to the Parish of St Cuthbert's, the Subscriber will pay the above Reward to any party who will give such information as will lead to the apprehension of the said John Fraser. He is about 35 Years of Age, Middle Size, Fair Complexion, Roman Nose, and wants the Fourth Finger of one of his hands.
JAMES CRAIG, Inspector. St Cuthbert's Parish Chambers, Edinburgh, 19th July 1869.
Edinburgh Evening Courant, 21 July 1869
[7] About £66 today or 5 days' wages for a skilled tradesman in 1869.
[8] Ann's Court was tucked behind the old Canon Mills (see Ordnance Survey 1876–77 here). We shall return here in 1888 under appalling circumstances
*****
Accident to a Stableman.—Early yesterday morning a stableman named David Farrall, in the employment of Mr Renwick, coach proprietor, Northumberland Street Lane, had his right leg broken above the ankle by a kick from a horse which he was in the act of cleaning.
Edinburgh Evening Courant, 14 December 1869
*****
News from the Mews will return on Thursday in March 1869.