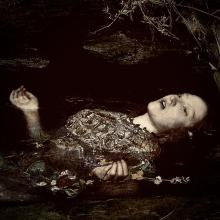 1890–93
WOMAN FOUND DROWNED IN EDINBURGH.
At about half-past one this morning the body of a woman was found floating in the mill lade at Canonmills.
It was taken to the police mortuary, where it was identified by the relations of the deceased as the body of Jessie Brown or Sinclair, 58 years of age, residing at 2 East Cumberland Street Lane.
No one knows whether the unfortunate woman fell into the water, or whether she jumped in. She was walking alone, although usually she had been attended by a woman. Last January she suffered from a paralytic stroke, which weakened her intellect. She was well-dressed, and her people are very respectable.
Edinburgh Evening News, 15 May 1890
[Image: Wikipedia, creative commons.]
*****
RESULT OF HOOTING A BLACKLEG.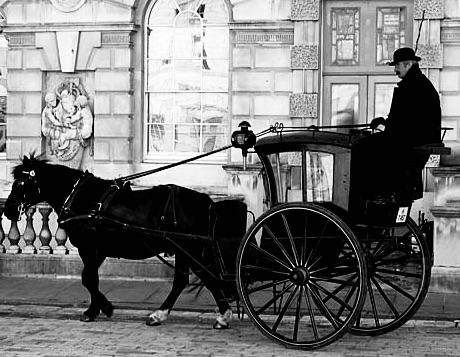 In the Edinburgh Police Court to-day, before Sheriff Orphoot—Thomas Skae, cab proprietor, Circus Lane, pleaded not guilty to reckless and careless driving in Canal Street on 19th inst, whereby his cab came in contact with a horse, which was knocked down and injured.
It appeared that accused was surrounded by a host of cabmen on strike who hooted and shouted at him. His attention was attracted to them, and in running down his hind wheel swerved round and caught the hind quarters of a horse which was being led in front.
The Sheriff found the charge proven, as far as careless driving was concerned, and Skae remarked that "if it was not for the cabmen's strike there would be no conviction at all."
The Sheriff imposed a fine of 15s, with the option of three days' imprisonment.[1]
Edinburgh Evening News, 27 May 1890
[Image: Wikipedia, creative commons.]
[1] About £62 today, or 2 days' wages for a skilled tradesman in 1890.
*****
ACCUSED IN THE POLICE COURT.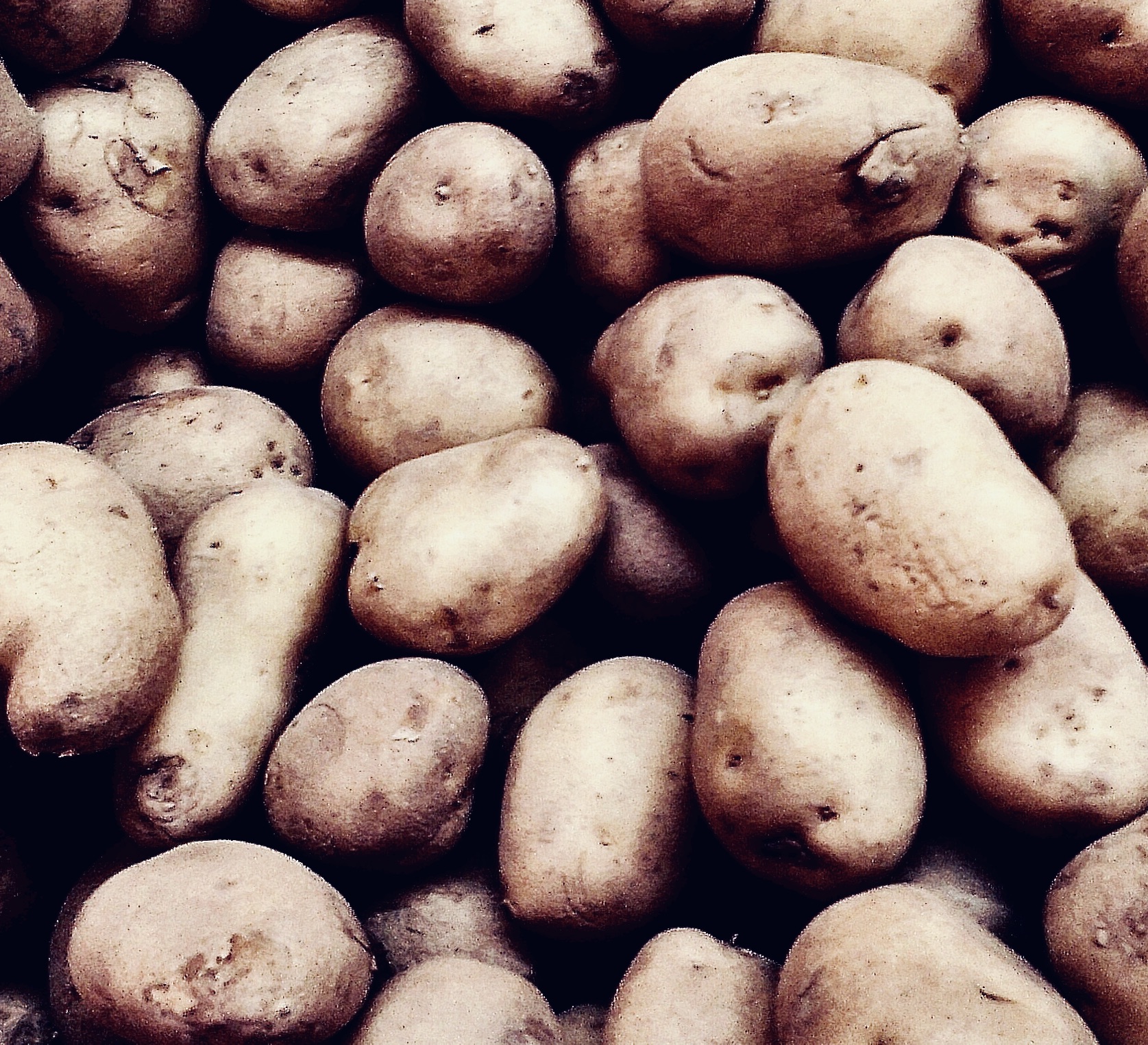 The accused, David Ross, grocer's porter, 7 West Cumberland Street Lane; James Dunbar, grocer's assistant, 56 Lothian Street; John Alexander, barber, Castle Lodgings, Grassmarket; and John Bringhurst, apprentice horse-shoer, 5 Murray Street, Crosscauseway (all of whom are young men), were brought before the City Police Court to-day.
They were charged with breach of the peace and causing a crowd to collect. Ross was charged that in concert with others he threw a number of potatoes into Mr Cochrane's shop and broke a plate-glass window worth £4, by throwing stones. Dunbar was charged with disorderliness, and in concert with others breaking a plate-glass window at Mr Cochrane's shop, worth £6, by throwing stones. The barber and the horse-shoer were also charged with a breach of the peace and breaking, in concert with others, plateglass valued at £5.[2]
On the motion of Mr Linton the case was continued till to-morrow for further inquiry.[3]
Edinburgh Evening News, 19 June 1890
[Image: Wikipedia, creative commons.]
[2] The group had participated with, or incited, a crowd outside Mr Cochrane's grocery in St Patrick St. They seem to have been punishing him for not closing the shop during some kind of grocers' strike. The total value of the broken glass was £15 (about £1,230 today), equivalent to 45 days' wages for a skilled tradesman or approximately the cost of a cow in 1890.
[3] On 24 June, Ross and Dunbar were found guilty of disorderly conduct, shouting and bawling 'whereby a crowd was collected … they also willfully and maliciously threw stones'. They were each fined £1. The others were found not guilty.
*****
FIRE IN DUBLIN STREET LANE.—Shortly after three o'clock yesterday afternoon fire broke out in a stable in Dublin Street Lane, Edinburgh. The prompt arrival of the Brigade prevented it from spreading, the damage done—about £300—being confined to a hay loft and a van, both of which were destroyed.
Scotsman, 14 May 1891
*****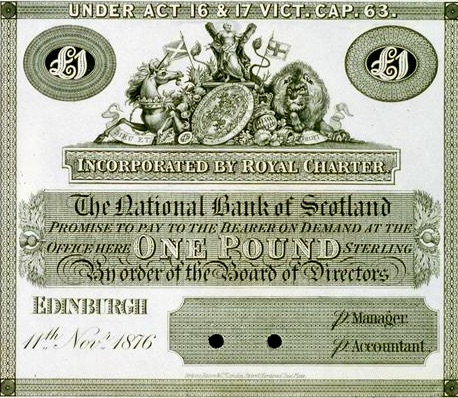 ACTION BY AN EDINBURGH CAB-HIRER—Yesterday in Edinburgh Burgh Small-Debt Court—Mr J. H. Bellby, Justice of the Peace, presiding—Messrs J. & K. Leggatt, coach-hirers, Regent Terrace Lane, brought an action against Mrs Pritchard and Mr Stanley Pritchard, 26 Drummond Place, to recover £1, 6s. 6d. incurred by Mr Stanley Pritchard in cab hires from December 3 to February 2.[4]
Mrs Pritchard denied liability for the account incurred by her son, who it was stated was a minor, being only eighteen years of age. He was now in London.
The young man, it appeared, after engaging the cabs, told the cab-hirer to charge them to his mother. The hires numbered 18. His mother knew nothing of the matter until the account was presented to her, and she at once went to the office and repudiated it.
The Bench found that they could not hold the mother responsible for the debt, and dismissed the action.
Scotsman, 18 October 1892
[4]  About £109 today, or 4 days' wages for a skilled tradesman in 1892.
*****
KNOCKING DOWN AN OLD WOMAN.
At a pleading diet of Edinburgh Sheriff Criminal court to-day, a man named William Anderson was charged with having on 7th December 1892, in Duke Street Lane, Edinburgh, assaulted a woman residing there, knocked her down, and attempted to rob her.
He pleaded guilty, but said he was the worse of drink. The fiscal said this was an old woman. The sheriff said that of the three previous convictions for theft the last was in 1889, when Anderson only got a few days. He now sent him four months to prison.
Edinburgh Evening News, 19 January 1893
*****
News from the Mews will resume on Monday.