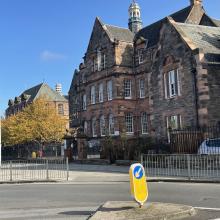 The Kingsford Group seeks temporary planning permission for a single-storey 'modular working research lab related to Net Zero living' in the front garden grounds of 154 McDonald Rd (23/04485/FUL). See here for visualisations.
Kingsford says 'Hab 1' uses modern technology to make it as close to net zero as possible. This includes Solar PV, battery storage and radiant heat technology, heat batteries for hot water and a fire suppressant system.
Hab 1 is designed to be assembled and disassembled back to its component parts.
The structure measures approximately 5.7 m x 5.5 m. With a gross floor space 25 sq.m, it would be suitable for one person, or a couple with high levels of mutual tolerance.
Water in and drainage out would connect to existing infrastructure. Rubbish would be collected under current arrangements at No. 154.
Kingsford, which operates in commercial and residential real estate, wants to site the prototype building here for 3 years to enable 'ongoing research and development from longer term year on year comparative testing and to inform continuous product improvement'. Kingsford's representative(s) met a Council official on site to discuss the matter in June this year.
Revived concerns unfounded
Most people will welcome research into improving the environmental sustainability and energy efficiency of modern housing/office stock.
However, positioning Hab 1 immediately adjacent to the top playground of Broughton Primary School may well revive concerns among parents of children attending there. (We last reported such concerns here in 2014.)
This time around, though, it seems clear that there would be no overlooking of the playground from the new building, and none from the easily accessed set of steps nearby. A wall and impenetrable hedge have seen to that.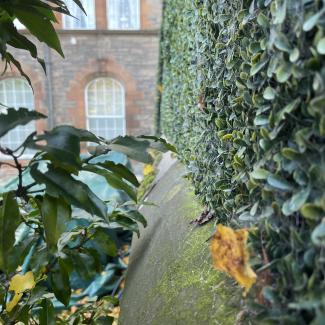 Questions we'd be interested in hearing answered are:
How will the structure be tested?
Will it be lived in 'full time' by one or two people?
Will the 'research lab' be let out on a commercial basis during this testing period?
On 3 October, Spurtle approached Kingsford for comment. We await a reply.