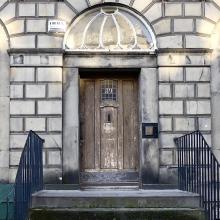 Planning permission is sought to convert two Category A-listed properties on London Street into short-term holiday-let accommodation.
Both properties are at No. 39, and both have fallen into disrepair after being unoccupied for between 10 and 30 years. Both properties have their own front doors.
On the level
The first application (20/05421/FUL) concerns the ground floor, and proposes converting a warren of 20 oddly shaped subdivisions into four double-bed studios with en-suite loos/showers and galley kitchens, a common lounge, entrance foyer, and lobby.
These arrangements appear sensible enough, and are certainly more generously proportioned than many of the holiday egg boxes available elsewhere in the city.
The design statement – composed perhaps from behind rose-tinted spectacles – speaks of 'reintroducing the open plan nature and grandeur of the rooms' and 'restoring, reinstating and celebrating the decorative architectural features throughout the property such as ornate archways, cornice works, main door and windows'.
To this observer, it is not clear from the floor plans how each room's airborne cooking and bathroom effusions would be vented.

Going down
The second application concerns the same building's interconnected basement and garden floors (20/05425/FUL).
Here another four double-bed studios with kitchenettes would be created, each enjoying an ensuite loo, shower and also bath.
In one room, a flag-stone floor would be refurbished and reinstated, as would a traditional range (albeit only cosmetically).
In another, the original window would be replaced by a glazed door giving access to a patio at the rear.
Once again, the rooms are of a comparatively good size; and once again, it's not clear from the plans how the kitchenettes and bathrooms would be vented.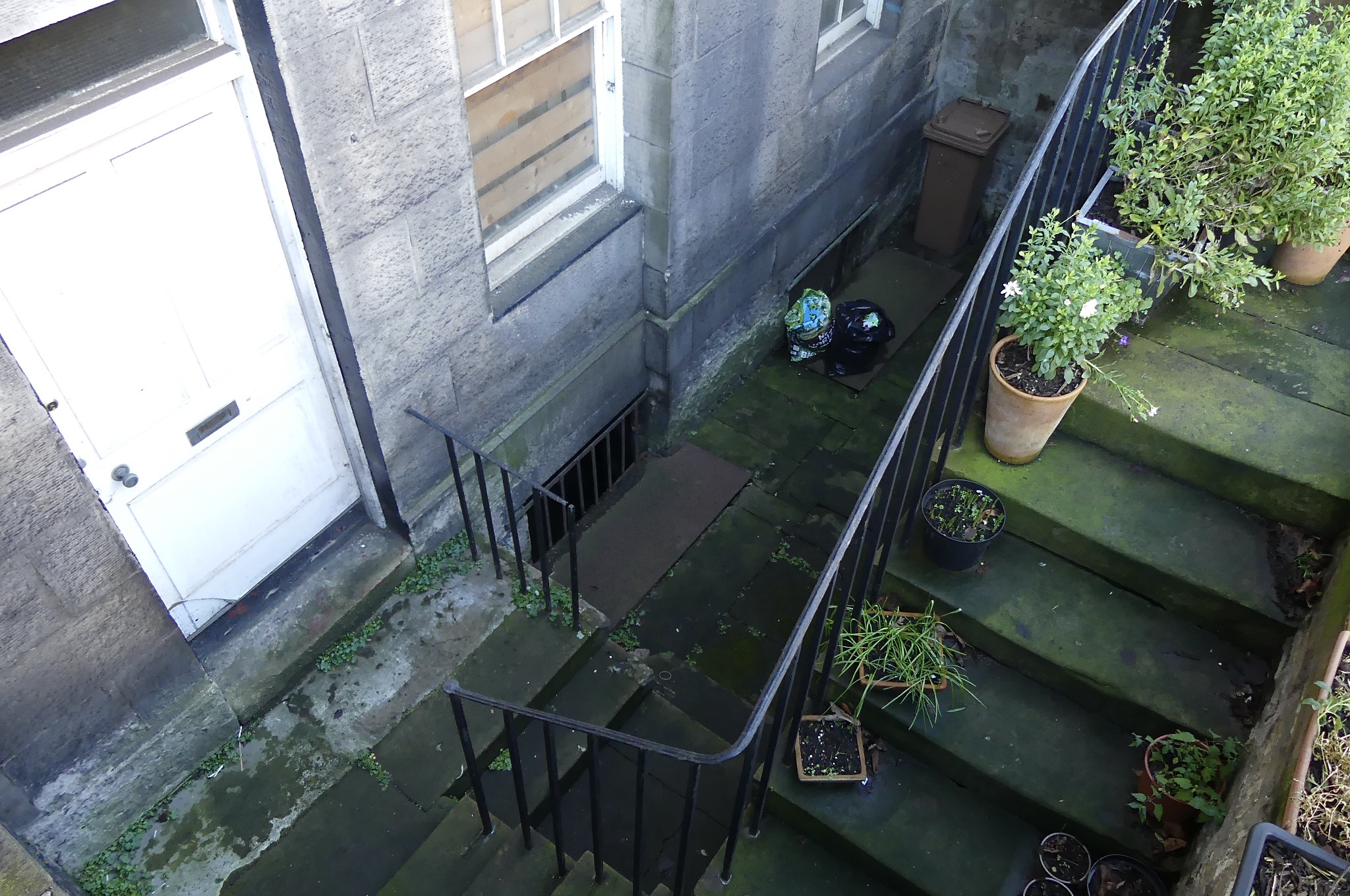 Coffin and spluttering
Both applications' design statements argue that 'the proposed use as holiday lets would allow the building to be restored to something closer to how it was originally designed whilst providing a viable use ensuring the property is appropriately maintained in the future.'
These are good points, up to a point.
But:
This is only one of various potential viable uses.

'Something closer' is arguably just a different kind of 'still not the same'.

The conversion, whatever its merits, cannot of itself ensure appropriate future maintenance.
Both design statements anticipate objections from those who would rather see substantial properties like these returned to residential use.
They suggest that potential buyers of family homes here would be deterred by the proximity of the London Street Sauna at No. 41.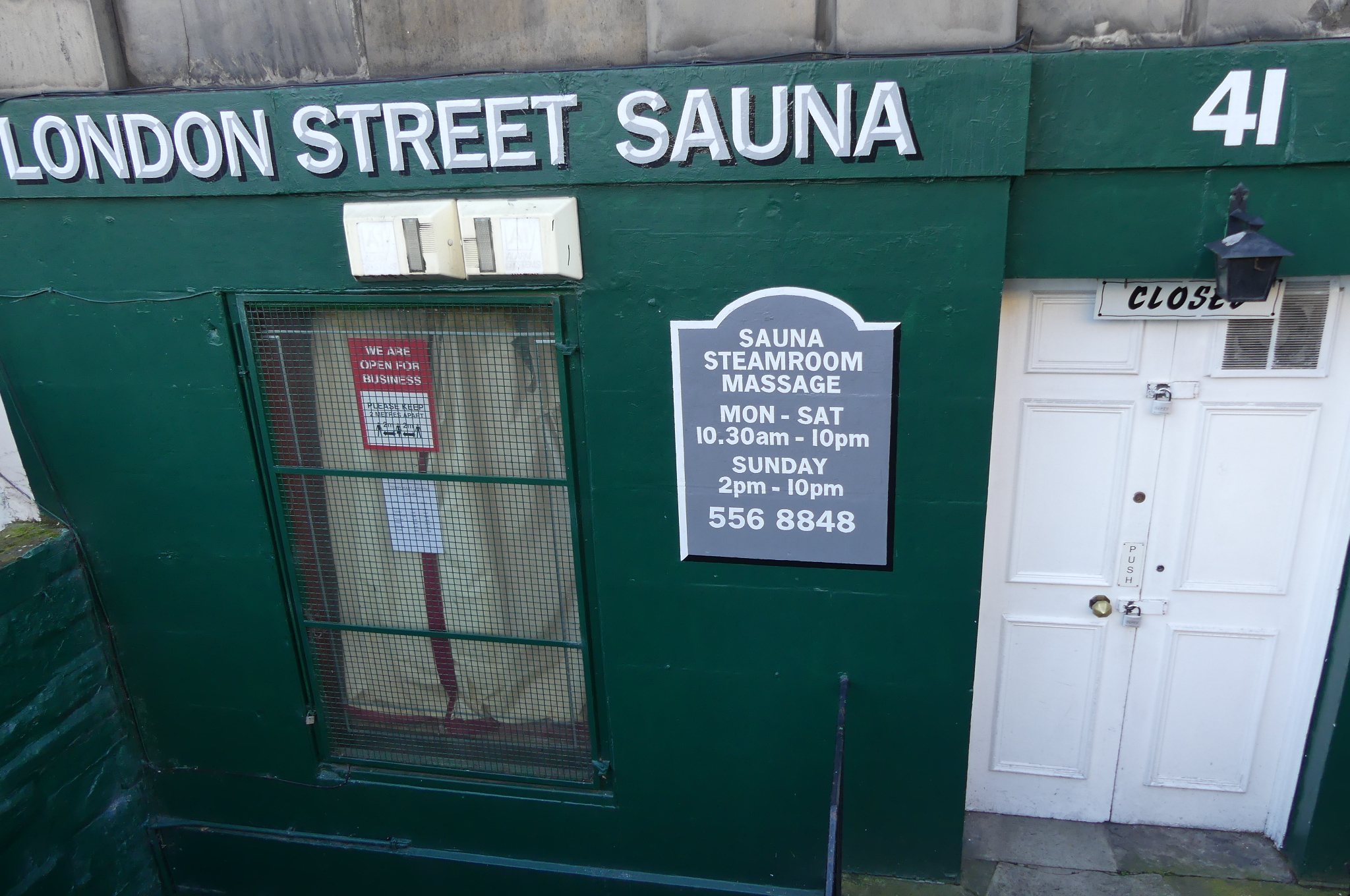 This correspondent is not convinced by that argument, never having witnessed inappropriate behaviour outside the Sauna, nor having heard anything outrageous within whilst taking tea and macaroons in Casa Angelina at No. 42, even with one ear and a glass pressed to the intervening wall.
Furthermore, if the Sauna is indeed as shocking as implied, is it not likely to deter potential short-term holidaymakers as well?
And what of the ground floor's previous use? It was, after all, for many years occupied (along with Nos 40 and 44) by J.D. Hope, funeral directors. How would super-sensitive souls feel about that?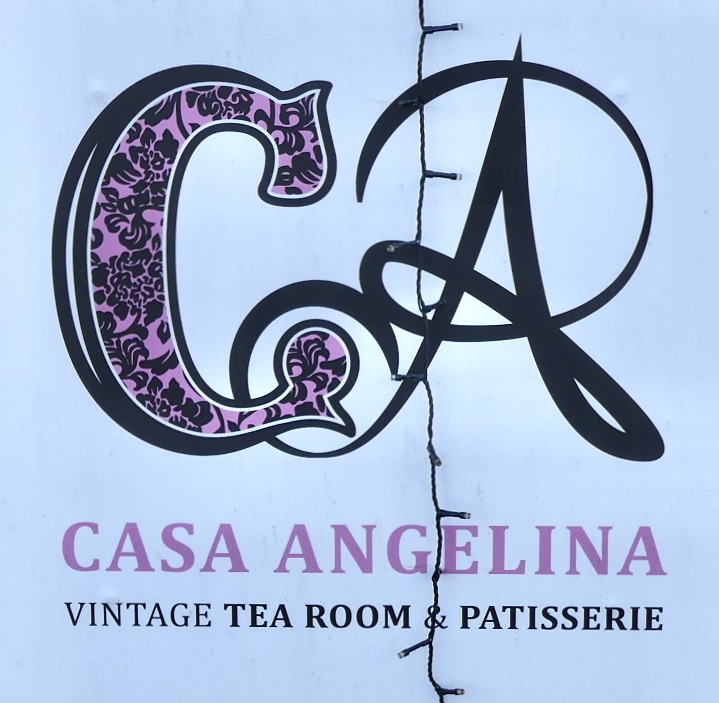 What next?
This correspondent has mixed feelings about the applications:
I welcome the building re-joining Broughton with a purpose.

In active use, I hope it will cease to deteriorate.

I regret that it appears unlikely to be peopled by permanent locals since, whilst short-term lets may help local businesses, they do not build or strengthen communities and can have negative impacts on neighbouring residential amenity.
Architectural-heritage watchdogs may find fault with elements of the proposals. Neighbours may blench at greater use of the back green by strangers. However, given the properties' exclusive entrances and self-contained spaces, I suspect the element relating to both applications' conversion to short-term lets will not be problematic.—AM
Anyone wishing to comment one way or the other should do so by 29 January here and here.
--------------