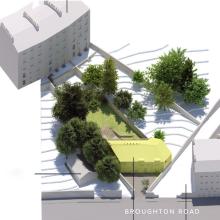 SINGLE DWELLING PLANNED FOR

BROUGHTON ROAD SITE
A new proposal has been submitted for the awkwardly shaped, narrow, sloping car park below 13 Claremont Crescent (20/03029/FUL).
Leith-based developer Optimum Design and Build Ltd is behind the scheme, which comprises a single trapezoidal four-bedroom house aligned with Broughton Road to the front.
Its proportions and random rubble sandstone walls are intended to nod at rather than slavishly mimic the traditional mews buildings often associated with Georgian properties (although not here, paradoxically). However, say Zone Architects, it is an unashamedly contemporary building not a pastiche.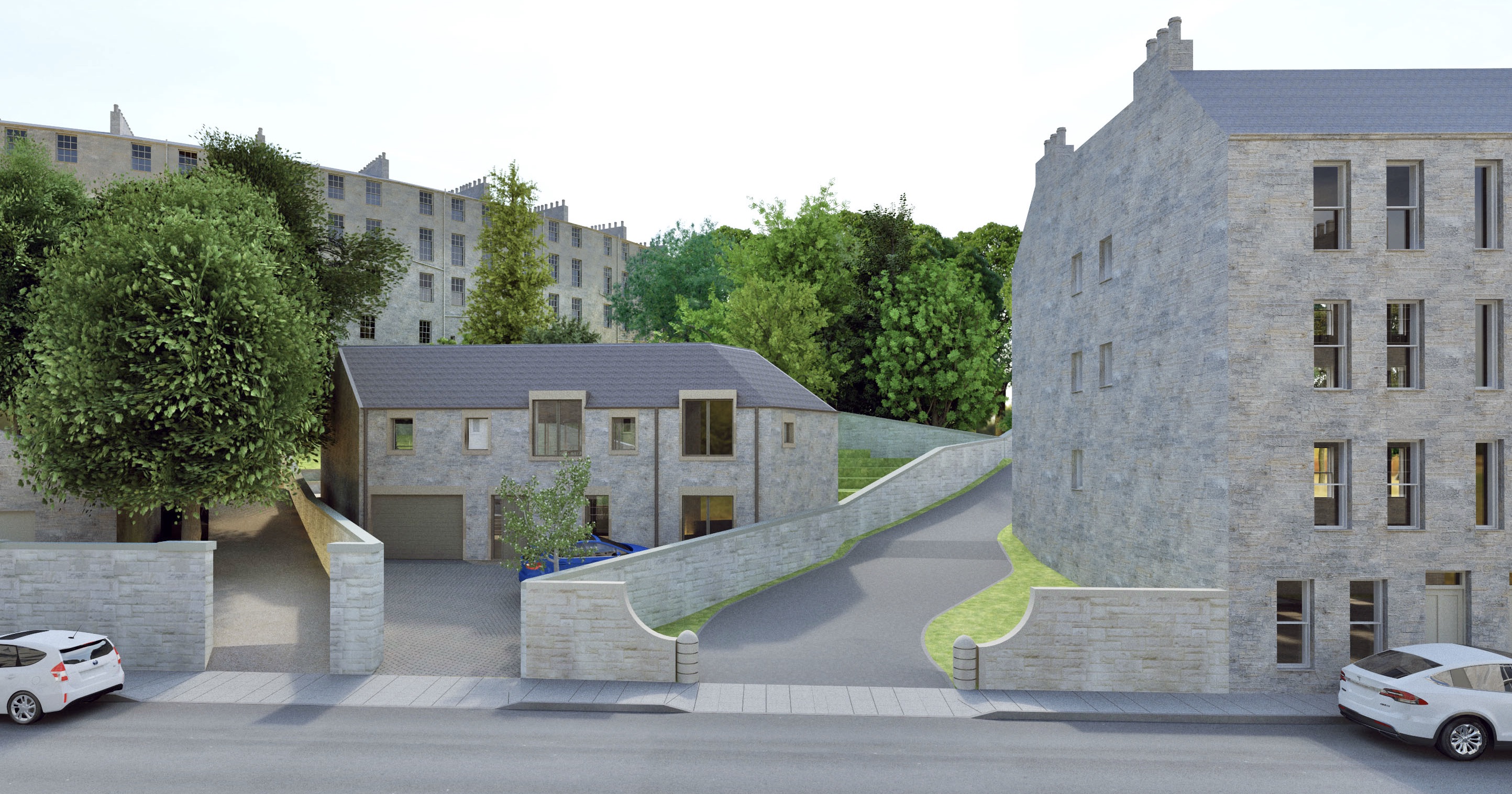 So, whilst unassuming at the front, the rear south-facing elevation is friskier, using extensive glazing to maximise the light.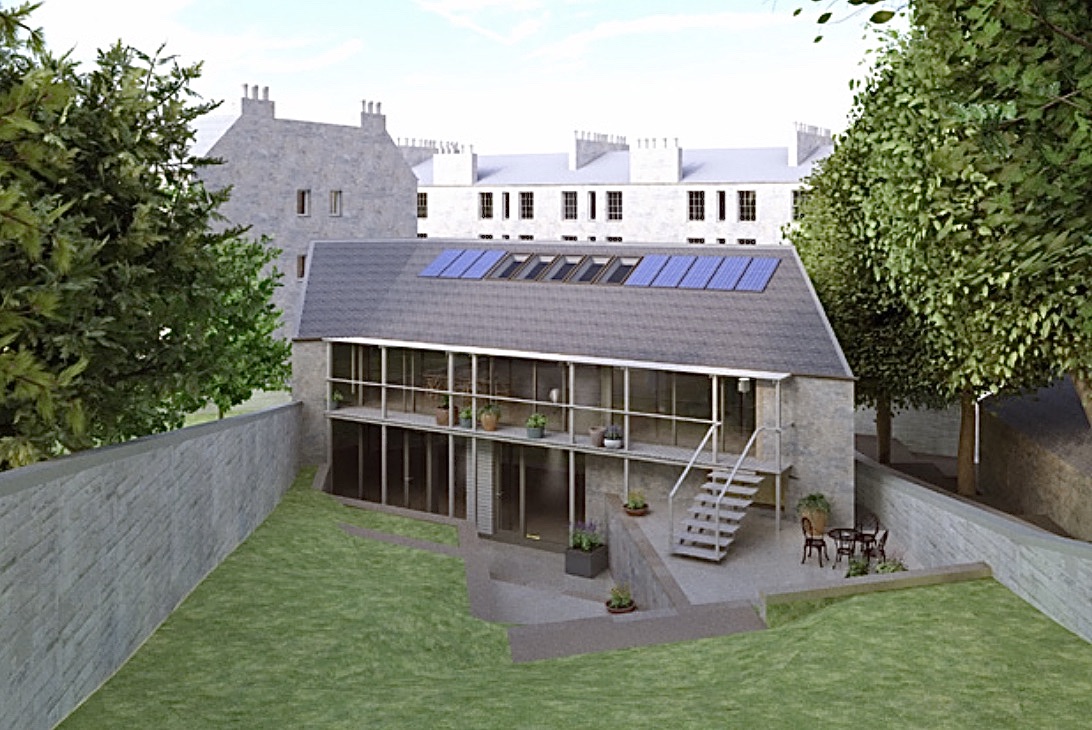 Zone Architects say overlooking will not be a problem since the top of the proposed structure is below the lowest level of the Claremont Crescent properties at the end of the garden.
Internally, the structure has enough internal angles to keep a feng shui enthusiast busy for years.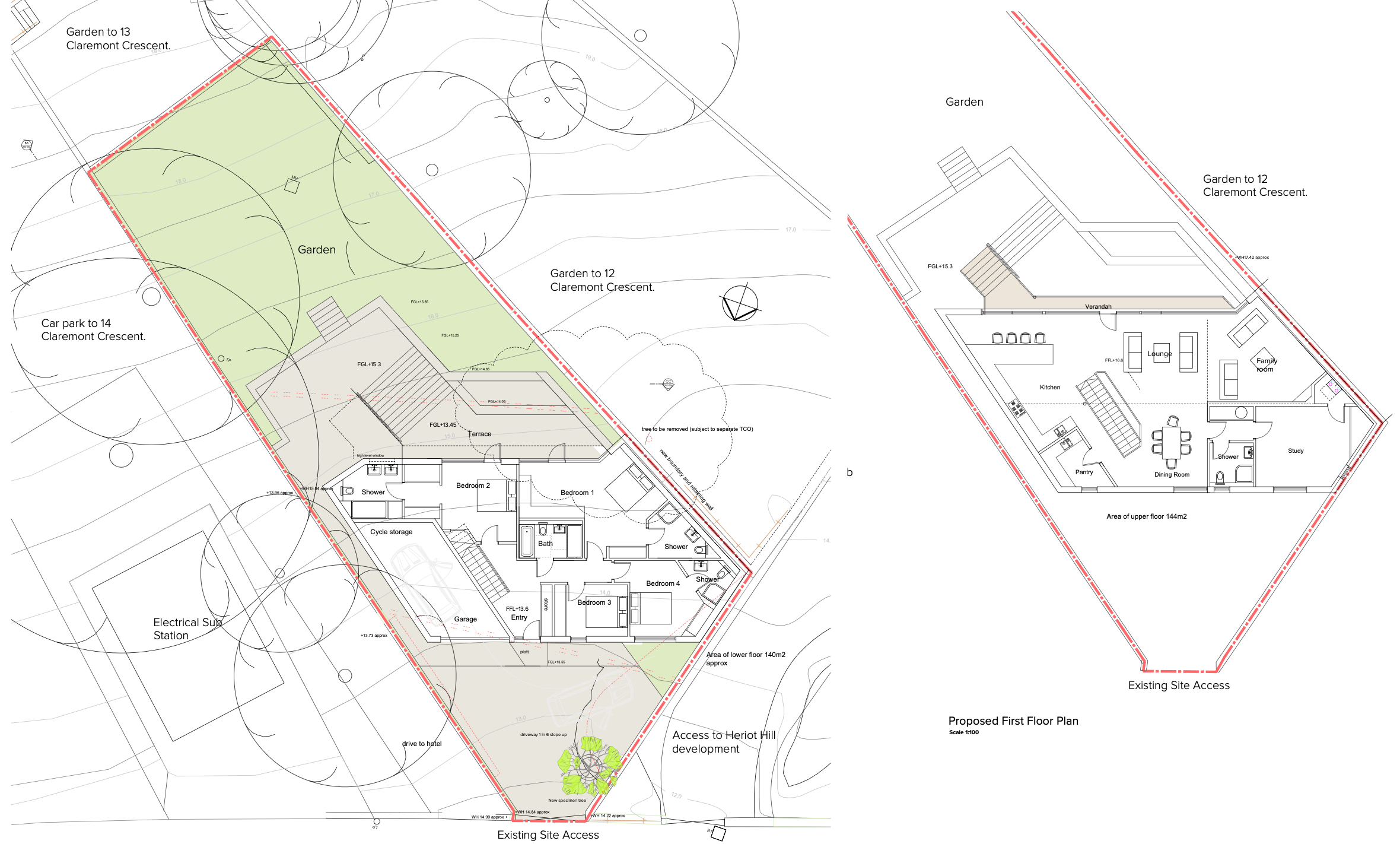 The building is designed to meet passive house standards, meaning it would require very little energy to heat or cool.
Two previous applications for this site (first reported here in 2017 and 2019) were rejected for a range of reasons, including:
unacceptable damage to area's local character and environment

negative impact on trees and Category A-listed buildings to rear

insufficiently varied community

insufficient sunlight

excessive density

harmful effect on surroundings of inappropriate scale, form, materials, design and positioning of the development.
The current plans make a lot of addressing and solving such challenges, not least by limiting the scale of development and creating a building which 'will sit comfortably in its context'.
It's for others to decide whether those challenges have been met sufficiently, but the resulting scheme at least has the virtue of not squeezing a gallon into a pint pot. To this observer, it looks like an imaginative useful improvement to what is an otherwise unused and unlovely strip of weeds and decaying tarmac.*
If you wish to comment on the application, you should do so HERE by 4 September. Spurtle would also be interested in hearing your opinions for publication at the foot of this article. Send us your views at spurtle@hotmail.co.uk
* In the interests of transparency, this correspondent declares a social connection to the Director of Zone Architects Ltd.–AM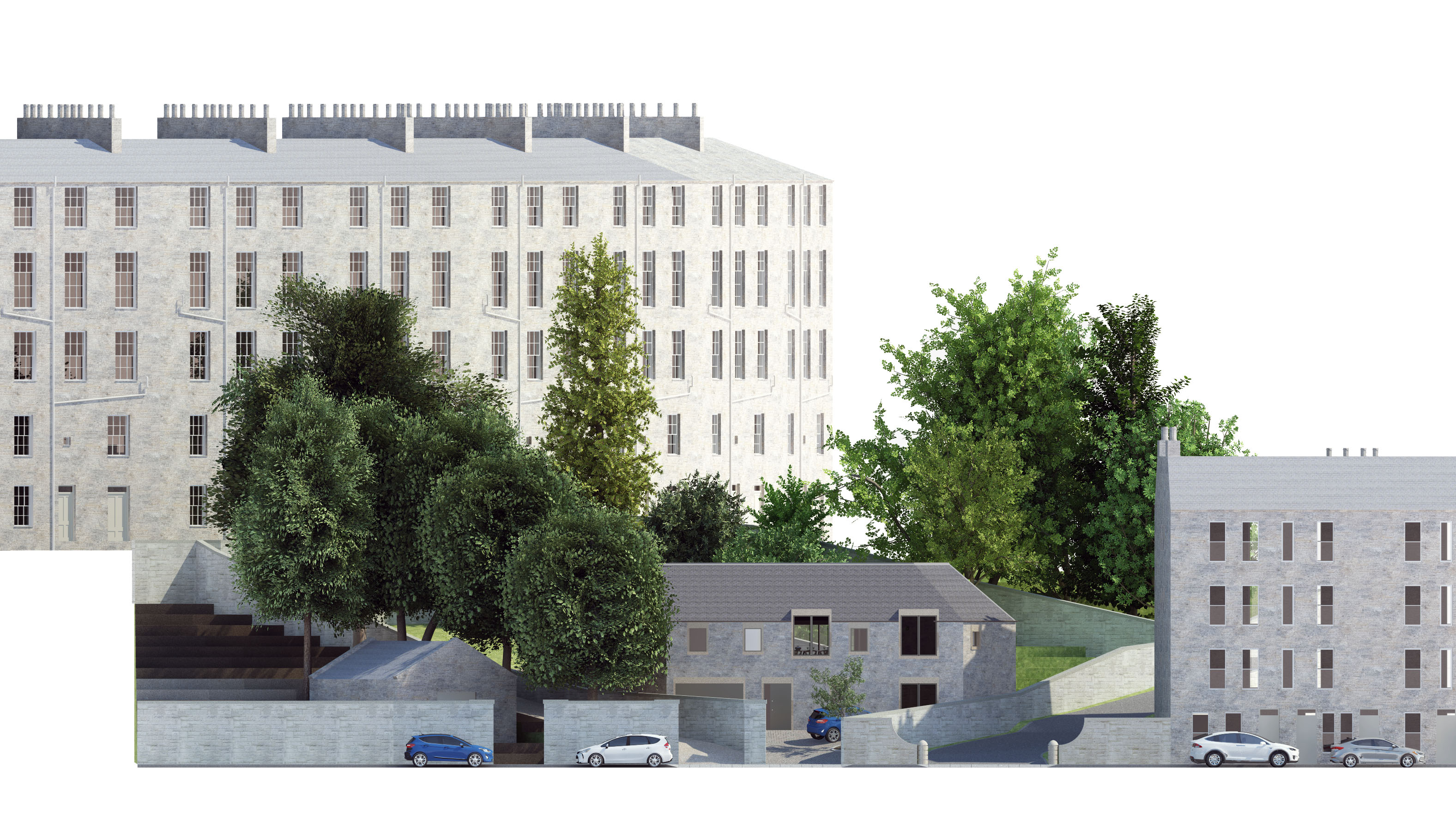 -------


Email: I am very happy to endorse this new building. I live in 13 Claremont Crescent and my three story home is directly opposite the plot and I would love to see this scheme and not miss the increasingly ugly site.—Michael Worobec
Email: I enjoyed your article on the Claremont trapezoid, and agree about for once not trying to fit a gallon into a pint pot. The external appearance is understated and I find it quite neat and attractive.
The architect comments about 'not overlooking', but 'being overlooked' seems more of a problem and not everyone would be comfortable living inside such an exposing expanse of glass on the Claremont side. At least the architect has not put a bath at the bedroom window; we have a lit-up nightly display of this type from a window of the former Howard Hotel, now converted to aspirational homes.
The lack of bath on the Broughton Road proposal is partly compensated, perhaps, by no fewer than FIVE bathrooms. For people who start to feel anxious if they ever find themselves more than 3 metres away from a comfort break.
But good luck to them!—Caroline Roussot