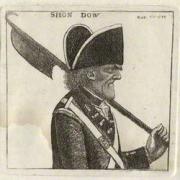 Critics have raised serious doubts about suggestions for reinventing Edinburgh's 'front-line civic stewardship' as potentially unfair, unworkable and unaccountable.
The proposals emerged yesterday in a leaked report by Leith-based policy think-tank Dark Blue Sky (DBS). It argues a three-tier system operating on capital streets could complement the work of police and make life in the increasingly crowded city centre safer and more pleasurable for visitors and residents alike.
DBS says that, although the new measures would be radical, locals would derive comfort from their roots in the tried and trusted practice of years gone by, and tourists would appreciate the appearance of historical continuity.
Tiers for souvenirs
The DBS project envisages a first level of 150 licensed caddies – mostly comprising people on community payback schemes or students hoping to widen their work experience. Focused around the Mercat Cross, they would operate as guides, offering a warm welcome, information and assistance, delivering parcels, tidying litter, and relaying information about any problems up the line of command as necessary.
At the second level, a 100-strong Town Guard – the first in Edinburgh since the 'Toon Rottens' disbanded in 1819 – would deal with issues requiring a firmer hand. To them would fall enforcement of social distancing, directing traffic, discouraging jay walking, apprehending shoplifters, dealing with drunkenness and other anti-social behaviours such as spitting, flyposting, silent discos, and aggressive Harry Potter tours.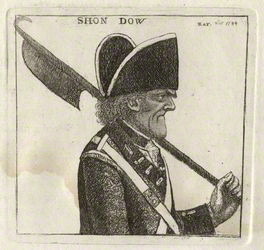 DBS proposes giving the Town Guards powers to issue spot fines, and to detain and arrest troublemakers. To allay public misgivings, it recommends equipping them only with handcuffs and Krav Maga training rather than the muskets, bayonets, and Lochaber Axes of yesteryear.
For more serious issues of public order, such as demonstrations, unruly crowds, and Winter Festival extremism, a third level is envisaged. This would be an expanded body of 70 High Constables to supplement the role of Police Scotland. In emergencies, they would have access to tasers and riot-control equipment, but for the most part would continue to wear the current uniform of black frock coats and Kevlar-lined top hats to distinguish them from regular officers. Under normal circumstances, the Constables would retain their famous silver-tipped batons and be permitted to use them in the course of duty.
DBS's Principal Director of Vision Milo Malgrowther sees an additional quasi-judicial role for senior High Constables. 'We think there's a real appetite for Judge Rinder-style open-air trials where justice could be seen to be done, perhaps with onlookers advising on the nature and severity of penalties.
'Performance spaces on George Street would be ideal for this. We see exciting opportunities for commercial sponsorship of all three stewardship tiers, maybe facilitated by interactive pay-per view CCTV and Essential Edinburgh.'

Controversial
DBS's 250-page Back Better, Back Firmer report landed in City councillors' in-trays this morning (Thursday, 1 April), and if informally approved will next be forwarded to the Public Order & Sanctions Committee at some point in the autumn.
Already, though, it has attracted criticism from civil-liberties campaigners. Beaujolais Freemantle of Lothian Rights Watch told us, 'This is a terrible idea. Who wants an army of teenaged spies on our streets? Who wants a rag-tag of retired Redcaps monitoring good behaviour on Pelican crossings?
'And the idea of High Constables having any sort of role is frankly laughable. What person commands respect  in a topper these days?'
'The proposals are a non-starter,' agrees Agnes Day, Independent Holyrood List Candidate for the Isle of May. 'Who chooses them? What rules would they obey? Who monitors whether they're doing a good job? There's no detail in the proposals and that vagueness is dangerous.
'The ideas are unfair, unworkable, and unaccountable. If you want more policing, fund more police – not this hotchpotch of has-beens and hopefuls.'
Spurtle has not yet found an elected representative willing to talk about the report or even confirm its existence.
However, in the long term, we understand DBS has parallel proposals to repurpose the Royal Company of Archers as an elite armed-response unit for Scotland. Any such move would require consent from Westminster and Her Majesty the Queen, and is unlikely to be considered before 2024 at the earliest.
Got a view? Tell us at spurtle@hotmail.co.uk or Twitter or Facebook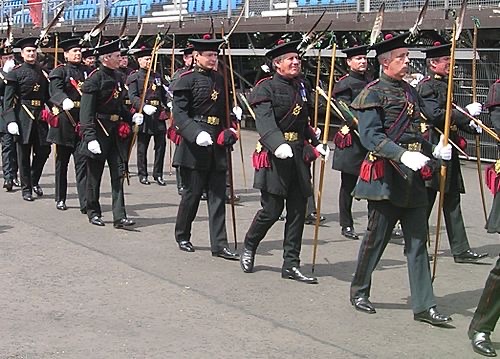 --------------------