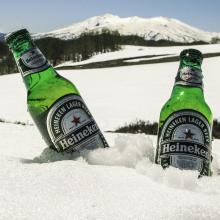 If hospitality firms reopen as planned on 26 April, Edinburgh Council will help them by waiving fees for outdoor area occupation permits and making additional space available in a largely pedestrianised area between Charlotte Square and Frederick Street.
The Scottish Government's restricted hours for hospitality mean that up to 6 adults from 3 households will be able to be served alcohol until 10pm, and/or food without alcohol indoors until 8pm. Council-assisted outdoor bevvying will continue until 'at least 30 September 2021'.
Council Leader Adam McVey wrote in a press release yesterday, 'We've been working really closely with Essential Edinburgh and other businesses and organisations to develop these proposals to help traders make the most of outdoor space and safely cater to as many people as possible over the brighter spring and summer months.'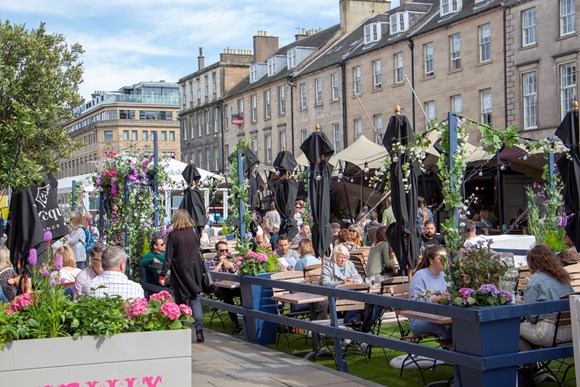 At first glance, this appears to  be a pragmatic and comparatively simple initiative which should benefit some of the businesses hardest hit by the Covid-19 lockdown, whilst helping liver and kidney specialists to go resume treating the diseases they know best.
It will also provide a safer socially distanced alternative to uncontrolled merrymaking in public parks. 
However, great care will be needed to ensure that outdoor hospitality doesn't end up being a nuisance or danger to pedestrians, drivers and cyclists trying to use the streets for the purposes they were originally intended.
We're all for meeting friends and having a good time. But Spaces for People should not be sacrificed in favour of Elbow Room for Boozers, either now or in George Street's long-term future.