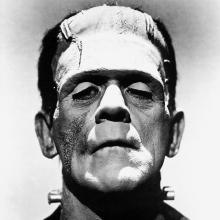 Professor Cliff Hague, Chairman of the Cockburn Association, delivered the heritage watchdog's annual lecture last night on Zoom.
His theme was the Frankenstein's monster that is festivalisation – in particular, Edinburgh's monstrous creation that has grown too big for the laboratory and now threatens to ruin the very apparatus that gave it birth.
Well, that was this viewer's expectation. Instead, what emerged was a calm, forensic account of how the Festivals and Fringe emerged in the city and grew to their current proportions.
Hague went on to examine the governance of these phenomena, and the consequences for Edinburgh of a commercial/political mind-set that is by no means as in touch with reality as its proponents would have us believe.
He concluded with a look at how the Festivals can be better managed in future, in a world that must make radical changes in the wake of Covid-19 and global climate change.
Below we summarise his findings.The full lecture is now available on YouTube, where any shortcomings in this account can be identified.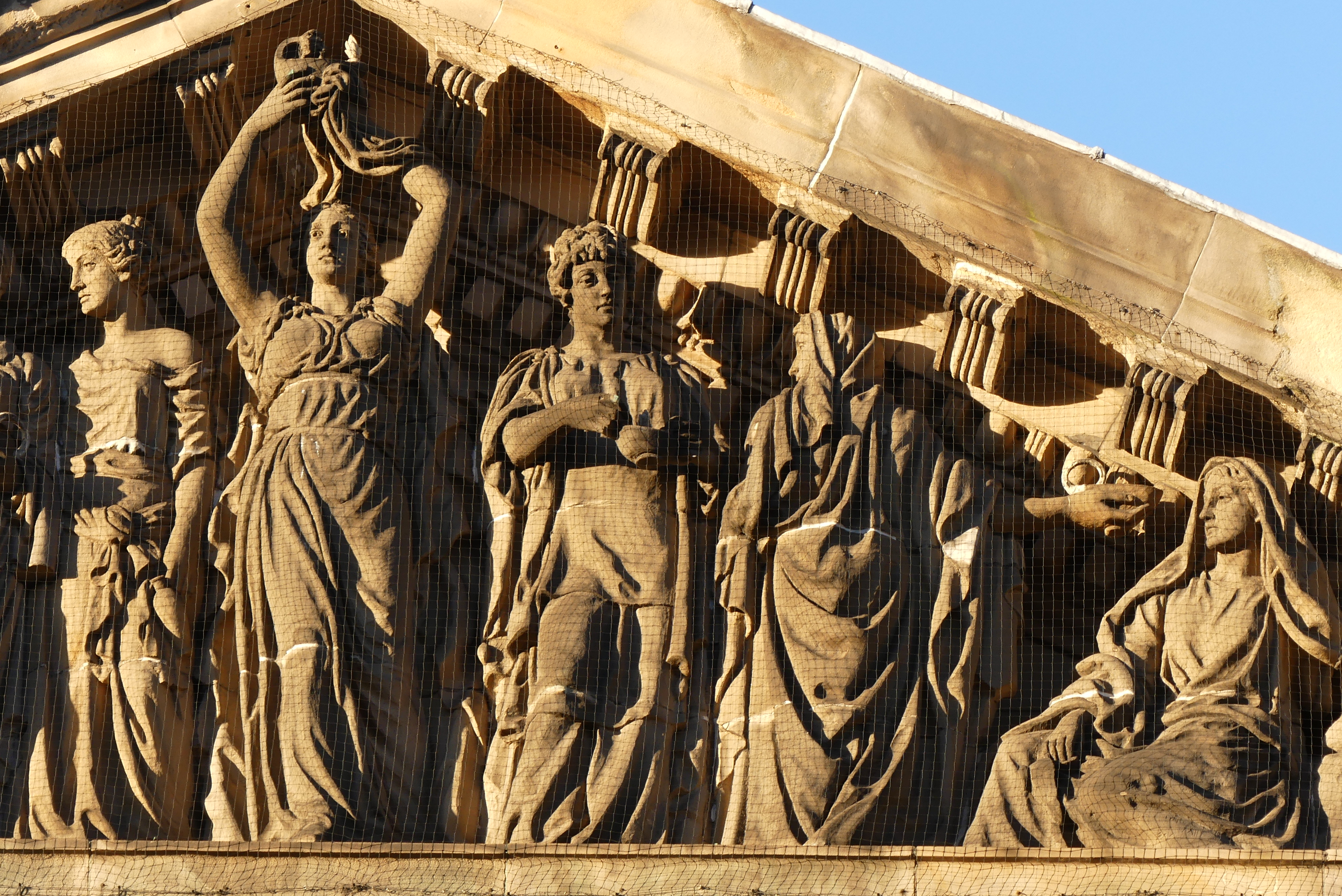 First, the history
The International Festival, Fringe, and Film Festival first appeared in 1947.
The Jazz & Blues Festival followed in 1978, followed by the Book Festival in 1983.
Up until this stage, controversies had centred on occasional outrages over on-stage nudity, cost to ratepayers, and elitism.
The pace began to pick up with four new additions between 1989 and 1995: the Science Festival (1989), the International Storytelling Festival (1989), the Children's Festival (1990), and the Mela (1995).
However, a new level of controversy – concerning overtourism, commercialisation of public space, and lack of diversity – attended the arrival of Edinburgh's first ticketed Hogmanay (1996), Edinburgh's Christmas (1999), Art Festival (2004), and Food Festival (2014).
Winner takes all
Hague sees a critical moment being the 'Thundering Hooves' report of 2005. Compiled by institutions with a vested interested in the result, and based on consultations with those same parties, the document that emerged stressed the Festivals' strategic importance for tourism.
Crucially, it focused less on cultural worth and more on key economic benefits for the city and country. It linked the Festivals inextricably to Edinburgh's brand profile.
From this strategic model, there followed a 'winner-takes-all' approach to Edinburgh's place among competing festival cities worldwide. Edinburgh's festival primacy depended on increased funding and future growth.
Hague repeatedly identified a narrative of circularity – an interconnected network of individuals and agencies shaping policy over time. He pointed to a tendency for such familiar partners to reinforce their own economic assumptions and aspirations when shaping the course of Edinburgh's Festivals.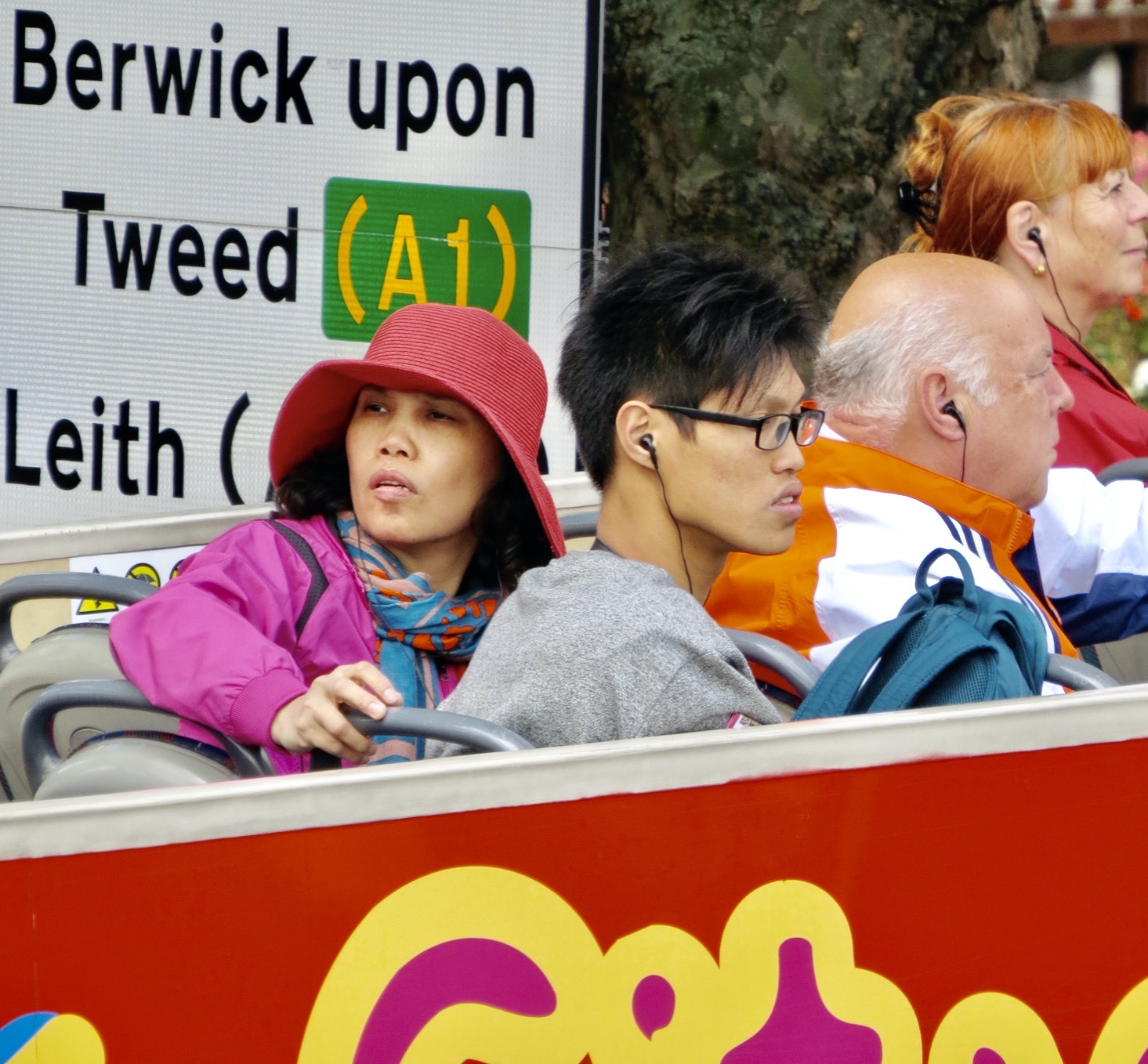 The only way is tourism
In 2012, 'Tourism 2020' and the industry body ETAG's 'Edinburgh Tourism Strategy' mapped a way forward.
The emphasis was on rapidly growing tourist numbers, with private partners influencing how public policy and implementation were developed.
'Thundering Hooves 2.0' (2015) laid out a 10-year plan based on repeated tropes of global competition and endless growth.
Blurring the lines
At this point, Hague detects flattering references to strong political leadership being needed to overcome unhelpful 'silos' of thought and practice within the Council's bureaucracy. It seems to have worked … what followed was a blurring of the lines between the Council's promotional and regulatory roles, particularly with regard to licensing and planning.
Once again, Edinburgh's policy was being formed in a revolving discourse between senior Council politicians/officials, the Scottish Government and its agencies, and industry lobbies.
In that dizzying discussion, there was little room for critical self-examination or public input.
Perspective
In fact, senior politicians within the Council tend to overstate the economic benefits of festivals and tourism for Edinburgh. The combined value of Festivals and Fringe is perhaps £500 million – a considerable sum, but one dwarfed by the value here of public services (£5 billion), finance/insurance (£4 billion), and business services (£3 billion).
And yet the fetish for Festivals has been allowed to continue, fuelled by and reflected in the extraordinary growth in planning applications for hotels. That boost in room occupancy in turned fuelled short-term lets, which displaced local people from access to affordable housing. Hollow out the city like this, and more festivalisation will come forward to fill the void.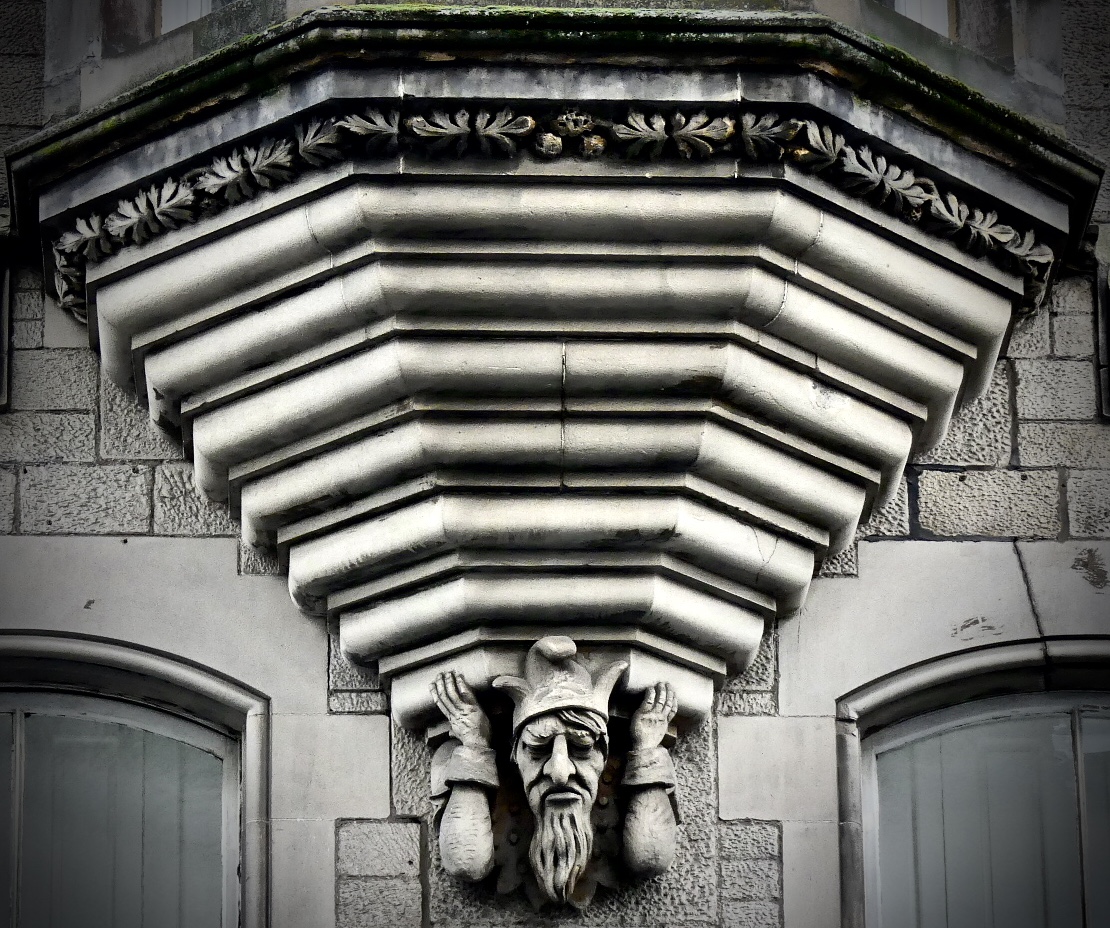 Competing models
Hague sees alternative models now vying for Edinburgh's future: extraction and conservation.
Extraction means:
commodification of place as a marketable asset
monetisation of activity
accumulation and reinvestment of profit when times are good
disinvestment and withdrawal when times get rough.
Conservation means:
stewardship
shared civic assets
investment and regulation
cherishing place even in the hard times.
How to go forward?
The Cockburn Association is not opposed to the Festivals, far from it. But it sits squarely within the conservation model.
Effective future management, says Hague, must take account of post-Covid job losses, falling incomes, and widening inequalities. It must also take climate change seriously.
There should be a renewed emphasis on localisation, inclusivity, and community wealth building.
Importantly, politicians and officials must reassert their independence in balancing the competing claims of private-sector and public interests. Politicians and officials must burst out of the private-sector bubble that now limits their vision and scope for action.
All of us must rediscover a taste for civic society over commodification and competition.
Practical steps should include:
greater emphasis on green and sustainable design/management
virtual events available worldwide to reduce tourism air-miles
enforced capping of physical capacity to protect people and places from effects of overcrowding
spreading the load – across more spaces and times of year
support for local businesses over seasonal pop-up competition drawn in from outside
nurturing local talent and inclusion, perhaps with a celebratory Festival of Edinburgh.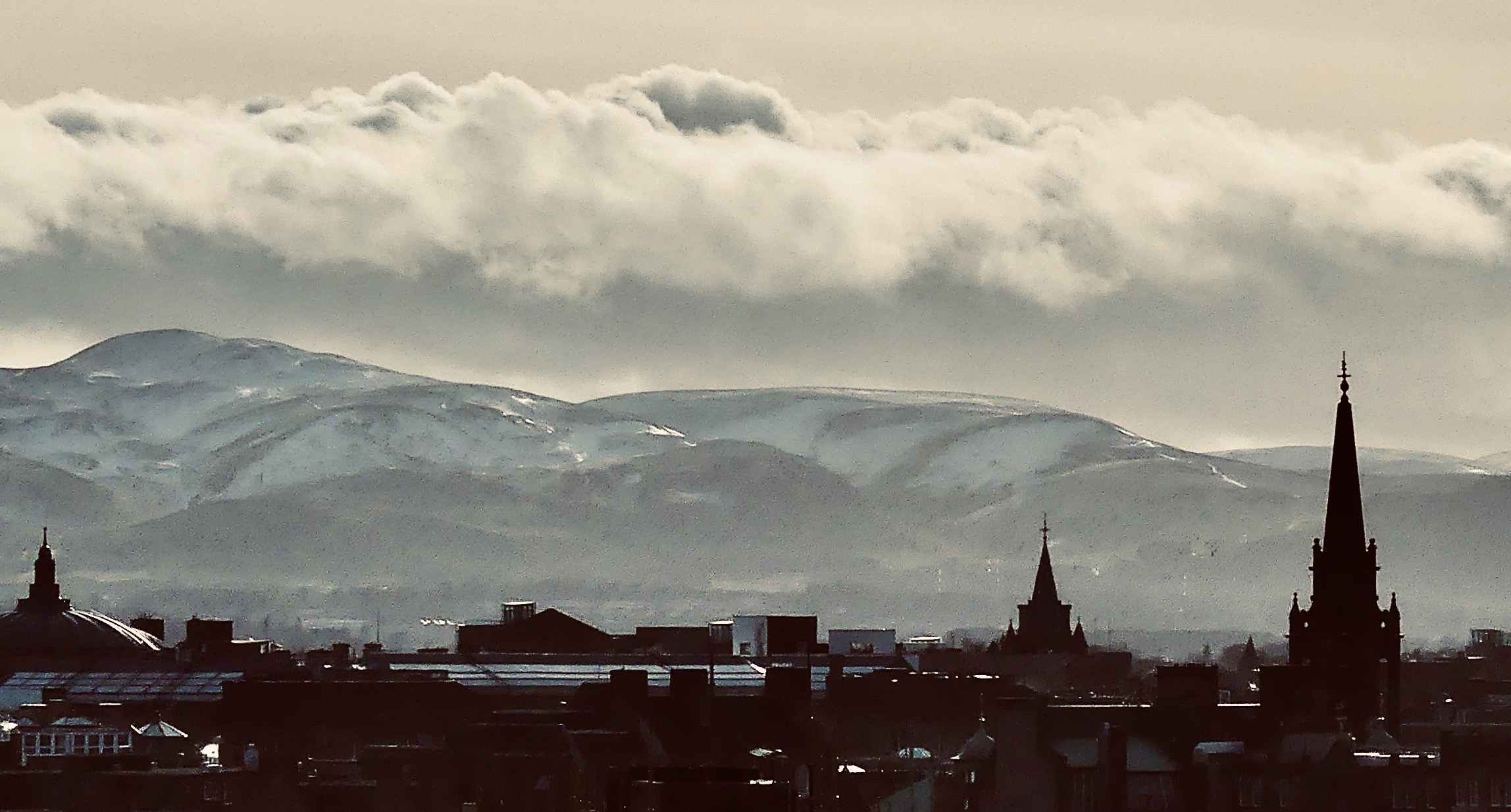 Last thoughts
Professor Hague's lecture was far less lurid than we'd anticipated. It was quietly spoken, rationally laying out times, figures, processes, and thought frames – and was all the more powerful for that.
His analysis is contentious, but this observer found it persuasive.
Like many Edinburgh residents, I've felt sure things have been wrong in the city for over a decade, but – aside from fire-fighting fairgrounds and beer shacks – have felt unclear about where and how to address the problems at a strategic level.
Hague's admirable anatomy of festivalisation gets inside the heads of those shaping the capital. It offers a plausible counter-narrative. It maps a way forward.—AM
---------------